The A-List
A&E calendar: Art bashes, poetry, treasures and roller derby
A curated selection of happenings in Whatcom and Skagit counties
April 12, 2023 at 5:00 a.m.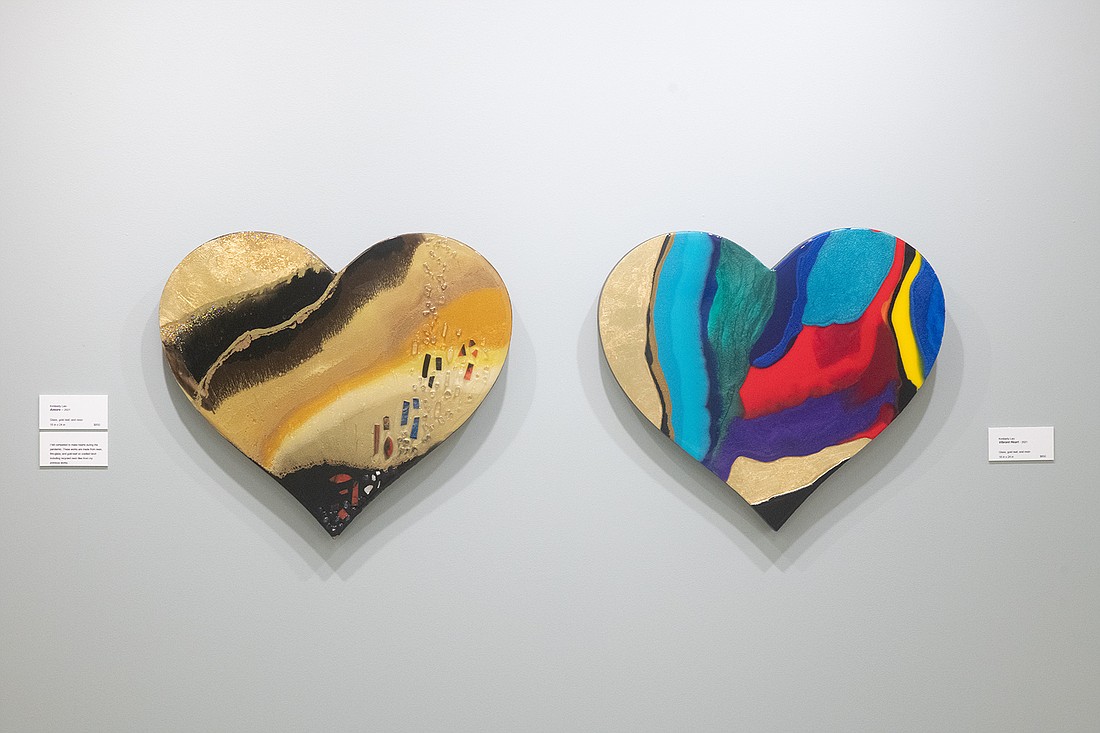 ---
---
Wednesday, April 12
Tulip Festival
Through April, throughout Skagit Valley
Tours of tulip fields, live music, the Downtown Mount Vernon Street Fair, photo contests, a salmon barbecue, basketball tournaments, art shows, garage sales and much more will take place through the month as part of this 40th annual event. Info: tulipfestival.org.
Thursday, April 13
Poetry in the Library 
4 p.m., Wilson Library, Western Washington University 
Hear original creative work written and read by student employees from the Hacherl Research & Writing Studio, and by creative writing graduate students. The reading will be followed by an opportunity to browse, purchase or borrow poetry books. Info: 360-650-3678.
The GBU
7:30 p.m., The Upfront Theatre, 207 Prospect St. 
Bellingham's longest-running improv show, "The Good, the Bad, and the Ugly," takes place every Thursday, featuring a rotating performance format and special guest players. Tickets are $10–$15. Info: theupfront.com
Friday, April 14
Tiptoe Through the Treasures 
9 a.m. to 4 p.m., Skagit City School, 17508 Moore Rd.
Skagit County Historical Museum will host this sale through Sunday, featuring a room full of treasures donated to the museum for fundraising, plus a room full of crafts and gift items created by area artisans. Info: skagitcounty.net/museum.
Art Bash
10 a.m. to 7 p.m., Maple Hall, La Conner 
Skagit Artists presents this varied art show Friday through Sunday, featuring member participants, Cascade Clay Artists, Whatcom Artists of Clay and Kiln, pieces by Western Washington University art students, demos, activities for kids, live music and more. Entry is free. Info: skagitartists.com.
'Street Scene'
7:30 p.m., Performing Arts Center Mainstage, WWU
Western's departments of music, theatre and dance present showings of this American opera Friday through Sunday. The plot centers around the conflicts and entanglements between residents of a New York City tenement building in the heat of summer in the 1940s. Tickets are $20–$27. Info: tickets.wwu.edu.
'Gravitate'
7:30 p.m., FireHouse Arts and Events Center, 1314 Harris Ave. 
Bellingham Repertory Dance presents contemporary dance works Friday and Saturday, and again April 20–22. The performances will explore the forces that keep us simultaneously grounded and in motion. Tickets are $15–$35. Info: bhamrep.org.
'Something Rotten' 
7:30 p.m., Lincoln Theatre, Mount Vernon 
Skagit Valley College's music department presents this Tony Award-winning musical Friday through Sunday and again April 21–23. The action takes place in the year 1535, when brothers Nick and Nigel Bottom are desperate to write a hit play but are stuck in the shadow of the rock-star bard, William Shakespeare. Tickets are $16–$28. Info: lincolntheatre.org.
'Der Rosenkavalier'
7:30 p.m., McIntyre Hall, Mount Vernon 
Pacific Northwest Opera presents this work Friday and at 1:30 p.m. Sunday. The comic opera by Richard Strauss and the poet Hugo von Hofmannsthal includes madcap comic scenes, daring plot twists and bittersweet musings on life. Tickets are $25–$75. Additional performances take place April 21 and 23. Info: mcintyrehall.org
Good Comedy 
7:30 p.m., The Blue Room, 202 E. Holly St. 
Bo Johnson and special guests will head to Bellingham after a sold-out series in Seattle for this stand-up comedy show. Tickets are $15–$25. Info: blueroombham.com.
Wizards of the NW Coast
7:30 p.m., The Upfront Theatre, 207 Prospect St.
Join a band of unlikely heroes as they are called upon to embark on a true-to-life quest at 7:30 p.m. Fridays through April. At 9:30 p.m., stick around for Upfront Classic, an improv games show. Tickets are $10–$16. Info: theupfront.com.
Saturday, April 15
Artisan and Vendor Market 
8 a.m. to 3 p.m., Lynden Christian School, 417 Lyncs Drive 
Shop a diverse group of more than 60 local artisans and crafters. A pancake breakfast will also take place from 7 a.m. to 1 p.m., and from 10 a.m. to 4 p.m., shop at the nearby Second Chance Store. Info: Lyncs.org.
Bellingham Farmers Market 
10 a.m. to 2 p.m., Depot Market Square, 1100 Railroad Ave. 
Approximately 90 vendors from Whatcom and Skagit counties are on site at this weekly market, which continues every Saturday through Dec. 16. Info: bellinghamfarmers.org.  
Dockside Market 
10 a.m. to 2 p.m., Squalicum Harbor
Local fishermen will sell their fresh and frozen wares at this twice-monthly market. Visit the dock early to find the best selection of seafood options. Saturday's Keep it Simple Seafood (KISS) demo will feature Chef Tina Hoban showing attendees how to prepare black cod and pair it with spring asparagus. Info: bellinghamseafeast.org.
Makers Market 
10 a.m. to 3 p.m., Depot Arts Center, 611 R Ave.
Creative Avenue Market hosts this curated event featuring more than 50 local small businesses selling everything from candles to art, soap, jewelry, stained glass, dumplings and more. Entry is free. Info: creativeavenuenw.com.
'All You Need is Love' closing reception
2–4 p.m., Gallery Syre, 464 W. Stuart Rd. 
Enjoy coffee, tea and cookies on the last day of this varied exhibit, which features the works of 45 artists from Whatcom County and far beyond. The pieces in the open-call show explore the concept of love and universal understanding through art. Entry is free. Info: gallerysyre.com.
Semiahmoo Sips
2–4 p.m., Semiahmoo Resort, Blaine
Every Saturday, head to a special wine tasting hosted in the Semiahmoo Wine Cellar, where a sommelier pours samples of four different wines from a rotating menu. Charcuterie and cheeses to pair with the wines are also available for purchase. Entry is $20 per person, and no registration is required. Info: Semiahmoo.com.
Bellingham Roller Betties
5 p.m., Whatcom Community College Pavilion, 237 W. Kellogg Rd.
Show up for the second bout of the Betties' 15th season. The first bout of the doubleheader will feature Tough Love skating against a visiting team. The second bout will see F.L.A.S.H. play The Cog Blockers. Ticket prices vary. Info: bellinghamrollerbetties.com.
Art Conversation 
5:30 p.m., i.e. gallery, 5800 Cains Court, Edison 
Deryl Wells, the executor of late Skagit artist Guy Anderson's estate, will talk about his friend and his work at this exhibit of Anderson's lesser-known paper works. Entry is free. Info: ieedison.com.
Vaudevillingham
7 p.m. and 9 p.m., Cirque Lab, 1401 6th St. 
Bellingham Circus Guild will celebrate its 15th anniversary during this monthly open-stage variety show billing itself as being "uncensored, uncurated, unapologetic and unbelievable!" This special edition of Vaudevillingham will include founding members performing aerial arts, juggling, magic and more. The early show is family-friendly, the late is anything goes. Suggested donation is $10–$20. Info: bellinghamcircusguild.com.
Sunday, April 16 
Valley Made Market 
10 a.m. to 4 p.m., Riverwalk Plaza, Mount Vernon
This monthly market features a pop-up market filled with handmade goods, heaps of community and live music. The event takes place on the third Sunday of the month through September. Info: valleymademarket.com.
Trio Sueño
2 p.m., Anacortes Public Library, 1220 10th St.
This monthly jazz concert — which typically takes place on the second Sunday of each month — features an instrumental group performing a unique fusion of jazz and flamenco reminiscent of the styles of Paco de Lucía, Al Di Meola, Ottmar Liebert, and Jesse Cook & Gypsy Kings. Entry is free. Info: library.cityofanacortes.org.
'Capturing Grace' 
4 p.m., FireHouse Arts and Events Center, 1314 Harris Ave. 
As part of a film series being hosted by Kuntz and Company, this documentary features dancers from Brooklyn's renowned Mark Morris Dance Group and people with Parkinson's disease. The film is about what happens when the two worlds intersect. The film will have both open captions and audio description. Tickets are $12. Info: firehouse-aec.com. 
'Confluence' reading
4 p.m., Village Books, 1200 11th St.
Editor and writer Mary Elizabeth Gillian will read from her second novel, which features a reclusive woman opening a forgotten suitcase in the attic of her La Conner home to find a startling letter from her late mother. Registration in advance required. Info: villagebooks.com.
Tuesday, April 18
'Hamlet (Variorum)'
7 p.m., Explorations Academy, 1701 Ellis St. 
Outsiders Inn presents this meditation on Shakespeare's "Hamlet" starting tonight and continuing on various dates through May 5. The dynamic and high-velocity two-hour production is performed by a 10-actor ensemble, uniquely using the Elizabethan language of the First Folio and the structure of the First Quarto. Greg Berry directs. Tickets are $10. Info: Facebook.com/outsidersinnseattle.
Wednesday, April 19
Katt's Meow
8:30 p.m., Katt's Westside Stories, 100 S. Barker St., Mount Vernon 
See a variety of stand-up comedy sets from Whatcom and Skagit talent at this monthly event. Entry to the 21-and-older event is free. Info: kattswestsidestories.com.
Comedy Night
7:30 p.m., The Blue Room, 202 E. Holly St.
Bellingham Entertainment's Nathan Romano hosts this stand-up comedy event. Featured comedians include Rafe Octagon, Dartanion London, Nora Wilson and Les Milton. The Blue Room House Band will provide live music. Entry is $7–$10. Info: blueroombham.com
Thursday, April 20
'Into the Woods'
7 p.m., Blaine Middle School, 975 H St.
Blaine High School kicks off this full-length musical Thursday night, with shows continuing through Sunday, and again April 27–29. Tickets are $7–$12 to see the Stephen Sondheim and James Lapine musical which intertwines the plots of several Brothers Grimm fairy tales, exploring the consequences of the characters' wishes and quests. Info: 360-332-6045.
'My Son Pinocchio' 
7:30 p.m., The Claire, 655 Front St., Lynden
Attend opening night of Disney's "My Son Pinocchio, Geppetto's Musical Tale," which shows on various dates through May 7. The song-filled production shows the timeless tale of Pinocchio through the eyes of his father, Geppetto. Tickets are $11–$15. Info: theclaire.org.
Menace on the Mic
8:30 p.m., Menace Brewing, 2529 Meridian St. 
Want to take a chance at performing standup comedy? Show up early to sign up for your spot, then stick around to see the action unfold. The free event takes place every other Thursday. Info: menacebrewing.com.
Friday, April 21
Some-Stars of Native American Comedy
7:30 p.m., Mount Baker Theatre, 104 N. Commercial St.
Join a lineup of longtime Native standup comics, including The Naughty Rez Dog (Gilbert Brown), rising star Kasey Nicholson, and veterans Jim Ruel and Sheila Chalakee. Tickets are $15.50–$34.50. Info: mountbakertheatre.com.
Saturday, April 22
Day of Percussion 
8 a.m. to 2 p.m., PAC Concert Hall, Western Washington University 
Western and the San Juan Music Educators Association hosts this 12th annual event featuring high school percussion ensembles performing through the morning, followed by the WWU Percussion Ensemble directed by Dr. Haley Nutt. The day will wrap up with high school drum lines. Entry is free and open to all. Info: cfpa.wwu.edu.
Sunday, April 23 
Bellingham Symphony Orchestra
3 p.m., Mount Baker Theatre, 104 N. Commercial St.
"Romance" will be the theme of this BSO concert, with works by Brahms and Schumann — musical giants and close friends. In the first half, Seattle Symphony violinist Elisa Barston will join the orchestra for Brahms' Violin Concerto. Tickets are $15–$49. Info: mountbakertheatre.com.
Before heading out to attend in-person happenings, check with individual venues to make sure the event is still taking place as scheduled.
The A-List appears weekly on Wednesdays. To submit an event for consideration, email calendar@cascadiadaily.com.