Music
Welcome to Bellingham's music scene, students
Start listening, get involved
September 22, 2022 at 5:00 a.m.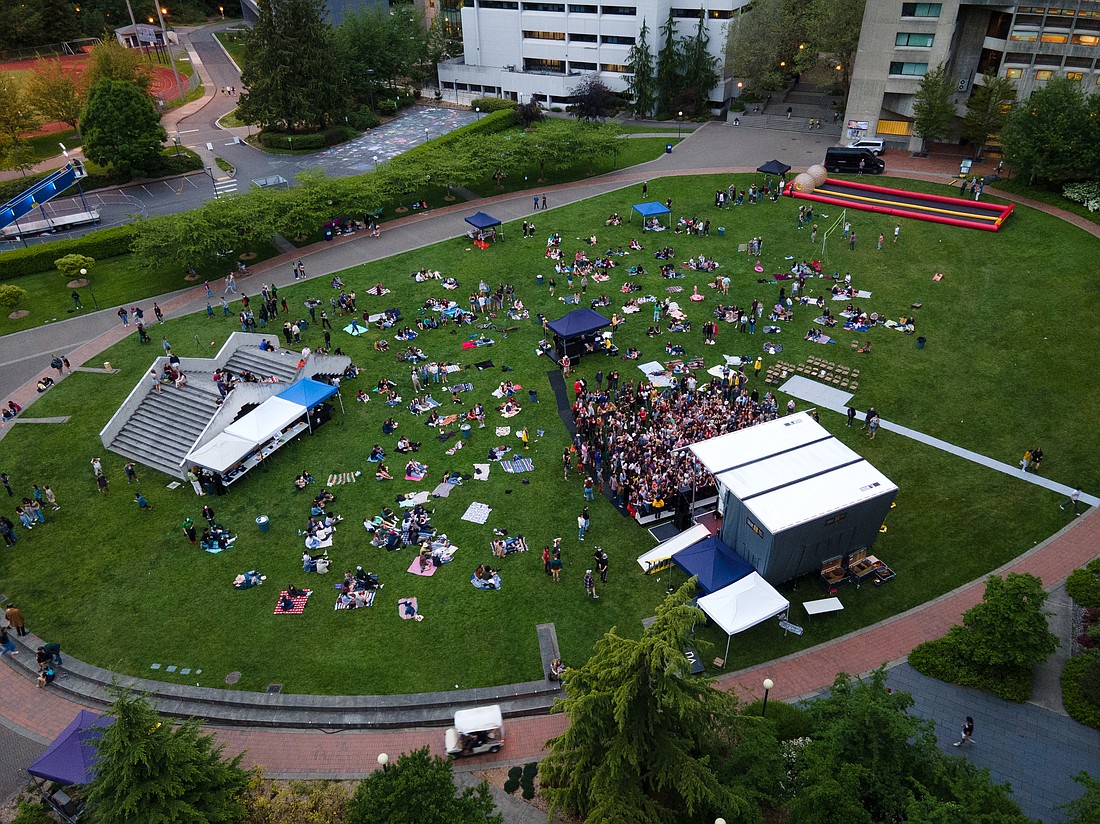 ---
---
As the school year at Western Washington University begins and new people arrive in Bellingham, I wanted to take this chance to share with newcomers some suggestions for getting involved in the Bellingham music scene.
A line in Franz Nicolay's latest book says, "In rock music, five years is a generation." In a medium-sized university city such as Bellingham, we see this phenomenon in action across a lot of different genres, not just rock. The local music scene is constantly reinventing itself, which leaves a lot of opportunities for people to get involved. With that in mind, let's look at some possibilities. 
All-ages venues
If you're under 21 and want to listen to live music, you may have more choices right now than there have been in quite some time — even before the pandemic.
The longest-running all-ages venue downtown is in the basement of Make.Shift Art Space. This organization also hosts an art gallery, radio station, art studios and band practice spaces, making it one of the creative hubs of the community. Hanging out here for any reason tends to be a way to get to know the people in the music scene. Shows happen most weekend nights. The music generally trends toward louder rock, but Make.Shift has been open to a wide range of different styles.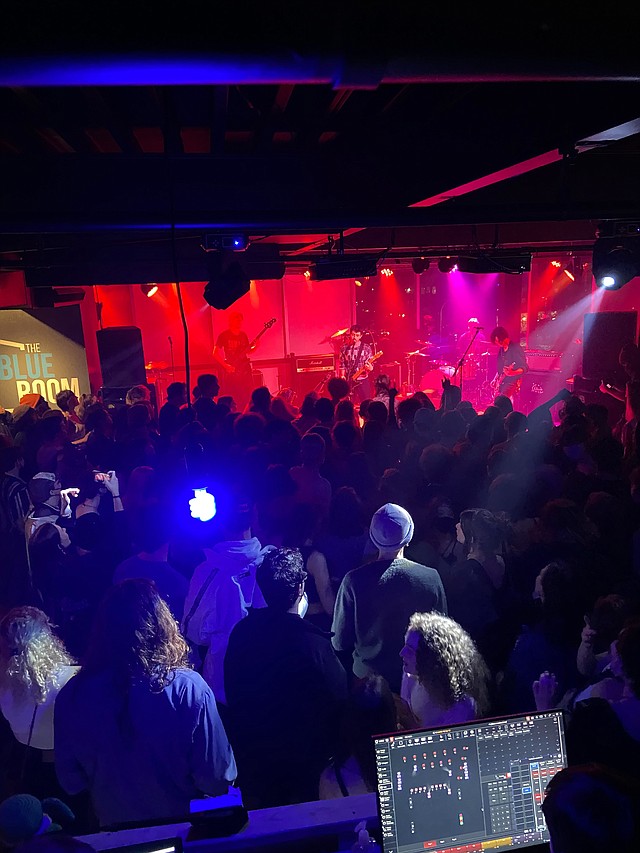 Just this year, Bellingham had a brand-new all-ages venue open. The Blue Room is at the corner of Railroad Avenue and Holly Street and features one of the nicest stages in town, with great sound and lights. Shows happen every weekend and cover a wide range of genres: pop, hip-hop, electronic, rock, blues, jazz, even the occasional classical performance. It also has an open mic on Thursday nights which transitions into an open jam later in the evening. If you're a musician who is new in town, it's a great opportunity to get on stage and see what happens. 
Western, of course, has live music at the Underground Coffeehouse in the Viking Union. I haven't heard for sure what its plans are for this year, but usually it has live music one night a week and an open mic one other night. Typically there are a few other big concerts on campus throughout the year put on by the Associated Students, culminating in Lawnstock at the end of the academic year.
WinkWink, the "inclusive, non-creepy" feminist sex shop on Commercial Street, has fun all-ages rock shows on the first Friday of every month with no cover, and may be gearing up to start hosting more soon in its event space. 
The FireHouse Arts and Event Center in Fairhaven typically has at least a few concerts a month, tending more toward jazz and folk. This is more of a quiet, seated venue. The Jazz Center of Bellingham hosts shows here every other Wednesday, many of them with high-quality regional or national touring artists.
Finally, even when you're under 21, there are still some options related to the bars. Both Boundary Bay's beer garden and Kulshan's Trackside venue will be winding down as the weather gets worse, but are options for all ages when open. 
Greene's Corner is a restaurant in the Sunnyland neighborhood that hosts mostly folk music, including an Irish session on Monday nights. In Fairhaven, Stones Throw Brewery is open to all ages, hosting mellow live music on Wednesday nights as well as occasional block parties. Big touring acts also play at the Mount Baker Theatre in Bellingham and the Lincoln Theatre in Mount Vernon. 
21-and-older venues 
If you're 21 or older, the major venues to know are the Wild Buffalo and the Shakedown, which both attract some major touring acts. The Buffalo is larger and tends more toward electronic, pop, hip-hop and jam bands, but will do just about any genre from time to time. It also hosts dance parties and the Monday night Lip Sync Battle. 
The Shakedown is smaller and tends more toward the harder-rocking side of things with punk. The Honey Moon is a sweet little mead bar in the alley below State Street, featuring mostly acoustic music. Other venues in Whatcom and Skagit counties include the Main Street Bar and Grill in Ferndale, which typically has cover bands on Saturday nights, and the Rockfish Grill and the Brown Lantern Ale House in Anacortes. 
House shows 
Ebbing and flowing in what often seems like an inverse relation to the number of legitimate venues, Bellingham tends to have a lively house show scene. House show venues don't typically want or need me to publicize them in print but it only takes a little bit of social media digging to get plugged into this part of the scene. Some have become really professional in recent years, with sweet sound systems and stages. While it's not exactly a house, The Karate Church on Maple Street is a DIY venue that hosts shows sporadically. 
Volunteer opportunities
If listening isn't enough and you really want to become a part of the scene, there are always organizations looking for volunteers. For example, there are three nonprofit radio stations in town: KUGS (on campus), KMRE (at the SPARK Museum) and KZAX (at Make.Shift) that all have opportunities for folks who want to get on the air. Make.Shift often has internships available for things such as live sound, videography and graphic design. And the community could also always use more bloggers, promoters and organizers. 
For full listings of each week's events, make sure to check out my column, The Beat Goes On, every week in this newspaper. If you need more information, feel free to reach out at jsbhammusic@gmail.com, or on twitter @JSbhammusic.