Film
'Skagit': Freaky feature kicks off Bleedingham Film Festival
Thrills and screams coming to a theater new you
October 27, 2022 at 5:00 a.m.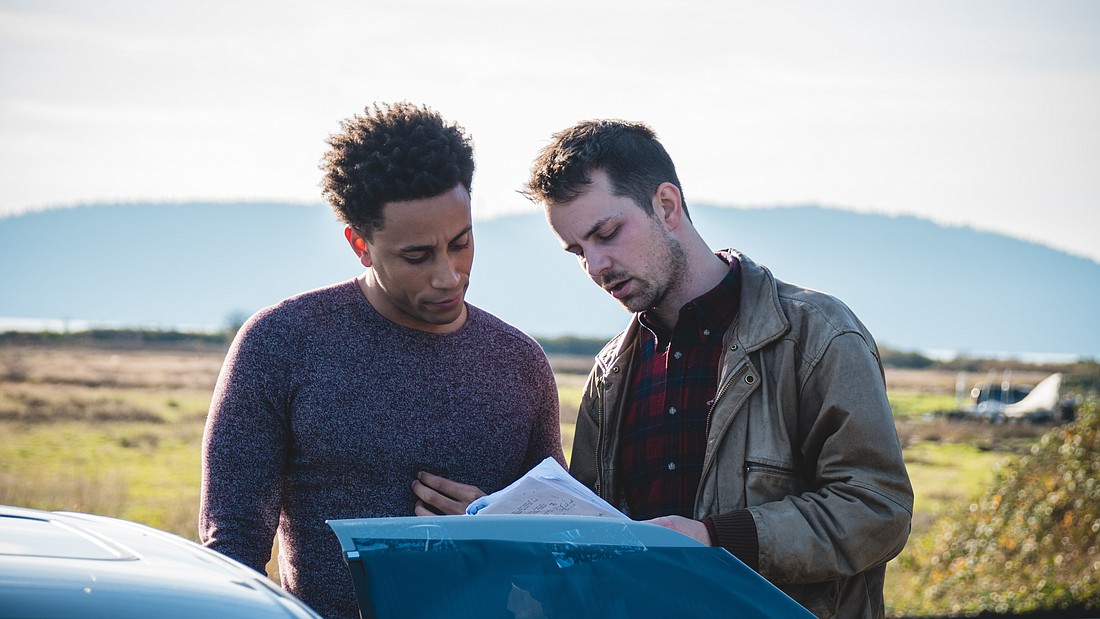 ---
---
"Kelp, lust, demons, geese" were the keywords in a press release that initially drew me to the subject matter of the experimental horror film "Skagit." It's the only feature-length movie that will be screened during the 11th annual Bleedingham Film Festival — which takes place Oct. 28–30 at Bellingham's Pickford Film Center, with additional shorts showing Monday, Oct. 31 on Bleedingham's YouTube channel.
I timed my viewing of Seattle-based filmmaker Nick Thompson's debut feature film perfectly. "Skagit" begins during an autumn sunset, with four friends driving from Seattle to spend Halloween weekend at a remote house in the Skagit Valley. As the first rain of the season pattered loudly against my office window, a swath of precipitation also pelted the windshield of the car the characters were driving as they navigated their way to the county's Best Road and beyond.
The dark and stormy weather in the real world perfectly set the scene for watching "Skagit," a nearly two-hour film that neatly upends a trope of popular horror films — that is, setting young, attractive 20-somethings in an unfamiliar environment, and killing them off in a gory manner one by one as the audience tries to figure out whodunnit.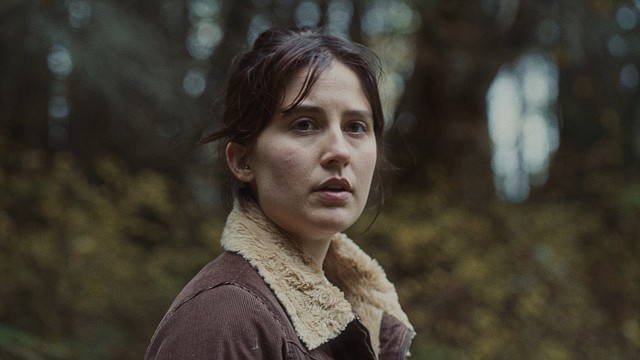 Instead, in Thompson's capable hands, Elsa (Taige Lauren), Christian (Allen Miller), Willa (Rheanna Atendido) and Colin (Kennan Ward) are each portrayed as being charismatic in their own ways, yet none of them are cookie-cutter characters who can easily be figured out.
This becomes more clear as strange things start to happen to each of them. When Willa looks in the bathroom mirror on the first night, we see her face blur; her jaw opens wide like a howling wolf in one shot, then the next second she appears to just be a woman looking in a mirror. Shortly thereafter, she crawls into bed with Colin, and things take a dangerous, and intimate, turn. Is it really her, or has she been possessed by an unknown entity?
Christian, who seemingly grew up in the house, later appears to Colin as being not quite human when glimpsed through a window, and Christian's personality becomes increasingly erratic. Elsa appears to be in the most control of her emotions, but she's having disturbing dreams and is not quite sure what's real and what isn't — whether it's what's happening with her friends, or in the sinister landscape around them.
As the weekend goes on and things get progressively weirder, Skagit landscapes are used to great effect. During a scene on Fir Island, Christian shares stories about the 50,000 snow geese that have migrated to the locale from Siberia, and then segues into sharing historical lore, including a story from the 1870s that points to a Native American man being unjustly accused of a crime. He was hung, Christian said, and then they "found out it was just some white dude" who was later discovered in the woods screaming, naked and covered in his own feces and blood.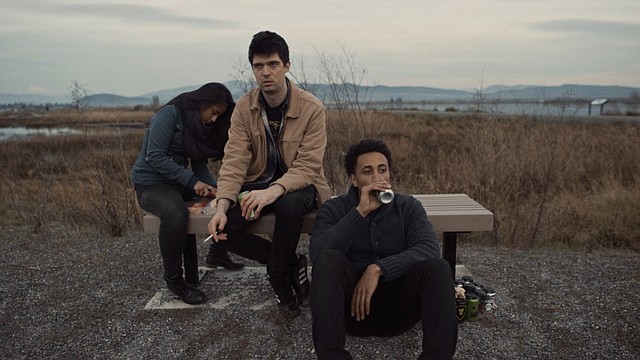 Is Christian's story a precursor of what's to come? Will the foursome make it out with their souls and minds intact? What does sex have to do with it? It's hard to say without going into the specifics of how "Skagit" ends or the otherworldly elements that make the movie so engaging. More than a day after my initial viewing of it, I'm still trying to parse out the particulars.
"The movie is intended to be experimental and sometimes abstract, raising more questions than it answers," Thompson, 30, said when he sent me the link to the film. "It's probably best felt as a journey that one experiences in the moment rather than a story with any literal explanation."
Keep Thompson's sage advice in mind when you show up to opening night of the Bleedingham Film Festival at 9:20 p.m. on Friday, Oct. 28. Following a screening of the short film "Ghost in the Rearview Mirror" — about a female serial killer who begins to question if her methods are working anymore — Thompson will discuss the DIY making of the film, which was shot entirely in the Skagit Valley and environs. After the feature plays, he'll be joined by other members of the cast and crew for a post-screening Q&A.
At 8:30 p.m., Saturday, Oct. 29, settle in for the Official Selection and Awards Ceremony at the Pickford, where you can both support local filmmakers as well as check out the tales of terror they have concocted. At 4 p.m. Sunday, Oct. 30, the Creepy Cornucopia roundup will feature a mix of local shorts, the best 15- to 30-minute international films, the best student films and more out-of-state films. At 8:30 p.m., watch the National/International Selection block, which screens the most frightening out-of-state films.
If Halloween arrives and you find you're still craving fear-based films, tune into Bleedingham's YouTube channel for a live presentation showcasing the Five-Minute Film Challenge films and the Student Film Competition selections.
Even if you can't scare up a date for any of these events, rest assured you'll be among like-minded film-lovers who are also interested in the horror movie genre. Just don't throw your popcorn on them when you get frightened.
Bleedingham XI shows Oct. 28-30 at the Pickford Film Center, 1318 Bay St. Purchase tickets at pickfordfilmcenter.org, and get more details about the festival itself at bleedingham.com.