The A-List
A&E calendar: Tricks, treats, boos and nightmares
A spooky selection of events from Whatcom and Skagit counties
October 26, 2022 at 5:15 a.m.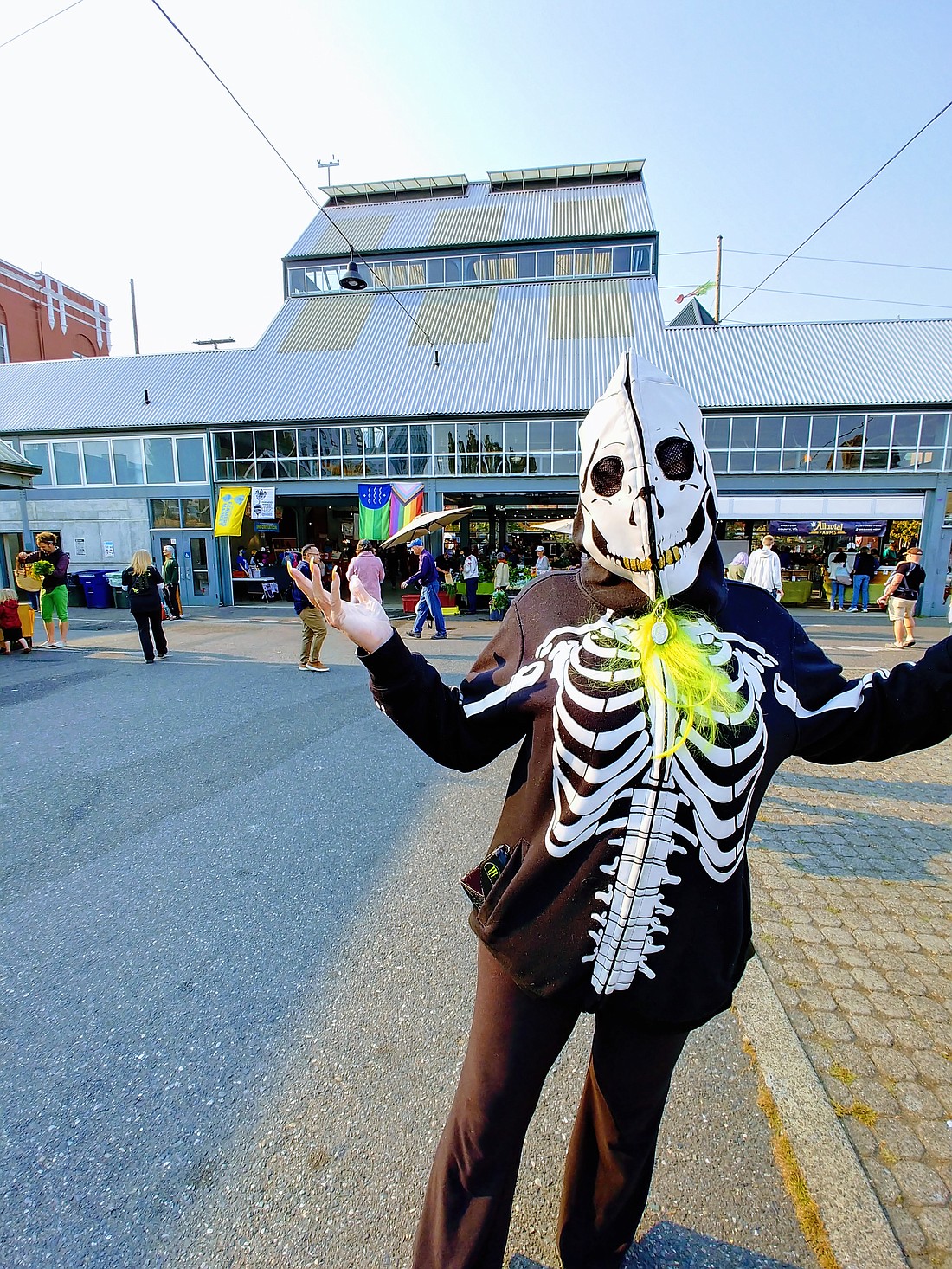 ---
---
Thursday, Oct. 27
Horror Hecklers 
9:30 p.m., The Upfront Theatre, 207 Prospect St. 
Attend a live heckling of a cheesy old horror movie for one night only. If you like Mystery Science Theater 3000 or RiffTrax, then this is the show for you. Attendance to jeer to your hearts' content is pay-what-you will. Info: theupfront.com. 
The Rocky Horror Show 
7:30 p.m., Lincoln Theatre, Mount Vernon 
The Theater Arts Guild continues its stage version of this camp classic at 7:30 p.m. Thursday and Friday; 7:30 p.m. and 11:59 p.m. Saturday; and 7:30 p.m. Monday, Oct. 31 at the historic theater at 712 S. First St. Whether you've seen the kitschy, rock 'n' roll, sci-fi, gothic musical show a dozen times before, or this is your first night out, this year's production is sure to bring a few surprises. The cast features talent from Skagit Valley, Seattle and Bellingham. Reserved seating tickets are $16–$24. Additional showings take place Nov. 3–4. Info: lincolntheatre.org. 
Friday, Oct. 28
Barkley BOO-Levard
5–7 p.m., Barkley Village 
Trick-or-treating will start at the gazebo and end in the Village Green for this rain-or-shine event featuring 20 stops. A harvest market will feature live music and vendors selling seasonal treats. Info: barkleyvillage.com/events. 
'Wyrd Sisters'
7 p.m., Blaine High School, 1055 H St. 
This play adapted from Terry Pratchett's Discworld Fantasy Series shows at 7 p.m. Friday and Saturday, and 2 p.m. Sunday at the school's Orange and Black Box Theatre. "Wyrd Sisters" is a loose adaptation of Shakespeare's "Macbeth" from the witches' point of view but also pokes fun at politics, theater, fairy tales and several other Shakespeare plays. Tickets are $12–$15. Info: blainecommunitytheater.com.  
Hellingham 
7:30 p.m. and 9:30 p.m, The Upfront Theatre, 207 Prospect St. 
The Upfront Theatre brings back one of its most popular formats when this improvised murder mystery shows for the final weekend Friday and Saturday night. A special Sunday matinee takes place at 2 p.m. Sunday, Oct. 30. Tickets are $10–$15. Info: theupfront.com. 
Saturday, Oct. 29
Spooktacular Pumpkin Hunt 
10 a.m. to 2 p.m., Depot Market Square, 1100 Railroad Ave.
Take home one of the 160 pumpkins placed throughout the square during the Bellingham Farmers Market. Free stickers and apples for kids will also be available. Costumes for all ages are encouraged. Info: bellinghamfarmers.org. 
Boo at Bloedel 
3–5 p.m., Bloedel Donovan, 2114 Electric Ave.
Children in preschool through second grade can attend this candy-free event put on by the city of Bellingham. Wear costumes, make crafts and win prizes playing games. Suggested donation is $3. Info: cob.org. 
Trick-or-Treat on the Berm
3–6 p.m., Birch Bay 
Kids can trick-or-treat at stops along the Berm Pathway. A photo costume contest, treats and Halloween activities for the whole family can also be found at the Birch Bay Community Library space at 7968 Birch Bay Drive. Weather permitting, there will also be an outdoor movie showing of "Scoob!" Entry is free. Info: birchbaychamber.com. 
Halloween Story Time
4 p.m., Village Books, 1200 11th St. 
Head to the Readings Gallery for this free event for kids, which will feature spooky stories, giveaways and trick-or-treat practice. Costumes are encouraged. Info: villagebooks.com. 
Halloween Burlesque Show 
8 p.m., Swinomish Casino, Anacortes 
Add some heat to your Halloweekend with this spooky, sexy show by the LaLas in the Wa Walton Event Center. These world-renowned, Los Angeles-based dancers bring the best of burlesque to the stage with flawless choreography, costuming and a bit of comedy. Tickets to the 18-and-older show start at $45. Info: swintickets.com. 
The Rocky Horror Picture Show
9 p.m., Mount Baker Theatre, 104 N. Commercial St. 
Hear classics such as "Sweet Transvestite, "Dammit Janet" and "Time Warp" at this screening of the original unedited movie on the big screen. The night's events will also feature a live shadow cast, audience participation and a virtual Q&A with the original "Brad Majors," actor Barry Bostwick. Tickets are $18.50. Info: mountbakertheatre.com. 
Sunday, Oct. 30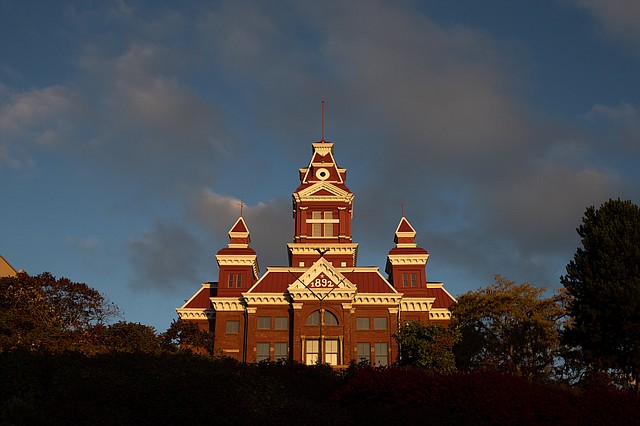 Haunted Old City Hall 
Noon to 3 pm., Old City Hall, 121 Prospect St. 
Ring the doorbell at Haunted Old City Hall for a day filled with treats (and perhaps a few tricks). Upstairs will feature family-friendly creepy crafts and spooky stories. For the more adventurous, descend into the bowels of the building for ghostly jail tours showcasing some of the crazed criminals once held in the cells. The event is free with Whatcom Museum admission. Info: whatcommuseum.org. 
Monday, Oct. 31
Downtown Trick-or-Treat
3–5 p.m., downtown Bellingham
Families are welcome to attend this fun, free and safe alternative to neighborhood trick-or-treating. Bring your costumed kids and stroll around to grab goodies from participating businesses. Info: downtownbellingham.com.
Fountain District Trick-or-Treat 
3–5 p.m., Guide Meridian 
Family-friendly trick-or-treating will be the name of the game at this free event put on by the Fountain District Business Association. Start at SaviBank and work your way up Meridian. Info: 360-820-8375. 
FEAR-Haven Trick-or-Treat 
3–6 p.m. historic Fairhaven Village 
Local youth and their keepers can dress up and enjoy a safe trick-or-treat environment at this annual event. A photo booth will be located in Finnegan's Alley. Admission is free. Info: enjoyfairhaven.com. 
Trick-or-Treat
3:30–5:30 p.m., downtown Anacortes 
Kids can dress up and bring a bag to collect candy, which will be provided by local merchants at this annual event. Info: Anacortes.org. 
Kiddie Costume Parade
4:30 p.m., downtown Sedro-Woolley 
Watch area youth parade down Metcalf Street, starting at the Wells Fargo Bank. There will be trick-or-treating at area merchants following the costumed procession. Info: Sedro-Woolley.com. 
A Nightmare on State Street 
6 p.m., Aslan Depot, 1322 N. State St.
Scares, a costume contest and Jell-O shots will be part of this 21-and-older Halloween party. Live DJ sets from KraymerGDot and Terroir will be part of the freaky fun. Info: aslanbrewing.com.
Before heading out to attend in-person happenings, check with individual venues to make sure the event is still taking place as scheduled.
The A-List appears weekly on Wednesdays. To submit an event for consideration, email calendar@cascadiadaily.com.