Indigenous Affairs
Lummi woman at center of documentary shown on Indigenous Peoples Day
Full house attended screening of 'Daughter of a Lost Bird' Monday
October 11, 2022 at 11:12 a.m.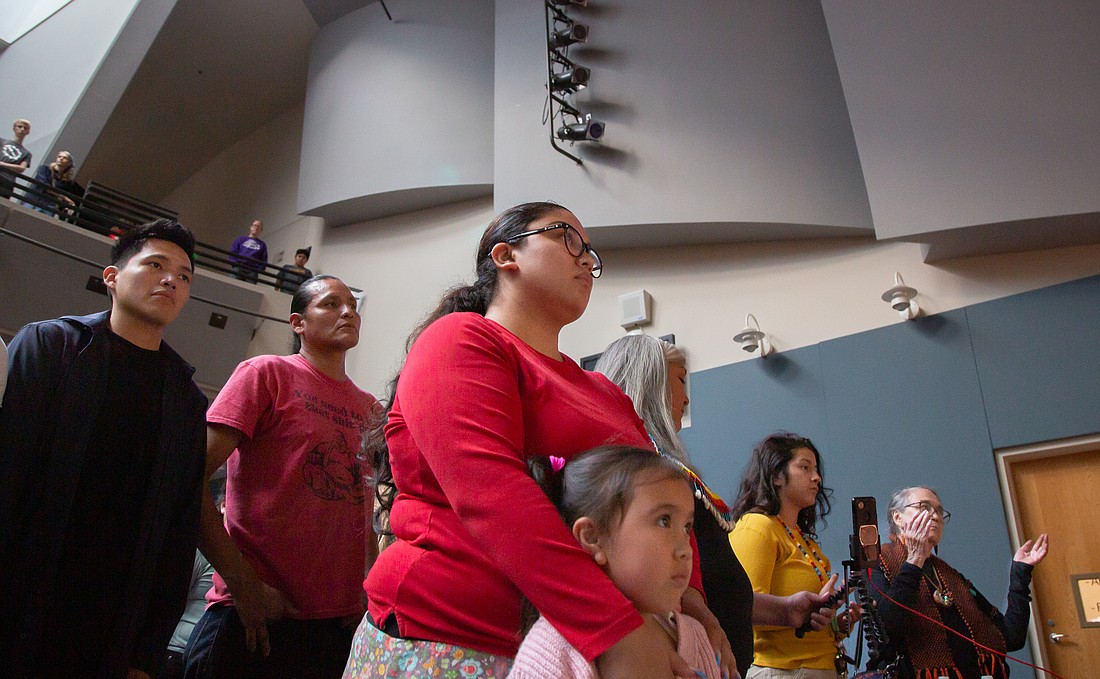 ---
---
Native dance, discussions and a film screening highlighted Keep the Fire Burning, an event to celebrate Indigenous Peoples Day at Whatcom Community College (WCC) on Oct. 10.  
WCC's Syre Auditorium was filled with community members who came to watch "Daughter of a Lost Bird," a documentary about a woman's journey to find her birth mother and return to her Lummi homeland. The event's supporting partners included WCC, Western Washington University, Northwest Indian College, Bellingham Public Schools, Swinomish Indian Tribal Community, Bellingham Technical College, City of Bellingham, Skagit Valley College, PeaceHealth and Children of the Setting Sun Productions.  
Extra chairs were brought in to accommodate the crowds of people and those who got there in time received a free traditional Coast Salish salmon dinner.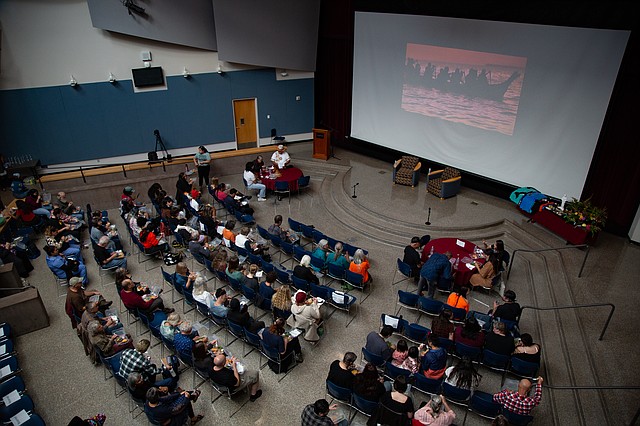 Beginning at 5 p.m., speakers from the Lummi Nation talked about the importance of gathering to celebrate each other, the goals of the event and the history of Indigenous Peoples' Day, which was declared a national holiday by President Joe Biden in October 2021 in place of Columbus Day. Lummi speakers said they wanted the event to educate the audience about their way of life.  
At 5:30 p.m. "Daughter of a Lost Bird" began, which focuses on producer and protagonist Kendra Mylnechuck Potter, a Lummi woman who was adopted by a white family as a baby. Director, producer and writer Brooke Pepion Swaney, who is a Blackfoot and Salish native, follows Potter as she searches for and reconnects with her birth mother and her cultural heritage.  
The film takes place over nine years as Potter forms a relationship with her birth mother, is introduced to her tribe and extended family and attempts to become an official Lummi Nation member. Potter achieved her final goal after filming concluded.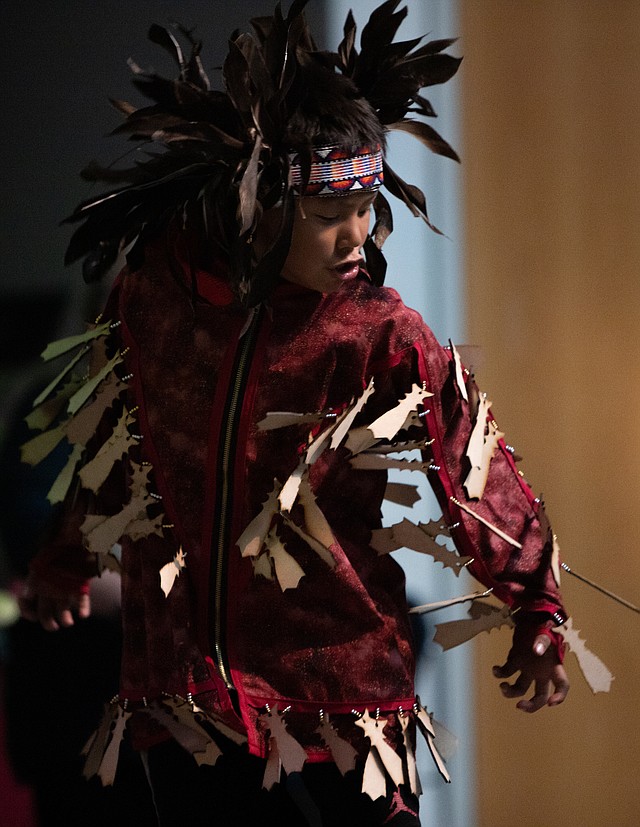 "It was hard to feel so many different ways at once and not come apart. That was pretty hard, but it also felt really good," Potter said of creating the film.  
"Lost Bird" is a term for Indigenous children who were adopted out of their tribes. Removal of children from their tribes has been used as a tool of cultural genocide, the film explained. Part of this cultural genocide was the use of residential schools where Indigenous children were sent and forbidden from practicing their culture.  
The Indian Child Welfare Act is mentioned several times in the film. This act, signed into legislation in 1978, gave Native American families priority when Native children were in the foster system or up for adoption. Because Potter's mother was also adopted away from her tribe, and Potter was not attached to a tribe, the Indian Child Welfare Act did not apply to her.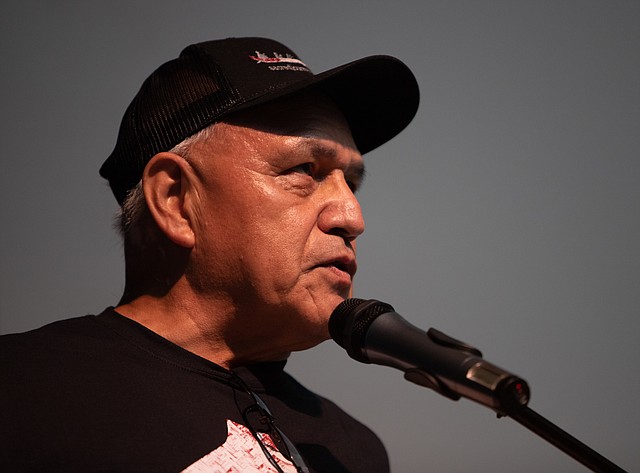 The documentary drew tears from some audience members. 
"When you are able to move somebody emotionally, that's a real power," Swaney said. 
After the screening, Potter and Swaney sat onstage to answer questions. Swaney told the audience the Indian Child Welfare Act is going to be challenged as unconstitutional by the Supreme Court, beginning Nov. 9.  
"How do we get to truth when truth is being questioned … how do we get to reconciliation when we're still fighting the same battle that happened 40 years ago?" Swaney asked.