Local
Refrigerated food pantry coming to Bellingham
Freedge set to open behind The RE Store Oct. 11
October 3, 2022 at 4:43 p.m.
|
Updated October 4, 2022 at 12:15 p.m.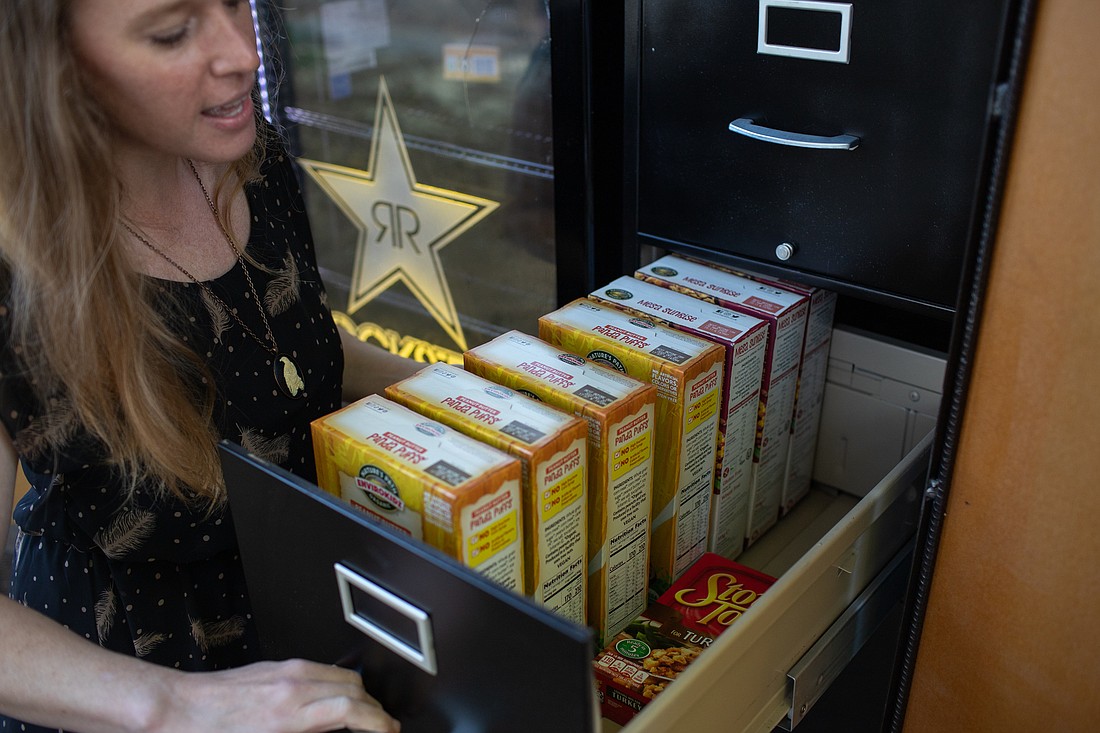 ---
---
Bellingham will have a new food pantry for those in need, but this time, with a twist. Sustainable Connections, a local nonprofit, is partnering with The RE Store to open on Oct. 11 a Freedge, a free food pantry that will include refrigerated items.
As part of Sustainable Connection's Toward Zero Waste program, the pantry will utilize items that would've otherwise been tossed out and created food waste in the community.  
"When we eat food that's already out there, we don't put as much of a demand on our society to create more food," said Brandi Hutton, Toward Zero Waste program coordinator. "It's actually better for the environment to eat the resources we already have instead of letting the resources go to waste."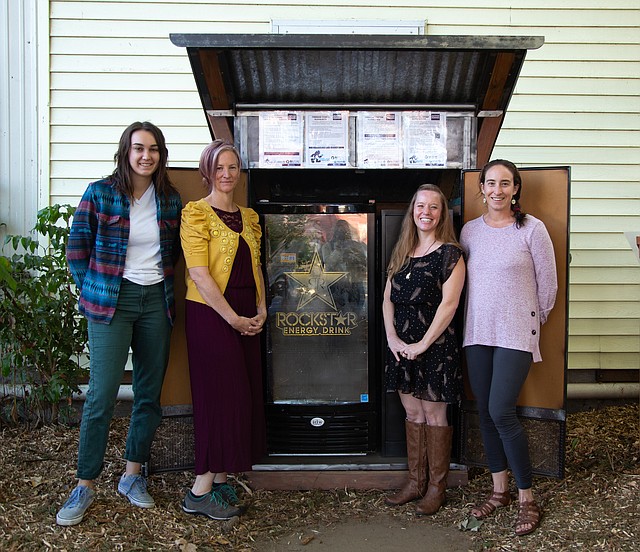 Hutton said they will be taking donations from Storia Cucina, PeaceHealth St. Joseph Medical Center, New Mexico Tamale Company and Bellingham Public Schools to help fill the Freedge.  
The pantry plans to take things that are past the "best by" date, but not things that are no longer safe for consumption. Volunteers working with the Freedge will need to have a food handlers' permit, as they will be responsible for tossing food they dictate is no longer good.  
Hutton said it's important the community knows the pantry is for anyone.  
"The pantry's not just for houseless people, it's for struggling single parents, it's for individuals that happen to find themselves in the area without any lunch," Hutton said.  
Located behind The RE Store at 2309 Meridian St., the Freedge will be available to anyone and will operate during the same hours as The RE Store — 11 a.m. to 6 p.m., Tuesdays through Saturdays. 
The RE Store is a short walk from downtown Bellingham and the Lighthouse Mission Ministries, and the Freedge, a dolled-up shed, is behind the store in an overgrown area, providing some privacy to its visitors, Hutton said.  
Using donated materials, Matt Vaughn of the store's revision division designed and built a shed holding a Rockstar Energy-branded fridge and a sturdy filing cabinet, both repurposed for the pantry. Landscaping was provided by Complete Tree Care.
"There's a stigma about waiting in line at a food bank. Some people just really don't want to be seen doing that," Hutton said. "This is a way to sort of create that anonymity for somebody that just needs a little extra help."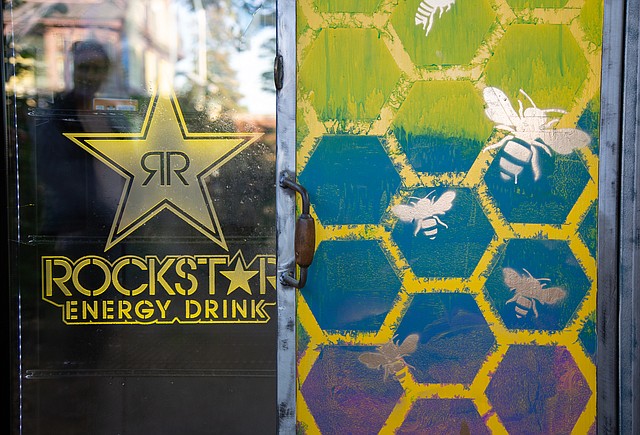 When not open to the public, the shed will be closed and padlocked, secured with a combination that volunteers and donors will have access to so they can drop food and maintain the Freedge.  
When the Freedge doors are closed, passersby will be able to see a painting done by young students at Gabriel's Art Kids and the Robert Williams School of Arts & Sciences. Students designed a warm honeycomb pattern dotted with bees, which Hutton finds fitting considering she thinks the project is "sweet as honey."  
Sustainable Connections plans to stock the pantry by extending its food recovery program, which picks up surplus food from commercial kitchens and redistributes it to recipient agencies around Whatcom County. Individuals can drop off shelf-stable unopened pantry items, freshly washed excess produce and individually wrapped baked goods to the pantry. Anything else must be prepared in a commercial kitchen approved by the health department.  
A previous version of this story did not capitalize "The" in "The RE Store." The story also incorrectly stated that the materials for the shed were donated by Complete Tree Care. The story was updated to reflect this change on Oct. 4, 2022 at 12:15 p.m. The Cascadia Daily News regrets the error.