Volleyball
Lynden falls in quarterfinals, still in contention for trophy
Lions fall in five sets to No. 9 Pullman Friday night
November 19, 2022 at 12:42 a.m.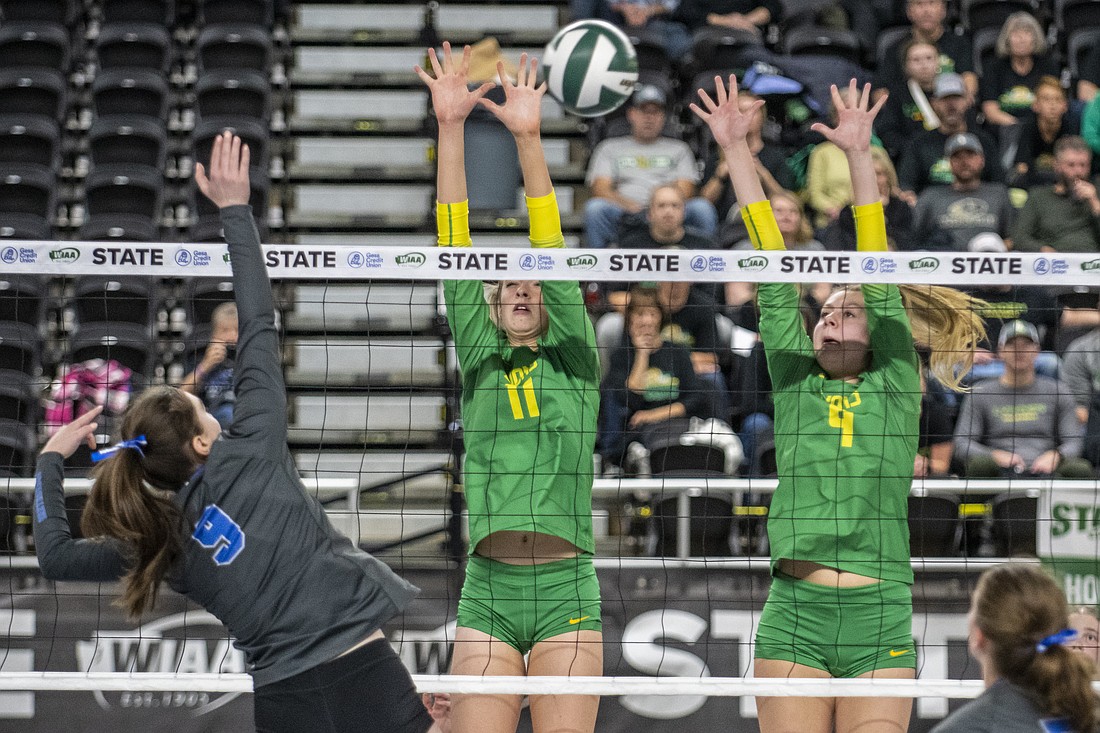 ---
---
YAKIMA — Top-seeded Lynden's state title hopes were dashed after an upset loss to No. 9 Pullman in the 2A state quarterfinals Friday night in Yakima.
It was a puzzling and frustrating loss for a Lions team that had trounced Black Hills in their state opener earlier Friday, then led match points twice against Pullman before sputtering in a high-intensity five sets (6-25, 25-22, 19-25, 25-20, 15-12).
Lynden started out red-hot against the Greyhounds, exploiting Pullman's defensive gaps to jump out to a resounding 25-6 win in Set 1. It looked like the Lions would cruise through to the semis at that point.
But the Greyhounds roared back to life in Set 2, finally shoring up their defense and handing the Lions a 25-22 defeat to tie the match up at 1-1.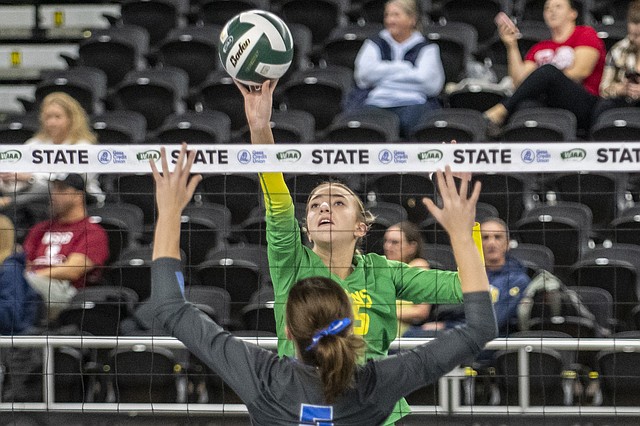 Lynden found its groove again in the third set, keeping the Greyhounds off balance with torpedo shots from Ashley Shumate and Haylee Koetje, to win 25-19 and go up 2-1 match points. It still felt like Lynden was in control at that point, and would need just one more set to put the match away.
It wasn't to be. Pullman's defense, a liability in the first set, proved to be its strength, deploying its middle blockers to counter Lynden's fiery hitters and stall the Lions' offense. Lynden struggled to string together runs as Pullman earned a 25-20 win to push the match to five sets.
Lynden came out strong in the fifth, leading 4-2 and 6-4 before Pullman stole momentum and kept the pressure on the Lions' defense, forcing them into miscues they couldn't recover from. Pullman took the lead at 7-6 and held onto it the rest of the way, handing Lynden a 15-12 loss and ending their state title dreams.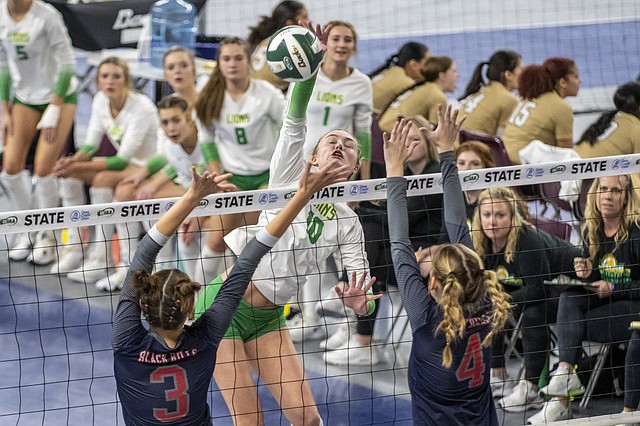 Now in the consolation bracket, Lynden can finish as high as fifth or sixth with a win Saturday afternoon.
Lynden opened the tourney with a pummeling sweep of No. 16 Black Hills (25-10, 25-17, 25-17), and was never seriously challenged throughout the match.
Ashley Shumate exploded for a match-high 16 kills to go with eight digs. Haylee Koetje provided offensive backup with seven kills and eight digs, while setter Grace Rice distributed a match-high 34 assists and Mya VanderYacht had a team-high 14 digs, as well as four assists.
"It's always good to come out, come together and play well," Elsner said. "Everyone stepped in and did their roles. The offense was spread out between all hitters. Everyone was just on."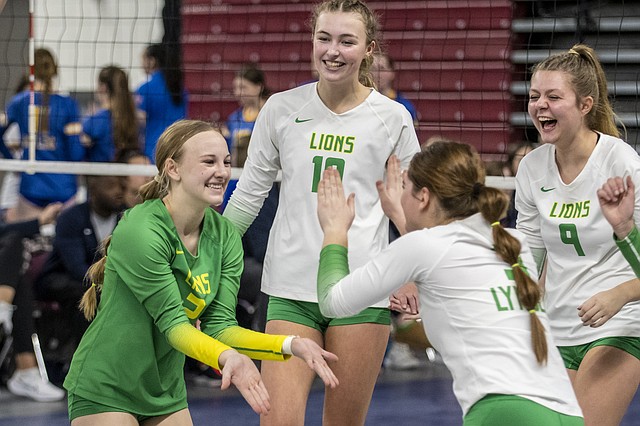 Elsner said the team didn't even think about themselves being the top seed and Black Hills being the lowest. Everyone is on equal ground at state, she said, so instead they just focused on the things they can control: their energy, confidence and how they come together.
"When we talk about who we're playing, we wipe the seeds off, because the only number that matters is the number on the last day of state," Elsner said.
Lynden will now need to reset for its loser-out match against No. 5 Ellensburg at 1:30 p.m. Saturday. The winner clinches a trophy and moves on to face the winner of No. 6 Washington and No. 7 Enumclaw for fifth and sixth place.