Restaurants
Review: Nonna Luisa Ristorante
Italian comfort food in Anacortes
November 18, 2022 at 5:00 a.m.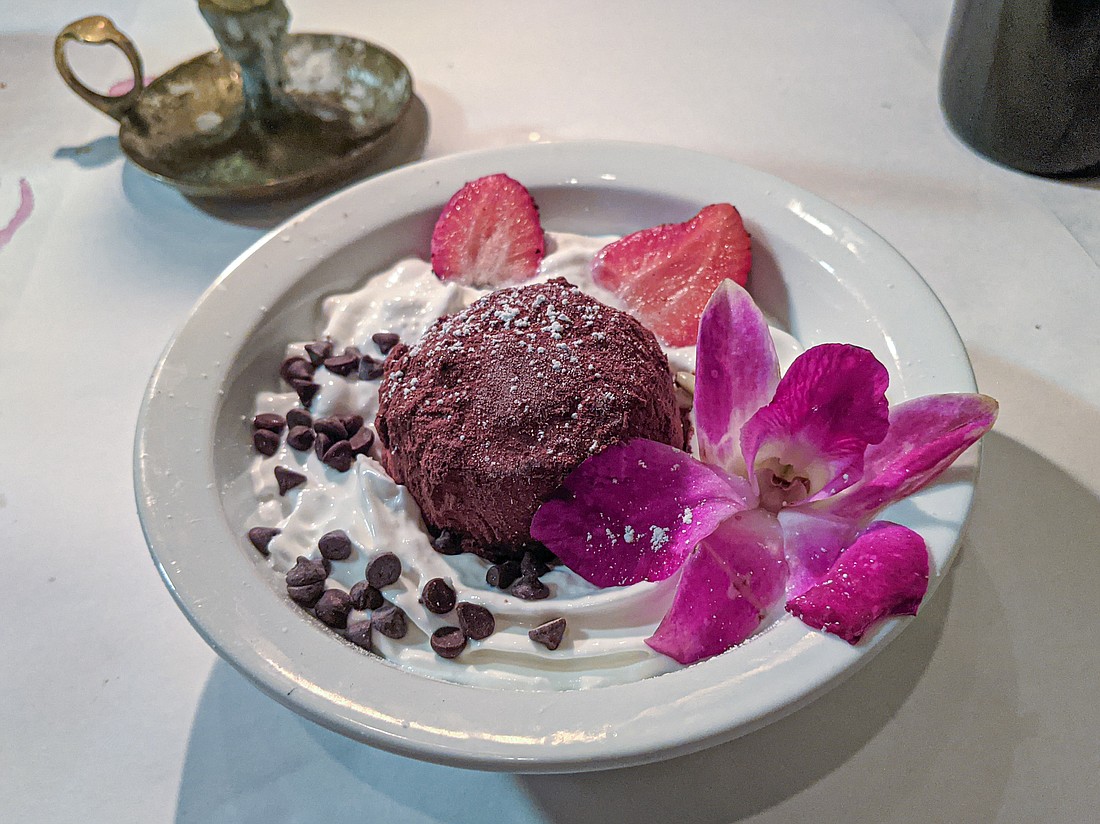 ---
---
At the far end of Commercial Street in Anacortes, an Italian flag signals an otherwise subtle entry into a cozy restaurant. Nonna Luisa Ristorante has been open for a relatively short time and is obviously already beloved in the neighborhood, having been absolutely packed every time I've been there.
The ambiance is both intimate and lively, each table lit with a tall candle, and there is a great deal of activity as the staff bustle around with specials boards and drinks, while the owner shows guests to their tables. (There is a sidewalk seating area but it's been closed when I've been there.)
Expect a certain amount of cheerful yelling among the staff — a sign near the door warns that "screaming, yelling, cursing and other normal activities associated with Italian cooking could break out." It feels festive even if you're not there to celebrate anything. The staff treats everyone like a regular, and the regulars like family.
Shortly after you sit down, a server will arrive to tell you the daily specials. This means holding up a huge whiteboard with 10 or more dishes written on it, and explaining each one thoroughly, which takes some time to go through and careful attention.
The server usually leaves the board propped up near the table, but I recommend taking a photo of it for careful study. There is a regular printed menu, as well — with much more affordable prices — but the specials board is obviously where the action is.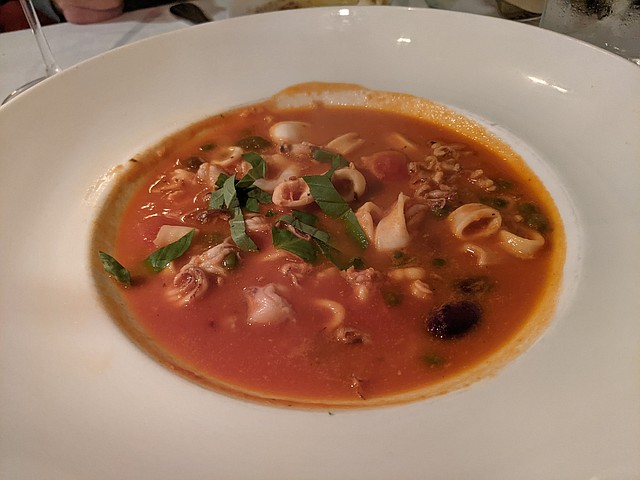 Burrata caprese ($20) from the specials board tempted us on one visit. Sadly, the tomato was disappointingly bland and firm (I'm not sure why they were even offering caprese if they didn't have good tomatoes) but the burrata was creamy and lovely, nicely contrasting with the bitter arugula, with a truly great olive oil drizzled over the top. We had to stop an employee from taking our plate too soon because we were still wiping every trace of oil and cheese off of it with a piece of bread.
We were even more impressed by an appetizer off the regular menu: Calamari Siciliana ($14). This was a delightfully clean and simple preparation of tender sautéed squid in a smooth, bright tomato puree with capers and olives. Warm crusty bread was the perfect thing for mopping up the sauce, to the point that we kept running out of bread. 
Of the specials I've tried, lobster ravioli in a lemony cream sauce with scallops and shrimp ($40) is probably the winner so far. It didn't look like much on the plate, but the flavors were bright and clean, with the seafood a perfect foil for the rich sauce.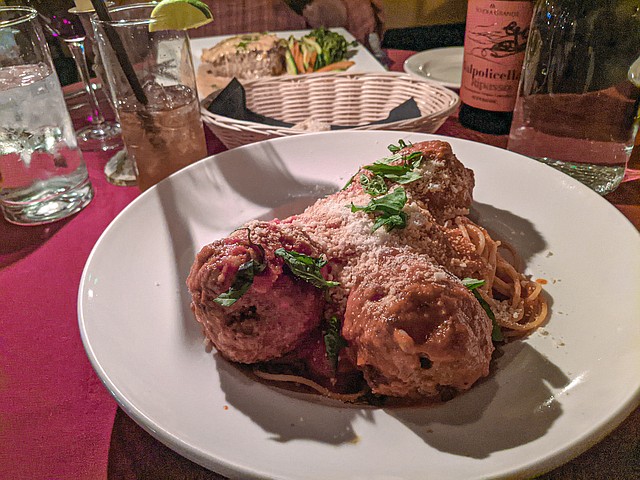 I can also speak for the cannelloni ($38), two large tubes of handmade pasta stuffed full of braised pork belly and goat cheese, topped with truffled tomato cream sauce and more cheese. This was incredible, and so unbelievably rich I could barely eat half of it. (Fortunately, it made excellent leftovers for lunch.)
Spaghetti alla polpette from the regular menu was much cheaper at $22, much less rich but just as substantial, as the three veal meatballs that came with it were absolutely enormous. I managed to eat only one of them, but it was delicious, very dense and studded with pine nuts and raisins. 
On our last visit, there were two different steaks on the specials board, a filet mignon and a ribeye, both talked up by our server as the best steaks being served north of Seattle.
We opted to try the filet, and it was indeed excellent: perfectly cooked to medium rare, a smidge more toward rare than medium and incredibly tender, with a pungent taleggio-gorgonzola sauce over the top. It came with risotto and nicely cooked vegetables. While pricy at $65, it was certainly worth getting. I'd say it was a far better value than the similarly priced crab-stuffed scampi we tried on a previous visit, which was wildly impressive (and huge!) but chewy and not as exciting as it looked.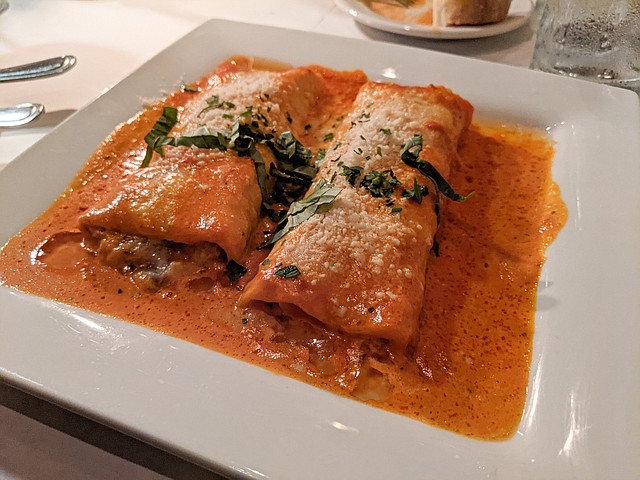 Desserts, assuming you have room, are very nice, and not too enormous to finish. Along with classics such as tiramisu and cannoli, there is a zabaione semifreddo with chocolate gelato and hazelnuts ($8) that my dining companions swooned over.
The wine list is good and surprisingly affordable, and the servers are happy to recommend a pairing. There is also a full bar and a very nice house cocktail list, featuring several classic Italian drinks and some less typical ones. They make a perfectly good negroni ($11) and an exceptional Paper Plane ($13), and I recently tried the Poolside in Italy ($12), a tasty mixture of Cynar (artichoke liqueur) and rum with grapefruit juice and seltzer. From the sound of it, though, they can make pretty much whatever you desire.
While dining here can be a bit of a splurge, if you're looking for somewhere to warm up and feel comfortably at home on a cold winter's day, Nonna Luisa is a great choice. 
Nonna Luisa Ristorante is open from 4–9 p.m. Sunday through Thursday, and 4–10 p.m. Friday and Saturday at 314 Commercial Ave., Anacortes. Info: 360-899-4659.