Best Bets
Revolutionaries, masterpieces and upended classics
Margaret Bikman's weekly picks
November 16, 2022 at 5:15 a.m.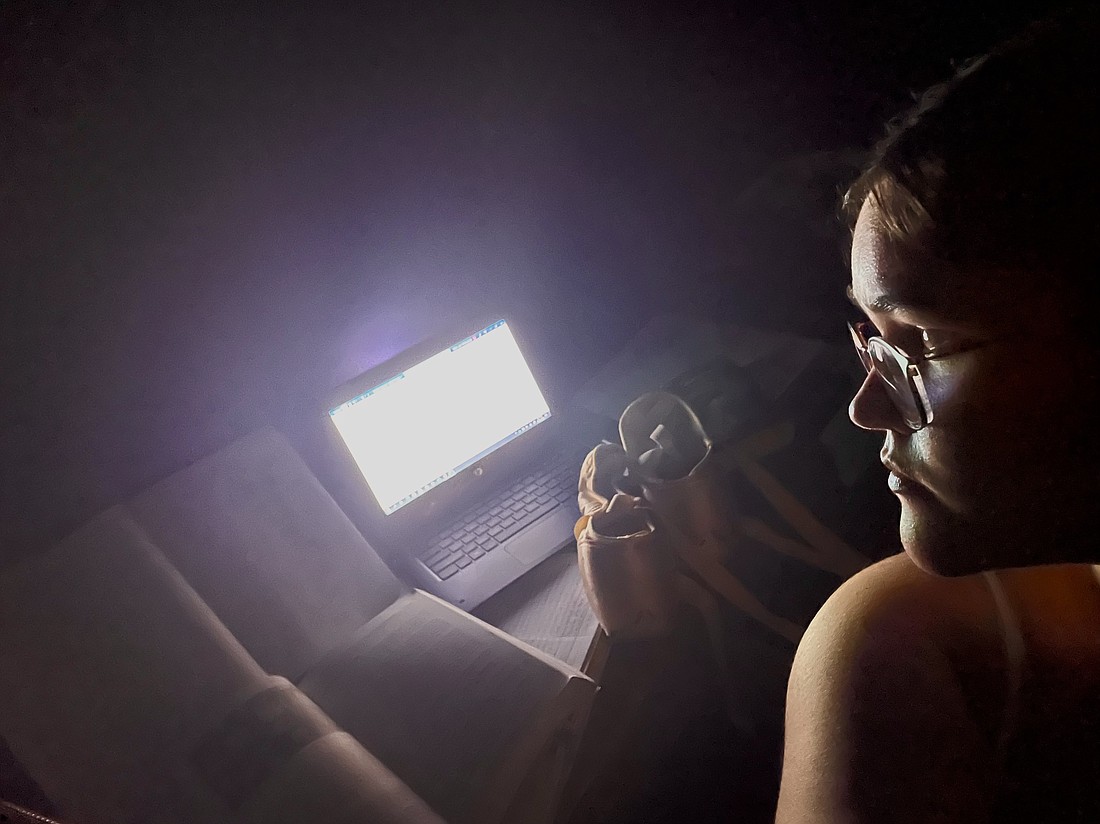 ---
---
Jazz, tango tunes, music from Latin America, a hip-hop rendition of a seasonal classic and the start of winter holiday events are set for this week!
'Wine, Women, and Song'
Whatcom Sound Jazz (WSJ) presents "Wine, Women, and Song" at 7:30 p.m. Thursday, Nov. 17, at the Lairmont Manor, 405 Fieldston Road. After a pandemic hiatus, attendees are invited to listen in on an evening of relaxed vocal jazz, along with the saxophone stylings of Nuages' Michael-Paul Gurulé. Wine and chocolate will be available for purchase to support WSJ in its commitment to serve the community of Whatcom County. Tickets are available through whatcomsoundjazz.org or at the door.   
Holiday Festival of the Arts 
Allied Arts of Whatcom County hosts its annual Holiday Festival of the Arts from 10 a.m. to 7 p.m. seven days a week, Nov. 18 through Christmas Eve at 1411 Railroad Ave. The show is closed Thanksgiving Day and closes at 3 p.m. Saturday, Dec. 24.
The Holiday Festival of the Arts is an indoor and online, five-week festival featuring more than 100 artisans from our region. Aside from vendors selling their wares, the festival boasts live music, workshops for children and artists demonstrating their crafts.
The twofold purpose of the festival is to encourage and support the creation and sale of locally produced fine art and craft while providing an opportunity to connect artists and craftspeople with the general public. Live music and activities for kids happen on Saturdays and Sundays. Details: alliedarts.org or shop the online market at market.alliedarts.org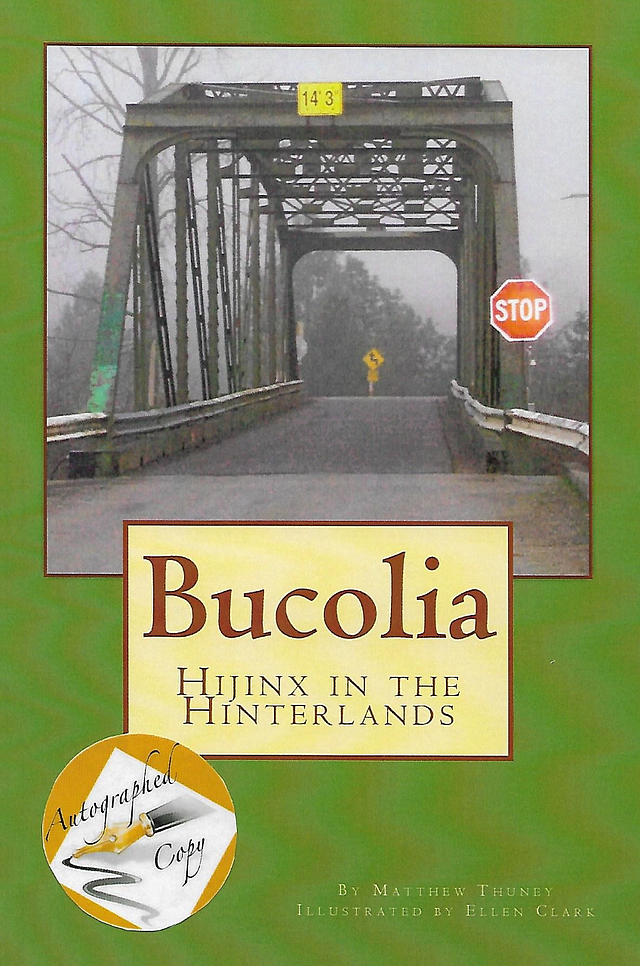 Fairhaven Winterfest
This month-long celebration of the season takes place weekends from Friday, Nov. 18, through Saturday, Dec. 17. Events include carriage rides, a lighted boat parade, storytelling, movies, a pet parade, a bike parade and more in the Fairhaven business district. For current event information, go to enjoyfairhaven.com. 
Student voices through art
"Picturing Justice: Youth Photographs for Social Action" opens with a public reception from 5–7 p.m. Friday, Nov. 18, at Whatcom Museum's Lightcatcher Building, 250 Flora St. Whatcom Museum partnered with Squalicum High School to pilot a new field trip program, in which three AP English language and composition classes worked with the museum staff to create interdisciplinary connections between art and literature.
Through the seven-week program, students reflected on how art is used to advance social justice causes while considering how they can use their voices for change. After exploring identity, power and positionality in art, students have added their perspectives through a photography project that will hang in the Lightcatcher Building through Jan. 29. Details: whatcommuseum.org. 
Freedom in the mountains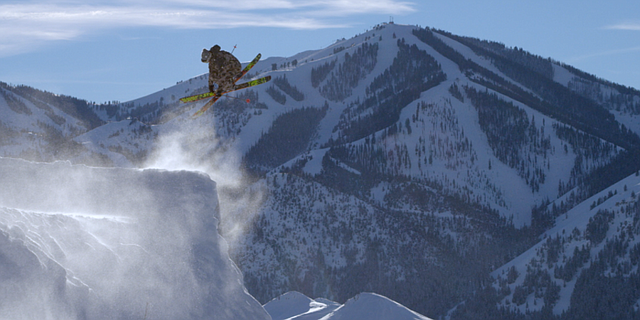 Warren Miller Entertainment's "Daymaker" film screens at 7:30 p.m. Friday, Nov. 18, at Mount Baker Theatre, 104 N. Commercial St. The 73rd annual ski and snowboard film crosses generations and connects us to the comforting constant of snow.
From British Columbia's Monashee mountains to the throne of Greece's Olympus mountains, Alaska and beyond, join Crazy Karl Fostvedt, Michelle Parker, Katie Burrell, Daron Rahlves, Ryland Bell, Cam Fitzpatrick, Connery Lundin and others out on the hill.
Door prizes will be provided by Yeager's Sporting Goods. Procure tickets for $22.50 at mountbakertheatre.com. 
A new take on Tchaikovsky's classic
"The Hip Hop Nutcracker" can be seen at 7:30 p.m. Saturday, Nov. 19, at Mount Baker Theatre, 104 N. Commercial St. The production is a remixed and reimagined version of the classic, directed and choreographed by Jennifer Weber. This family-friendly show brings hip-hop dance and Tchaikovsky's timeless music into a heart-stirring and inspirational holiday event.
The show is brought to life by a powerhouse cast of a dozen all-star dancers, a DJ and a violinist. One of hip-hop's founding fathers, MC Kurtis "The Breaks" Blow, opens the show with nontraditional flair. Tickets are $35–$70. Details and tickets are at mountbakertheatre.com. 
Symphonic masterpieces
The Bayshore Symphony performs at 7:30 p.m. Saturday, Nov. 19, at St. Paul's Episcopal Church, 415 S. 18th St. in Mount Vernon; and at 3 p.m. Sunday, Nov. 20, at Central Lutheran Church, 925 N. Forest St. in Bellingham. The program is Brahms' "Symphony No. 2," Brahms' "Academic Festival Overture" and Offenbach's "Orpheus in the Underworld Overture." Details: bayshoremusicproject.com. 
The revolutionaries: Schubert and Piazzola
Bellingham Chamber Music Society presents works by Astor Piazzola and Franz Schubert at 2 p.m. Sunday, Nov. 20, at the Crystal Ballroom at Hotel Leo, 1224 Cornwall Ave.
Piazzola's ever-popular "Oblivion" and "Libertango" will get your toes tapping only to be calmed by Schubert's subtle and engaging "Arpeggione." The concert will end with Schubert's "Octet," a tour de force work for winds and strings.
Performers are Western Washington University guitar instructor Eli Schille-Hudson; oboist Jennifer Weeks; cellist Omar Firestone; Carolyn Canfield and Lenelle Morse, violin; Eric Kean, viola; Spencer Hoveskeland, bass; Erika Block, clarinet; Pat Nelson, bassoon; and John Turman, horn. A reception follows the concert with a signature cocktail, the Schubert Sangria. Tickets are $10 for students, $25 general. Find out more at musicinbellingham.com. 
Art of Jazz Concert Series
The Ben Thomas Tango Project, known for combining virtuosic technique with flowing lyricism, performs at 4 p.m. Sunday, Nov. 20, at the FireHouse Arts and Events Center, 1314 Harris Ave. Thomas plays music that ranges from pyrotechnic improvisations to delicate soundscapes. The Tango Project blends tango and jazz, combining rhythmic intensity with lush harmonies, whimsy and an emphasis on storytelling. Tickets are $10 for students, $20 general (free for Jazz Project members). Info: jazzproject.org. 
Latin American and Mexican contemporary music 
Mexico's highly acclaimed ÓNIX Ensemble will perform a concert of adventurous 20th- and 21st-century works for flute, clarinet and percussion, including the world premiere of a new work by composer and Western Washington University faculty member Charles Halka, at 7:30 p.m. Monday, Nov. 21, at Western Washington University's Performing Arts Concert Hall. Entry is free. Details: cfpa.wwu.edu. 
Jazz piano
The Michael Weiss Quartet performs at 6:30 p.m. Wednesday, Nov. 23, at the FireHouse Arts and Events Center, 1314 Harris Ave., hosted by the Jazz Center of Bellingham. In addition to his demand as a sideman, Weiss' role as bandleader, recording artist, composer, arranger and educator has earned him accolades from both audiences and critics. Admission is $10 for students, $20 general. Find out more at jazzcenterofbellingham.org. 
Wreaths with Aretha
The Lucky Monkey's eighth annual holiday wreath show will take place as part of the Downtown First Friday Art Walk, opening Dec. 2 at 312 W. Champion St. The show runs throughout the month, with more than 30 artists presenting their original handmade creations in a variety of themes. Opening-night attendees can cast votes for their favorite wreaths, and after at least 100 ballots are cast and counted, cash prizes will be awarded to the top-five winners. 
All local crafters are invited to submit work and should contact The Lucky Monkey with questions at 360-223-2743. All entries must be delivered to the store by Tuesday, Nov. 29. Email luckymonkeygifts@gmail.com with questions. 
Giving thanks
The public is invited to a one-hour event at 7 p.m., Wednesday, Nov. 23, at Bellingham Unitarian Fellowship, 1207 Ellsworth St.
The event will feature a community celebration of gratitude with a variety of voices, words and songs of thanks of many faiths in several languages; favorite traditional American Thanksgiving hymns; and choirs and vocal ensembles from at least the following, maybe more: St Paul's Episcopal Church, First Congregational Church, Community of Hope Church, and Bellingham Unitarian Fellowship. A collection will be taken for the Interfaith Coalition to help alleviate homelessness. For more information, contact Kevin Allen-Schmid at kevin@buf.org. 
Before attending an in-person event, check with individual venues to make sure it is taking place as scheduled.
Margaret Bikman's column runs every Wednesday. Reach her at margaret.bikman@gmail.com.