Environment
Grizzly bear reintroduction considered in North Cascades National Park
Process begins for environmental impact statement, opportunities for public input
November 11, 2022 at 2:35 p.m.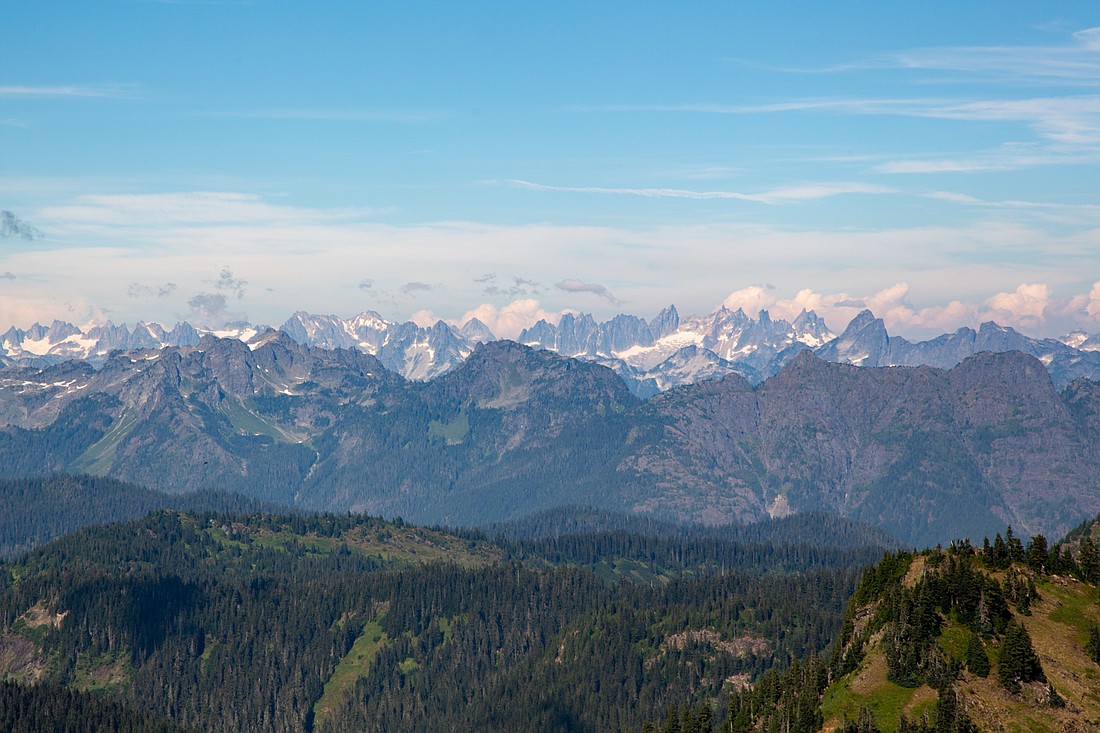 ---
---
North Cascades National Park has renewed efforts to evaluate how grizzly bears could be reintroduced to the park, restarting the effort that began in 2014 under the Obama administration. The species has been almost absent from the park since the late 1990s after humans hunted them to near extinction.  
An environmental impact statement will explore how the bears could be reintroduced with the eventual goal of removing them from the endangered species list, according to the National Park. The Department of the Interior halted the previous reintroduction effort in 2020 under the Trump administration. 
Grizzly bears are a key native species for the park and its ecological processes. An apex predator, grizzly bears keep prey populations under control, but they also work to disturb and aerate the soil while they dig for roots and spread seeds through their scat.  
"This is a first step toward bringing balance back to the ecosystem and restoring a piece of the Pacific Northwest's natural and cultural heritage," North Cascades National Park Superintendent Don Striker said in a news release. "With the public's help, we will evaluate a list of options to determine the best path forward." 
In rural Washington, some opponents of the grizzly bear reintroduction program include ranchers, who worry the predator will pose a threat to their livestock. Republican Rep. Dan Newhouse released a statement in response to the environmental impact statement, inviting the public to get involved with the process and submit comments.  
"The introduction of grizzly bears into the North Cascades would directly, and negatively, impact the people and the communities I represent," Newhouse said in the statement. 
The public will have four opportunities to participate and comment on the process at virtual public meetings on Nov. 14, Nov. 18, Dec. 1 and Dec. 2. More information on public involvement and the planning process is available online.  
The North Cascades has some of the most productive grizzly bear habitat in the world, said Chris Servheen, the former chair of the International Union for the Conservation of Nature Bear Expert Group for the U.S. Fish and Wildlife Service.
"We know how to move bears successfully, and we know how to live with them safely," Servheen said in a statement.