Elections
Races tighten in 42nd with Republicans making gains
Less than 1,000 votes separate Shewmake, Sefzik
November 9, 2022 at 6:20 p.m.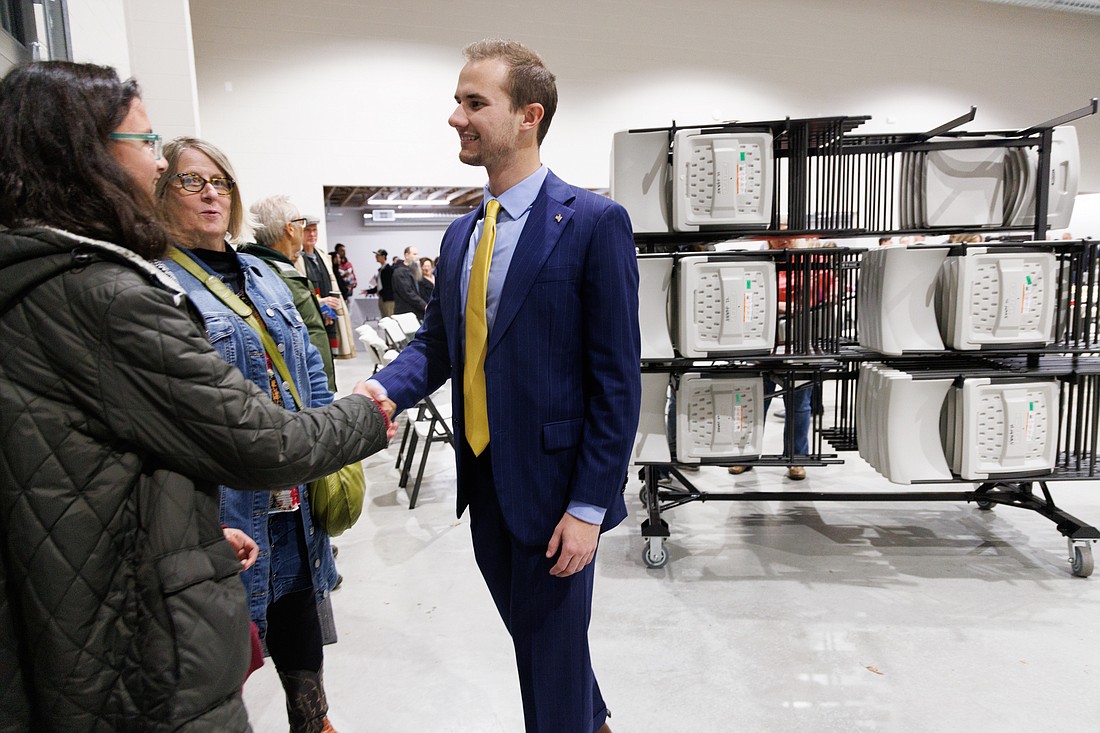 ---
---
The three Democrats in north Whatcom County's 42nd Legislative District saw their leads shrink after the county Auditor's Office updated vote counts on Wednesday afternoon.
Rep. Sharon Shewmake's lead over Republican incumbent Simon Sefzik in the district's Senate race shrunk from 2.7 percentage points on Tuesday to 1.7 percentage points (949 votes) on Wednesday. The Auditor's Office estimates it has 23,200 ballots remaining to count countywide, with still more ballots coming in the mail over the next few days.
On Wednesday, Shewmake walked back the victory speech she had given at a Democratic gathering Tuesday night in downtown Bellingham.
"I'm not willing to declare victory, but I'm feeling good," Shewmake said. 
Sefzik said that if late votes traditionally trend Democratic, then this year might be different.
"The conventional wisdom is a little bit different this year," he said. "There's a lot of Republicans ... with concerns about election integrity who waited until the final day to submit their ballots."
In the 42nd District House, Democrat Joe Timmons' lead over Republican Dan Johnson also shrank, from 3.7 percentage points to 2.9. Republican challenger Tawsha Dykstra Thompson also gained ground on incumbent Alicia Rule. The Democrat saw her lead shrink from 4.3 to 3.7 points.
Statewide, Democrats were poised to gain at least two seats in the House as of Wednesday afternoon. If Shewmake does defeat Sefzik, it will be the one state Senate seat to flip — from Republican to Democrat.
Meanwhile, prospects improved for the Whatcom County Children's Initiative, a property tax measure that would fund child care and education programs for children under 5. With more than 15,000 additional votes counted, "yes" votes went from 48.3% Tuesday to 49.1% Wednesday.
"We remain hopeful that the process that we engaged in, the broad community engagement that led to the drafting of the children's fund, and the campaign that involved so many people from every corner of Whatcom County — when every ballot is counted, we will enact the children's fund," campaign organizer Ray Deck III said Wednesday.
Jaime Arnett appears more certain of victory in the Whatcom County Public Utility District race. Her lead over Eric Davidson increased to 4.1 percentage points Wednesday.
In the 40th District, Democrats Alex Ramel and Debra Lekanoff easily won reelection to the state House. In the U.S. Congress, Rep. Rick Larsen breezed to a 12th term in the 2nd Congressional District.
Whatcom County will release new vote totals around 5 p.m. Thursday. Elections across the state will be certified on Nov. 29.