Elections
Democrats lead in district House legislative races
Three incumbents and one newcomer could represent districts next year
November 8, 2022 at 9:32 p.m.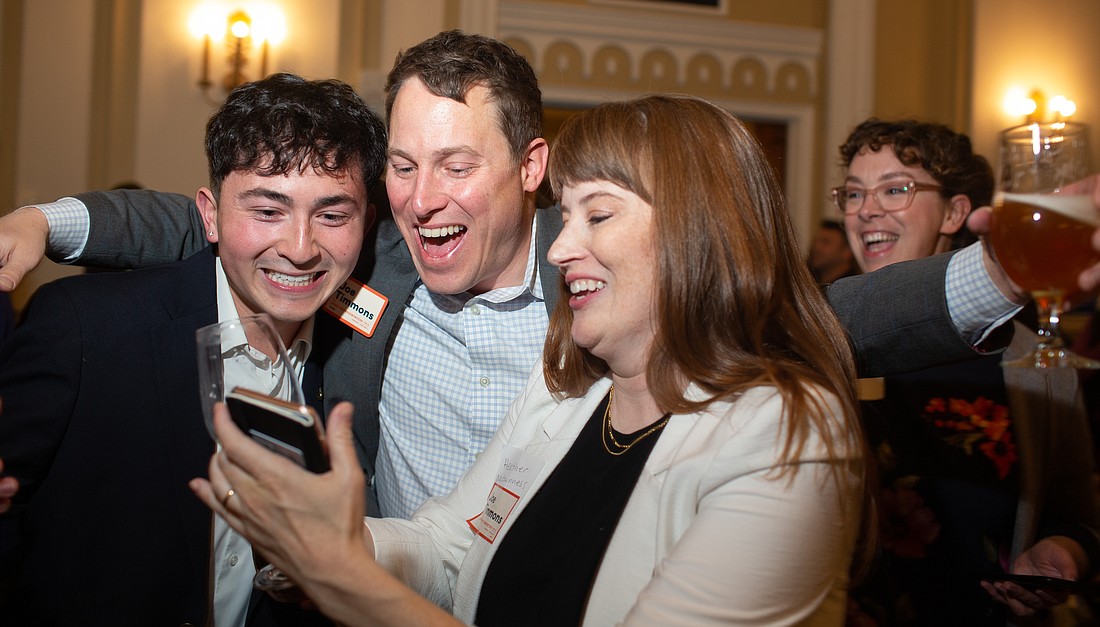 ---
---
Democrats swept the region's state legislative house races in the 40th and 42nd districts, according to preliminary election results released Tuesday night.
40th District
Though both 40th district house candidates faced challengers this election, incumbents Alex Ramel and Debra Lekanoff will maintain their seats. The district covers parts of Whatcom and Skagit counties. 
Ramel, who faced Democrat and labor leader Trevor Smith, earned 14,732 votes (79.11%). Smith, an ardent union supporter, entered the race with significant financial support, but earned only 19.6% in August's primary (compared to Ramel's 77.93%). He earned 3,591 votes, according to preliminary results Tuesday. 
"This was not a surprising result," Ramel said Tuesday night. "The voters already indicated this was the direction they were leaning during the primary."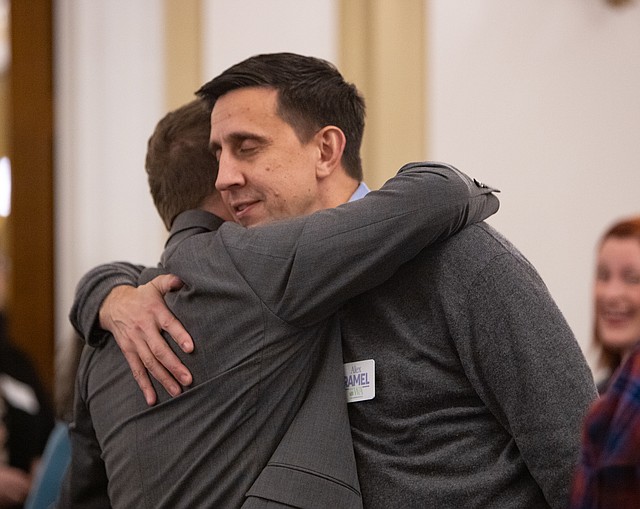 Ramel celebrated the win with supporters at the Hotel Leo on Tuesday night and said he looks forward to working with Smith in the future. 
"I've called Trevor for advice a couple of times per year, and I'll keep calling him," he said. "I hope he'll keep taking those calls. We should all be working together." 
Lekanoff, the incumbent, entered the race unopposed, but write-in Republican candidate Shannon Perkes earned 1.69% of votes during August's primary, just over the 1% threshold to advance to November's general election. Lekanoff earned 16,002 votes (75.75%) and will maintain her seat. 
Perkes, a political newcomer, received 5,086 votes (24.08%), according to preliminary results. Support for her campaign was significantly higher than during August's primary, when she ran as a write-in and received 615 votes out of the 36,487 cast then, and she touts her ties to rural Washington. 
"I believe that it is time that the Legislature goes to work for the whole state, not just the urban areas and special interests," she wrote in her candidate statement. "A lifetime of working in and alongside the blue-collar and red-blooded of our community uniquely qualifies me to be the rural voice we need in Olympia." 
Lekanoff has emphasized environmental sustainability and community concerns. She earned more than 90% of the votes in the August primary. 
She joined Ramel at the Hotel Leo on Tuesday night. 
42nd District
In the 42nd district, incumbent Alicia Rule, who ran against newcomer Tawsha Dykstra Thompson, leads in a bid to keep her seat in the state Legislature, per early election results. 
In the days leading up to the election, Rule, who earned 24,095 votes (52.13%), said she was "excited" and "looking forward to what happens next." 
"We are by no means through, but I'm optimistic," Rule told supporters at the Hotel Leo on Tuesday night. "This has nothing to do with me and everything to do with the people of Whatcom."
Rule brought her three sons, clad in matching suits and blue ties, to the event. 
"I want to thank everyone for their support, and I'm anxious to get back to work," she said. 
Thompson, a former Bellingham police officer, ran on a platform of crime prevention across the district, earning 22,080 votes (47.77%). 
"I ran a hard race," she said Tuesday night, adding she is looking forward to returning to normal life. "In the morning, I'll get up, drive a school bus, probably go to the gym and won't think about doorbelling and campaigning."
Thompson is staying optimistic about the race and is looking forward to additional ballot counts. 
"Whether they voted for me or not, it's about finding what we are united on versus what divides us," she said.
The district's second seat will go to Democrat Joe Timmons, a Bellingham local and former regional representative for the governor's office. Timmons earned 23,882 votes (51.84%), more than his opponent Dan Johnson, who earned 22,152 votes (48.09%). 
The race was close, and Timmons plans to keep an eye on it. 
"We've got a ways to go and many more ballots to count, but it feels good," Timmons said after the first ballot release. 
Johnson, a staunch conservative, made headlines earlier this year after sharing antisemitic content on social media. Johnson apologized for his post, which compared Nazi Germany's treatment of Jews to vaccine requirements in the U.S. during the COVID-19 pandemic. 
Johnson and Thompson joined 42nd District Senate candidate Simon Sefzik in Lynden Tuesday night. 
Much of the 40th and 42nd districts lean conservative, but Timmons is looking forward to representing all district residents in the future. 
"One thing I love about Whatcom is it's a place where people can still work across the aisle," he said. "That's something our county and our country needs right now. We have a lot more in common than divides us." 
Timmons thanked his wife, Heather, for her support throughout the campaign. 
The campaign saw candidates neck-in-neck, with Timmons earning 28.9% of the vote in August's primary, and Johnson earning 27.9%. The difference came down to just 500 votes. 
Johnson, Smith and Perkes did not return requests for comment Tuesday evening. 
Nolan Baker contributed to the reporting of this story.