Elections
Children's levy too close to call, EMS levy poised to pass
48% of voters approve kids levy, 64% approve EMS levy
November 8, 2022 at 8:38 p.m.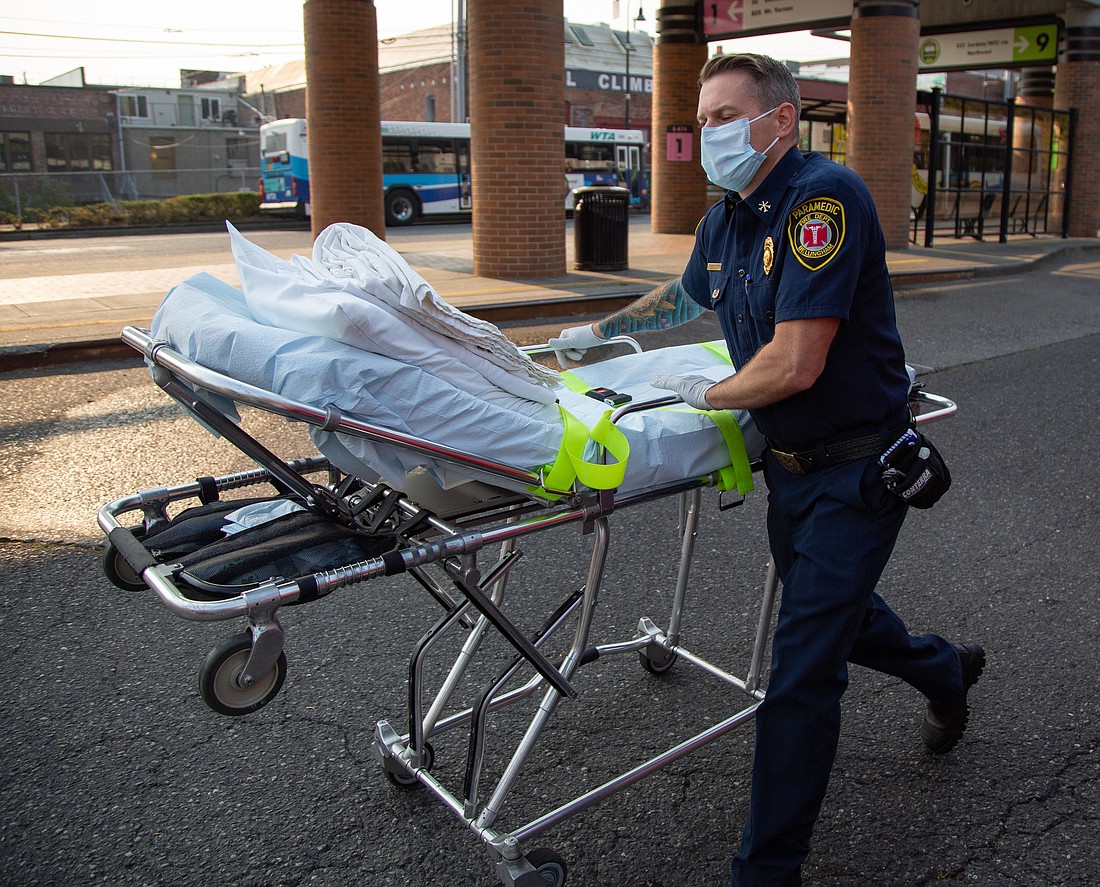 ---
---
As preliminary results trickle in, Whatcom County's Children's Initiative property tax levy is too close to call, while the EMS tax levy renewal seems poised to pass. Together, the levies proposed raising property taxes in Whatcom County by 48.5 cents per $1,000 of assessed property value. 
Currently, 48% of Whatcom voters have voted yes for the Children's Initiative (Proposition 5), and 64% of voters have approved the Emergency Medical Services levy (Proposition 6). To pass, levies like these need a simple majority, or 50% plus one vote.
The Children's Initiative levy would fund increased child care for Whatcom County parents and increased access to support and resources for vulnerable children or children experiencing homelessness. The goal is to help young kids be more ready for kindergarten, according to the Whatcom County voters' pamphlet.  
The initiative raised more than $215,000 during the election campaign, according to the Public Disclosure Commission. The levy would increase property taxes by 19 cents per $1,000 of property value for 10 years, raising $8.2 million annually for childhood programs.  
"We're hopeful that when all the votes are counted that the healthy children fund will be enacted," said Ray Deck III, founder of Skookum Kids and community proponent of the levy. "If, when all the votes are counted, the healthy child's fund is not put into place, that just means that we have a little more work to do to design a solution that the whole community can get behind and move forward." 
The EMS levy will raise property taxes by 29.5 cents per $1,000 of property value for six years, funding additional paramedic units, expanded dispatch services, paramedic training programs and other EMS in Whatcom County, according to the levy's website. 
An EMS levy with the same property tax rate was passed in 2016 and ends this year, but as property values have gone up, the tax rate for the old EMS levy went down. This levy will be almost a 50% increase for property owners. 
The levy will continue to fund important expansions for medical response in Whatcom County, said Hunter Elliot, one of the levy planning partners. In 2021, county EMS received more than 50% of its annual revenue from property taxes, according to the EMS annual report. 
"I'm glad that the levy renewal was supported by the voters in our community," Elliot said Tuesday. "I think it was just an acknowledgment by the community that they want to maintain that same level of service that holistically we provide throughout the county." 
Laurie Williams, a local resident who has spoken out against the EMS levy, is discouraged that this levy seems likely to pass. 
"Anything that's going to be handed out to the property owner, unfortunately, I think is going to float downhill to renters," Williams said. "We as property owners need to ... make sure that they're accountable for the money and what they say they're going to do."  
This story will be updated as more results become available.
A previous version of this story incorrectly stated that the children's levy would raise $82,000 annually for childhood programs. The levy would raise $8.2 million annually. The story was updated to reflect this change at 8:38 a.m. on Nov 9. The Cascadia Daily News Regrets the error.