Indigenous Affairs
Funding in place for longhouse-style building on campus
Space, support will be offered to Indigenous students
November 3, 2022 at 5:05 a.m.
|
Updated November 4, 2022 at 2:36 p.m.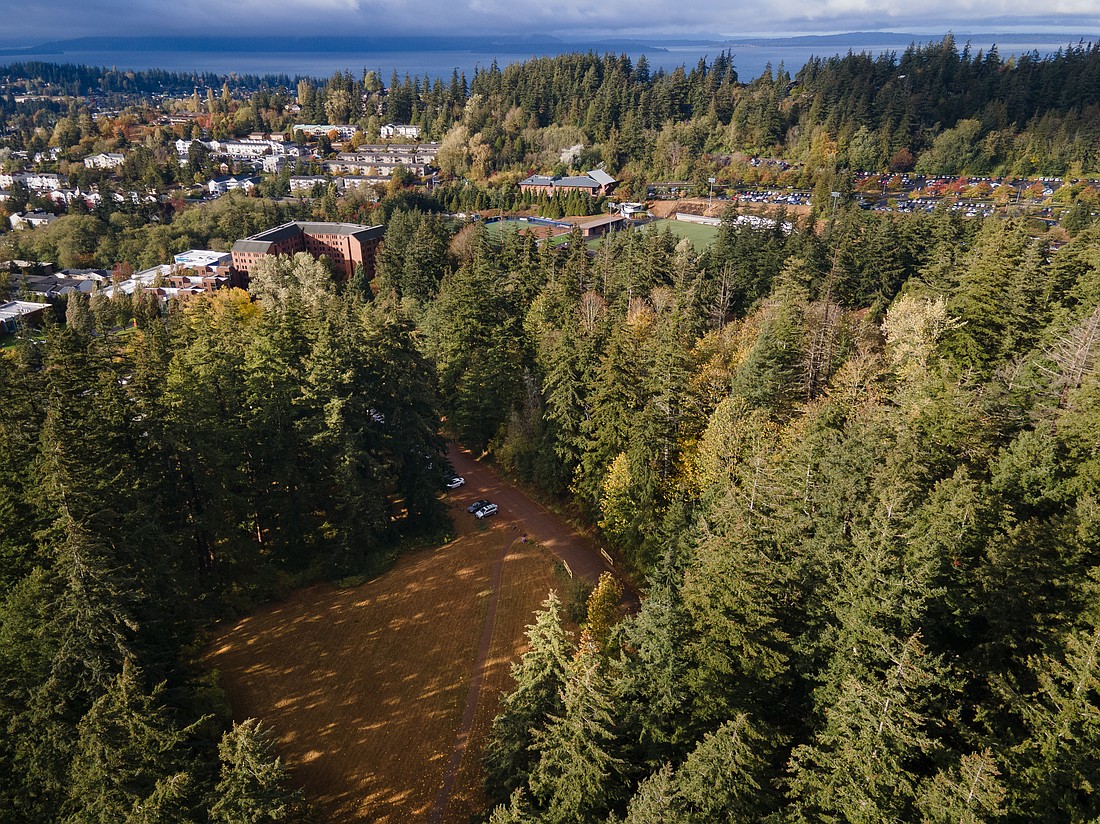 ---
---
Indigenous students at Western Washington University will soon have a place to gather, receive support and bring in community members. After years of discussion and planning, funding is in place and plans are underway to build the House of Healing, a longhouse-style building on Western's campus.  
Indigenous students come from tightly woven communities, and that sense of belonging is often lost when they come to a big institution, Western Tribal Liaison Laural Ballew said.  
"We're hoping having this longhouse-style structure will give them that unique sense of place, and a place to gather for studying, for learning and sharing," she said. 
The building — which is not an exact replica of a longhouse, but rather in the style of a longhouse — will be constructed at the south end of Sehome Hill Arboretum. A timeline for construction has not been confirmed and the starting date is a moving target, Ballew said in an email.  
Western requested $4.9 million from the state for the House of Healing longhouse project and was awarded $4.5 million. Ballew said raising the remaining funds was due to "the generous support of organizations and tribes." The Jamestown, Muckleshoot, Swinomish, Stillaguamish, Nooksack and other tribes, along with the support of the Mt. Baker Foundation, WECU and Whatcom County, committed the remaining $500,000. Several more tribes are also considering contributing to the project. 
Ballew said talk of a longhouse-style building at Western has been discussed for decades. In the 2015–16 school year, a formal letter was given to Western Government Relations requesting the construction of a Coast Salish longhouse, as well as four other requests to "be prioritized in WWU's current strategic plan to address and provide solutions to the current and historical issues that American Indian students face on WWU's campus," the letter said. 
Before the letter, Western's Native American Student Union (NASU) had lost about half of its members to "push out" caused by a lack of support for Indigenous students, said Kyles Gemmell, Western alum and former member of NASU.  
"It wasn't uncommon. I had left midway through my third year," said Gemmell, who returned to Western two years later, in September 2014.
The three remaining members of NASU were left to put on the annual spring pow-wow with the help of faculty, but Gemmell knew NASU had a more pressing mission.
 "Instead of focusing our efforts on the pow-wow," Gemmell said, "[we asked] what do we need to do to help retention?" 
NASU's first request was to hire a tribal liaison, and in 2019, Ballew was hired. 
"Once her position was created, it really pushed the longhouse forward, too, because she was like, 'No, this is happening and this is what we're doing,'" Gemmell said.  
After Ballew took the job, she and Gemmel met at an Indigenous studies conference.  
Gemmel told Ballew, "Oh, I helped write the letter that made that position." From her bag, Ballew pulled out a piece of paper: the letter Gemmell and NASU wrote.  
"I carry this letter everywhere until this becomes a real thing," Ballew recalls telling Gemmell.  
Many higher education institutions along the Interstate 5 corridor have built longhouse-style buildings, including The Evergreen State College and the University of Washington. Western is the last to create a tribal liaison position dedicated to supporting Indigenous students.  
NASU's letter made other changes. Students at Western who apply for scholarships for Indigenous students must verify their tribal enrollment. The university pays for the annual spring pow-wow, and government-to-government training is required between Western and local tribal governments.   
While the House of Healing was a student-led initiative, it won't only be for Indigenous students to enjoy.  
"It's going to be open to the Western community and the surrounding community, especially to tribes," Ballew said. The building will house NASU meetings and speakers, classes and other clubs in its collection of offices, classrooms and a gathering space. 
There will also be an indoor and outdoor kitchen, an asset to the many students interested in food sovereignty, Ballew said. The Outback Farm at the south end of Western's campus, along with this kitchen, will allow students to grow and prepare their own food. 
"That's what we're all about: Sharing our knowledge and our space and making it all welcoming," Ballew said. 
This story was updated to include the names of other contributing organizations at 2:36 p.m. on Nov. 4.