WTD?
What's the Deal With: The statue outside Wilson Library?
Nature of statue baffles passersby no longer
November 2, 2022 at 5:45 a.m.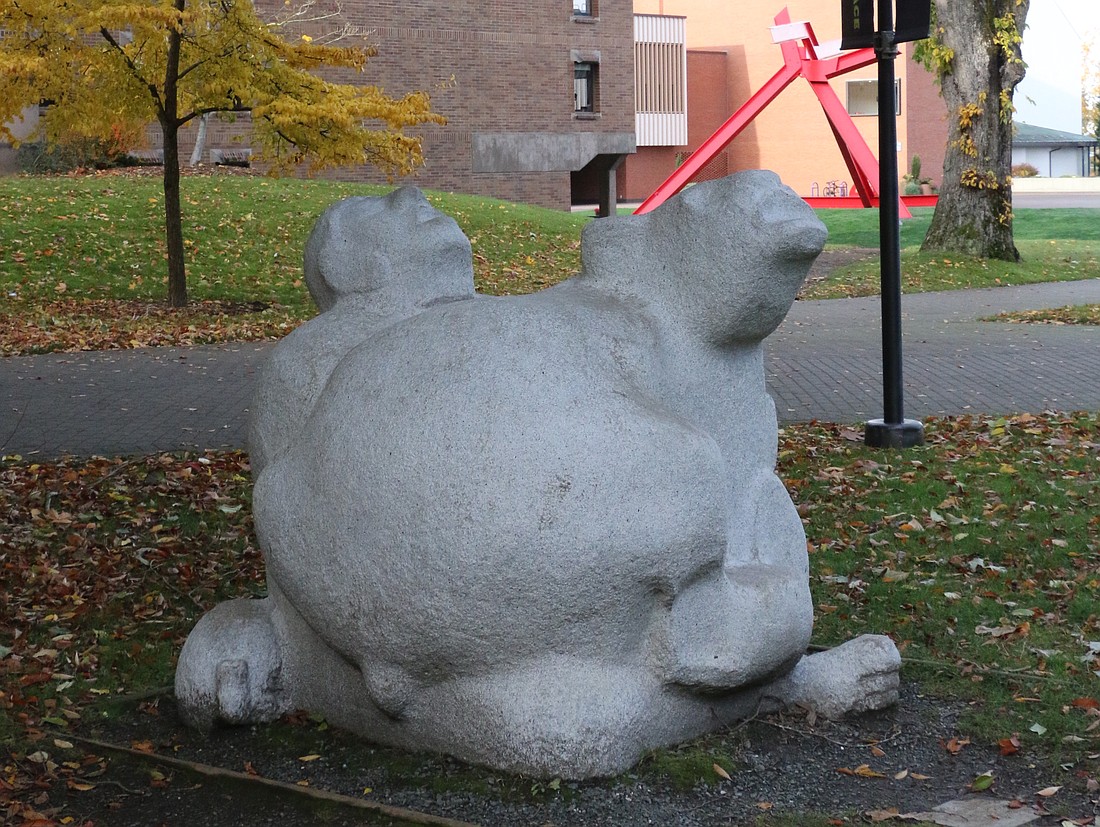 ---
---
Outside Wilson Library on Western Washington University's campus sits a smooth granite statue of a man and a beast. The beast is hard to identify, but the title, "The Man Who Used to Hunt Cougars for Bounty," tells us it's a cougar.  
The cougar sits on the man's lap, both of their heads tossed back with closed eyes and open mouths. The strange position of these two beings, who are often enemies, leaves one curious as to their relationship.
The sculpture was carved on-site in 1972 by artist Richard Beyer.
Beyer's artist statement, found in the book "Sculpture in Place: A Campus As Site," by Sarah Clark-Langager, explains the inspiration for the piece. Beyer tells the story of a man who used to live on Sehome Hill, hunting cougars for money until his vigorous lifestyle and love of whiskey forced him to retire. In his old age and drunken state, the man had a "ghostly re-meeting" and reconciliation with a cougar. Beyer said he found the story in a book called "Far Corners." 
"He has the cougar on his lap, they both are drunk, there is a whiskey jug down in the corner of the statue and they are singing 'America.' That is a true story!" Beyer said in his artist statement.  
In her description of the piece, Clark-Langager said, "Just as he is interested in the full range of human behavior, he most often uses animal symbols or humans in relation to animals."  
WTD runs on Wednesdays. Have a suggestion for a "What's the Deal With?" inquiry? Email us at newstips@cascadiadaily.com.