The A-List
A&E calendar: Opera, standup, flamenco and art
A curated list of happenings in Whatcom and Skagit counties
November 2, 2022 at 5:15 a.m.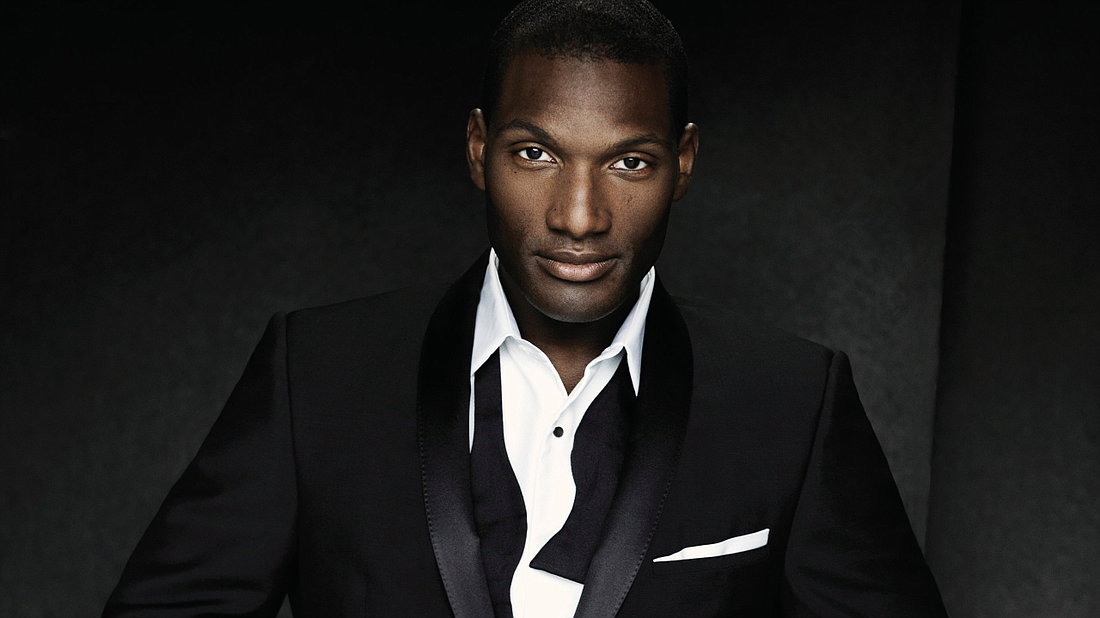 ---
---
Thursday, Nov. 3
Stunt Dog Experience
7 p.m., Mount Baker Theatre, 104 N. Commercial St.
This four-legged cast will delight audiences of all ages with tricks, big air stunts, comedy and dancing. The dogs are trained by Chris Perondi, who rescued the canines from shelters across the country. Tickets are $8.50–$16.50. Info: mountbakertheatre.com. 
'Pollyanna'
7 p.m., Judson Auditorium, 516 Main St., Lynden
Lynden High School Performing Arts presents this tale of one of the greatest optimists of all time at 7 p.m. Thursday through Saturday, and 3 p.m. Sunday. Tickets will be $5–$10 at the door. Info: lhsdramapublicity@gmail.com. 
'Little Women'
7:30 p.m., Anacortes Community Theatre, 918 M Ave.
Follow the adventures of sisters Jo, Meg, Beth and Amy March as they experience growing up in Civil War America when this timeless story takes the stage at 7:30 p.m. Thursday through Saturday, and 2 p.m. Sunday. Shows take place through Nov. 20. Tickets are $25. Info: acttheatre.com. 
The Rocky Horror Show
7:30 p.m., Lincoln Theatre, Mount Vernon
The Theater Arts Guild closes out its stage version of this camp classic at 7:30 p.m. Thursday and Friday at the historic theater at 712 S. First St. The cast features talent from Skagit Valley, Seattle and Bellingham. Tickets are $16–$24. Info: lincolntheatre.org. 
Menace on the Mic
8:30 p.m., Menace Brewing, 2529 Meridian St.
Signups for this standup comedy show start at 8:15 p.m. Sets for the 90-minute show are five minutes long. The venue is ADA-accessible. The events take place every other Thursday. Info: facebook.com/menaceonthemic. 
Friday, Nov. 4
Uncommon Threads
10 a.m. to 7 p.m., Nordic Lodge, Coupeville
Today and from 10 a.m. to 3 p.m. Saturday, more than 45 Whidbey Weavers Guild fiber artists will be displaying their handcrafted wearables, fashion accessories and home decor at this 17th annual event at 63 Jacob Road. Entry is free. Info: whidbeyweaversguild.org. 
First Friday Artwalk
6–8 p.m., downtown Anacortes
During this monthly event, view works by artists Charlene Hall and Luuk Honey at ONE Real Estate; pieces from talented regional artists at MoonWater Arts; mixed-media and holiday gift items by Terry MacDonald at The Majestic Inn; Lanny Bergner's painted copper mesh at Scott Milo (with more art in the studios above the gallery); and photographs featuring the Anacortes Community Forest Lands at Trinity Skate. Entry is free. Info: anacortesart.com. 
'Puffs'
7 p.m., Mount Baker High School, 4936 Deming Road
New York playwright Matt Cox's "Puffs: Or Seven Increasingly Eventful Years at a Certain School of Magic and Magic" can be seen at 7 p.m. Friday and Saturday, and again Nov. 10–13. Synopsis: For seven years, a certain boy wizard went to a certain wizard school and conquered evil. This, however, is not his story. This is the story of the Puffs ... who just happened to be there, too. Tickets are $5–$7. Info: mtbaker.wednet.edu. 
'Otello'
7:30 p.m., McIntyre Hall, Mount Vernon
Head to the Skagit Valley College campus to see Pacific Northwest Opera present Verdi's adaptation of a Shakespearean tragedy at 7:30 p.m. Friday and 1:30 p.m. Sunday. The opera is sung in Italian with English supertitles. Tickets are $25–$75. Additional performances take place Nov. 11–13. Info: mcintyrehall.org. 
The Price is Right Live!
8 p.m., Mount Baker Theatre, 104 N. Commercial St.
This interactive stage show gives eligible individuals the chance to hear their names called and "come on down" to win. Tickets are $17.50–$150. Ticket purchase will not increase your chances of being selected to play. Info: mountbakertheatre.com. 
Saturday, Nov. 5
Kids Giant Garage Sale
9 a.m. to noon, Burlington Community Center, 1011 Greenleaf Ave.
Let your kids host their own sale and take home the cash at this annual event. Kid vendors can reserve a booth for $20; entry to attend the sale is free. Info: burlington-chamber.com. 
Yule Boutique
9 a.m. to 3 p.m., Trinity Lutheran Church, 2408 Cornwall Ave.
The Assistance League will host this popular event at the church's Grace Center. A 15-foot-long table will be loaded with cookies, candies and cakes; shoppers will also find soup mixes, holiday decorations, handcrafted gifts and more. Entry is free. Info: assistanceleague.org/bellingham. 
Dockside Market
10 a.m. to 2 p.m., Squalicum Harbor, Gate 5
Local fisherfolk will be selling their fresh and frozen wares at this twice-monthly market. Visit the dock early to find the best selection of seafood options. Details and participating vendors and products are posted 24 hours ahead of sale days. Info: bellinghamseafeast.com. 
Fill Your Pantry
10 a.m. to 2 p.m., Depot Market Square, 1100 Railroad Ave.
While perusing the plentiful vendors from throughout Whatcom and Skagit counties at the Bellingham Farmers Market, today's "Fill Your Pantry" event encourages customers to buy larger quantities of storage crops such as beets, carrots, onions, winter squash and apples. Info: bellinghamfarmers.org. 
Scandinavian Fair
10 a.m. to 4 p.m., Fox Hall, 3985 Bennett Drive
The Daughters of Norway present their 22nd annual fair after a pandemic hiatus as a way to celebrate their Scandinavian heritage. Visitors can purchase baked goods and Nordic gifts and crafts. Entry is $2 (free for youth under 12 years old). Info: daughtersofnorway.com. 
Market Street Jass Band
2–5 p.m., VFW Hall, 625 State St.
This Seattle-based band will join the Bellingham Traditional Jazz Society to play hot New Orleans-style jazz, Dixieland, 1920s songbook and gutbucket second-line blues. All ages are welcome to listen in and dance throughout the afternoon. Entry is $6–$12. Info: bellinghamjazz.com. 
'Rock by Rock'
3 p.m., Burlington Public Library, 820 E. Washington Ave.
Washington State Book Award winner and local author Jennifer Bradbury will be on hand to read and speak about her award-winning picture book, "Rock by Rock: The Fantastical Garden of New Chand," at this one-hour event. Entry is free. Info: burlington-chamber.com. 
Seeds for the Future
6 p.m., Maple Hall, La Conner
Attend Skagit County Historical Museum's fall fundraiser and help the museum "seed their future" at this event. Dan Berentson and Don McMoran will talk about the history of seeds in Skagit County, and there will also be live music, appetizers and a raffle. Tickets are $20 and must be purchased in advance. Info: skagitcounty.net/museum. 
Sunday, Nov. 6
Depot Comedy Club
8 p.m., Aslan Depot, 1322 N. State St.
This monthly regional comedy show will feature local performer Jes Anderson, Tacoma's Narin Vann, and headliner Scott Losse, a standup comedian from Seattle who performs through the Pacific Northwest and beyond. Tickets are $20. Info: aslanbrewing.com. 
Monday, Nov. 7
Rayn: Flamenco for a New World
7 p.m., FireHouse Arts & Events Center, 1314 Harris Ave.
Seattle-based flamenco dancer Savannah Fuentes and singer and multi-instrumentalist Diego Amador Jr. return to Bellingham. Fuentes has designed new costumes, set new choreography and had a new dance floor constructed for this tour. Tickets are $12–$40. Info: firehouseperformingarts.com. 
Comedy Saloon
9 p.m., Horseshoe Cafe, 113 E. Holly St.
Head to one of the oldest cafe and cocktail lounges in Washington state when this event hits the Ranch Room stage. The free show has happy hour prices, featured standup comedians and a fast-paced open mic round. The gigs take place the first and third Monday each month. Info: horseshoecafe.com. 
Wednesday, Nov. 9
Talisk
7 p.m., Mount Baker Theatre, 104 N. Commercial St.
As part of the MBT's Lookout Sessions lineup, listen to this Scottish band bring its groundbreaking, genre-bending sounds to the intimate Walton Theatre. Tickets to see the trio are $35.50. Info: mountbakertheatre.com. 
Before heading out to attend in-person happenings, check with individual venues to make sure the event is still taking place as scheduled.
The A-List appears weekly on Wednesdays. To submit an event for consideration, email calendar@cascadiadaily.com.