Visual Art
The Land in Our Hands: Art, nature coincide at Whatcom Land Trust fundraiser
Event held June 4 at Boundary Bay beer garden
May 27, 2022 at 5:15 a.m.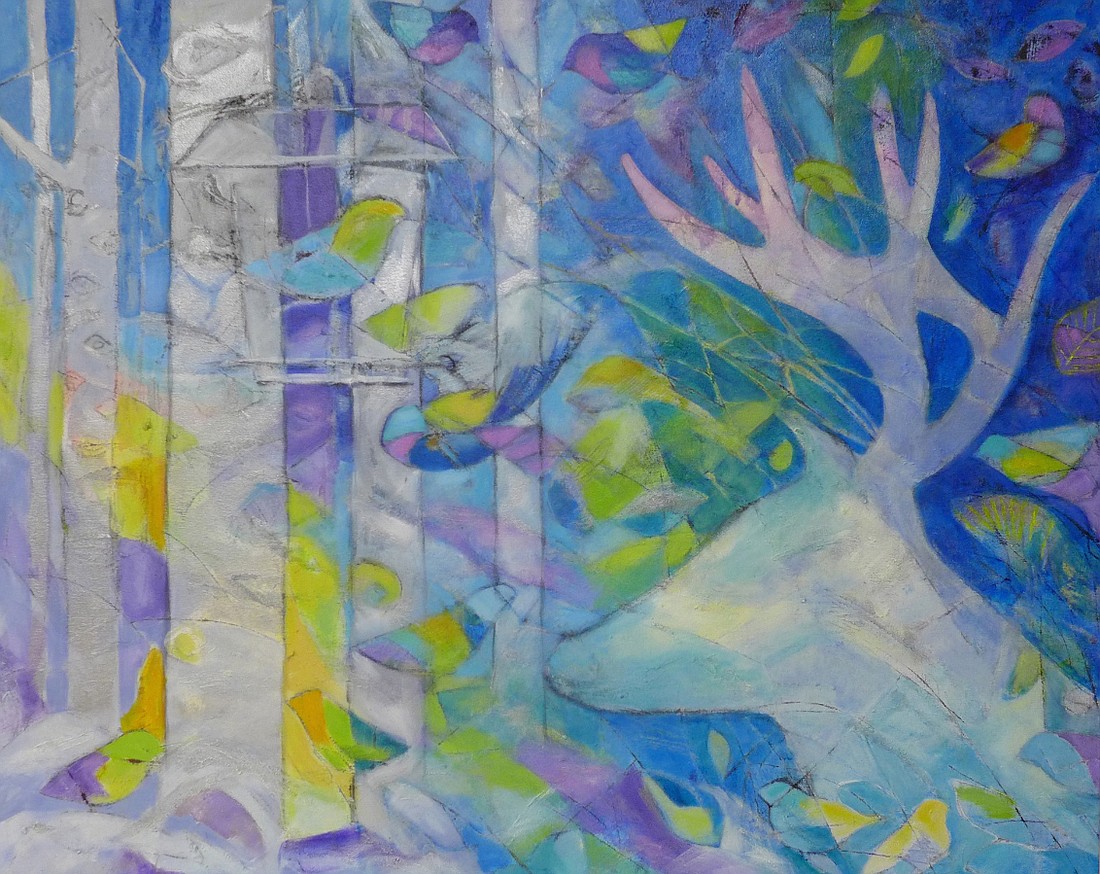 ---
---
Barbara Matilsky has long believed nature and art are symbiotic.
During her 30-year career as a museum curator — including a long stint at the Whatcom Museum — she put together thought-provoking exhibits such as "Fragile Ecologies: Contemporary Artists' Interpretations and Solutions," "Vanishing Ice: Alpine and Polar Landscapes in Art, 1775–2002," and "Endangered Species: Artists on the Front Line of Biodiversity."
Although she's no longer curating large-scale exhibits, Matilsky is still invested in helping people make connections between art and topics such as climate change and how it affects the environment. As a board member at Whatcom Land Trust (WLT), she recently put together a selection of 16 artworks for the WLT's annual spring fundraiser, "The Land in Our Hands."
The event culminates with a Saturday, June 4 benefit with speakers, live music and food and drink at Boundary Bay Brewery's beer garden. Before then, people can stop by the WLT offices at 412 N. Commercial St. to peruse the paintings and photographs of Pacific Northwest landscapes, as well as unusual sculptures created with natural materials.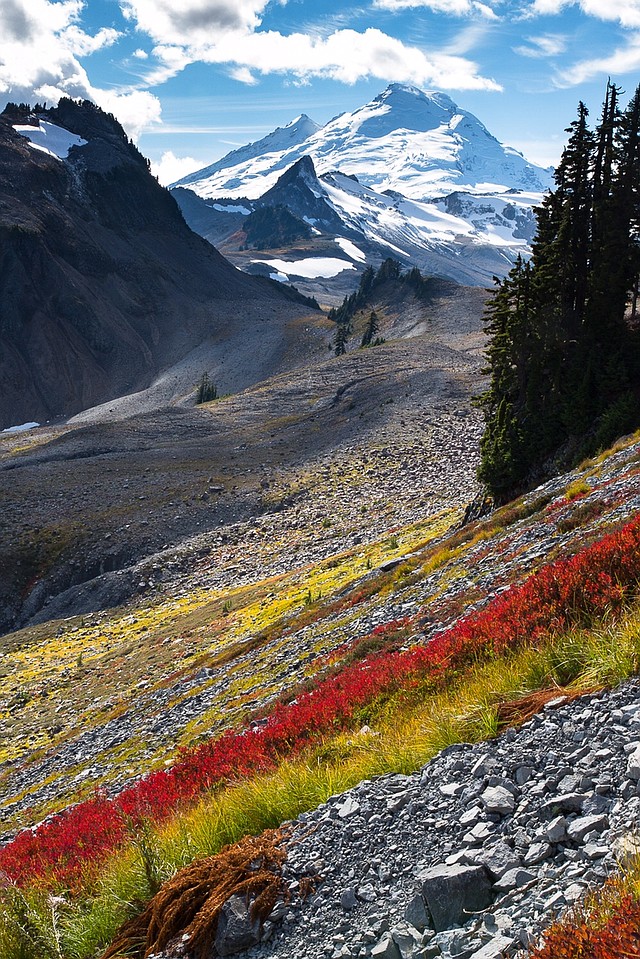 Matilsky said she looked for artworks that were as beautiful and diverse as the natural environment and made sure to choose works that complemented each other.
"I love how each artwork offers a unique approach and interpretation of nature," Matilsky said. "There are representational and more abstracted works that express a variety of perspectives on our relationship with the environment. I am also excited by the wide range of materials used by the artists, including multi-colored earth pigments, tree branches, beeswax and more."
The art — along with experiences such as a solar boat tour, two nights at a cabin at Mt. Baker and expert advice on installing a pollinator garden — will be part of an online auction taking place from May 28–June 5. Those who want to see the art in person before making their bids can show up at the WLT offices for COVID-conscious viewings from 11 a.m. to 2 p.m., May 31 and June 1; 4–6:30 p.m., June 2; and 6–9 p.m., June 3 during Downtown Bellingham's First Friday Art Walk.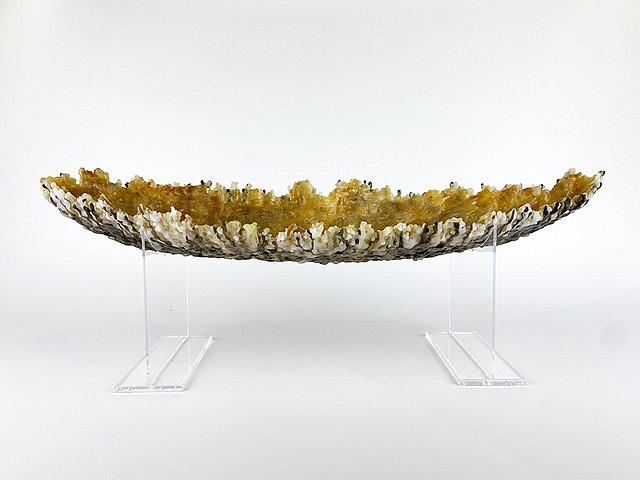 Although the exhibit is smaller than shows Matilsky curated for Whatcom Museum, she said one of the main differences in the way she approached the pieces in the WLT assemblage was related to the nature of the space.
"The Whatcom Land Trust is housed in a lovely old cottage with intimate spaces and large windows providing natural light," Matilsky said. "By contrast, the Whatcom Museum's ultra-modern soaring galleries, illuminated by artificial light, provided opportunities for exhibiting large-scale pieces. The WLT office is perfect for showcasing artworks that can live in somebody's home."
Those dropping by to see the exhibit or attending the June 4 event are encouraged to find out more about what the WLT has been doing in the two-plus years since the nonprofit last hosted an in-person fundraiser.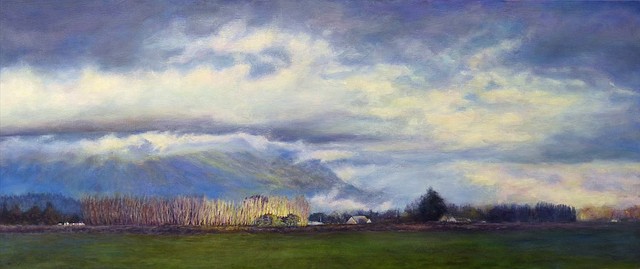 During the pandemic, the nonprofit that is committed to preserving and protecting wildlife habitat, scenic, agricultural and open-space lands in Whatcom County for future generations has been busy. More than 1,500 acres of land and 4 miles of shoreline have been protected during that time frame, and upcoming projects are coming to fruition — including those at the Post Point Heron Colony, Stewart Mountain and more.
As a Whatcom Land Trust board member, Matilsky wants people to know the money raised during "The Land in Our Hands" will go to good use. By purchasing and securing interest in land that preserves forests and wildlife habitat, as well as scenic and agricultural spaces, the WLT has protected close to 25,000 acres since its inception 37 years ago (often with the help of community partnerships).
"As climate change continues to threaten the resiliency of our ecosystems, it is more important than ever to set aside large tracts of forest with intact watersheds to maintain a healthy Whatcom County," Matilsky said. "Fifteen parks and preserves, including the Stimpson Family Nature Reserve and Squires Lake Park, came into being thanks to the Whatcom Land Trust."
"The Land in Our Hands" benefit takes place from 4–7 p.m., Saturday, June 4 at Boundary Bay Brewery, 1107 Railroad Ave. Tickets are $100 and include a dinner entree and two beverages. Space is limited, so advance purchase is required. Bid on artworks and other items from May 28–June 5. Info: whatcomlandtrust.org.