Food
Produce power: Local farmers markets celebrate the bounty of the season
Whatcom and Skagit counties offer farm-grown food and more
May 19, 2022 at 5:10 a.m.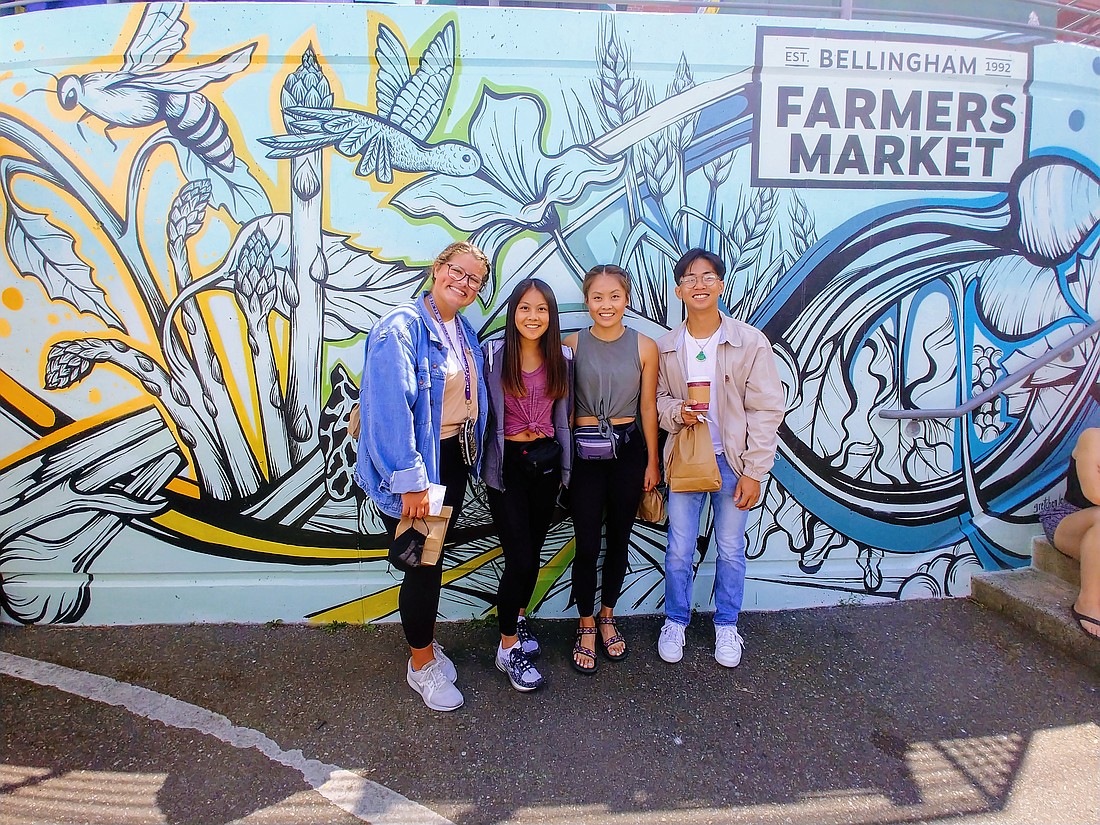 ---
---
The rain was falling steadily at Riverwalk Park Saturday, May 14, but the speakers at the opening of the Mount Vernon Farmers Market eschewed umbrellas in favor of rain jackets as they welcomed a new season.
After Mayor Jill Boudreau took a turn at the mic to express her appreciation for the vendors who return each spring to 509 Main St. to share their bounty and the community that supports them, she blasted an air horn and, presto, the market was back in action. From 9 a.m. to 2 p.m. every Saturday through Oct. 8, the scenic locale along the Skagit River will be the place to find fresh produce, baked goods, honey, coffee and tea, flowers, arts and crafts, plants and more.
While Saturdays are a popular day for farmers markets in Whatcom and Skagit counties — more on that shortly — the outdoor marketplaces extend beyond that particular day of the week. For example, the Sedro-Woolley Farmers Market opened Wednesday, May 18, at Hammer Heritage Square, at the intersection of Ferry and Metcalf streets. From 1 p.m. to 4 p.m. every week through Oct. 12, residents and visitors can procure fresh, local food and products at the midweek gathering.
In Lynden, the Thirsty Badger Farmers Market also takes place on Wednesdays from 4 p.m. to 8 p.m. in front of the Thirsty Badger, 1501 E. Badger Rd. Throughout the spring and summer, locals will be selling produce, flowers and crafts. Food trucks will also be on site, and patrons are welcome to stick around after they shop to enjoy a cold beverage at the community beer garden.
Wednesdays at the Waterfront is another hump-day offering, taking place from June 1 through Sept. 14. Kicking off from 4 p.m. to 7 p.m. at Waypoint Park, 300 W. Laurel St. Opening-day events will include live music and a designated kids booth where youth can learn about gardening, participate in activities and earn $3 in "kid coins," which can then be spent on fresh produce. After procuring your wares, drop by Kulshan's Trackside Beer Garden. From 5-9 p.m. on June 1, $1 from every beer sold will support the Bellingham Farmers Market.
A couple of days later, Ferndale Farmers Market will host its own opening day festivities from 2 p.m. to 6 p.m. Friday, June 3 in the parking lot next to the Ferndale Grocery Outlet, 1750 LaBounty Dr. Running weekly through Oct. 7, youth vendors are welcome to join their more mature counterparts and vend for free on the second Friday of each month.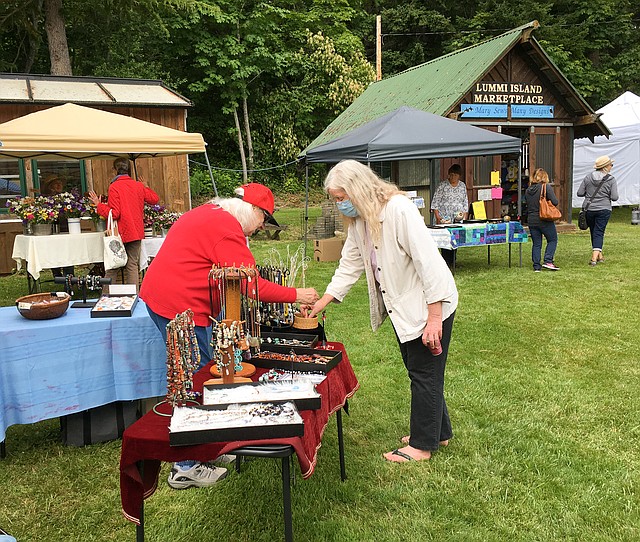 Circling back around to Saturdays, a number of options are available for weekend visitation. The Anacortes Farmers Market has already begun and continues from 9 a.m. to 2 p.m. weekly at the city's Depot Arts Center, 611 R Ave. Selling everything from produce to eggs, mushrooms, dairy, baked goods, sweet treats, bouquets, preserves, crafts and more, the popular market continues through Oct. 29.
No local market list would be complete without mention of the Bellingham Farmers Market. The 30th annual event, taking place from 10 a.m. to 2 p.m. every Saturday through Dec. 17 at the Depot Market Square, 1100 Railroad Ave., is always the first market to open in the area and the last one to close. With more than 80 vendors from throughout Whatcom and Skagit counties participating each week, it provides a vital connection to the agricultural and artistic facets of our community. Rain or shine, it's the place to go to secure your weekend bounty.
On Memorial Day Weekend, take a short ferry ride aboard the Whatcom Chief for opening-day festivities of the Lummi Island Saturday Market. From 10 a.m. to 3 p.m., Saturday and Sunday, May 28 and 39, the action will happen in the field next to the Islander Grocery Store, 2106 S. Nugent Rd. In addition to sourcing fare from Goods Produce, Full Bloom Farm and other vendors, the gathering will also feature island creatives who are participating in the weekend's Lummi Island Artists Studio Tour. The event will continue Saturdays through Labor Day Weekend.
Saturday, May 28, will also see the opening of the 37th annual Concrete Saturday Market from 10 a.m. to 2 p.m. at the Concrete Community Center, 45821 Railroad Ave. Shop for one-of-a-kind creations as well as fresh fruit, vegetables, eggs, baked goods, honey, meats and cheeses. Additionally, organizers coordinate with local charities to offer a venue for bake sales, food drives and entertainment to help these organizations and support the economy.
Saturday, June 4, will feature the opening of three other Whatcom County-based markets. The Lynden Farmers Market can be visited from 10 a.m. to 2 p.m. at the corner of 4th and Grover streets (across from the Lynden Library), coinciding with the Lynden Farmers Day Parade. That's also opening day for the Nugent's Corner Market from 9 a.m. to 3 p.m. at the Deming Quick Stop, 4985 Mt. Baker Highway, and the Kendall Market from 10 a.m. to 2 p.m in front of the North Fork Library, 7506 Kendall Rd. Both are part of a collaboration between Twin Sisters Market and City Sprouts Farm, and will continue through October.
Sunday, June 5, will see the opening of the Birchwood Farmers Market from 9 a.m. to 2 p.m. in a new locale in front of Northwest Pawn, 1703 Birchwood Ave. As part of the aforementioned collaboration, each of the three markets offers a wide variety of seasonal fruits, vegetables and herbs grown in Whatcom County, farm-fresh eggs, locally-grown chicken and lamb, curated products such as Raven Breads, Beeworks Honey, Small Acres Kimchi and more.
Other Sunday markets include the Skagit Valley Farmers Market, open from 10 a.m. to 2 p.m. Sundays from May 29 through Oct. 2 at the Vinery near Christianson's Nursery in Mount Vernon; a Sunday Market happening from 11 a.m. to 4 p.m. weekly through Oct. 9 in Sedro-Woolley at Eagle Haven Winery, 8243 Sims Rd.; and an Alger Sunday Market taking place from 11 a.m. to 4 p.m., Sundays from July 10 to Sept. 11 at the Alger Community Hall, 17835 Parkview Ln.
While this may seem like an overwhelming number of markets to keep track of, rest assured that it's better to have too many to choose from rather than none at all.