Mountain Biking
Whatcom World Cup opening night sees more than 200 racers
The local mountain bike race series began its 14 race season
May 17, 2022 at 5:00 a.m.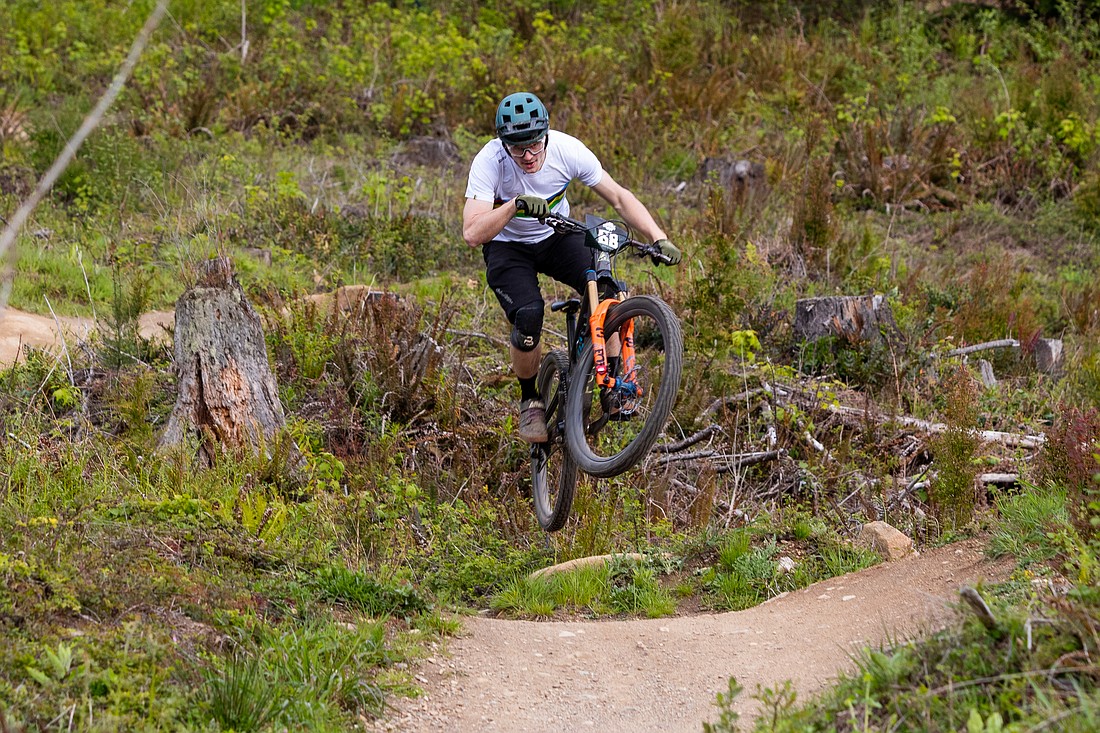 ---
---
The Whatcom World Cup race series kicked off last Wednesday night on Galbraith Mountain, run by the Whatcom Mountain Bike Coalition (WMBC). Participants bobbed, weaved and jumped their way through the course while being heckled by the sound of cowbells, screams and airhorns from spectators and fellow competitors alike.  
The low-cost race series brings out all different kinds of local participants, from professional top-level racers to families and children. Some of the racers take it more seriously, trying to break their previous records or pit against one another in some friendly rivalry, while others are in it for some lighthearted community fun, dressing in costumes, tutus and other out-of-place outfits for a mountain bike race. 
"I came to socialize, for the community, to hang out and also just to kind of see how I rank up against my friends," first-time participant Mike Veazie said.  
Race night began on the SST trail with youth racers at 5 p.m. Everyone else started at 5:30 p.m. Participants went down one at a time, usually 30 seconds apart. Electronic chips were provided by Pacific Multisport to track and update race times live. 
"This is our biggest turnout yet," said Eric Brown, executive director of the WMBC.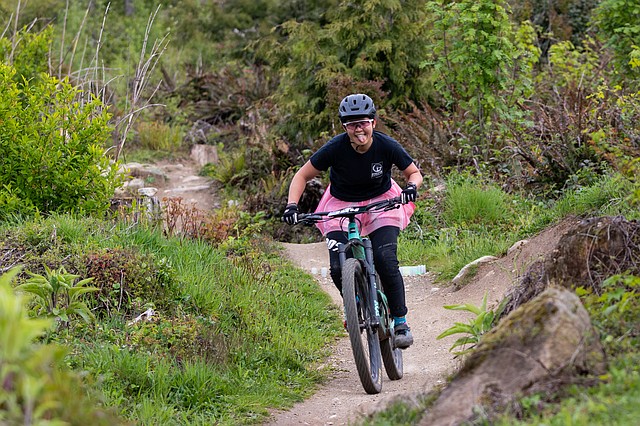 Brown said the 200-plus people at Wednesday's race night was a huge turnout and he hopes to keep it at that level for future races. Over the course of last season, the races averaged 148 participants over 12 races. This season, the WMBC has 14 races scheduled.  
While most of the participants are veterans of the race series, numerous participants on the opening night said this was the first Whatcom World Cup event they had been to. 
Brown said he enjoys connecting with all the riders and seeing how stoked they are to be there. Brown usually participates in the WMBC races but spent most of the night helping new riders prepare to go down the track by giving them tips and advice. 
"Just in the short time that I'd been racing, a lot of the women that I see competing are usually older and have a lot of experience," said Kalcia Briscoe, a 21-year-old participant in Wednesday's race. She donned a minidress racecar costume on top of her riding gear.  
Briscoe said she was excited to see an abundance of women her age on opening night. More than 60 women participated Wednesday.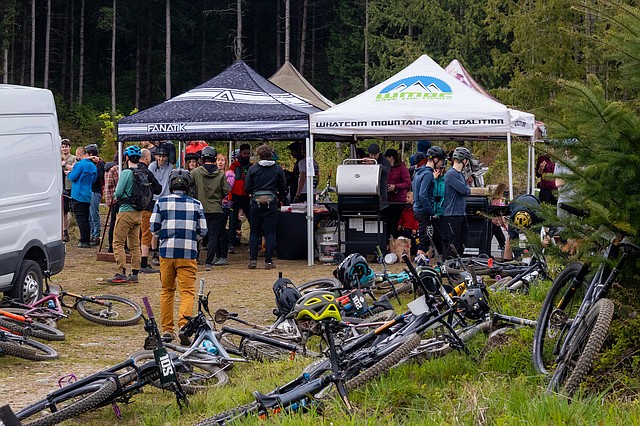 "One of the things about the WMBC is that they really prioritize community and developing programs or redistributing different funding or putting whatever donations they have towards supporting the future of mountain biking in Bellingham," Briscoe said. "It's just nice to know that I'm going somewhere where I get to do the same thing as other folks that are really passionate about the sport and want to maintain its future, but also, the organization that's behind it has those same exact values and it's reflected through their actions, whether that's at these events or in the projects that they have lined up." 
Weekly races are typically sponsored by two local businesses per race who provide food and beverages for spectators and participants. The opening night was sponsored by Fanatik Bike Company and Kulshan Brewing Company. 
The next Whatcom World Cup race will be Wednesday, May 18 on Galbraith Mountain at the Pump Track and Eagle Scout trails. 
Whatcom World Cup times and rankings can be viewed at pacificmultisports.com 
For more information or to volunteer go to wmbcmtb.org