Film
False Negative: An Evening with John Waters
Pink Flamingos and beyond
May 13, 2022 at 5:45 a.m.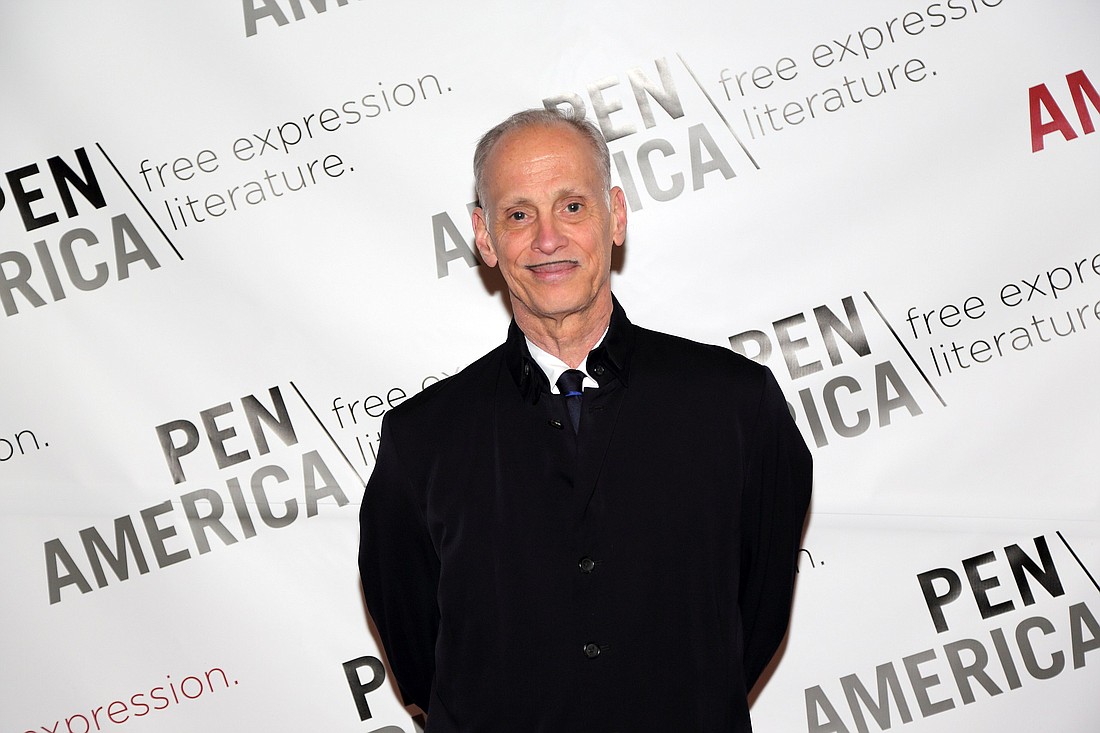 ---
---
Sure, you could wait until the Criterion Collection re-releases John Waters' 1972 cult classic film "Pink Flamingos" on Blu-Ray in late June to find out more about why it's difficult to discuss the movie without using words and phrases such as "disgusting," "filth" and "camp spectacle."
Another option is to secure a ticket to attend "False Negative: An Evening with John Waters" taking place Saturday, May 21 at Western Washington University's Performing Arts Center MainStage. Hold on to your seats, because the one-man show and Q&A with the renowned 76-year-old director will be followed by a screening of "Pink Flamingos."
If you've only ever seen the movie on the small screen or are entirely unaware of what all the filthy fuss is about, the immersive viewing experience at the PAC will quickly bring you up to speed. (It may also traumatize you, but that's to be expected and is part of the adventure.)
The topsy-turvy plot revolves around a notorious criminal named Babs Johnson, played by countercultural drag queen and frequent Waters collaborator Divine (Harris Glenn Milstead). While Babs hides out with her family of degenerates in a trailer park outside Baltimore, a couple of sociopaths (Mink Stole and David Lochary) attempt to challenge her coveted title of being the "Filthiest Person Alive." Trouble ensues.
"Divine resolves to show them and the world the true meaning of the word 'filth,'" Criterion writes in its liner notes celebrating the 50th anniversary of the film's release. "Incest, cannibalism, shrimping and film history's most legendary gross-out ending — Waters and his merry band of Dreamlanders leave no taboo unsmashed in this gleefully subversive ode to outsiderhood, in which camp spectacle and pitch-black satire are wielded in an all-out assault on respectability."
If you've read this far, you might be wondering why the Criterion Collection initially decided to include "Pink Flamingos" in its continuing series of important classic and contemporary films on home video. Known for restoring film transfers, offering commentary tracks and including a bunch of supplemental features for discerning viewers, its series are sought-after and respected. Since the release of its first laserdiscs in 1984, "Citizen Kane" and "King Kong," Criterion has been working with both filmmakers and scholars to make sure each movie is presented as its director would want it to be seen and published in editions meant to deepen the viewer's understanding and appreciation of the art of cinema.
In the Frequently Asked Questions section of its website, Criterion explains that it tries not to be "restrictive or snobby" when it comes to choosing its titles. An auteur classic is just as likely to be chosen as a big-budget Hollywood offering, and the same goes for an indie horror film or — as in the case of "Pink Flamingos" — a camp masterpiece.
If questions arise that aren't answered by Waters at the in-person event on May 21, the director-approved special edition features that will be included in the upcoming Criterion Collection of the movie may appease your curiosity. Included in the Blu-Ray disc will be "Divine Trash," a 1998 documentary by Steve Yeager about Waters and the making of "Pink Flamingos," featuring interviews with both the cast and crew. You'll also find a couple of audio commentaries from Waters; a new conversation between Waters and fellow filmmaker Jim Jarmusch; a Waters-led tour of the film's Baltimore locales; deleted scenes and alternate takes; as well as an appreciation essay by film critic Howard Hampton.
But back to the event on hand. If Waters doesn't bring up his recent debut novel, "Liarmouth: A Feel-Bad Romance," quiz him about it. If he neglects to mention more mainstream movies he directed such as "Hairspray," "Polyester," "Cry Baby" or "Serial Mom," speak up and get the insider intel from the director himself. While you're at it, query him about his photography and sculpture work, ask him how "The Wizard of Oz" influenced his own film work and find out how he feels about censorship (spoiler alert: he'd rather pay fines than go to court).
If time remains, ask Waters about what he's been watching and reading lately. As a known bibliophile and a connoisseur of both modern and classic cinema, you might be surprised at what he has to say.  
"False Negative: An Evening with John Waters" takes place at 7 p.m. Saturday, May 21 at Western Washington University's Performing Arts Center MainStage, 516 High St. This event is open to WWU students, staff and faculty as ticket buyers. Ticket buyers are able to purchase tickets for guests, as well. Tickets are $5 for students, $15 for faculty and staff. Proof of COVID vaccination will be required for entry. Info: tickets.wwu.edu.