Food
New Bellingham bagel shop rolling out Friday
Otherside Bagel Co. turns focus on scratch-made, intentional food
May 12, 2022 at 5:30 a.m.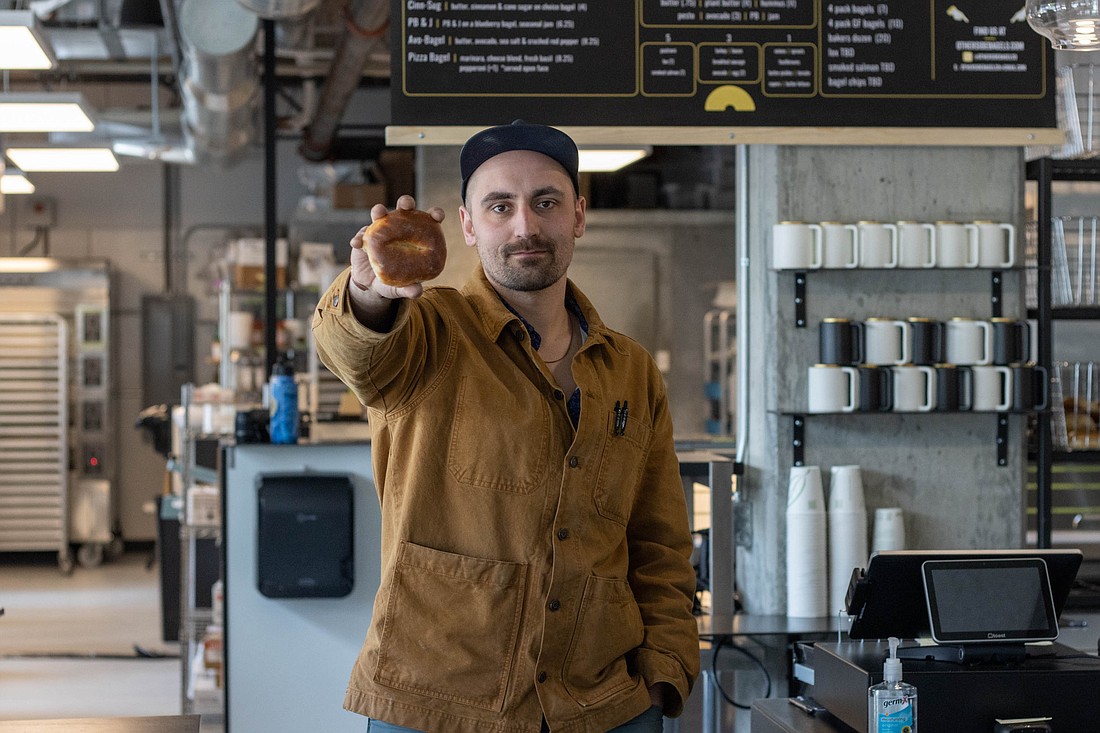 ---
---
Another soon-to-be Bellingham staple is opening its doors Friday, May 13 with a specific intention in mind: getting wrong-side-of-bedders and early birds alike to the "other side" of the morning.  
"We want to be the catalyst that gets people to the other side of the morning. You come in a little bit sleepy or groggy or malnourished. We want to be the energizer push to get you stoked for the day," Otherside Bagel Co. owner Bayly Peterson said. 
Otherside Bagel Co., located in the Stateside apartment complex on State Street, is Bellingham entrepreneurs Peterson and Nate Gray's newest venture. Peterson, 32, opened AB Crepes on Railroad Avenue when he was just a junior at Western Washington University. The popular stop survived and thrived during its infant years in a prime downtown location, quickly becoming a haven for college students with its quirky interior and late-night walk-up window. 
As AB Crepes celebrated its 10th anniversary in April, Peterson was busy brewing up the opening of Otherside. The shop is due to be open seven days a week from 7 a.m. to 9 p.m., slinging out bagels and caffeine to studying students and Bellingham worker bees all day long.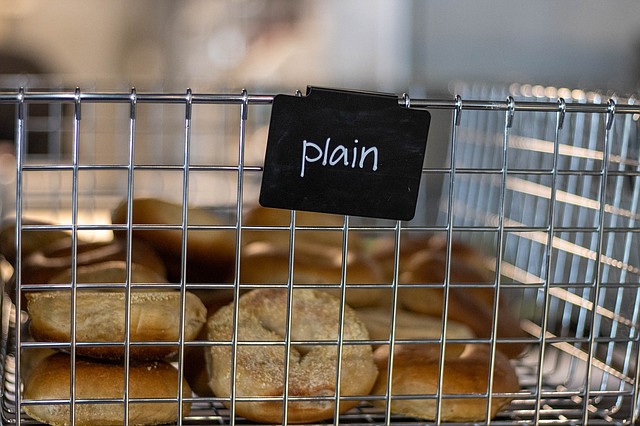 Peterson and Gray, who moved to Bellingham from Philadelphia, saw bagels as a largely untapped market. Peterson commended The Bagelry, located on Railroad Avenue, but the longstanding business is the sole bagel shop in Whatcom County. 
"We love bagels. We think it's a very fun, interactive business, fast-paced," Peterson said. "It really surprised us there was only one bagel shop in the county ... We thought there was room for at least one more." 
Peterson and Gray, 30, were passionate about crafting a scratch-made, sustainably-sourced menu. Aside from the obvious bagels — which are available in everything, poppy, herb and salt, multigrain, pumpernickel, blueberry, plain, jalapeno and cheddar, bialy and, eventually, gluten-free — the menu has an assortment of bagel breakfast sandwiches, sandwich classics, bagel deli sandwiches and takeaway items. Homemade schmears meld complementary flavors such as lemon and dill, honey and walnut and garlic and herb, to name a few. 
Chef Zach Leinan, 25, has been working with Peterson since 2017. He started honing his craft at AB Crepes and decided to go to culinary school while employed at the creperie.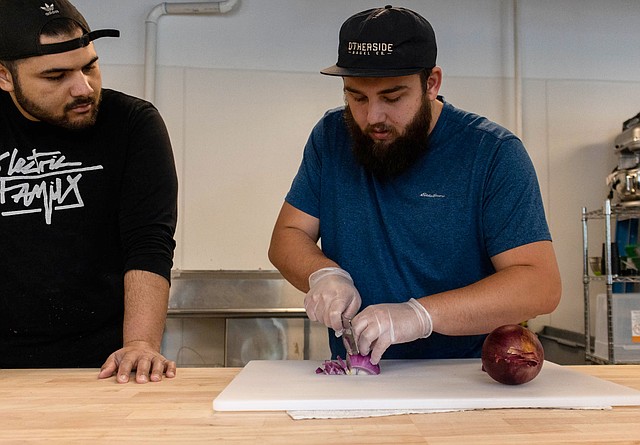 "There's a lot of control over the food that we put out, and it's a really good opportunity for me to make really, really good food and collaborate with [Peterson] on that," Leinan said. "I had liked baking before, but I had kind of stopped doing it. When I went to culinary school, it rekindled that love for baking mostly because I found it a little bit harder, and I'm really driven by a challenge." 
Peterson also hopes to add his own specially-sourced ingredient to the menu if he can take the two weeks off a year to fish for it in Alaska. 
"Lox are a huge part of bagels. Smoked salmon is a huge part of bagels. I think it'd be so neat to go catch all the fish that we use and eventually make it into lox," said Peterson, who has a background in commercial fishing.
While the hand-rolled bagels, with flour sourced from Cairnspring Mills in Skagit County, are the obvious attraction, Otherside Bagel Co. is also excited about its beverage offerings. The shop is serving up Proud Mary, an Australia-based company with a cafe in Portland, Oregon. Unlike the typical light to dark scale of coffee, Proud Mary classifies its coffee from mild to curious to wild. Natural energy drinks, tea, beer and wine will also be served.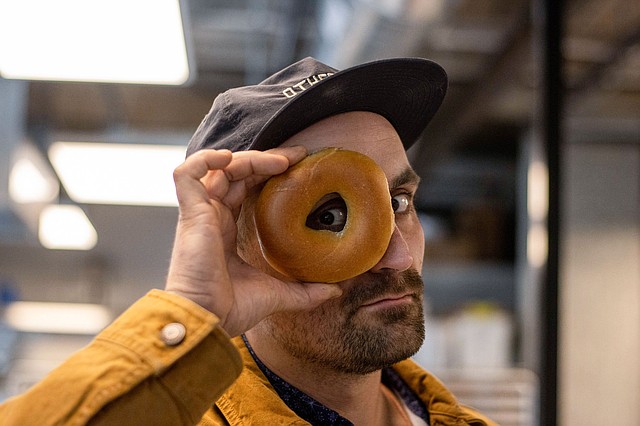 Inside, Otherside Bagel Co. is an inviting and quirky space, with propagated plants on every table and a large peg-board wall displaying various art pieces. Shelving shows off handmade mugs, candles, Otherside merch and more for sale. A roll of butcher paper mounted near the front counter will announce weekly specials curated by Leinan. An open kitchen design connects the customer to the creation. 
It's also important that Otherside immerses itself in the community. Peterson and Gray are already planning for partnerships with local breweries and nonprofits, and scheming up community events, like races — a bagel and beer 5k may be in the future. 
Peterson and Gray wanted to stay true to the spirit of Bellingham. As the city continues to grow and change, so do some of the businesses moving in. But there's nothing pretentious about Otherside Bagel Co., Peterson said. In fact, it's intentional in its imperfection, even down to the food (no two hand-rolled bagels are identical).
"We want to be a little weird. We want to break tradition to a degree," Peterson said. 
Otherside Bagel Co. will be open daily from 7 a.m. to 9 p.m. beginning Friday, May 13. It is located at 929 N. State St. in Bellingham. Info: othersidebagels.com