Food
Skagit eats: Graze your way through the Tulip Festival
March 31, 2022 at 5:00 a.m.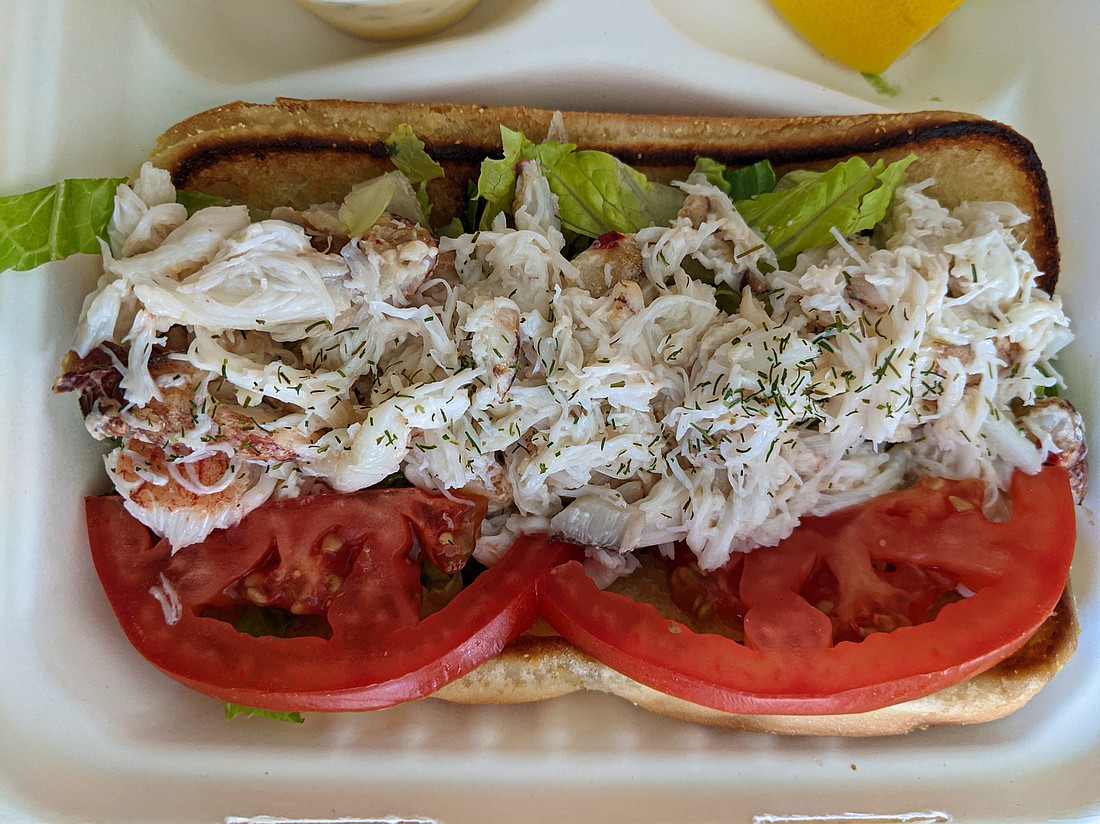 ---
---
Tulip time is here again, and that means the Skagit Valley Tulip Festival is back as well. Last year's festival was relatively quiet, with limited attendance at the fields and gardens, and many restaurants were still closed or at half-capacity. This year promises to be much more festive.
While there are now many more dine-in options in the valley, the Tulip Festival is still a great opportunity to graze your way through the day. Sandwiches, tacos, snacks and ice cream await, as well as plenty of places to pick up picnic fixings for your family outing. Take your food to a park or a beach for a breather, then dive back into the tulips.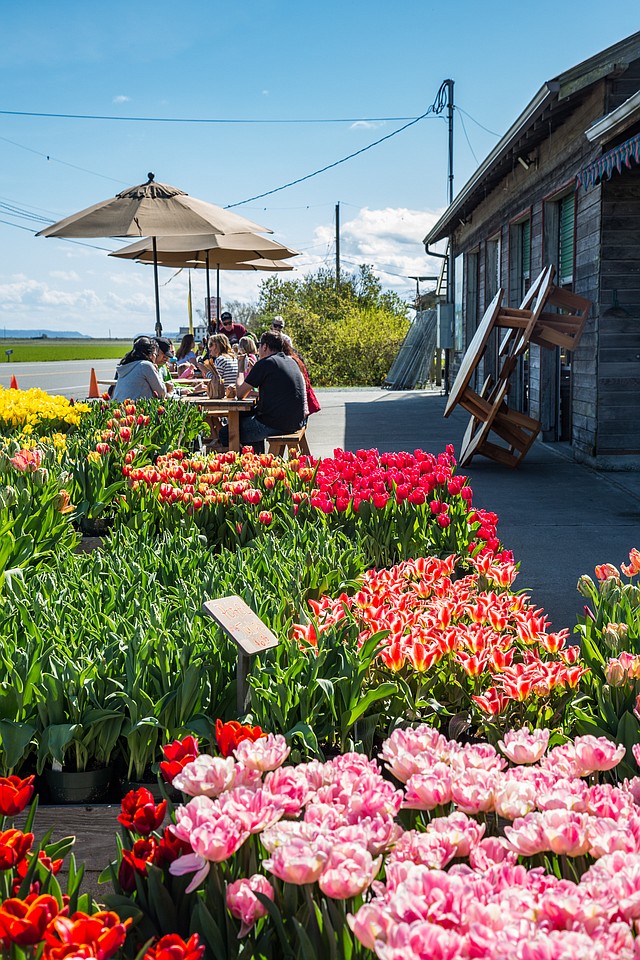 A required stop for many folks coming to the tulip fields is Snow Goose Produce on Fir Island, which opened for the season a few weeks ago. Famous for their enormous ice cream cones (they offer both Lopez Island Creamery and Cascade Glacier ice cream, served on homemade waffle cones), they also have locally procured bread, cheese, produce and wine, as well as snacks such as kettle corn and plenty of locally made cookies. Gather up goodies for a picnic and take them with you or sit at one of the picnic tables at the farm stand.
Another great spot to stock up on picnic goods is Slough Food in Edison, which has had the best deli case in the area for years. Have a sandwich and salad in their slough-side courtyard, or load up with salami and cheese to go. Don't forget to stop at the Breadfarm next door for a baguette and perhaps a bag of mixed cookies, or splurge on a kouign-amann, the most delightful, sweet and buttery baked good anyone could ask for.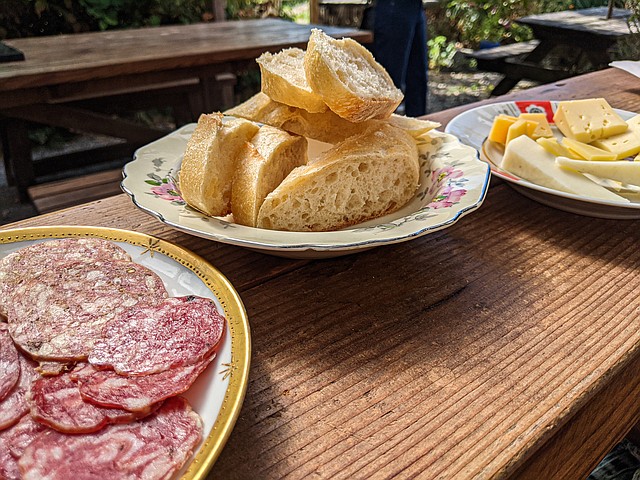 No list of delis would be complete, of course, without mentioning the Skagit Valley Food Co-op in downtown Mount Vernon. They revamped their takeout food section during the pandemic and it now has an even bigger selection of pre-made sandwiches, salads, curries and wraps, in addition to the hot deli case, a large cheese selection and tons of in-house baked goods. They also make their own ice cream and roast their own coffee if you need a pick-me-up while you're there.
There are plenty of good restaurants in La Conner, like Nell Thorn, the La Conner Brewery and The Fork at Skagit Bay, but if you're looking for an easy meal to take with you, Skagit Valley Provisions is a recently opened street food spot in downtown La Conner, offering to-go sandwiches and salads on Fridays and Saturdays. Order and pay online any time, then pick up when you get into town. The menu is small and changeable but may include a spicy turkey sandwich, ribs or a vegan curried vegetable wrap. Sometimes there are even fresh cannolis.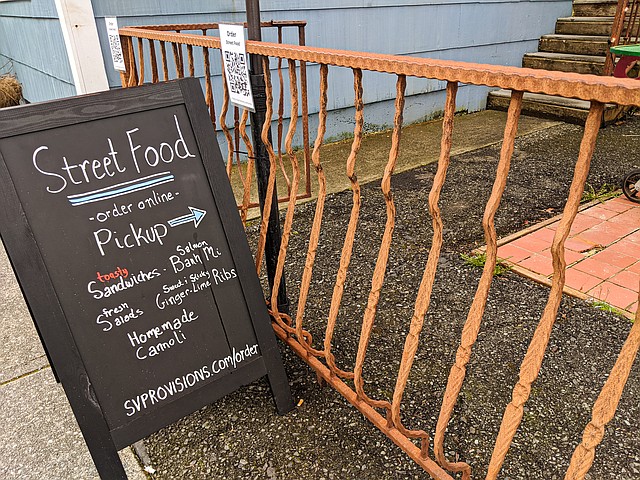 Other great places in the valley to get sandwiches are The Fairhaven in Burlington, Gere-a-Deli in Anacortes, and of course I can never say enough good things about the crab sandwich at Skagit's Own Fish Market on Highway 20. In the sad event that crab is out of season, they also have oyster sandwiches, chowder, fish tacos, ahi tuna poke and shrimp cocktail.
Food trucks can be found here and there around the valley, some permanent, some as occasional pop-ups. Antojos Locos is a taco truck located on Burlington Boulevard, known for their birria tacos, and Wings & Thingz serves (as you might guess) wings with a vast range of sauces, parked just outside the Ace Hardware in Mount Vernon.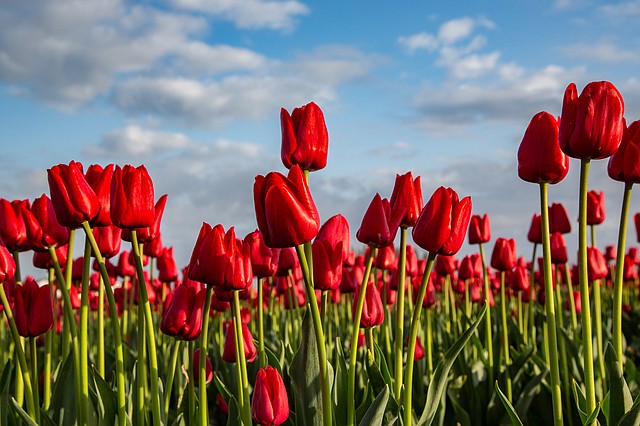 Brando's BBQ has moved around a lot but recently has been opening every other week at AutoZone in Burlington. The Harbin Dumplings food truck offers noodles and dumplings at Cap Sante Marina in Anacortes six days per week, while the Stella Sopra Italian food truck is frequently to be found at Tulip Valley Winery, although occasionally it makes an appearance at one of the many breweries at the Port of Skagit.
And finally, what may be the ultimate pop-up Tulip Festival dining experience is the Kiwanis Salmon Barbecue in Hillcrest Park in Mount Vernon. A fixture for decades now, this volunteer-run fundraiser serves a salmon lunch on Fridays, Saturdays and Sundays through the festival. All proceeds go to Kiwanis programs to benefit children. The park has playgrounds and plenty of room to stretch your legs after you fill up on salmon, potatoes and slaw, ready to get back in your car and head home, or back out to the fields to catch the sunset.