Business
Bellis Fair defaults on $77 million loan
Future unclear for Bellingham's mall
March 25, 2022 at 6:07 p.m.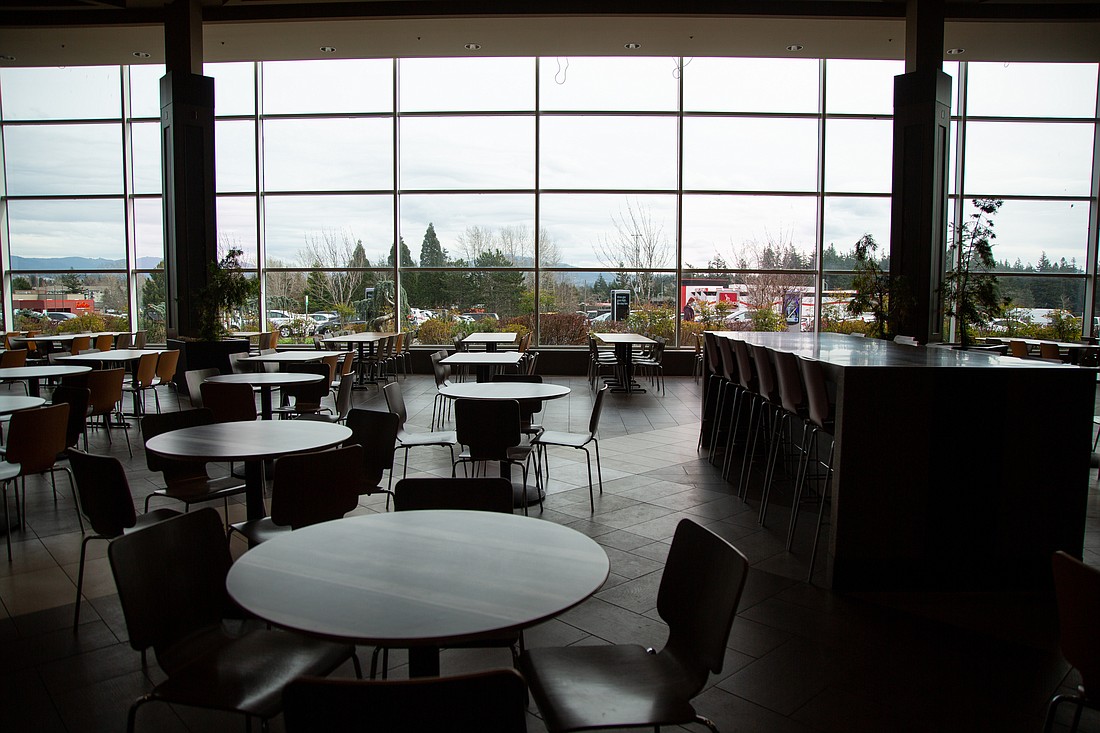 ---
---
Bellis Fair's long-term future is unclear after the mall's owner defaulted on a $77 million loan in February, according to CRED iQ, a commercial real estate data firm. 
All economic signs were favorable for Bellis Fair a decade ago, when the mall's owner at the time took out a $93 million loan. As collateral, the owner put up the mall property, valued at $145 million. 
Ryan Martin, co-owner of Pacific Continental Realty, said in an email that economic conditions at the time amounted to a "perfect storm," in a good way:
The U.S. economy in 2011 was rebounding from the Great Recession and the Canadian dollar was worth more than the U.S. dollar, which lured Canadians across the border to shop in Whatcom County. Bellis Fair was at full occupancy at the time, so its owner was maximizing its rent revenue.
Current owner Brookfield Property Partners acquired Bellis Fair and the loan in 2018 according to The Bellingham Herald, which first reported on the loan default.
The financial outlook for Bellis Fair and malls across the country has deteriorated over the past decade, and Bellingham's mall was especially hard-hit by the COVID-19 pandemic. Financial analysts now say Brookfield could lose the mall.
Steven Jellinek of DBRS Morningstar, an international credit rating agency, noted in an email that Bellis Fair relies heavily on Canadian shoppers.
"That traffic came to a halt when the coronavirus hit, thumping cash flow," Jellinek wrote. "But the mall began flagging well before that."
"Many mall operators are still battling problems that existed before the pandemic, including changing consumer behavior, the rising popularity of online shopping and an overabundance of retail space," Jellinek added. "But delinquent loans on regional malls have become more common since the onset of the pandemic."
Bellis Fair's cash flow peaked at $14.6 million in 2015 but declined to $11.7 million by 2019 and then $9 million in the pandemic year of 2020. Currently, 22% of the mall's space is vacant, Martin said, if you factor out the three big stores that own their spaces and don't pay rent: Target, JCPenney and Kohl's. 
With relatively low occupancy in recent years, Bellis Fair saw its revenues decline to a point where they could barely cover the loan payments, much less other expenses.
"The borrower not only failed to pay the loan off at maturity but isn't making any more monthly payments," Jellinek said. Brookfield did not immediately respond to requests for comment.
For now, Jellinek said, Brookfield will continue to operate the mall and nothing will change from a shopper's point of view. But both he and Martin say it's likely the owner eventually will cut itself loose from Bellis Fair. Even if that happens and the lender takes the property over, Bellis Fair would continue to operate as usual until it was sold.
In the longer term, if Bellis Fair no longer pencils out as a shopping mall, it might follow the recent trend of mall properties converting into mixed-use centers that include residential units. The property might be ripe for such a major transformation. Martin said the bare land is probably worth more than the mall that sits on it, given how poorly it has been performing.
"There are a lot of areas on the 70-plus acre site where someone could develop apartment buildings," Martin said.