Comedy
Standup Spotlight: The pathway to producing live comedy
March 23, 2022 at 4:45 a.m.
|
Updated March 23, 2022 at 11:00 a.m.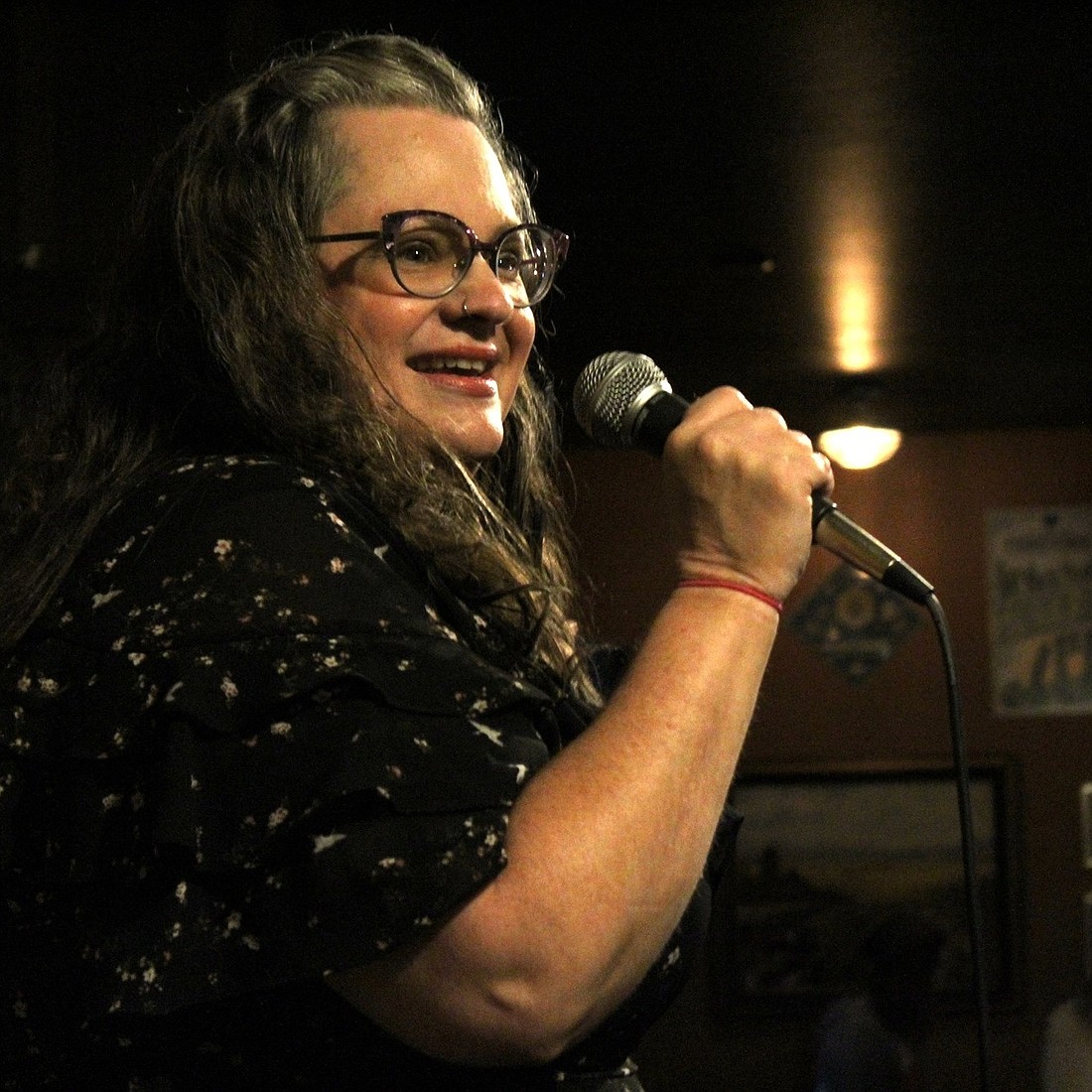 ---
---
In 2017, while pondering whether she should sign up for the "Guffawingham" comedy open mic held at the former Green Frog Acoustic Tavern on State Street, Nikki Kilpatrick received words of wisdom from standup stalwart Ben Menard, whom she now considers one of her mentors.
"He gave me the best advice when he told me, 'It's an open mic. In Bellingham on a Monday night. No one cares and the stakes couldn't be lower,'" Kilpatrick said. "His slightly cynical, pared-down wisdom hit me the right way. I wrote 3 minutes of material and the next week I signed up on the list and went for it."
Kilpatrick was no stranger to the microphone when she presented her inaugural standup set. She said she's always been a karaoke fan and has previously been involved in radio broadcasting. But something felt different when she added comedy into the mix. During her first foray onstage, she got a few laughs — and subsequently got hooked.
What followed was a deep dive into the medium. Kilpatrick immersed herself in the standup scene, and before long, figured out how to let laughs land, handle the occasional heckler, charm the audience, cultivate her voice and transform her point of view into jokes. Approximately six months later, she started scoring paid bookings in Bellingham. Soon thereafter, she was making money for making people laugh as far away as Whidbey Island, Seattle and British Columbia.
Kilpatrick said she knew early on that producing shows was also something that interested her. She helped out on other local productions to gain insight, and in 2019 debuted her first show, The Afterglow Comedy Hour. The event takes place on the last Friday of every month at Bellingham's Stemma Brewing Co., with Kilpatrick hosting and curated comics sharing the stage.
"This has been an awesome partnership and the Afterglow has become one of the most popular comedy shows in town," Kilpatrick said. "I have to say being welcomed into the Bellingham comedy community right away was the biggest motivation that helped me stick around and keep getting onstage. I've always had a lot of positive support from my peers and I've tried not to take that for granted."
Although Kilpatrick acknowledges that she's been welcomed into the comedic fold, she said she wishes more women were represented on standup stages across Whatcom County. The local pool of comedians is already small, she said. Throw in the diminished interest in getting onstage during COVID, and it's been difficult to make sure the standup scene isn't just a boys' club.
When asked if she thinks people expect more, or less, from female comedians, Kilpatrick said she thinks both less and more is expected of women in comedy.
"That sounds impossible, but it's true," she said. "There's that old trope of 'women aren't funny' that just needs to die off but definitely exists in standup and we have to disprove it constantly. After all these years, women comedians still have to work harder to prove themselves."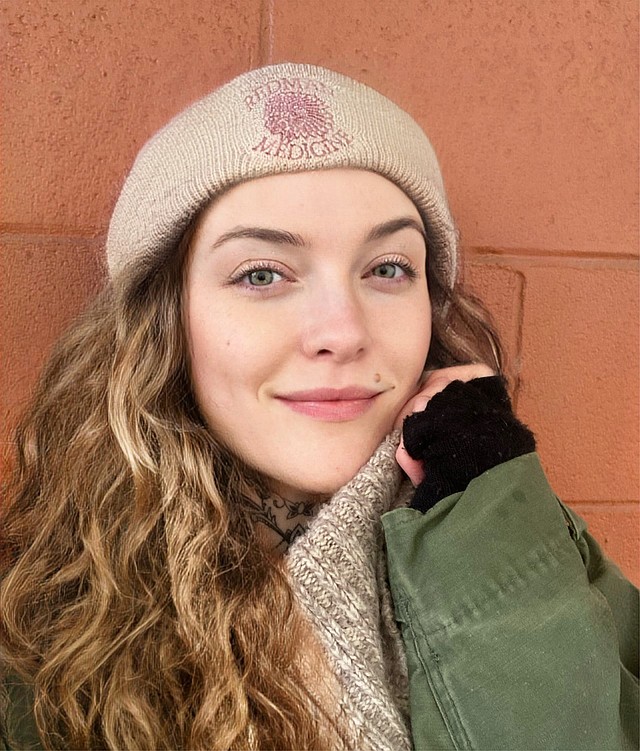 Kilpatrick's own efforts have paid off. In addition to The Afterglow Comedy Hour, she also hosts and produces Beach Cat Comedy Open Mic on the first and third Wednesday of every month at Beach Cat Brewing in Birch Bay, and beginning April 18 will be helming a Comedy Saloon at the historic Horseshoe Cafe's Ranch Room on the first and third Monday of each month. At the latter event, a featured comedian will perform a 20-minute set at the top of the show, followed by 5-minute sets from eight comedians.
Cecilee Romano, another local performer and producer, said her introduction to performing standup came in 2011 via the Upfront Theatre when Romano's improv teacher, Morgan Grobe, offered her a coveted spot in the Upfront's monthly comedy show (which has since been discontinued). Her first gig was to a sold-out crowd.
More than a decade later, Romano is an ensemble member at the Upfront Theatre, hosts local comedy events — including last week's first standup show at the new all-ages venue, The Blue Room — and co-owns Bellingham Entertainment, the production company she started with her husband, Nathan, to produce, record and edit live comedy shows.
They have some interesting projects on the horizon, she said, including working with a few local actors and writers to produce comedy sketches, and partnering with Lydia Place to provide live entertainment for its virtual Hearts to Housing event on Friday, March 25.
Like Kilpatrick, Romano said other people involved in the local comedy community have been supportive of her expanding her skill set.
"My experience as a demi-female person producing, performing and hosting shows over the last 10 years has been overwhelmingly positive," she said. "I have never felt disrespected or undervalued due to someone else's perception of my gender. I've been welcomed by everyone into every performance space, and felt safe expressing my art form."
Kilpatrick noted that producing shows requires clear, direct communication, and she prefers not to leave anything up to assumption. If people are stepping up to a mic for the first time, for example, she wants them to know she has zero tolerance for them "punching down" on marginalized humans.
"I also hope," she said, "that any marginalized people that want to either try standup themselves or just watch the show will see this stated expectation and know it's a safe, inclusive place to enjoy comedy."
For those who might be hoping to follow Kilpatrick's path and take "the stakes couldn't be lower, so just go for it" route to attempting standup comedy, she believes you should also have fun while you do it.
"My advice is simple," Romano said when asked what she'd tell people who are trying to gather up the courage to spend time at the microphone attempting to make people laugh. "Ask yourself why you are eager to try standup. If you are going after the admiration and approval of others, you will need incredibly thick skin and guts of steel. If you're in it for the art form and self-expression, then no one's negative perceptions or ignorance stands a chance of slowing you down."
For more details about upcoming standup comedy shows in Whatcom County, go to facebook.com/BellinghamComedy 
The Week in Comedy
Thursday, March 24
Local Laughs Comedy Open Mic
9 p.m., The Local Public House, 1427 Railroad Ave.
Longtime local comedian Joel O'Connor hosts this free bi-monthly show. Show up and sign up for 5-minute slots. All topics are allowed, but no racism, homophobia, sexism, transphobia, ableism or rape jokes, please. Info: thelocalpublichouse.com 
Friday, March 25
Virtual Hearts for Housing
7 p.m. on Zoom
Comedic dynamos Melly Kazel and Jaci Terjeson will share their talents for a great cause at this online event. The show will help raise funds for Lydia Place, which helps children and families experiencing homelessness access to safe, stable and secure housing, mental health counselors, and parenting support services. Info: lydiaplace.org 
The Afterglow Comedy Hour
9 p.m., Stemma Brewing Co., 2039 Main St.
Hosted by Nikki Kilpatrick, the monthly offering will include featured performer Kyle Kordsmeier, joined by comics Bobby Higley, Dan Hurwitz, Tara Weidner and Ben Menard. Tickets are $10 per person and reservations are recommended. Info: stemmabrewing.com 
Sunday, March 27
Comedy Night: Jenny Zigrino
7 p.m., Culture Cafe, 210 E. Chestnut St.
Zigrino made her late-night standup debut on Conan O'Brien's show — and was asked back a couple of times. She's charmed audiences across the land; created, wrote and starred in the Comedy Central Digital series "Bad Ass Bitches of History;" and was in the 2021 film "Too Late." General admission is $15; table reservations are required. Info: eventbrite.com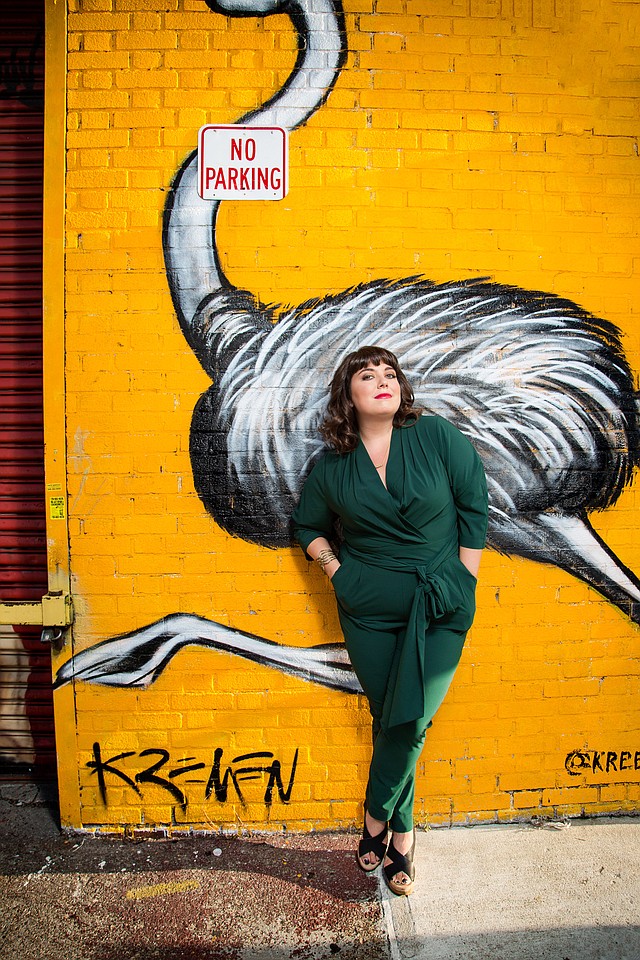 A previous version of this story incorrectly stated the last name of Nikki Kilpatrick. The story was updated to reflect this change on March 23, 2022 at 11:00 a.m. The Cascadia Daily News regrets the error.