Indigenous Affairs
Nooksack Tribe elections see high turnover
Tribe elects first female chairperson in decades
March 23, 2022 at 12:00 p.m.
|
Updated March 24, 2022 at 7:36 a.m.
---
---
The votes are in: RoseMary LaClair will be the new chairperson of the Nooksack Indian Tribe. 
The results from the Tribe's biannual election, held over the past weekend, were finalized late Monday, and show no variation from the unofficial results, made public Sunday morning. Winners of the races were sworn in via Zoom Tuesday.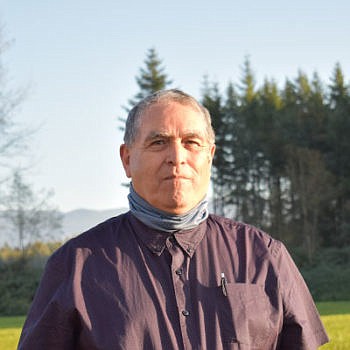 LaClair received just shy of 53% of the vote in a race against incumbent chairman Roswell Cline Sr., who has held the seat since 2018. The decision came down to just 23 votes. 
"Races for Chairman of the Nooksack Indian Tribe are historically close and often result in a change of leadership," the Nooksack Tribal Council said in a statement to the Cascadia Daily. "That's not just at Nooksack, that's true for many Northwest tribes."
LaClair will be the first woman to lead the tribe in over two decades. The last chairwoman — Sherie Johnny — held the position in the early 1990s. 
"I have always looked up to my grannies and my aunties and my older female cousins," she told CDN. "They really are the backbone of our communities, our tribes and our families. For me to step into this role is a huge honor."
LaClair has always been drawn to leadership roles in the community after her mother, grandfather, and great-grandfather served on the Tribal Council before her. In 2005, she testified in front of the Washington Legislature regarding House Bill 1495: requiring tribal history to be taught in schools. 
"Since then, I have felt that it was a drive for me, and is something that I've been so passionate about," she said. "I have always felt that leadership was something I wanted to do and be, and I wanted to be a leader for my community."
LaClair earned a Bachelor of Arts degree in Tribal Governance and Business Management at the Northwest Indian College, and plans to lead the Tribe in a "progressive" direction, she wrote in her candidate statement. 
Her priorities, she says, are economic growth, land development and space for tribal cemeteries, in addition to protecting the Tribe's sovereignty.  
"We celebrate the election of RoseMary and look forward to continuing the work for Nooksack," the Tribal Council said. 
Cline served a single, four-year term as chairman, and the tribe says he prioritized water health and his community. 
"We are proud of the work that Ross Cline Sr. has done for Nooksack," the Council said. "His strong words on the range of issues he spoke on — from having water in the river for salmon, to keeping the Nooksack Tribe strong — reflect the will of the council and the Nooksack people. He spoke on our behalf. … We are grateful for his leadership and his service to our people."
Of the four races, only one incumbent managed to hold on to his seat. Frank Levya, the Tribe's candidate for secretary, held his seat with 77.04% of the vote. 
Two council seats were up for election this year, and both seats turned over to newcomers. 
Roman Gabriel Swanaset-Simmonds won against Jesse F. Madera, Jr., with 58% of the vote for council seat A, and Victoria Joe won against incumbent Agripina "Lona" Johnson with 54.6% of the vote. 
Supporters of the Nooksack 306, a group of over 300 individuals who were formally disenrolled from the Tribe several years ago, hoped this election cycle represented a shift in mindset, though tribal members say it doesn't necessarily represent a "changing of the seas."
"We are our own governing body, and we are the decision makers," LaClair said. "It's quite the tough topic, but we need to definitely protect what is meant for Nooksack tribal members and follow our constitution, our bylaws and ordinances that have been set forth for us from our previous councils and leaders."
Today is only the beginning, though, LaClair says. 
"Today is day one for me," she said with a laugh. "It was really exciting. I was fortunate enough to have my parents and husband and my godmother and my auntie and uncle and some of my first cousins able to join me [during the swearing-in ceremony]. We got dressed up and wanted to celebrate."
A previous version of this story incorrectly stated that Jesse F. Madera was the incumbent for council seat A, who was actually Bob Solomon. The story was updated to reflect this change on March 24, 2022, at 7:36 a.m. The Cascadia Daily News regrets the error.