The A-List
A&E Calendar: Rebellious art, Cats and Cascade Country
March 23, 2022 at 5:10 a.m.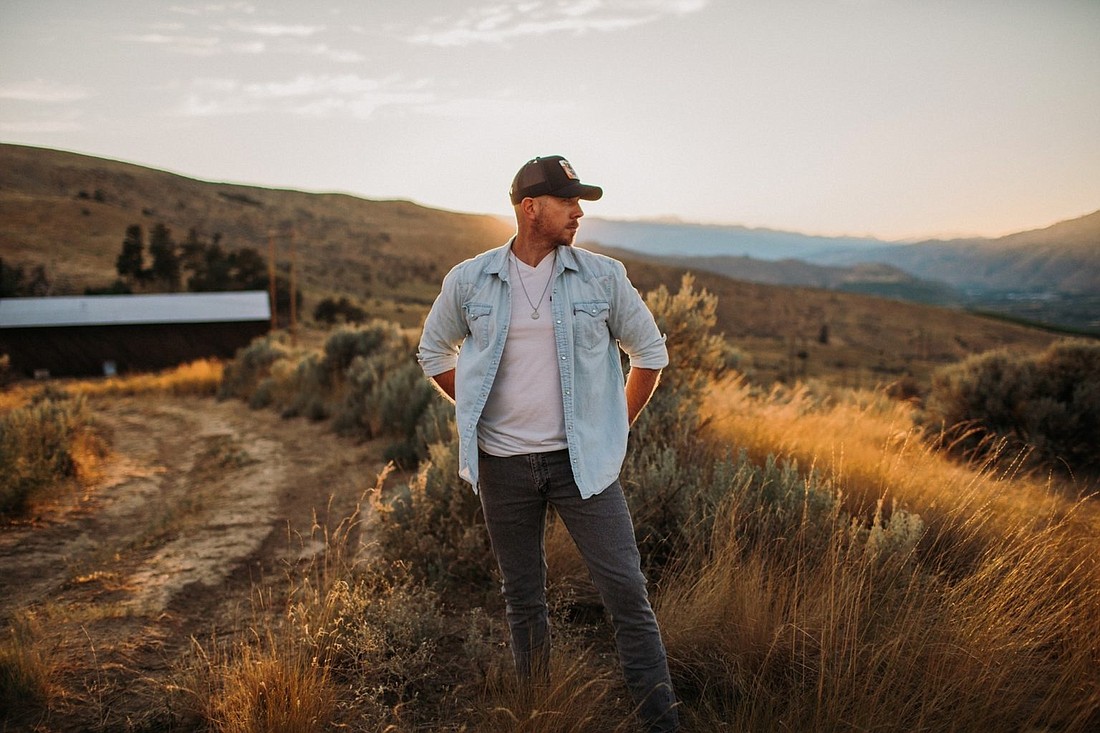 ---
---
Thursday, March 24
Art of Rebellion 
7 p.m. on Zoom 
Whatcom County Library System and Humanities WA team up to present "The Art of Rebellion: Social Justice and Chicana/Chicano Visual Arts" in an online program with renowned Chicano artist Jake Prendez. He traces the history of social justice art, from the rise of Mexican muralism to its influence on American artwork from the civil rights era and the modern era. Explore how the means of production and new technologies made art accessible worldwide, and join Prendez as he deconstructs his own artwork to show how it relates to this greater narrative. Please register in advance. Info: wcls.org 
Atlantis
7:30 p.m., Lincoln Theatre, 712 S. First St., Mount Vernon 
Mount Vernon's Slavic Choir will perform in advance of a showing of the movie "Atlantis," a sci-fi drama taking place in Eastern Ukraine in 2025. A prize-winner at the Venice Film Festival and Ukraine's official selection for the 2021 Academy Awards, the film has only seen a theatrical release recently due to COVID-19. Tickets are $8 to $11; net proceeds will be donated to CARE's Ukraine Crisis Fund. Info: lincolntheatre.org 
Friday, March 25
Youth Docent Tour
4 p.m. to 5 p.m., Whatcom Museum's Ligthcatcher Building, 250 Flora St. 
The debut of the youth docent tours begins as part of the exhibit "Many Wests: Artists Shape an American Idea." The high school students will build skills and confidence in discussing art, culture and current events through these tours. They'll also share the artwork that inspires them. Entry is included with admission. Info: whatcommuseum.org 
American Conversations Opening 
5 p.m. to 7 p.m., Noelle Fine Art, 1200 Harris Ave. 
Local artist Renee Noelle Cheesman will be on hand at an opening reception for "American Conversations." The exhibit is made up of her recent "conversational paintings" relating to American culture. The series includes work related to COVID-19, the 2020 election and current affairs. See the works from 3 p.m. to 6 p.m. Fridays and 1 p.m. to 4 p.m. Sundays through April 5. Info: noellecchsmn@gmail.com 
Aaron Crawford
7:30 p.m., Jansen Art Center, 321 Front St., Lynden 
Seattle-based "Cascade Country" artist Aaron Crawford shares his talents at this unique show. The musician is forging a new path: paying respect to the roots, instrumentation and songwriting of traditional country, yet blending those flavors with the Seattle sound including the likes of the grunge scene icons Nirvana, Pearl Jam, and even Foo Fighters. Tickets are $20. Info: jansenartcenter.org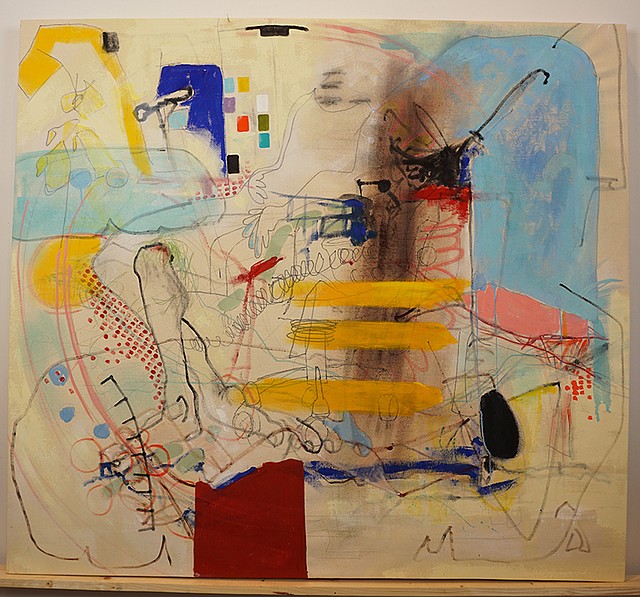 Saturday, March 26
Semiahmoo Sips
2 p.m. to 4 p.m., Semiahmoo Resort, 9565 Semiahmoo Pkwy, Blaine 
At this weekly event, a sommelier pours samples of four different wines from a rotating menu while you snack on charcuterie and cheeses. Feel free to walk around the resort and mingle, and then come back to grab your favorite bottle. Entry is $20. No reservations are necessary. Info: semiahmoo.com 
Cats 
7 p.m., Judson Hall, 516 Main St., Lynden 
Lynden High School Performing Arts presents performances of its spring musical at 7 p.m. Friday and Saturday, and 3 p.m. Sunday at Judson Hall, 516 Main St. Based on the original book, "Old Possum's Book of Practical Cats," the family-friendly production will emphasize the different types of cats and the meeting and fun in the junkyard for the Jellicle Ball under the Jellicle moon. Curious costumes, a superb musical score, inspired choreography and an eccentric set. Tickets at the door will be $5 to $10. Info: 360-354-4401 
Vino Veritas
7:30 p.m., Bellingham Theatre Guild, 1600 H St. 
Watch a dark comedy about the perils of honesty when "Vino Veritas" opens this weekend with performances at 7:30 p.m. Friday and Saturday, and 2 p.m. Sunday. It's Halloween night, but everyone is dropping their masks. When two couples drink a strange blue Peruvian wine together, the evening turns eventful as their traditions and their relationships with one another begin to unravel. Will the truth set them free or is it another trap to escape? Tickets are $14-$16. Additional performances happen Thursdays through Sundays through April 10. Info: bellinghamtheatreguild.com 
Serial Killers Finals 
7:30 p.m. and 9:30 p.m., Sylvia Center for the Arts, 207 Prospect St.
Three teams will battle to the death at the final installment of the monthlong short play competition known as Serial Killers. A recap team fills you in on the action from the previous week. Audience members will vote their least-favorite team off of the lineup, and the winning team will receive $1,500 and an opportunity to present a full-length production of their play. Tickets are $5 to $15. Info: sylviacenterforthearts.org 
Sunday, March 27
Whatcom Multi-Faith Musical Festival
3 p.m. to 7 p.m., Bellingham Unitarian Fellowship, 1207 Ellsworth St. 
Experience musical sharing and celebration from the various faith traditions of Whatcom County — including Indigenous, Sikh, Islamic, Buddhist, Jewish, Christian, Unitarian and Bahai — at the event. The concert ends with the combined voices singing "Will the Circle Be Unbroken?" a rousing anthem of solidarity accompanied by bagpipes. A free-will offering will be taken for the Interfaith Coalition, an organization that provides services to local people experiencing homelessness. Info: wp.buf.org 
Night at the Awards
3:30 p.m., Lincoln Theatre, 712 S. First St., Mount Vernon
A red carpet reception kicks off this event celebrating the 94th annual Academy Awards. At 5 p.m., following the cocktail party, photo booth and awards bingo, the awards broadcast will begin. Dust off your formal wear and join the festivities. The event is free for Lincoln Theatre members, so consider starting your membership now, and then get dressed up and head to the party. Info: lincolntheatre.org 
Monday, March 28
Piano and Pints 
6 p.m. to 8 p.m., Boundary Bay Brewery, 1107 Railroad Ave. 
For the final time this month, longtime Bellingham musician Paul Klein will present "Piano and Pints" in the Taproom at Boundary Bay Brewery. One dollar from each pint sold, plus Klein's artist's wage and tips, will be donated to Northwest Youth Services, a local nonprofit that supports youth and young adults experiencing homelessness and housing instability in the North Sound area. Info: nwys.org 
The A-List appears weekly on Wednesdays. To submit an event for consideration, email calendar@cascadiadaily.com.