Restaurants
Review: Temperate Habits Brewing
The 'Cheers' of Mount Vernon
March 16, 2022 at 11:00 a.m.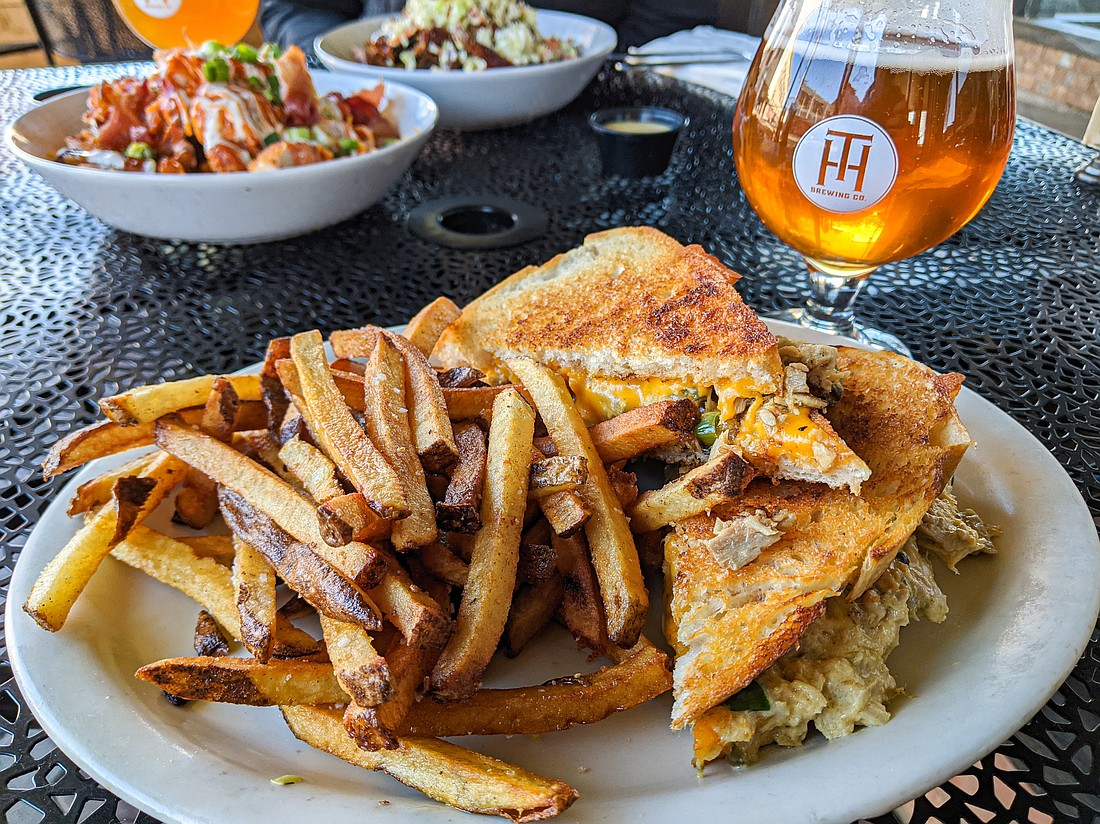 ---
---
When you don't feel like cooking or just want to spend the evening somewhere other than the house, the local pub is often your best bet. Comfortable, friendly, with hot food and a good beer list, Temperate Habits Brewing has become the go-to hangout for downtown Mount Vernon.
Brooke Bosserman and Katie King, the owners of Temperate Habits, are both pharmacists, and the name of the brewery comes from pharmacy law, which proclaims that a pharmacist should be a "person of good moral character and temperate habits."
They bought the building in January of 2020 before the pandemic began and ended up using the lockdown to remodel and bring in brewing equipment, finally opening for limited business in August of 2020.
Once open, the brewery quickly gained an enthusiastic local following. The coziness of the space is part of it, but friendly service and staff quick to remember regulars help as well. 
Located at the corner of Gates and First streets, Temperate Habits occupies the building that held the Empire Alehouse for many years.
The original snug bar area remains, but there are additional seating areas that loop around the brewing tanks in the middle of the building, including some funny Adirondack chair seating circles in the front windows, and a few outdoor tables on the sidewalk.
They use a QR code for the menu, which in this case is a very good thing, as the menu changes frequently and is very long, which the waitstaff often joke about. There are some appetizers, burgers and sandwiches that are permanent features, but there's always a "specials" section. The specials menu can include some really interesting ingredients, like lobster, elk or soft-shell crab.
One night recently the specials included a variation on "turducken," with a duck roulade stuffed with cornbread, chicken and ham ($21). Tuesdays are for tacos, of course. They often have birria tacos ($6 each), but the plain fried shrimp street tacos ($3 each) are very good, served Tex-Mex style with lettuce, tomato and a drizzle of white sauce. Wednesdays are wings, with many hot sauces to choose from (50 cents each).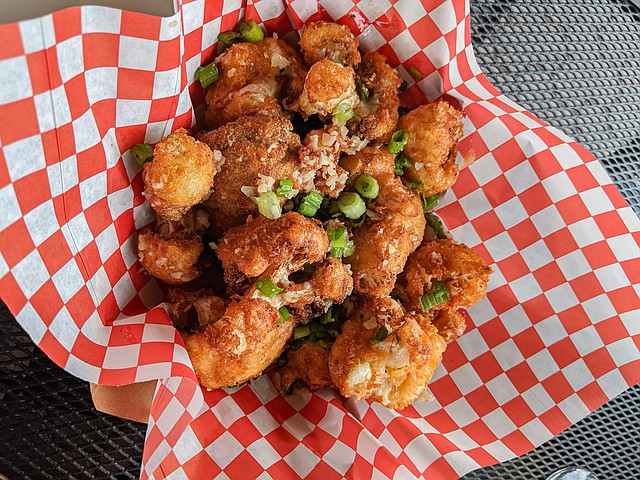 The appetizer list is a bit untraditional, with fried pickles, cauliflower "wings" and maple-bacon Brussels sprouts. The menu has an entire section of loaded fries, which are, indeed, loaded, with poutine or pulled pork or buffalo chicken heaped over a hefty pile of fries with lots of sauce or gravy ($8 to $10).
There are even tots served with crab and lobster ($15). Even without sauce, the fries tend to be on the soft side for my taste, but the tots are always wonderfully crispy.
All pubs need a burger on the menu, and Temperate Habits has around 10 to choose from, ranging from $10 to $20. The regular menu includes everything from a Dick's tribute burger to a poutine burger, while the specials menu recently features a Reuben burger.
My usual favorite, the blue cheese bacon, was solid, while the peanut butter burger with bacon jam was not entirely to my taste (but it seems to be popular). The crispy chicken burger tasted great but had so much crisp, curly bacon piled onto it that it was actually difficult to eat. 
Sandwiches include a few variations of grilled cheese, a very good pulled pork, and occasionally a truly excellent tuna melt ($18). Made with tender poached yellowfin tuna and plenty of cheese and capers, this is possibly my favorite thing to order here and I'm always sad when it's not available.
I also enjoyed a turkey club sandwich last summer, which was as bacon-heavy as the chicken burger but a little easier to manage. The veggie grilled cheese, on the other hand, was disappointingly short on cheese the night I tried it, plus a bit heavy-handed on balsamic drizzle. 
Mac and cheese is usually available in some form. One night it was being offered with lobster ($15), but my husband asked for it with pulled pork and barbecue sauce instead — and we can highly recommend the idea. Another night it had bacon (surprise!) and a piece of fried chicken on top.
Since the brewing space is relatively small, house beers come and go. Especially when they first opened, they seemed to blow through batches of beer instantly, but now the supply seems more consistent. I'm partial to IPA so I enjoy their Citra pale, plus they make a great hoppy Pilsner. They have several darker beers as well, and they always have a good guest tap list as backup.
The owners have said they want Temperate Habits to be the "Cheers" of Mount Vernon, as a place where locals can come see their friends and feel like they're in a second home. It feels like they're achieving that goal.
Visit Temperate Habits Brewing from noon to 9 p.m. daily at 500 S. First St., Mount Vernon. Info:  temperatehabitsbrewing.com