COVID-19
Locals burn masks in celebration
Indoor mask mandate ended last night
March 12, 2022 at 10:58 a.m.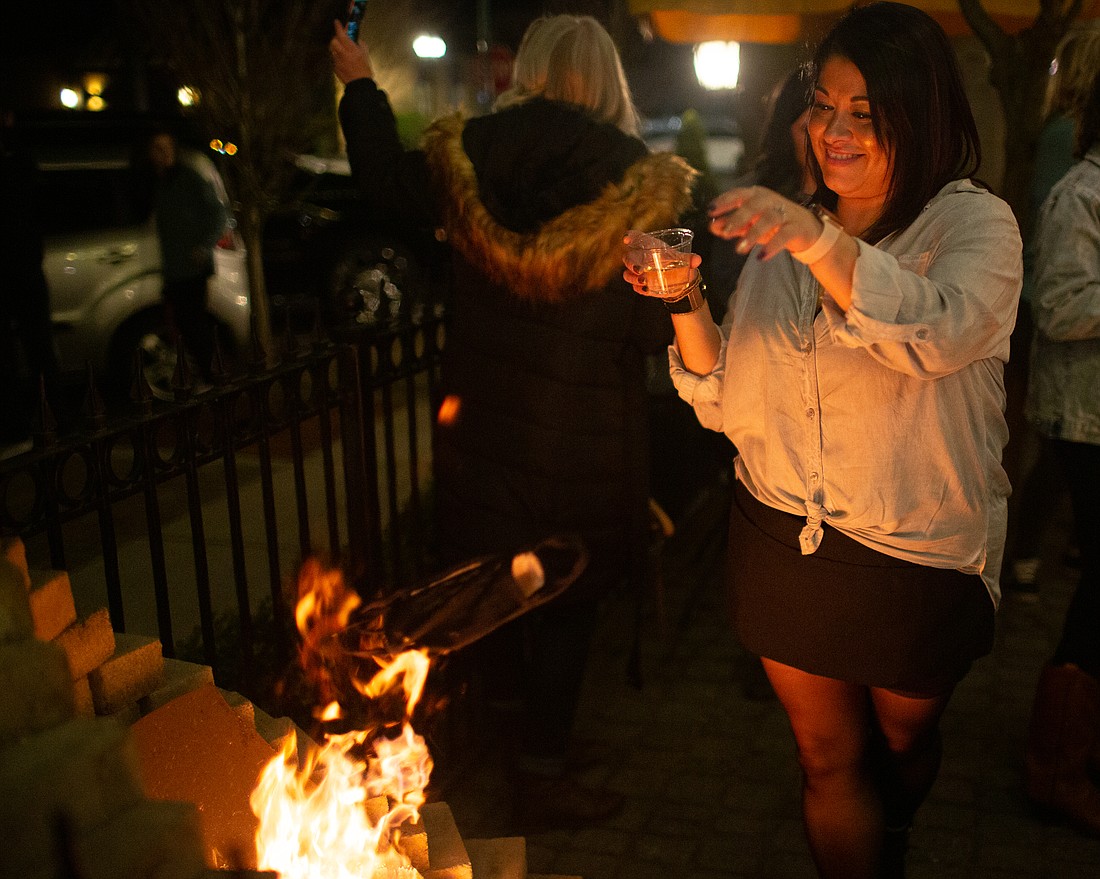 ---
---
Celebrating the end of the statewide mask mandate, dozens of locals tossed their masks into a wood fire pit and watched them burn at The Mill at Seventh in Lynden on March 11. 
The popular Lynden restaurant hosted the "Masks to Ashes" event for the community to say goodbye to masks together. 
Gov. Jay Inslee announced that the mask mandate would be lifted at 11:59 p.m. due to a significant statewide decrease in COVID-19 cases.