Environment
Waterfront cleanup to clear way for affordable housing
RE Sources to host tour of old G-P site
June 21, 2022 at 5:00 a.m.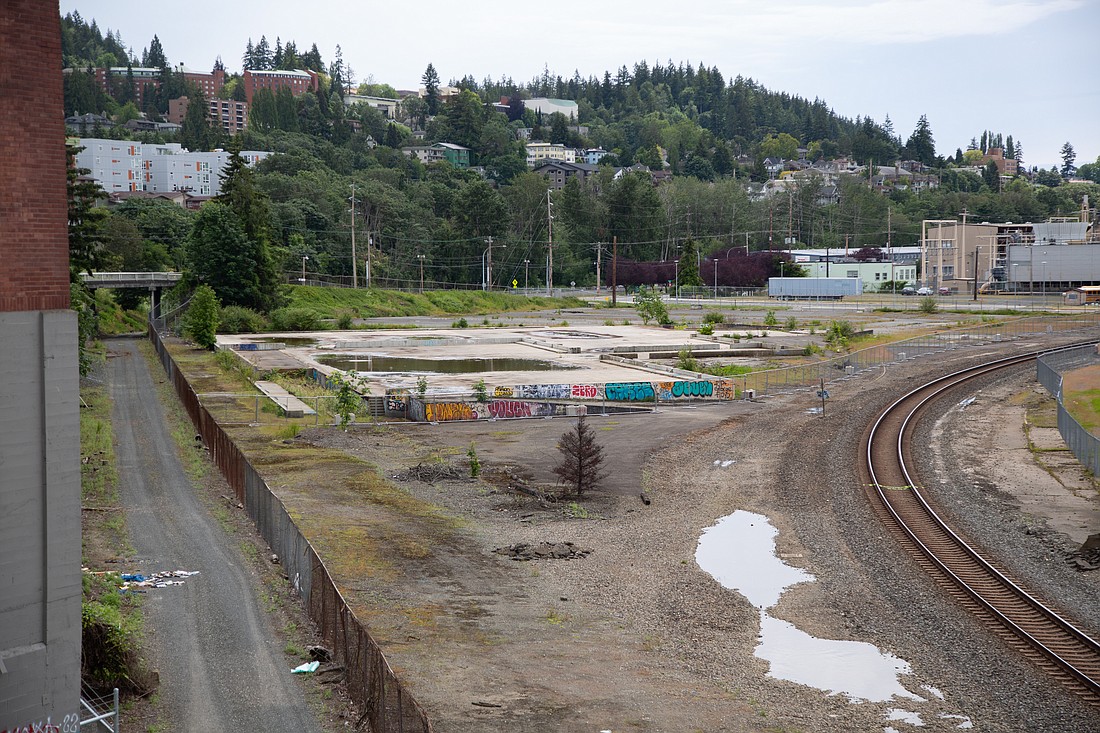 ---
---
The state is expediting cleanup of a 4-acre plot on Bellingham's waterfront to clear the way for construction of affordable housing later this year.
The wedge-shaped property off the corner of Cornwall Avenue and Laurel Street, near the waterfront's pump track, is contaminated with heavy metals, polycyclic aromatic hydrocarbons (PAHs) and other petroleum products, according to RE Sources, a Bellingham-based environmental group. Georgia-Pacific used the site to store products manufactured from a resin byproduct of the paper pulping process. 
Ecology is calling for the removal of 13,600 tons of contaminated soil, along with 5,900 tons of old pavement, building foundation and railroad materials. Later this year, Mercy Housing Northwest is expected to begin developing an affordable-housing apartment complex with an early learning center on the property, which is owned by the Port of Bellingham.
RE Sources will host a walking tour of the cleanup site from noon to 1:30 p.m. on June 29. Those interested in the tour may register online at re-sources.org. Ecology will hold a public meeting to explain the cleanup plan at 6:30 p.m. June 29, at 913 Squalicum Way, Unit 101. Representatives from the Port and Mercy Housing will be available to answer questions at the meeting.
People attending Ecology's evening meeting must complete an online health screening before entering. Members of the public may also attend remotely by registering in advance.
The public has yet another way to get involved: Ecology is accepting public comments on the cleanup through July 19. A link to Ecology's comment page can be found in the June 16, 2022 entry at ecology.wa.gov/Blog.