Local Government
Child care tax proposal moving to November ballot
Whatcom County measure praised, criticized at hearing
June 13, 2022 at 5:10 a.m.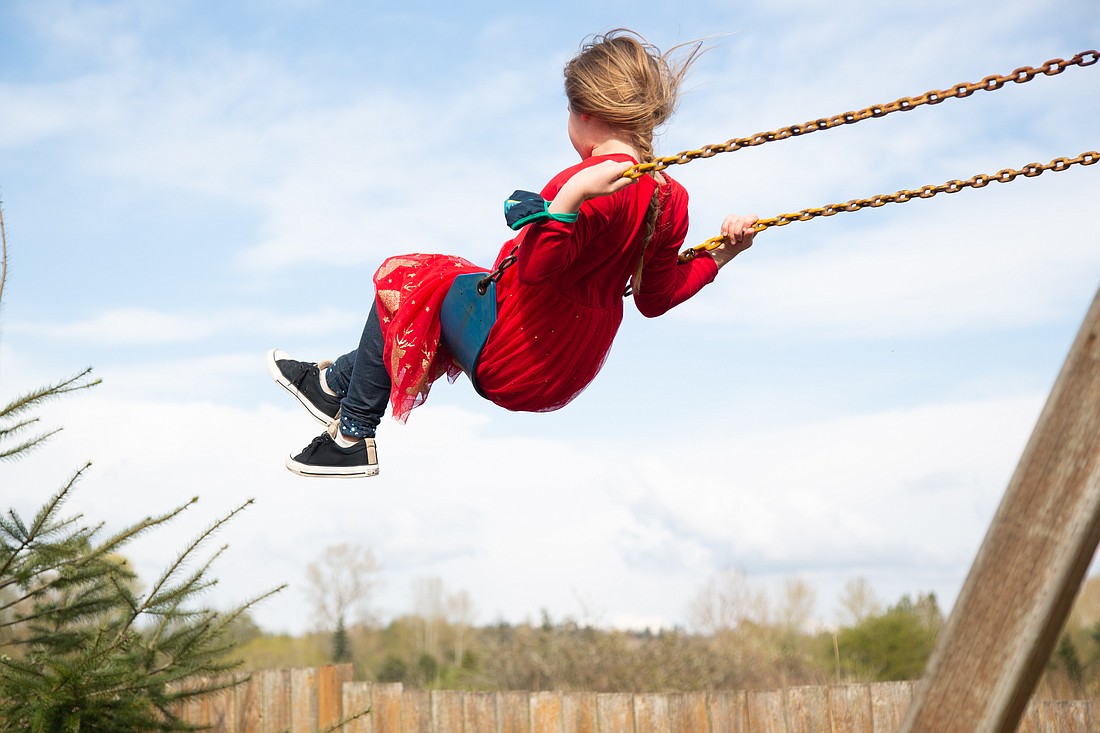 ---
---
A proposition to increase property taxes to fund child care will appear on the Whatcom County ballot on Nov. 8.
The Whatcom County Council voted to put the proposition on the ballot last week in a 5-1-1 vote, with council member Ben Elenbaas voting 'no' on the measure and council member Tyler Byrd abstaining because he couldn't decide.
The measure would create a 10-year property tax increase of .19 cents per $1,000 in assessed property value to fund child care, early learning programs and support for vulnerable children. 
Proponents of the tax said that with Whatcom County's median home price assessment of $481,000, the extra property tax would total about $91.39 annually, or $7.62 per month.  
The money collected — approximately $8.2 million annually — would be deposited into a new Healthy Children's Fund. The fund could be used to increase access to early learning and child care, to help vulnerable and at-risk children, to prepare children for kindergarten through child care improvement programs and to pay for biannual external audits. 
Three structures of accountability are built into the proposal: the requirement for the fund administrator to collect and publish data relevant to the goals of the fund, annual reports on the fund from a Child and Wellbeing Task Force and the required external audits. 
Those who qualify for property tax exemptions under state law would be exempt from the tax. 
The program emerged from what proponents characterize as bleak local child care realities: Whatcom County has a child care gap – 10,000 children in the county are under the age of 5, and nearly half don't have access to child care because there isn't enough space. 
Public opinion on the proposal at the multi-hour Council meeting was somewhat split – while the majority of attendees spoke in favor of the motion, several argued child care is not the responsibility of the government and said they don't want another tax increase. 
Others referenced the challenges in accessing child care and highlighted the impact on parents trying to make ends meet. 
Shu-Ling Zhao, co-founder of the Whatcom Racial Equity Commission, spoke about her experience as a single parent, breaking into tears halfway through her allotted three minutes of testimony. 
"I know there are so many arguments about whose responsibility it is to take these actions and we often disagree on the how," Zhao said. "But my hope is that with this levy lift being on the ballot, we get to decide as a community how we do that." 
Council member Barry Buchanan said this motion was "very personal" to him, recounting his wife's struggles finding child care when he was deployed. 
Elenbaas and council member Kathy Kershner expressed reservations about the motion. 
Elenbaas said he was concerned that this meant the county would be "taxing one vulnerable population to help another vulnerable population." 
"Everybody might say, well, it's just one mocha, but everybody's coming after more mochas," Elenbaas said. "I do believe in this program. I just don't think we have the right mechanism to fund it." 
Kershner, who ended up voting to place the proposition on the ballot, said she wants to see families in the county succeed, but is concerned about affordability. 
"People are barely able to afford what they've got now, and then we're going to ask them for more. It's a really hard decision to make here," Kershner said. "What I want to do is trust our community … to know what is best for them."