Best Bets
Fairy tales, Shakespeare, loggers, and diversity
Margaret Bikman's weekly column
June 8, 2022 at 5:15 a.m.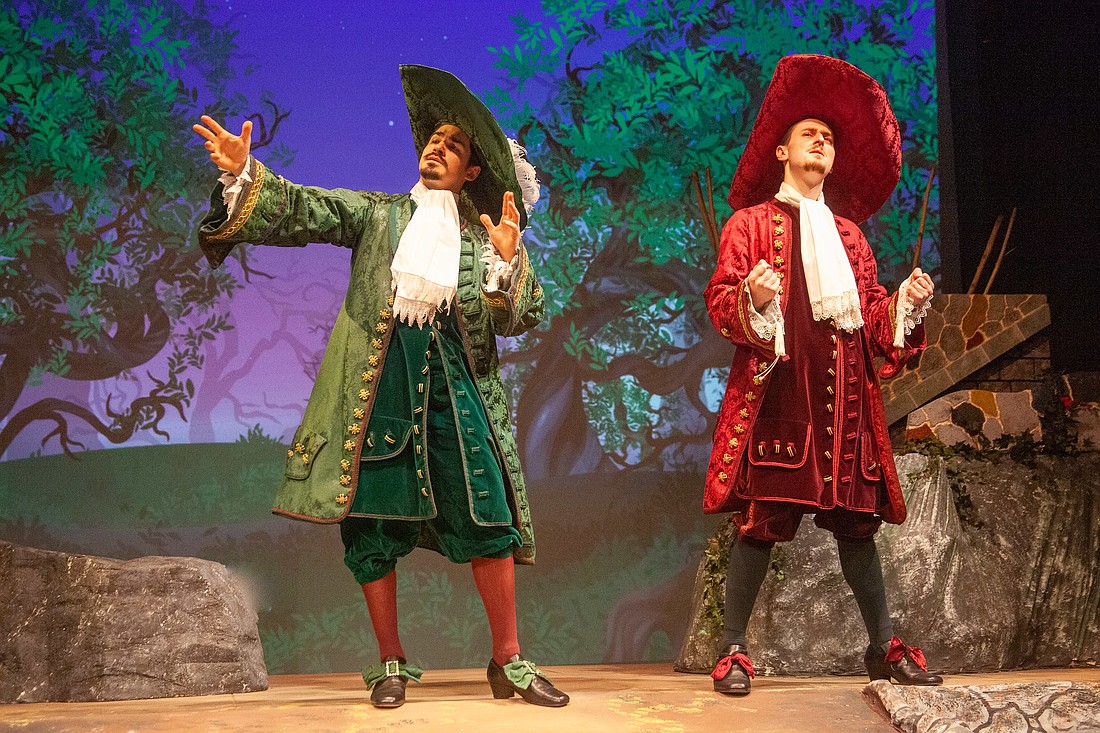 ---
---
Diversity and community are the keywords for this week's events, from Whatcom Humane Society's annual benefit to an event that aims to shed light on the varied cultures of our region. Event seekers will also find some end-of-year dance and music performances, and the return of the Deming Logging Show.
Shakespeare across the border
Starting Wednesday, June 8, the 33rd season of Vancouver, British Columbia's Bard on the Beach Shakespeare Festival returns to Sen̓ákw/Vanier Park, beginning with the all-time favorite, "A Midsummer Night's Dream." The production runs on the BMO Mainstage, along with two plays on the Howard Family Stage, "Harlem Duet" and a retelling of "Romeo and Juliet," through Sept. 24. Full details on all the productions and events are at bardonthebeach.org. 
Whatcom Community College Music Department Concert
Join the Whatcom Community College Jazz Band and WCC music majors for their final concert of the season at 7:30 p.m. Thursday, June 9, at Whatcom's Heiner Theater, 237 W. Kellogg Rd. During spring quarter, WCC jazz students participated in that genre's tradition through transcription and deep listening. As a final project, each student has chosen to compose or arrange a piece of music for their peers which will be premiered at this performance. The free concert will include the sounds of Lennon/McCartney to the American songbook composer Jimmy Van Heusen.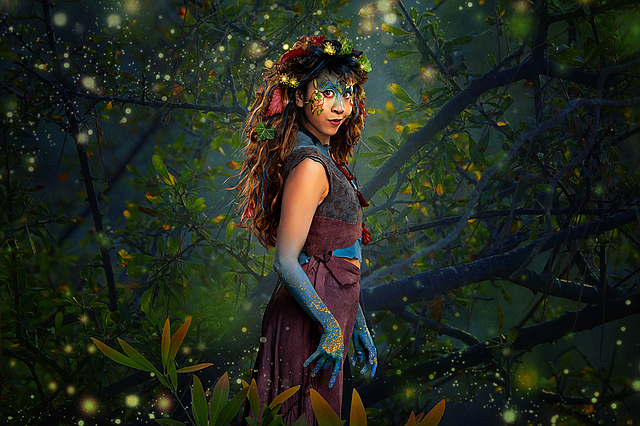 Sips & Suds for the critters
Whatcom Humane Society's 21-and-older benefit to support the organization and the domestic, wild and farm animals in its care takes place from 6–9 p.m. Friday, June 10, under a large tent at the Barkley Village Green, 2215 Rimland Dr. Sip on beer, wine and cider from Lost Giants Cider Co., Boundary Bay Brewery, Stemma Brewing, Wander Brewing, Dynasty Cellars, La Chanterelle Winery and Samson Estates; dine on appetizers from The Sandwich Odyssey and dance along to live music from The Walrus. No pets, please. Tickets are $40. Find out more at whatcomhumane.org. 
'Into the Woods' 
Bellingham Theatre Guild presents the irreverent Tony Award-winning musical by Stephen Sondheim and James Lapine June 10–26 at the BTG playhouse, 1600 H St. Teri Grimes directs the production, which envelopes themes such as learning the consequences of your actions, the importance of family and community, and love and loss. Although the characters can all be found in fairy tales, the play is recommended for those 13 and older. Tickets can be procured at bellinghamtheatreguild.com. 
Library Pop-up Sale 
Friends of the Bellingham Public Library will host a Pop-up Book Sale from 10 a.m. to 3 p.m. Saturday, June 10, in front of the Central Library, 210 Central Ave. Find fiction, mystery, art, history, DVDs, audiobooks, gardening, children's books and more. All proceeds go directly to Bellingham Public Library. Future pop-up sales will be the second Saturday of July and August. Info: bellinghampubliclibrary.org. 
Deming Logging Show
The 2022 Deming Logging Show takes place Saturday and Sunday, June 11 and 12, at the show grounds at 3295 Cedarville Rd. The nonprofit organization was established in 1963, inspired by the need to financially assist loggers who were injured in the woods in Whatcom County. It now features events and exhibitions to display the skills, tools and technology used in the logging industry. Shows start at 1 p.m each day, with eliminations starting at 11 a.m. Saturday only. Admission is $5–$10. Learn more about the timber industry, the show, camping information and other events the organization hosts at demingloggingshow.com. 
Whatcom Million Trees Project 
Learn about this organization's mission to plant and protect 1 million trees in Whatcom County at this community event from 1–4 p.m. Saturday, June 11, under the majestic Oriental plane tree (also known as an Old World sycamore) next to the FireHouse Arts and Events Center, 1314 Harris Ave. 
Arborist John Deacon will show and tell about his careful approach to caring for the tree to ensure it continues to thrive. Kevin Saxton Pablo, a nature- and tree-oriented storyteller, will also be telling tales, and there will be free conifer seed packets for anyone who wants to grow a few seedlings for the organization's projects in an indoor pot. J.P. Falcon Grady and his band will play from 1:30–3:30 p.m. Find out about the project at whatcommilliontrees.org.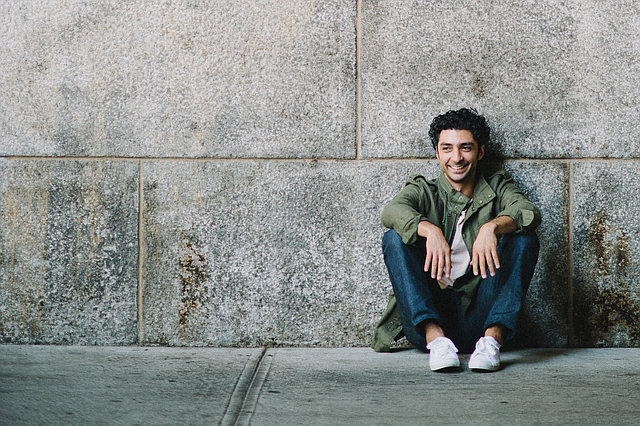 Music in the Park
The City of Ferndale hosts The Walrus in the first of three free, family-friendly Music in the Park concerts starting at 6 p.m. Saturday, June 11, on the Pioneer Village stage, 2004 Cherry St. Food trucks will also be on site selling meals for concert attendees. The Bellingham-based classic rock band brings the hits of the Beatles, Queen, Led Zeppelin, Tom Petty, Heart and others. A full list of events is at cityofferndale.org/public-works-department/parks-and-recreation/. 
Songs for the soul
Acclaimed singer and composer Noah Aronson will bring his spiritual sounds to Bellingham as musician-in-residence at 7 p.m. Saturday, June 11, at Congregation Beth Israel, 751 San Juan Blvd. The evening will begin with Havdalah (Shabbat's closing ritual) and will include an array of his music geared toward all ages. Tickets are now available, and you can purchase them at bethisraelbellingham.org. 
Bayshore Symphony 
Bayshore Symphony performs Bizet's "L'Arlesienne Suites 1 and 2," Respighi's "Ancient Aires and Dances No. 1,"  Sullivan's Overture to "The Pirates of Penzance," and Wagner's Overture to "Die Meistersinger" 7:30 p.m. Saturday, June 11, in Mount Vernon at St. Paul's Episcopal Church, 415 S. 18th St. An additional concert takes place at 3 p.m. Sunday, June 12, in Bellingham at Central Lutheran Church, 925 N. Forest St. Suggested donation is $15; free for ages 12 and younger. Details: bayshoremusicproject.com.
Celebration of diversity and community
Join Bellingham's Racial Equity/Health Democracy Issues Team for an event celebrating diversity and community from 2–6 p.m. Sunday, June 12, at Depot Market Square, 1100 Railroad Ave. 
Shovia Muchirawehondo, chair of the Racial Equity and Democracy Issues Team, will lead participants in an afternoon of cultural festivities that explore and teach about the customs and cultural celebrations of the (BIPOC) Black, Indigenous and people of color of Whatcom County. 
Participants will be able to circulate among tables hosted by various groups working to increase civil discourse. The Bellingham Library and Village Books will offer books to enhance understanding of diversity and race issues. 
A partial list of featured performers includes Rumba Northwest, Whatcom Community College Chinese dance group, Rhythms of India, Bellingham gospel group praise dancers, 4-H Club children's Latin dance group and Children of the Setting Sun. Food vendors will also be on site — from Brandywine Kitchen to India Grill, Ambo Ethiopian Cuisine, Caylpso Kitchen and Avellino Coffeehouse. Find out more at lwvbellinghamwhatcom.org. 
Before attending an in-person event, check with individual venues to make sure it is taking place as scheduled.
Margaret Bikman's column runs every Wednesday. Reach her at margaret.bikman@gmail.com.