Guest Commentaries
A love story, from a local senior about public transit
WTA's paratransit service is a gift — and a lifeline
July 27, 2022 at 5:05 a.m.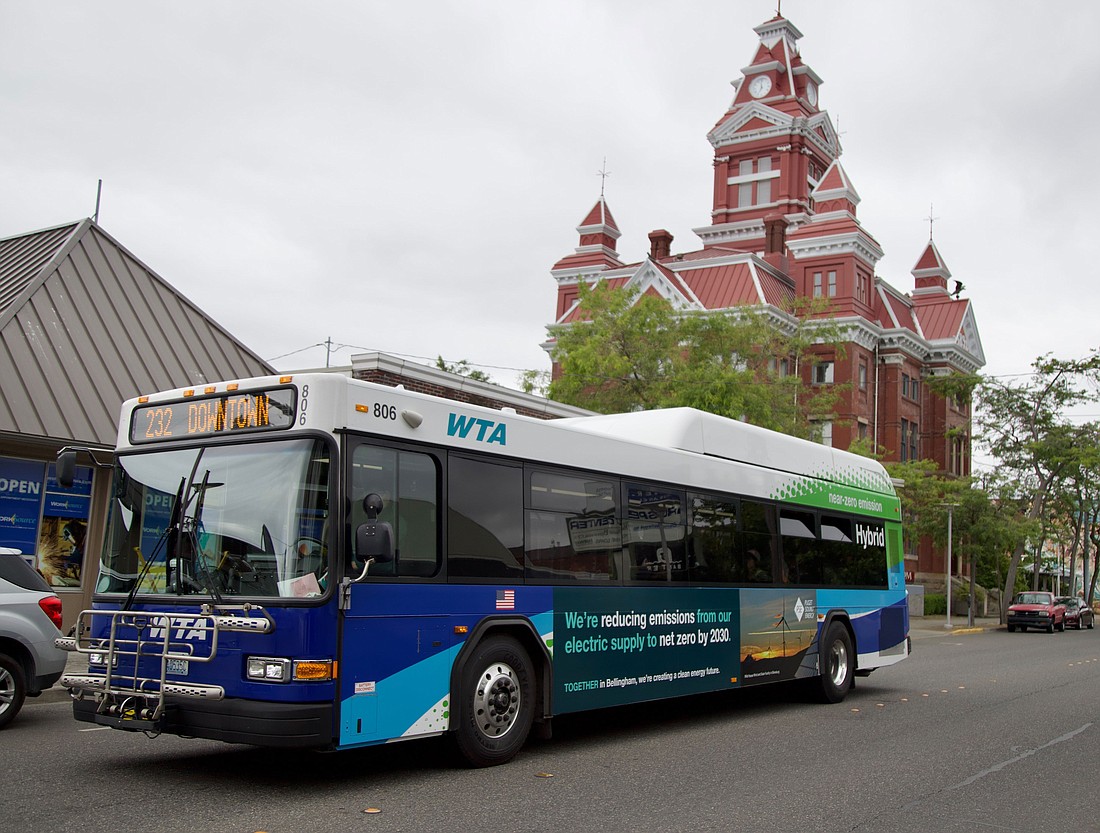 ---
---
My writing supervisor asked me to include a description of my hometown in an essay I am writing. This is what I composed for him:
Bellingham, Washington lies just 17 miles south of the Canadian border and an 80-mile drive south to the metropolis of Seattle. It is nestled between the splendor of the Salish Sea to its west and the magnificence of the Cascade Range to the east.
For its citizens and the many tourists who visit each year, Bellingham, Washington, is a veritable Shangri-La. It would not be easy to match the serenity, tranquility, quietness and stillness of such an Urban Oasis.
Sharing this allows me to highlight one of the benefits (actually one of the treasures) that we, the ever-growing senior population of this "Urban Oasis," are daily heir to: Our bus company, the Whatcom Transportation Authority, and its incredibly well-run paratransit division.
Just this morning, while riding on one of the many paratransit buses, I was genuinely moved to witness an extraordinary act of patience, kindness and care: an older adult was brought aboard in a wheelchair. I could see out the window that she was visibly frightened, especially of the lift to carry her chair — so could the driver, his name was Robert.
Robert, with practiced patience, took the time to point out all the safety features of the lift. He gently took the handles of her chair and slowly backed her onto the lift. Before starting the lift, he assured her he was right behind her, holding on to her chair and said he would slowly raise the lift and back her onto the bus.
When aboard, he placed her in the proper position and began to secure her against the wall while assuring her of the many safety devices holding her safely in place. He repeated all of this when it was time to take her off the bus.
All of this is proof for me again of the day-in and day-out professorial caring, kindness and friendliness that we seniors are provided with by these incredible women and men of the paratransit division as they safely transport us to and fro in this "Urban Oasis."
We are very fortunate to have the assistance of the staff that works in the WTA Dispatch Department. These talented women and men are the ones we seniors call to arrange the details of our trips. They get us to where we are going (on time) and safely bring us home. I wish I could list their names. I feel like I know them all personally.
I feel confident that I speak for all of the seniors who take advantage of this remarkable service when I conclude by writing: We love all that you do for us.
We love the way you do it!
Jack Lee, 93, is a retired resident of Solstice Senior Living in South Bellingham. His retiree careers include being a published author and musician who performs in nursing home and retirement communities around Whatcom County. He lists his top subject matters as a writer as "the life issues of love, money, sex and death." He can be reached at: jjlee64@comcast.net. For details of WTA's paratransit service, call 360-733-1144.