Community
Blue Skies for Children makes little wishes come true
Nonprofit serves low-income, homeless, foster youth
July 17, 2022 at 5:05 a.m.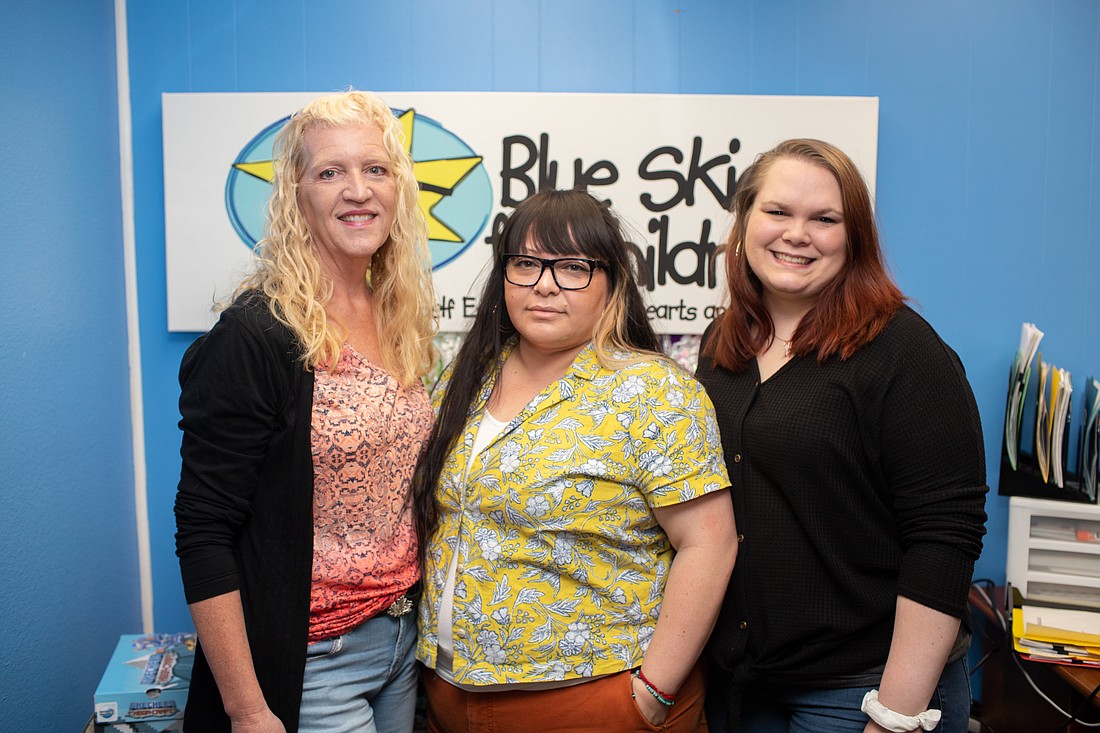 ---
---
The Blue Skies for Children office appears deceptively small, but visitors are welcomed by a brightly colored display when they walk in. Knitted blankets and quilts, donated by community members, are scattered across the space. As executive director Kim Nakatani walked around, she seemed to make new rooms appear, filled with donated or purchased clothing, games, instruments and equipment to be given away to children in need. 
As Nakatani described the feeling of rolling up a pair of socks and putting them into a new pair of shoes to give to a child who can't afford them, she began to get emotional. 
"I haven't done a backpack yet," she said. "I'm going to have to wear a cry bucket." 
Nakatani said the work she does at Blue Skies for Children makes her "heart sing."  
The nonprofit's mission is to "raise hope and self-esteem" for homeless, low-income and foster children in Whatcom and Skagit counties.  
Established in 1997, the nonprofit has offered a growing range of programs over its 25-year history. It also distributes shoes and socks, backpacks, and coats and hats to any low-income child who wants them.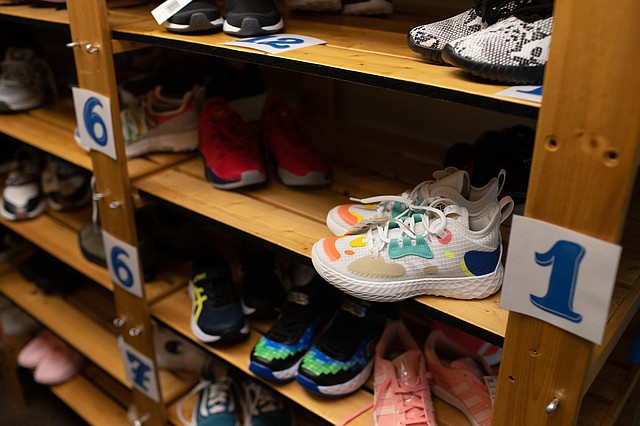 Its programs range from an instrumental rental program to a foster grad program — which puts money into the hands of soon-to-be-grads to help them pay for graduation-related costs like caps and gowns and college applications — to One-Time Little Wishes, a program that pays for something a child wants. Nakatani said children often ask for bikes, so Blue Skies gives their parents a Fred Meyer gift card so they can head down to the store and buy a bike, a helmet and a lock. 
Nakatani highlighted the Our Little Wishes Enrichment Program, a long-term program that supports children in pursuing activities such as music lessons and dance classes. Blue Skies partners with local businesses to provide the lessons and classes. 
Nakatani said she wants to find more funding for the enrichment program to make it "more robust." As of now, about 60 students are part of the program at any one time. 
"These parents can't afford this stuff. It's expensive," Nakatani said. "They're just feeding and clothing and worried about daily bills. This just opens the door for these children to see other parts of the world that they otherwise wouldn't."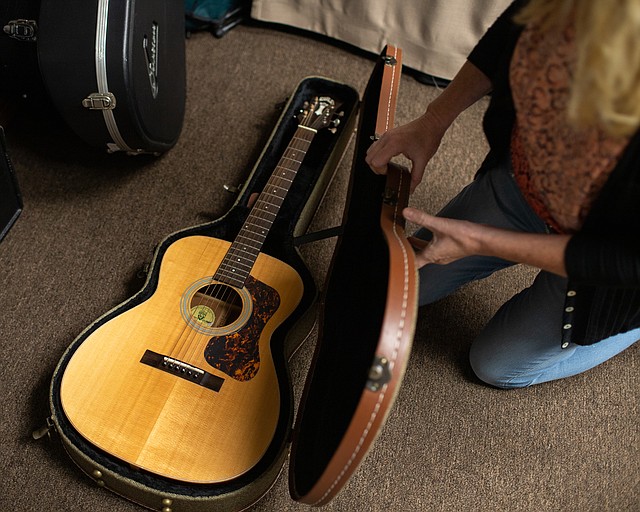 Nakatani came to Blue Skies from the corporate world in early 2022, replacing longtime director Julie Guay. Now, Nakatani is one of three staff members at Blue Skies, all paid to work less than 40 hours a week to run an impressive range of programs. 
Nakatani has big dreams. She's already shifted Blue Skies to mostly giving away new items, as opposed to used items, to "raise hope and self-esteem." 
Beyond that, Nakatani hopes one day the nonprofit can help families with transportation to the activities Blue Skies pays for.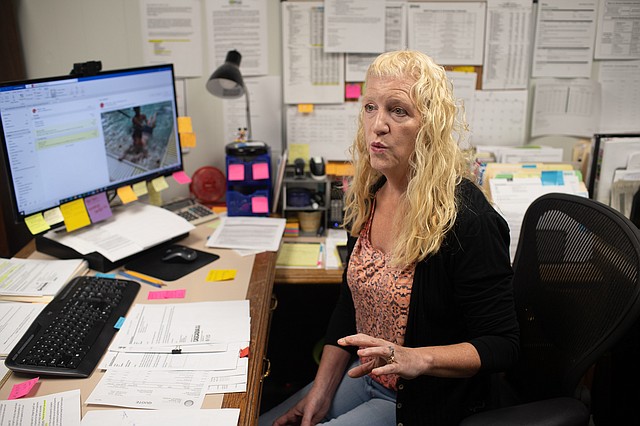 "There's so many barriers that a lot of these families face," she said.  
Nakatani said one of her biggest goals is to broaden funding sources. Nakatani said the nonprofit's budget is about 50% donations and 50% grants, but she's working hard on applying for more grants. 
She's also working hard to spread the word. 
"It's been a pretty quiet little organization for a long time. And it's done some great things, but so quietly. Now it's time to make everybody aware of what we're doing," she said.