The A-List
A&E calendar: Budfest, belly dancing, big bands and the Bard
A curated selection of events from Whatcom and Skagit counties
July 13, 2022 at 5:10 a.m.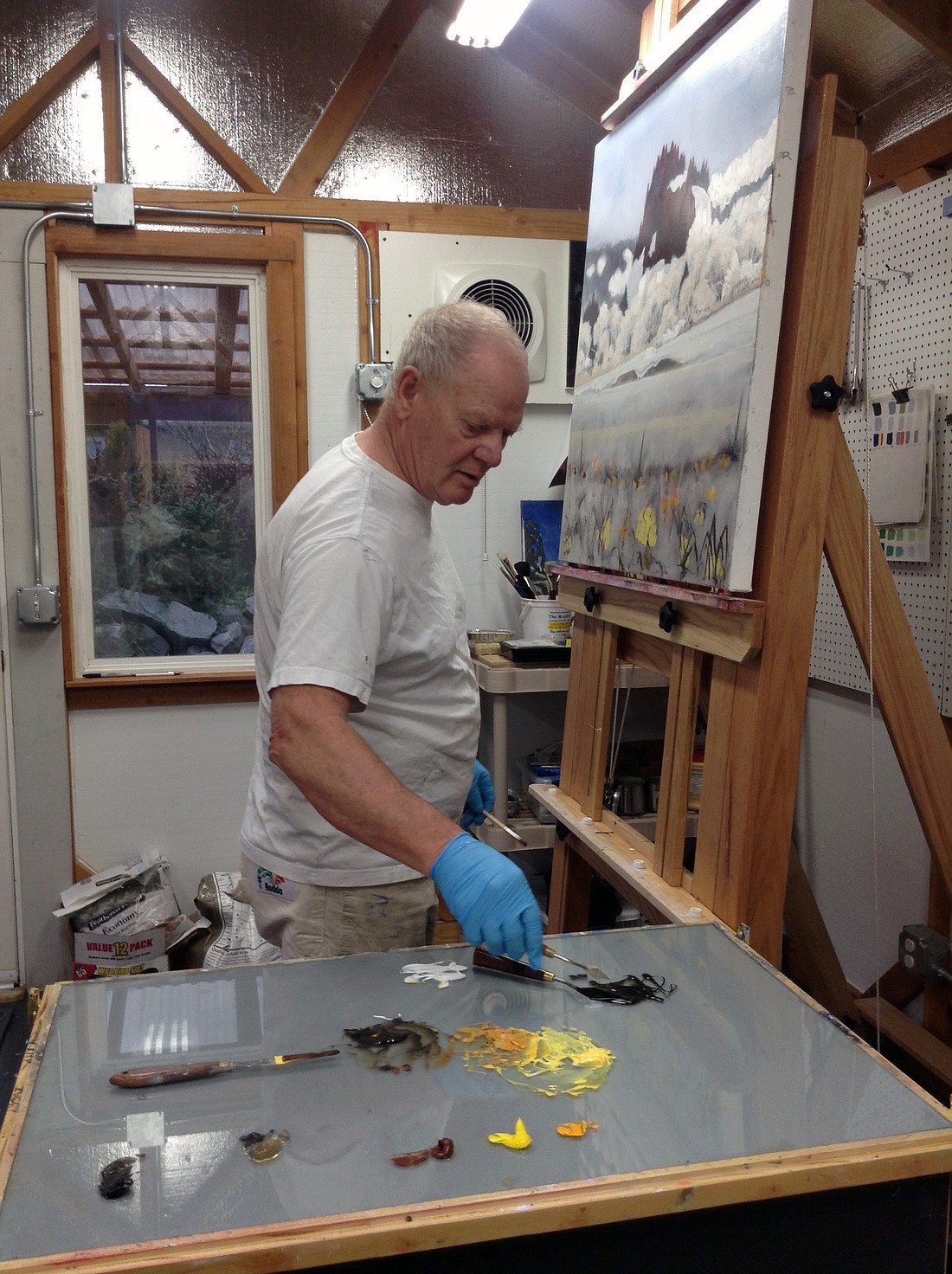 ---
---
Wednesday, July 13
Chris Pureka
7 p.m., Mount Baker Theatre, 104 N. Commercial St.
As part of the Lookout Sessions at the MBT's intimate Walton Theatre, this Portland-based singer-songwriter will bring folk, Americana and indie rock genres to the stage. During her acclaimed 20-year career, Pureka has struck a chord with listeners looking for authenticity and depth. Tickets are $17.50. Info: mountbakertheatre.com. 
Thursday, July 14
Elizabeth Park Concert Series
6–8 p.m., Elizabeth Park, 1000 Walnut St.
This free, family-friendly summer concert series in the heart of Bellingham's Columbia neighborhood continues tonight with the J.P. Falcon Band, followed by The Unknowns (July 21), Out of the Ashes (July 28), Prozac Mtn Boys (Aug. 4), Heroes (Aug. 11), Bellingham Dixieland All-Stars (Aug. 18) and bandZandt (Aug. 25). Food will be available for purchase. Info: facebook.com/elizabethparksummerconcerts.
Friday, July 15
Birchwood International Market
6–8 p.m., Park Manor parking lot, 1538 Birchwood Ave.
Help celebrate the rich cultural diversity of Birchwood, Bellingham and the Pacific Northwest at this summer event. The free event will feature cultural performances, music, art, local vendors, activities for kids and more. If you can't make it tonight, another market happens Friday, Aug. 19. Info: momadproductions@gmail.com. 
Burlington Summer Nights
6–8 p.m., Visitor Center Amphitheater, 520 E. Fairhaven Ave.
Pack up chairs and blankets, grab dinner at a downtown restaurant, then listen to the classic rock sounds of Midlife Crisis and the Alimony Horns when this free summer concert series continues tonight. The events happen Fridays through Aug. 26. Info: burlington-chamber.com. 
Belly Dance Showcase
6–8:30 p.m., Fairhaven Village Green, 1207 10th St.
Professional dancers from Bellingham and beyond, along with student dance troupes, will entertain into the evening. The event, presented by Bellingham Parks and Recreation, is free and open to all ages. Info: cob.org. 
Love's Labour's Lost
7 p.m., Rexville Blackrock Amphitheater, Mount Vernon
Shakespeare Northwest kicks off its summer season with the Bard's comedy following the King of Navarre and three of his companions as they attempt (and fail) to swear off the company of women for three years. The play shows in repertory with "Henry V" weekends through Aug. 13. An "Iron Man" marathon featuring both plays, plus "Bardic Mouse Tales," can be seen July 30. Tickets to individual shows are $15–$18; family passes are available. Info: shakesnw.org. 
Drive-In Movie Nights
9:35 p.m., Skagit Valley College, Mount Vernon
Load up your car and come to the SVC parking lot for a viewing of Disney's animated film "Encanto" (in Spanish with English subtitles). The summertime film series curated by the Lincoln Theatre concludes Friday, Aug. 5 with a screening of "Back to the Future." Info: lincolntheatre.org. 
Saturday, July 16
Blaine by the Sea
10 a.m. to 2 p.m., H Street Plaza, Blaine
Peruse an eclectic mix of local handmade crafts, jazzy accessories, baked goods, crafts by kids, jams and jellies and more at the open-air market taking place Saturdays through the summer. Info: blainebythesea.com. 
Dockside Market
10 a.m. to 2 p.m., Squalicum Harbor, Gate 5
Local fisherfolk will be selling their fresh and frozen wares at this twice-monthly market. Visit the dock early to find the best selection of seafood options. Details and participating vendors and products are posted 24 hours ahead of sale days. Info: bellinghamseafeast.com. 
NW Art Beat Studio Tour
10 a.m. to 6 p.m., throughout Skagit County
View the works and creative processes of artists from Skagit, Island, Snohomish and Whatcom counties from 10 a.m. to 6 p.m. Saturday and Sunday at studios in Anacortes, Mount Vernon, Sedro-Woolley, La Conner and beyond at this 18th annual event put on by Skagit Artists. Works in ceramics, glass, jewelry, stone, pastel, photography, acrylic, watercolor, oil, mixed-media and more can be perused and purchased. Info: nwartbeat.com. 
Bellingham Budfest
Noon to 6 p.m., Zuanich Point Park
"Legitimize, normalize, educate and celebrate" are the tenets behind this free, all-ages, family-friendly festival featuring live music, educational panels, food vendors, an art bazaar, meet-and-greets with cannabis brands, world-renowned glass artists and more. The second annual event is a showcase of the blossoming cannabis culture and its positive contributions to the world. Please note no alcohol or cannabis will be sold or allowed at the Toward Zero Waste festival. Info: bellinghambudfest.com 
Mamma Mia!
8:15 p.m., Fairhaven Village Green, 1207 10th St.
The Lindsay Street Band will make music before the screening of this ABBA-inspired musical begins at dark. The outdoor movies at the Fairhaven Outdoor Cinema take place every Saturday (weather permitting) through Aug. 27. Entry is $7 at the door. Info: enjoyfairhaven.com. 
Monday, July 18
Comedy Saloon
9 p.m., Horseshoe Cafe, 113 E. Holly St.
Head to the oldest cafe and cocktail lounge in Washington state when this event hits the Ranch Room stage twice a month. The free event has happy hour prices, features standup comedians and has a fast-paced open mic round. The events takes place on the first and third Monday each month. Tonight's show features Gabey Lucas and Kyle Kordsmeier. Info: horseshoecafe.com.
Wednesday, July 20
The SeaNotes Big Band
6–8 p.m., Seafarers Memorial Park, Anacortes
As part of a free summer concert series being put on Wednesdays and Fridays through Aug. 26, listen to this big band which formed in the 1990s on Whidbey Island. On Friday, July 22, listen to Cherry Cherry, a Neil Diamond tribute band. Info: anacortes.org. 
Twin Sisters Comedy Show
7 p.m., Twin Sisters Brewing, 500 Carolina St. 
Evergreen Comedy hosts this standup comedy show with one of Seattle's favorite headliners, Cory Michaelis. Cory is a regular headliner in all of the clubs in the Pacific Northwest, opener at Brad Garrett's Comedy Club at the MGM Grand Casino in Las Vegas, and has headlined many fine (and not-so-fine) comedy clubs, casinos, colleges and weird bars all over the country. Tickets are $15 in advance and $20 at the door. Info: eventbrite.com. 
Beach Cat Comedy Open Mic
8 p.m., Beach Cat Brewing Co., 7876 Birch Bay Drive
This free standup comedy show takes place on the first and third Wednesday of the month. Signups start at 7:30 p.m, with each performer getting five minutes onstage. The event is 18+, with some mature content. There will be zero tolerance of "punching down" on marginalized groups of people. The venue and performance space is wheelchair accessible. Info: asnailspace@gmail.com. 
Before heading out to attend in-person happenings, check with individual venues to make sure the event is still taking place as scheduled.
The A-List appears weekly on Wednesdays. To submit an event for consideration, email calendar@cascadiadaily.com.