Restaurants
Black Drop Coffeehouse to close
After 20 years of serving fresh coffee to the Bellingham community, Black Drop closes Sunday
February 4, 2022 at 5:20 a.m.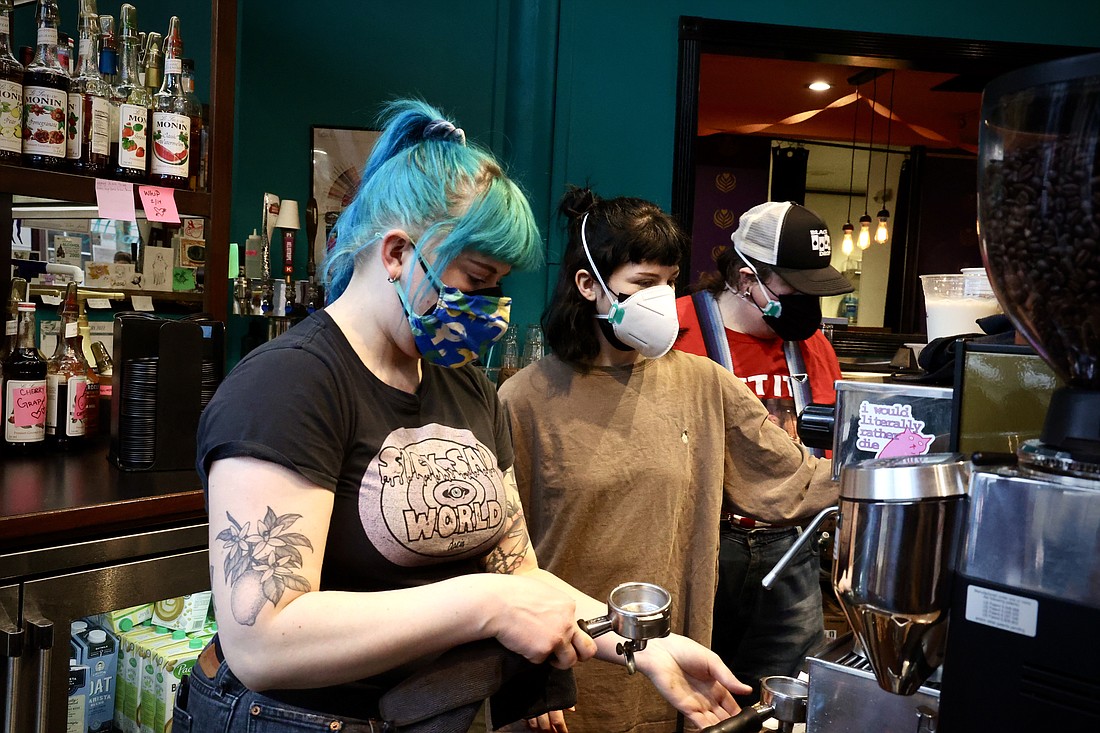 ---
---
The Black Drop Coffeehouse will brew its final cup Sunday, ending an era for one of Bellingham's distinct cafes that catered to the LGBQT+ community.
Stephanie and John Oppelaar, the husband and wife duo who own the Black Drop, are closing as part of the fallout from the COVID-19 pandemic that has taken a toll on small businesses. Stephanie Oppelaar said sales had dropped by 70%.
"We sunk everything we have into our business," she said. "Neither of us comes from money; we both come from poverty so we don't have anything else."
A business that had been part of the city's coffeehouse scene for two decades left a devoted clientele heartbroken. Supporters flooded Oppelaar's phone with supportive messages after she announced the closing last week on Facebook, which received hundreds of comments.
Stephanie Oppelaar said she got more than 260 phone messages from people telling her how the cafe that opened in 2002 had changed their lives.
"It's been humbling and really beautiful," she said.
"If there's anything to pull out of this beyond sadness, it's the comfort and happiness that they had built a well-respected coffee shop that people found a home in," long-time customer Dan Almone said.
The past two years have been difficult for the cafe, which in 2020 moved from the corner of Grand and Champion streets to its current location at West Magnolia Street. 
The cafe was forced to close for days at a time because of COVID-19 restrictions, faulty refrigerators and malfunctioning computer systems, the owner said.
The Oppelaars are unsure of their next move but feel good about the legacy they have left after taking over the business in 2009 from co-founders Alexarc Mastema and Teri Bryant.
"You could see people from all walks of life sitting at the Black Drop,"  Stephanie Oppelaar said. "Lawyers were sitting next to people who were experiencing homelessness, students were sitting next to stay-at-home moms. Everybody can see that we care about every person."
The Oppelaars prioritized their customers in a way they believe no other Bellingham cafe did.
"We want to know about your dog named Flapjack or about the girl you proposed to," Stephanie Oppelaar said. "That's the thing I think I'm going to miss the most, being part of people's stories."
The business has been more than a place to buy a morning latte. It has been a home for many patrons.
"Black Drop has been the number one place in Bellingham for me," Almone said. "It was not an uptight coffee shop; it felt like you were in a family coffee shop."
One of Stephanie Oppelaar's best memories of the cafe was when a customer put down $100 to pay for the next drink orders. When customers discovered their drink was covered, they added another $20.
"We had mornings where everybody's coffee was paid for," Stephanie Oppelaar said. "It would go on for hours."
Almone said he appreciated the personal touch that included fun coffee designs.
"One time I got a teddy bear in latte art form," he said. "It was something different and beautiful every time. Black Drop never felt like they just wanted to make my coffee and get me out of there."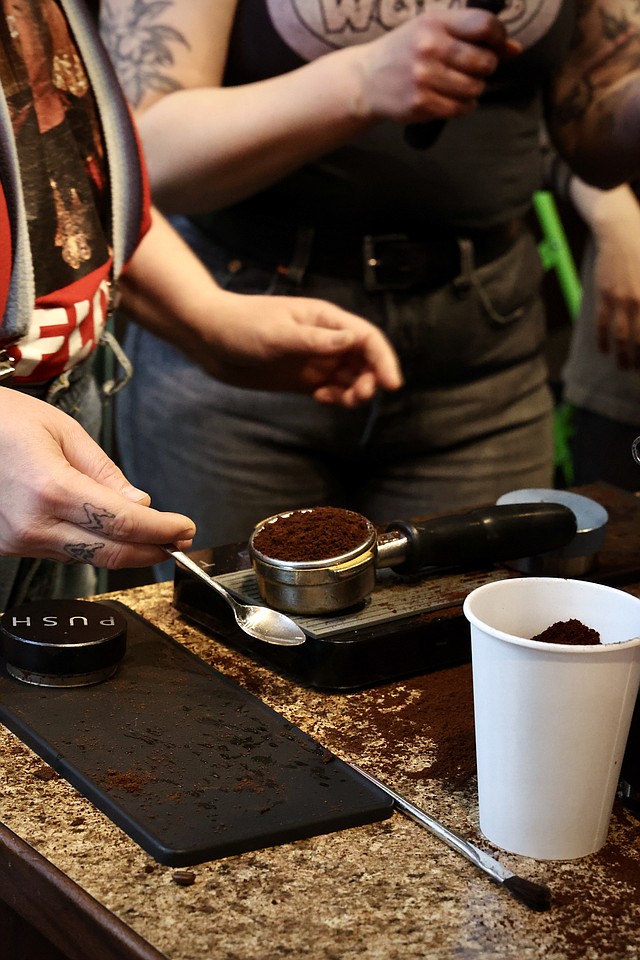 The Black Drop was created as a welcoming place for the LGBTQ+ community. The Oppelaars, who identify as queer people, promoted a multi-generational community of people exploring gender and sexuality.
"It matters a lot to be seen and represented," Stephanie Oppelaar said.
Black Drop supported this mission through hires, many of whom identify as queer people. 
"We could not have done this without my staff," Oppelaar said. "I could not have functioned without them."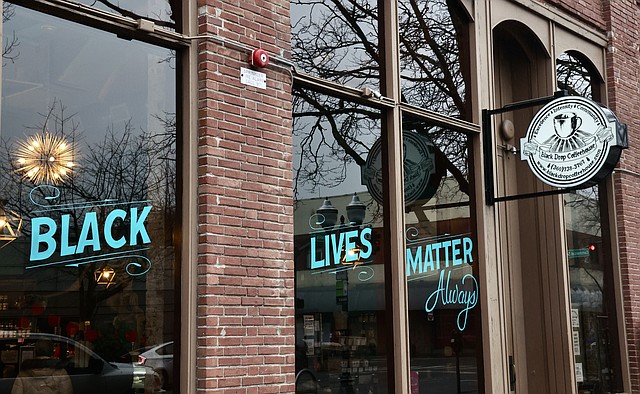 Misti Lahaie and her wife, who started frequenting Black Drop in 2013, appreciated how the Oppelaars and their staff also supported the area with food drives and donations. 
"Besides the obvious support for the community, the 'gayborhood,' they've always been a champion for the county," she said.
But don't forget the coffee. Black Drop offered specialty beverages such as the "Bee's Knees" rose vanilla latte and the "Chailo Ren" espresso chai mocha.
Lahaie had her favorite — a honey lavender latte.