Growth & Development
Local utility provider proposes 12.9 percent rate hike
PSE filed the new rate proposal to fund clean energy projects
February 1, 2022 at 7:01 p.m.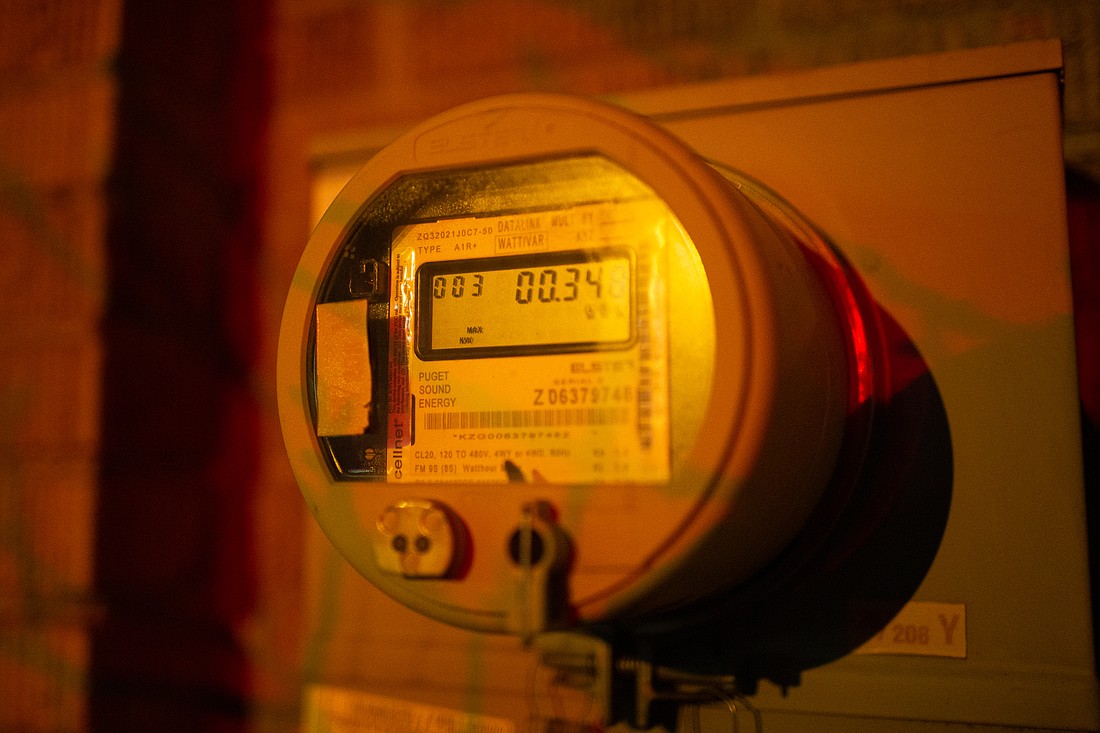 ---
---
Whatcom residents may see increases in their monthly electric bills next year following a new rate proposal from Puget Sound Energy, the county's electric utility provider. 
PSE on Tuesday filed a three-year rate proposal with the Washington Utilities and Transportation Commission (UTC), calling for a 12.9% rate increase in January 2023, and an additional increase between 1.2% and 2.7% in 2024 and 2025. 
"We know it's never welcome to see the bills go up," said Andy Wappler, PSE's senior vice president and chief customer officer. "At the same time, we know that we're looking for energy to be cleaner in the future, and to be more reliable, and easier to use." 
If the rates are approved by the UTC, PSE customers across the state can expect to pay an average of $12 more per month. 
"We believe our rate plan will help us make the kinds of investments in reliability that will allow us to have a more resilient energy grid as the climate becomes more punishing and puts more demand on the system." — Andy Wappler, PSE senior vice president
That increase in monthly payments for PSE's 1.1 million users across Western Washington will help cover infrastructure updates, advanced meter installation, and clean energy investments, the company says. 
"We're completing the installation of advanced meters for the homes and businesses we serve," Wappler said. "Those advanced meters enable our customers to do things like use online tools to go in and get better analysis of their energy use. They also enable us to monitor the grid more closely and respond more quickly to outages."
In addition, PSE is dedicating funds to large and small-scale clean energy projects. Large-scale projects, like the Baker River hydroelectric project, will see infrastructure improvements, while small-scale projects, like outfitting local rooftops for solar panels and electric vehicle charging stations, will receive funding. 
"One thing we know of our customers in Bellingham and Whatcom County: they're very environmentally conscious, and they're very energy conscious," Wappler said. "They want more clean energy. They want reliability, and they want the groundwork for innovative technologies like solar on their homes and business, electric car chargers, incorporation of batteries in the grid. This is our path forward to try to bring those innovations that customers in Bellingham and beyond are seeking."
Following a year of extreme weather events, Wappler says the energy grid is under significant stress, and that rate hikes will help the company build a more resilient grid as climate change worsens. 
Last June and July, Washington residents saw some of the highest temperatures ever recorded in the state, topping 110 degrees in some areas. In December, several parts of the state, including Whatcom, saw record-setting cold. 
"The grid is under more stress due to the changing climate," Wappler said. "We believe our rate plan will help us make the kinds of investments in reliability that will allow us to have a more resilient energy grid as the climate becomes more punishing and puts more demand on the system."
The company is currently working towards meeting carbon emission targets set by the Clean Energy Transformation Act (CETA), signed by Governor Jay Inslee in May 2019. According to the state Department of Commerce, CETA commits the state to "an electricity supply free of greenhouse gas emissions by 2045," a target PSE is on track to meet. Currently, the company plans to be coal-free after 2025, carbon neutral by 2030 and completely carbon-free by the 2045 deadline.
"I think most customers understand or believe that investments in [green] directions make sense in the long term, even though none of us want to see a higher bill come into the mailbox in any given month," Wappler said. 
PSE says these rate hikes also will allow the company to expand assistance for low-income customers. Currently, the company offers two bill payment assistance programs: the Covid bill assistance program (CACAP) and the Home Energy Lifeline Program (HELP). 
Advocacy groups worry that this proposed rate increase may be too much for low-income populations. 
"Increases, particularly double-digit increases to rates for customers, would substantially impact low-income customers," explained Shawn Collins, director of the Energy Project at the Opportunity Council, a local nonprofit supporting low-income populations. "That's a concern for us. We're seeing households further stretched in terms of what they're able to afford."
A significant portion of PSE's customer base is considered low-income as defined by CETA, meaning they are at or below 80% of the area median income, or 200% of the federal poverty level, whichever is greater. 
"According to the most recent research conducted in PSE service territory, more than 40% of PSE's customers qualify as low-income under CETA," Collins said. 
In Whatcom, 17% of households are considered low-income and energy burdened by the same guidelines.
The PSE proposed rate hikes will undergo a long review before they can be implemented in January. 
Throughout the process, different stakeholder groups, including the Opportunity Council, environmental groups, advocacy organizations, industrial customers, and low-income advocacy groups will have the opportunity to submit testimony. Members of the public will also be able to file comments during public meetings. 
The UTC has the final say in utility rate proposals, and January's utility increases could vary from the proposed 12.9% increase.