Best Bets
Reefnets, 'Thread,' block parties and history
Margaret Bikman's weekly picks
August 17, 2022 at 5:10 a.m.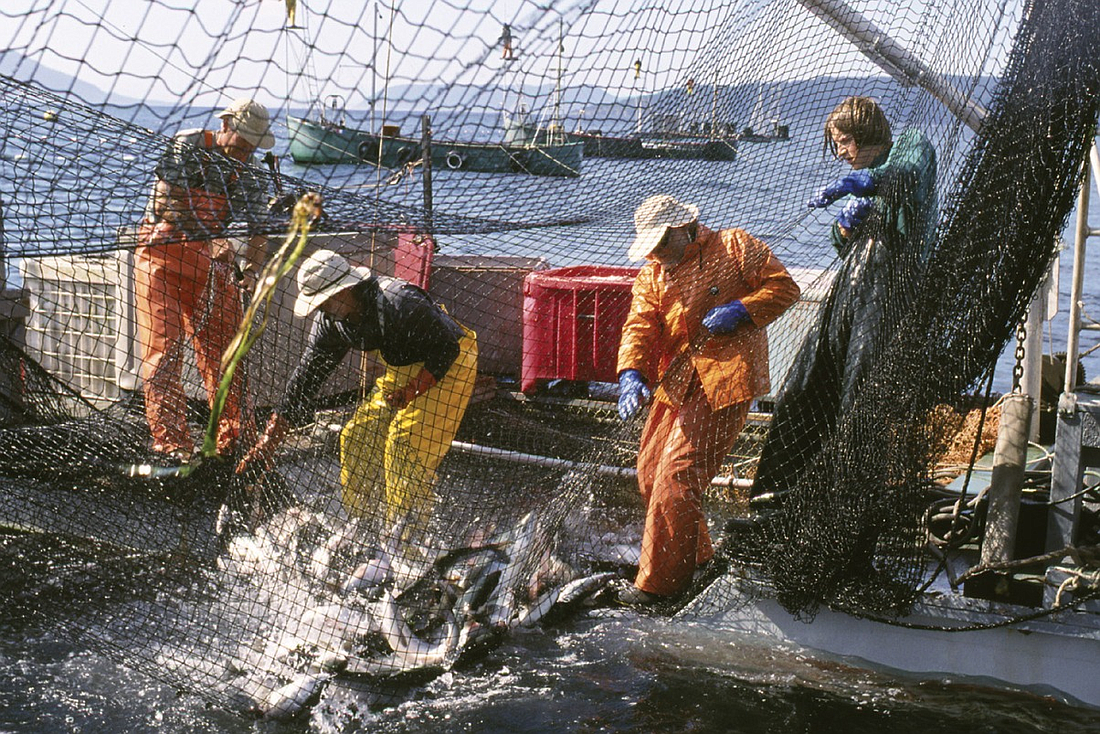 ---
---
Lots of neighborhood events come your way this week, from an international market in Birchwood to the Reefnet Festival on Lummi Island, a block party in Ferndale, and a meandering through the Columbia blocks.
Birchwood International Market
The Birchwood International Market is a large open-air market that celebrates the rich cultural diversity of Birchwood, Bellingham and the Pacific Northwest. The final market of the season takes place from 6–8 p.m. Friday, Aug. 19, in the parking lot at Park Manor Shopping Center, 1539 Birchwood Ave. Bring the family or friends to the commercial heart of the Birchwood neighborhood and shop local vendors, eat and play. Featuring cultural performances, music and art, the event is one you won't want to miss. Search the event on Facebook to find out more.
The Highlands come to Ferndale
Ferndale High School theater alumni perform in Lerner and Lowe's "Brigadoon" at 7 p.m. Aug. 19–20 in the auditorium at Ferndale High School, 5830 Golden Eagle Driive. Tickets will be $15 at the door, cash or check only. Info: 360-383-9240. 
Life according to the Fates
Kitchen Sink Theatre Company Presents  "Thread," written by Jessica Moreland and directed by Matthew Balam, at 7:30 p.m. Friday and Saturday, Aug. 19–20, continuing Aug. 25–27, at the Sylvia Center for the Arts, 207 Prospect St. 
Rem wants a quiet life, full of early mornings spent in diners, lots of ice cream and evenings spent in their liminal headspace over which they have complete physical control. But for some reason, the three Fates have decided that Rem will be the next mythological hero, destined to go on some great quest to save the world. But Rem has no interest in any of that. So, with the help of Psyche, who has her own bone to pick with the Fates, Rem decides to go on their own not-so-heroic journey to avoid the Messenger of the Fates, and talk to those three meddlesome gods directly. But maybe Psyche has some much darker intentions in tagging along. And wait, did a talking frog just threaten to kill Rem? Tickets are $10–$15 at sylviacenterforthearts.org.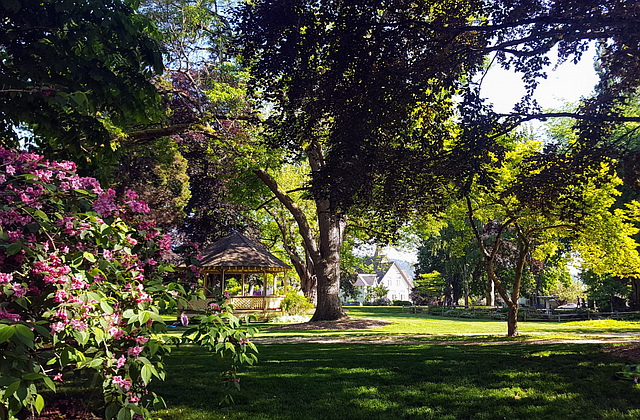 Reefnet Festival
Longtime Lummi Islanders will remember the Reefnet Festival that became a semi-annual event 17 years ago. It continued running for five years. The event was originally held at Village Point Marina, but it's now at the new home of the Salish Center home on Legoe Bay at 4300 Matia View Dr. Attend from noon to 9 p.m. Saturday, Aug. 20. 
Activities include live music, food booths (including reefnet-caught salmon), a beer and wine garden, awards, arts and crafts, boat rides to the reefnet gears, fresh sockeye salmon to purchase, Lummi Tribal blessings and more.
Off-island guests are encouraged to walk onto the ferry at Gooseberry Point and shuttle vans will be waiting. Admission is $25 (includes a T-shirt!), free for those 16 and younger. Proceeds will benefit Lummi Island for Education Foundation (L.I.F.E.), Beach Elementary School PTO, and the Lummi Island Boys & Girls Club. Find out more at salishcenter.org. 
BTG volunteers put the "community" in theatre 
Want to see what Bellingham Theatre Guild is all about? Want to learn more about the departments that make the magic happen? Learn about volunteer opportunities at 10 a.m. Saturday, Aug. 20 (and the third Saturday of every month) in the lobby of the playhouse, 1600 H St. Sessions last about an hour and include a tour of the historic building. If you are able please fill out a volunteer interest form prior to attendance, but it's not required. Do so at bellinghamtheatreguild.com/volunteer/. 
Drink up in Ferndale
The City of Ferndale Arts Commission, in partnership with Fringe Brewing, hosts the inaugural (and free!) FerndAle Block Party from noon to 8 p.m. Saturday, Aug. 20, at 5640 Third Ave. There will be eight local bands — Groovebot, NorthstaR, Stillvettas, Cosmic Sauce, Shenanigans, Andrew Hansen, Roger Quiggle, and East Coast Dave and the Midwest Swingers — plus food trucks (Sage Against the Machine, WTF — Where's the Food?, Mobile Mouth, Hole Hungry Street Food, Kona Ice) beverages, temporary tattoos from Empress Tattoo, balloon animals, Makerspace activities and giveaways. 
Additionally, tour a WTA bus, learn how to load your bike on the bus and get all of your transit questions answered. Finally, check out some great local nonprofits and find out how to support them and get involved. Details are at fringebrewing.com.
A beautiful day in the neighborhood
Stroll through one of Bellingham's oldest neighborhoods, known for its tree-lined streets and Victorian houses, and hear stories about pioneer families and iconic neighborhood parks, schools, churches and more from 2–3:30 p.m. Sunday, Aug. 21 in the Columbia neighborhood, hosted by the Bellinghistory Good Time Girls. Total distance is less than one mile. Space is limited. Admission is $10. Reserve tickets at bellinghistory.com.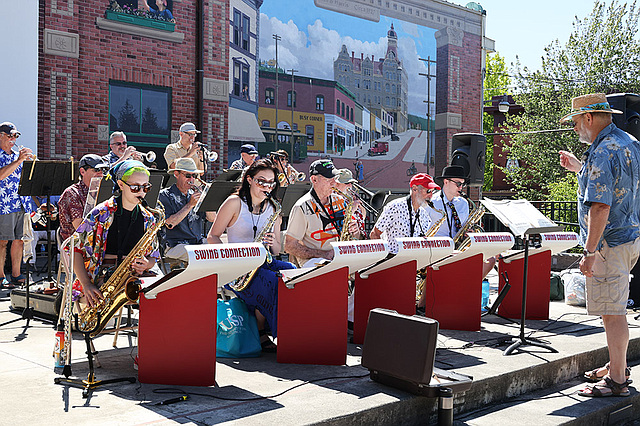 Big Band Bonanza
Bellingham Parks and Recreation brings together three regional swing bands for an afternoon of music from 11 a.m. to 4:30 p.m. Sunday, Aug. 21, at the Fairhaven Village Green at 10th Street and Mill Avenue. Skagit Swings from Mount Vernon leads off from 11 a.m. to 12:30 p.m.,  followed by the A'Town Band from Anacortes from 1–2:30 p.m., and Swing Connection takes the final set from 3–4:30 p.m. It's free and dancing is encouraged. Details: swingconnection.org. 
Before attending an in-person event, check with individual venues to make sure it is taking place as scheduled.
Margaret Bikman's column runs every Wednesday. Reach her at margaretbikman@gmail.com.