The A-List
A&E calendar: Retreats, rooftops and comedy jams
A curated selection of events from Whatcom and Skagit counties
August 17, 2022 at 5:15 a.m.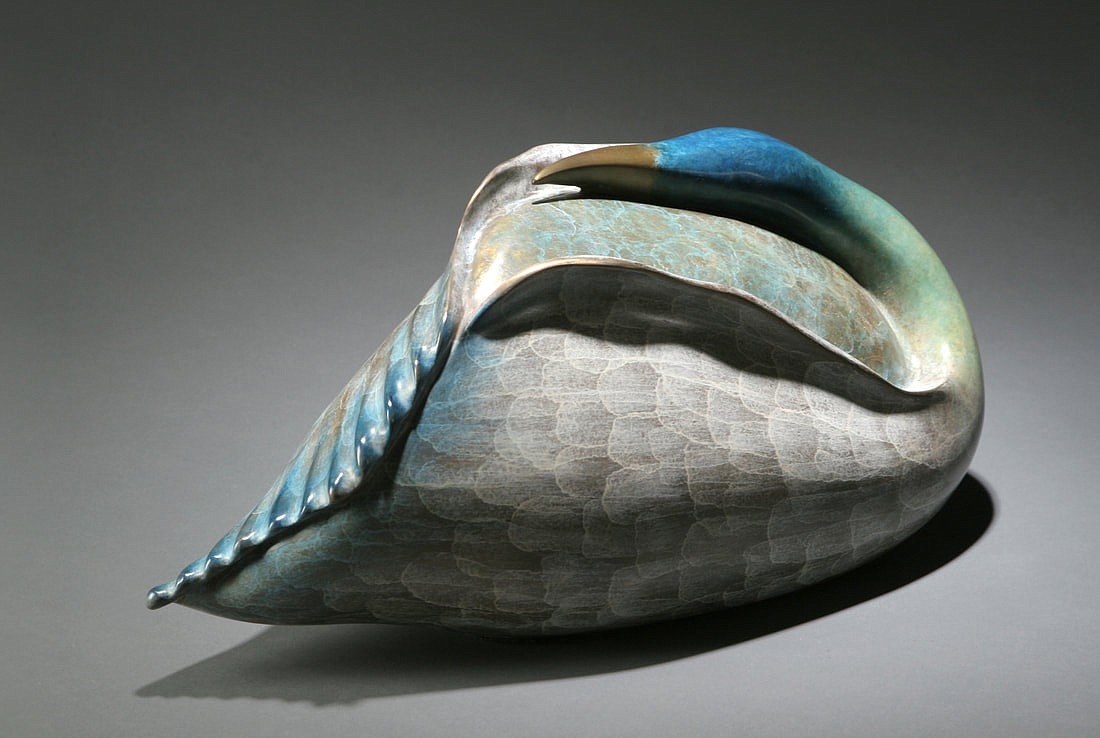 ---
---
Thursday, Aug. 18
Docent Tours
1 p.m., Whatcom Museum's Lightcatcher Building, 250 Flora St.
Gain in-depth insights about themes, artists and works in "Many Wests: Artists Shape an American Idea" at 1 p.m. Thursday and Saturday. The fascinating exhibit examining the perspectives of 48 modern and contemporary artists offering a broader and more inclusive view of the West closes Sunday, Aug. 21. Tours are included with admission. Info: whatcommuseum.org. 
A Calculated Retreat
7:30 p.m., Anacortes Community Theatre, 918 M Ave.
Local playwright Willow McLaughlin's comedy/mystery continues this weekend with showings at 7:30 p.m. Thursday through Saturday, and 2 p.m. Sunday, at ACT. The production features one remote cabin, eight strangers, a dead diva and a puzzling mystery to solve. Expect laughs and twists galore. Tickets are $25. Additional performances take place weekends through Sept. 3. Info: acttheatre.com. 
Friday, Aug. 19
Rooftop Cinema
7 p.m., Bellingham Parkade, 1300 Commercial St.
Pickford Film Center's "Summer of Swayze" outdoor movie series comes to an end with a screening of "Road House" — featuring one of late actor Patrick Swayze's most iconic roles. The movie will be preceded by music, games and food. Entry and parking are free. Info: pickfordfilmcenter.org. 
An Improvised Musical
8 p.m., Sylvia Center, 207 Prospect St.
Plot, lyrics, music, choreography and comedy will combine to make an epic improvised production worthy of (off) Broadway at 8 p.m. every Friday and Saturday through August. Proof of vaccination or of a negative COVID test will be required. Masks are optional. Tickets are $10–$15. Info: theupfront.com. 
Saturday, Aug. 20
Mount Vernon Market Anniversary
9 a.m. to 2 p.m., Riverwalk Park, 509 Main St.
Every Saturday through Oct. 8, the scenic locale along the Skagit River will be the place to find fresh produce, baked goods, honey, coffee and tea, flowers, arts and crafts, plants and much more. Today's event celebrates the market's 35th anniversary and will include goodie bags, a juggler and cotton candy, to name a few. Info: mountvernonfarmersmarket.org. 
Dockside Market
10 a.m. to 2 p.m., Squalicum Harbor, Gate 5
Local fisherfolk will be selling their fresh and frozen wares at this twice-monthly market. Visit the dock early to find the best selection of seafood options. Details and participating vendors and products are posted 24 hours ahead of sale days. Info: bellinghamseafeast.com. 
Artists' Garage Sale
10 a.m. to 3 p.m., La Conner Artists' Gallery, 128 S. First St.
Expect garage sale prices at this event, which will feature art supplies of all kinds, including beads and beading supplies, calligraphy cards, fabric remnants, purses, sewing supplies, fabric baskets, placemats, knit hats, metal art, stamped jewelry, power tools, mosaic molds, picture frames and other treasures. Info: 360-399-1660. 
Whidbey Studio Tour
10 a.m. to 5 p.m., throughout Whidbey Island
Meet as many as 53 local and regional artists at the Whidbey Working Artists Open Studio Tour taking place Saturday and Sunday. Visiting the studios gives the public a behind-the-scenes glimpse at the artistic process, as well as allowing people to peruse and purchase paintings, sculpture, pottery, blown glass, photographs, textiles, baskets, wood art, jewelry, engravings, carvings and more. Entry to the self-guided tour is free. Info: whidbeyworkingartists.com. 
Summerfest
1–6 p.m., Josh VanderYacht Memorial Park, Deming
The South Fork Valley Community Association hosts this annual community celebration, commemoration and fundraiser. A ceremony, family picnic time, games and activities, live music, dancing, arts and crafts vendors, candidates for local office and more will be part of the festivities. Entry is by donation. Info: southforkvalley.org. 
Upcycled Runway Show
5:30–9 p.m., Time and Materials Tap House, 954 N. State St.
Twelve local designers will present their collections of upcycled wearables including vintage, ready-to-wear and "trashion"/industry waste at a Toward Zero Waste event. DJ Kraymer Gdot starts at 7 p.m., and there will also be a dance-off with cash prizes. Tickets are $12–$15 (free for youth 12 and younger). Info: thegoatscoat.com. 
Artist Talk
5:30 p.m., i.e. gallery, 5800 Cains Court, Edison
Skagit Valley oil painter Gregg Laananen will talk about his work, which is on display in Edison Fridays through Sundays through Aug. 28. Laananen has developed his own personal vocabulary of motifs, which are steeped in primal imagery and hieroglyphics. Info: ieedison.com. 
'The Goonies'
7:15 p.m., Fairhaven Village Green, 1207 10th St.
Belly dancer Rachel Carter will perform before the screening of this 1985 adventure comedy begins at dark. The summertime movies comprising the Fairhaven Outdoor Cinema will conclude Saturday, Aug. 27 with a screening of "The Princess Bride." Entry is $7 at the door. Info: enjoyfairhaven.com.  
Native Comedy Jam
7:30 p.m., Swinomish Casino & Lodge, Anacortes
Some of the funniest Native American comedians around will take the stage at the venue's Wa Walton Event Center. Host Kasey Nicholson will be joined by seasoned comics Tonia Jo Hall, Tatanka Means and Jim Ruel, plus rap duo Mike Bone will join the party. Tickets are $35 for general admission and $50 for a meet-and-greet pass. Info: swinomishcasinoandlodge.com. 
Sunday, Aug. 21 
Skagit Valley Farmers Market
10 a.m. to 2 p.m., Christianson's Nursery, Mount Vernon
Produce, baked goods, art, jewelry and much more can be found every Sunday near the nursery's Vinery building. The event takes place weekly through Oct. 2. Info: christiansonsnursery.com. 
Tuesday, Aug. 23
History Sunset Cruise
6:30–8:30 p.m., Bellingham Bay
Pack a picnic, sunglasses and a light jacket for this weekly outing put on by the Whatcom Museum every Tuesday through Aug. 30. Local historian Brian Griffin leads the outings, which focus on stories about the region's history and up-to-date facts about bayside activities. Tickets are $35–$40. Info: whatcommuseum.org. 
Wednesday, Aug. 24
Sedro-Woolley Farmers Market
1–4 p.m., Hammer Heritage Square
Residents and visitors can procure fresh, local food and products at the midweek gathering, which takes place Wednesdays through Oct. 12. Info: sedrowoolleyfarmersmarket.com 
Wednesday Market
4–7 p.m., Waypoint Park, 300 W. Laurel St.
Fresh produce, arts and crafts, and food can be found every Wednesday through Sept. 14 at the Port of Bellingham property located near Kushan Trackside. Live music and activities for kids will also be offered. Info: bellinghamfarmers.org. 
Before heading out to attend in-person happenings, check with individual venues to make sure the event is still taking place as scheduled.
The A-List appears weekly on Wednesdays. To submit an event for consideration, email calendar@cascadiadaily.com.