Film
Farewell, Olivia: A star sighting at Fairhaven Outdoor Cinema
Movies and memories at the Village Green
August 15, 2022 at 1:13 p.m.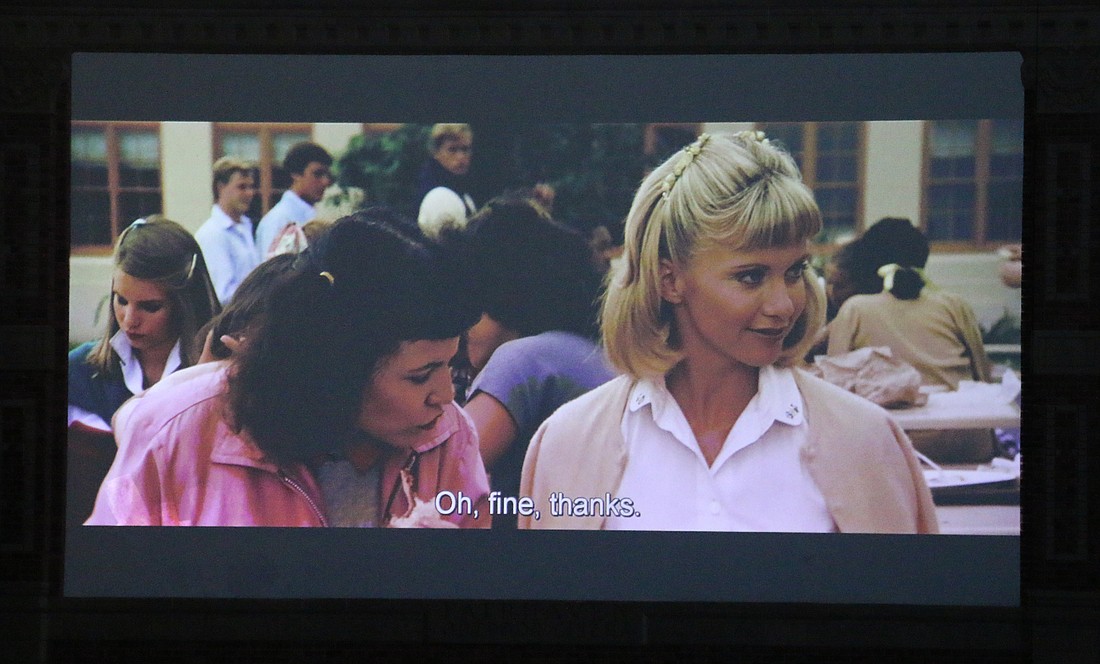 ---
---
It was a few minutes past dusk on Saturday night when actress and singer Olivia Newton-John's face first appeared on the screen at the Fairhaven Outdoor Cinema, and the crowd gathered at the Village Green to watch the musical "Grease" erupted in applause.
As a longtime fan of the 1978 box-office-smashing film, I was in attendance to pay homage to Newton-John, who died at the age of 73 Monday, Aug. 8 at her home near Santa Barbara, California, following a 30-year battle with reoccurring breast cancer.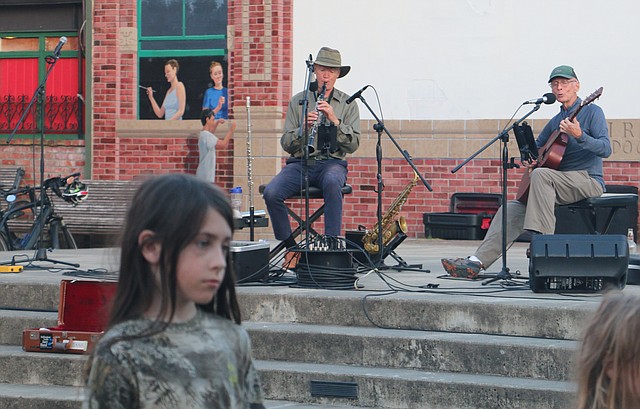 Judging by the number of people in attendance at the al fresco film — set up in camp chairs on the periphery of the green space, sprawled on blankets on the lawn, and filling the wood benches lined up underneath awnings — I wasn't the only one who took advantage of the serendipitous timing of the screening of "Grease," which made it possible to see the star sighting.
Although it debuted in 1978, the movie begins in the summer of 1958, when local high school student and T-Birds "greaser" gang member Danny Zuko (a perfectly cast John Travolta) meets a vacationing Australian girl named Sandy Olsson (Newton-John, natch) on the beach in a fictional California town. They say goodbye, but it's soon revealed that, unbeknownst to Danny, Sandy's family decided to stay in the United States.
A montage of the couple's early romance reveals the seasonal fling was relatively innocent, but you'd never guess that by the way Danny recounts their relationship to his fellow T-Birders in the song "Summer Nights." On the first day of class at Rydell High School, while Sandy is singing "He got friendly, holding my hand," Danny is on the bleachers telling his leather-jacket-wearing buddies that "She got friendly down in the sand." Sexual innuendos continue throughout the song (and, frankly, throughout the entire movie).
When the Pink Ladies — the female counterparts to the T-Birds — realize the fella Sandy's singing about is Danny Zuko, they stage a reunion. It doesn't go well. At first, Danny is excited to see Sandy, but as soon as he realizes all his friends are listening in, he acts like he doesn't know who she is.
The rest of the movie is a push-and-pull between Danny and Sandy. He's a bad boy, she's a good girl and they never quite reach the equilibrium that allows for a relationship of equals until the final scene, when (spoiler alert) she trades her poodle skirts for leather hot pants and they fly off together in a convertible.
There are plenty of cringe-worthy moments to be found in "Grease" — fat- and slut-shaming, male predation and stereotyping of certain characters are among them — but watching the movie with a laser focus on Olivia Newton-John gave me more insight about her role. She played Sandy with dewy-eyed innocence, but when singing solos such as "Hopelessly Devoted to You" and "Look at Me, I'm Sandra Dee," she gave viewers a deeper glimpse into her character's soul. That may sound cheesy, but it's true.
When watching "Grease" in the modern age, it's helpful to remember that both before and after the film, Newton-John found great success in her musical career. The British-born Australian performer won four Grammy Awards, had five No. 1 hits and sold more than 100 million records. Additionally, she was an advocate for breast cancer research and was an activist for a number of environmental and animal rights causes.
While you'll likely have to wait until next summer to see Newton-John sing and emote in "Grease" on the Fairhaven Outdoor Cinema screen, it's not too late to make plans to attend one or both of the final two movies on the summertime slate. Saturday, Aug. 20 will feature the movie "The Goonies," with pre-show entertainment by belly dancer Rachel Carter, and the season comes to an end Saturday, Aug. 27 with the perennial fairy tale favorite, "The Princess Bride." The Bird House will provide the tunes on closing night.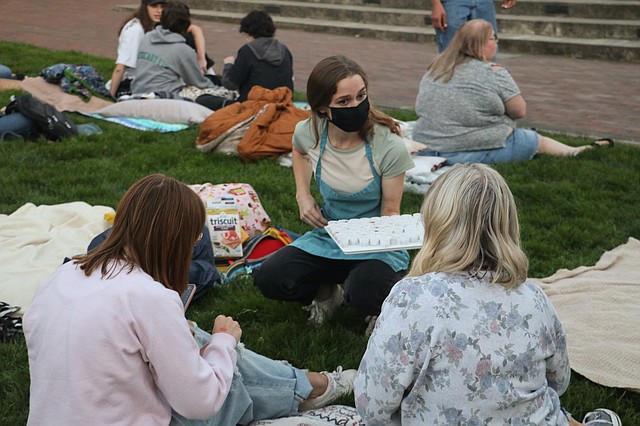 The movies show at dusk, but I'd advise getting to the Fairhaven Village Green early to ensure you have adequate seating. No lawn chairs are allowed on the grass, so if you're not comfortable sitting on a blanket, you'll want to secure your spot in a timely manner. Another tip: The nights are getting cooler, so even if you arrive when the sun's still shining, bringing an extra layer of clothing is a good idea. Other than that, respect other people's space, support the Fairhaven Association by purchasing popcorn and soft drinks, and enjoy the community camaraderie that comes from spending a summer night together under — and with — the stars.


Remaining Fairhaven Outdoor Cinema movies take place at dusk Aug. 20 and Aug. 27 at the Fairhaven Village Green, 1207 10th St. Entry is $7 cash, $8 with credit cards. Info: enjoyfairhaven.com.