Environment
Bellingham Bay cleanup gathers 80 pounds of trash
RE Sources partners with boating center to clean up waterfront
August 7, 2022 at 8:52 p.m.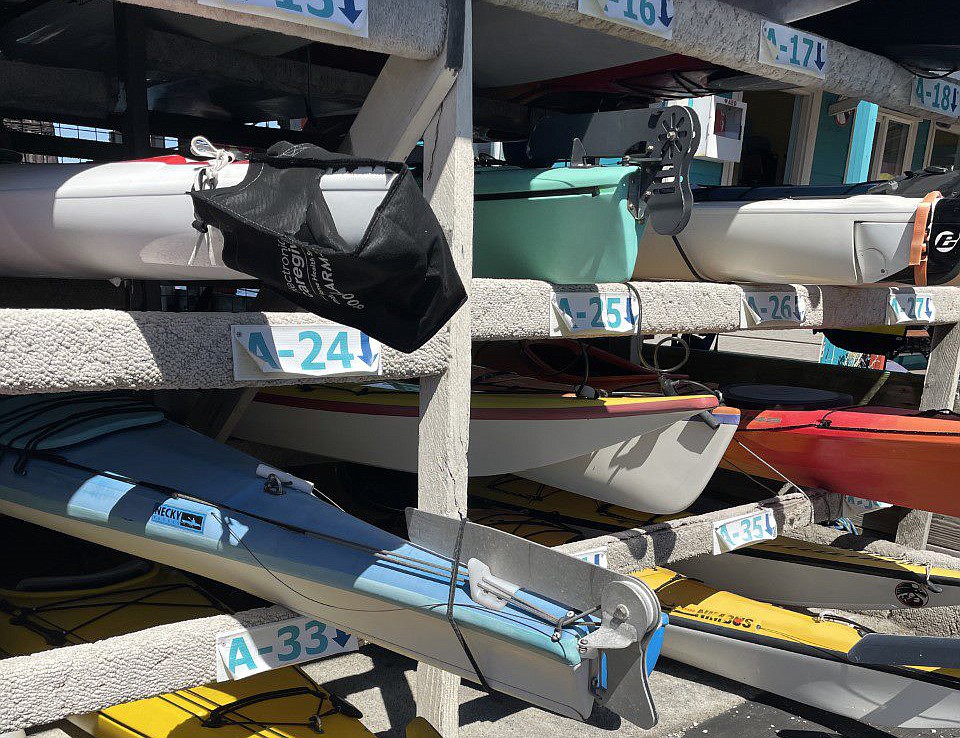 ---
---
Around 20 volunteer paddlers helped collect 80 pounds of trash out of Bellingham Bay Sunday during a kayak cleanup organized by the Community Boating Center (CBC) and RE Sources. 
RE Sources is a nonprofit organization that serves Whatcom and Skagit counties, focusing on environmental issues such as local climate change and protecting the Salish Sea.  
On Sunday, the organization called on the community to help remove litter from the waterfront. Volunteers gathered in 80-degree weather at the boating center and were given a safety lesson and a brief rundown of the route they would take.  
The volunteers were then asked to divide themselves into two groups, one composed of beginners, and one of more advanced kayakers who would row to Glass Beach and back.  
"One thing a lot of people don't realize is that most water pollution starts on land," said Simon Bakke, RE Sources communications manager.  
Bakke likened the event to a deep clean of Bellingham Bay. 
"Our staff and volunteers are on the water all the time," Bakke said. "We're partnering with the CBC this time to get some folks into boats for free."  
RE Sources has done water-related projects in the past, but the boating center offering free kayak rentals made it easy for volunteers to help clean up Bellingham while enjoying paddling on a nice day.  
Eleanor Hines, the North Sound Baykeeper and lead scientist for RE Sources, headed the kayak cleanup.  
"It was good for people to get that different perspective of our shoreline," Hines said after the event.  
Hines said it was important to get new paddlers on the water. In a kayak, volunteers get the opportunity to protect the water they're learning to appreciate, she said.       
"It's like paddling for a purpose," Hines said.  
With a little more than 20 volunteers, three hours of kayaking, and 1.5 miles of waterfront, the group collected a hefty load of trash.  
"There were some big pieces, but a lot of that 80 pounds was micro trash," Hines said, adding that most of the litter collected was things like cigarette butts and plastic packaging.  
Based on the amount of trash collected and the positive experiences from the volunteers and CBC employees, Hines said the cleanup was a success.  
"We'll definitely [be talking] pretty soon about doing something again next year," she said.