Community
Immigrant farmworker's rights supporters rally at City Hall
Deceased farmworker honored amid call for enhanced resources
August 5, 2022 at 6:00 p.m.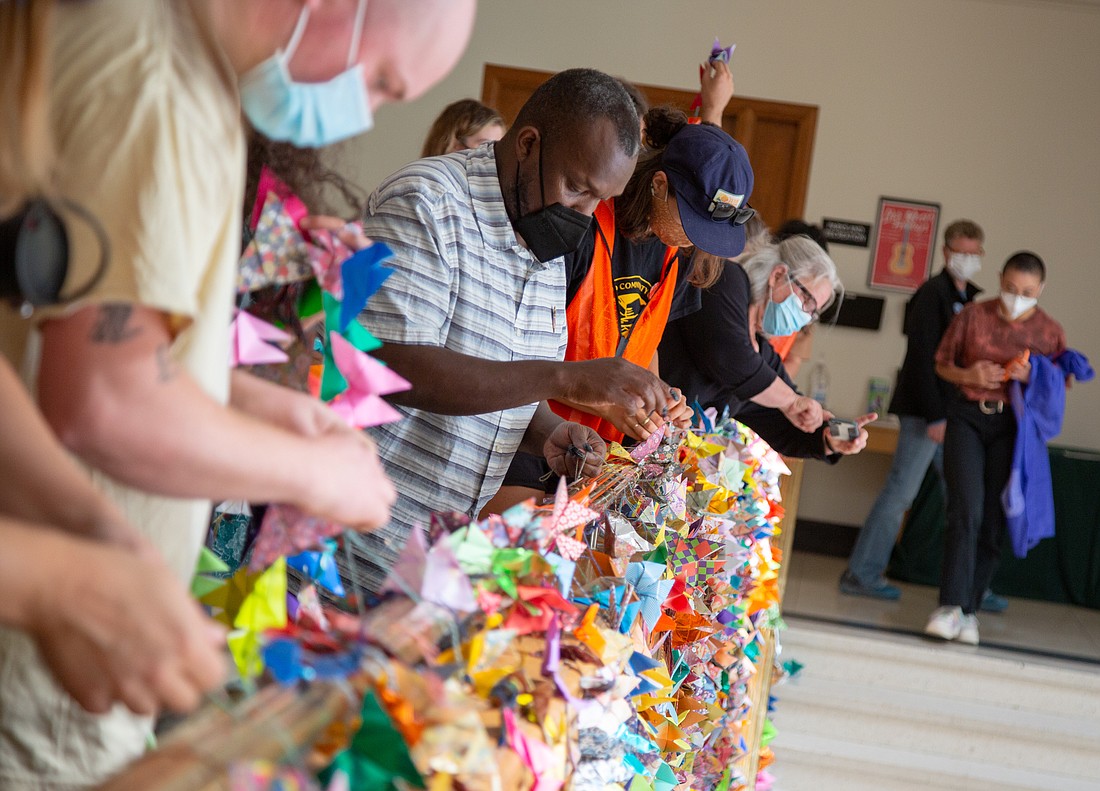 ---
---
A rally Friday in front of Bellingham City Hall honored the life of Honesto Silva Ibarra, 28, an immigrant farmworker who died in Whatcom County in 2017. Organizers said the rally also served as a call to action for the city to improve resources for immigrant workers.
This August marks the five-year anniversary of Ibarra's death. A married father of three, Ibarra was working as an H-2A farmworker at Sarbanand Farms of Sumas, where, complaining of excruciating headaches, he collapsed after working long hours in hot and smoky air conditions.
Ibarra died in a Seattle hospital four days later. The King County Medical Examiner determined that he died of natural causes. The incident led to a string of protests by workers against the farm, and dozens of workers were fired for refusing to work.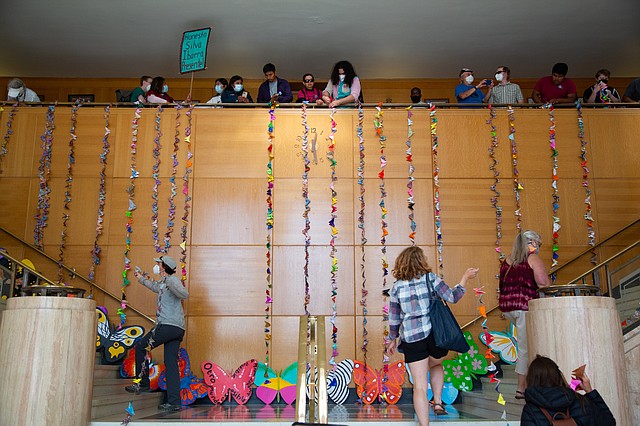 A year later, a state Labor and Industries investigation concluded that no safety or workplace violations were connected to the death. The farm was fined, however, for violations such as missed employee breaks and late meal periods. 
Friday's rally was organized by Community to Community Development, a female-led organization dedicated to food sovereignty and immigrant rights.   
Several members of the Immigration Advisory Board were also in attendance to discuss the need for a city-funded Immigrant Resource Center, which they feel could act as a safe place for immigrants to ask for help, a resource that might have helped Ibarra.
In the past, Ibarra's death has been remembered through a farmworker march, but this year the event took shape in the form of a rally.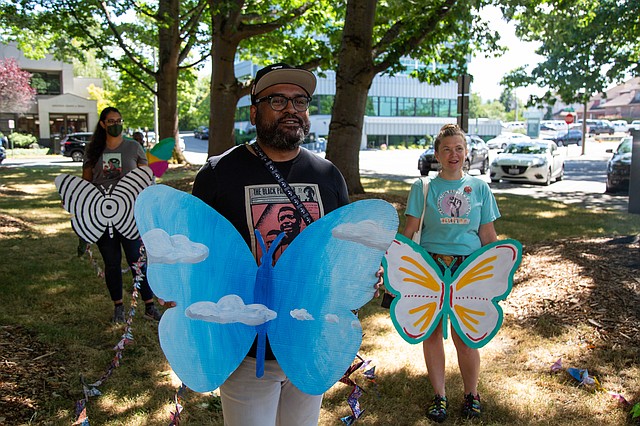 "This is what needed to happen today," said Tara Villalba, a member of the Immigration Advisory Board.
"[The rally] is first about remembering Honesto, and second it's an opportunity to move forward and call attention to the fact that there is wider community support for an Immigrant Resource Center," Villalba said, adding that the vision of the center is guided in part by the farmworkers on the Immigration Advisory Board.  
According to the Community to Community press release for the rally, the board has been researching other cities that contain immigrant resource centers and has presented a proposal to the Bellingham City Council and are now awaiting a response.  
Thousands of origami butterflies tied together on strands scattered the city hall lawn. The butterflies were folded by community members to symbolize the beauty of migration.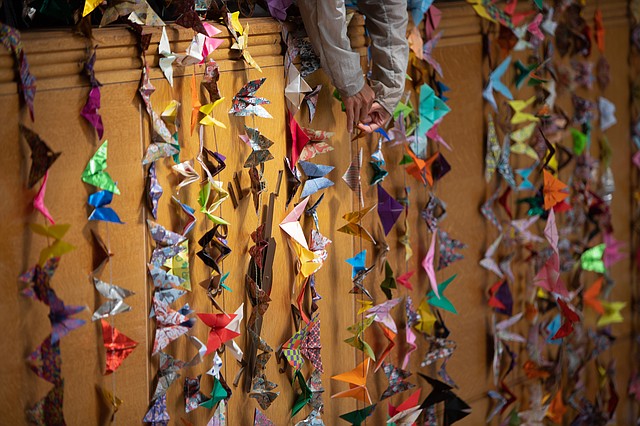 After various community members spoke about immigrant issues, farmworker rights and Ibarra's passing, attendees lifted the butterfly strands and brought them inside the building, where they hang now. 
"This means a lot, taking the time to fold all these butterflies," said Alfredo 'Lelo' Juarez, a member of Community to Community and speaker at the event.  
"We want the city to hurry," Juarez said, in reference to the city's approval for the Immigrant Resource Center. "The community really needs this."