Best Bets
Festivals, tragedy, pirates and poetry
Margaret Bikman's weekly picks
August 3, 2022 at 5:10 a.m.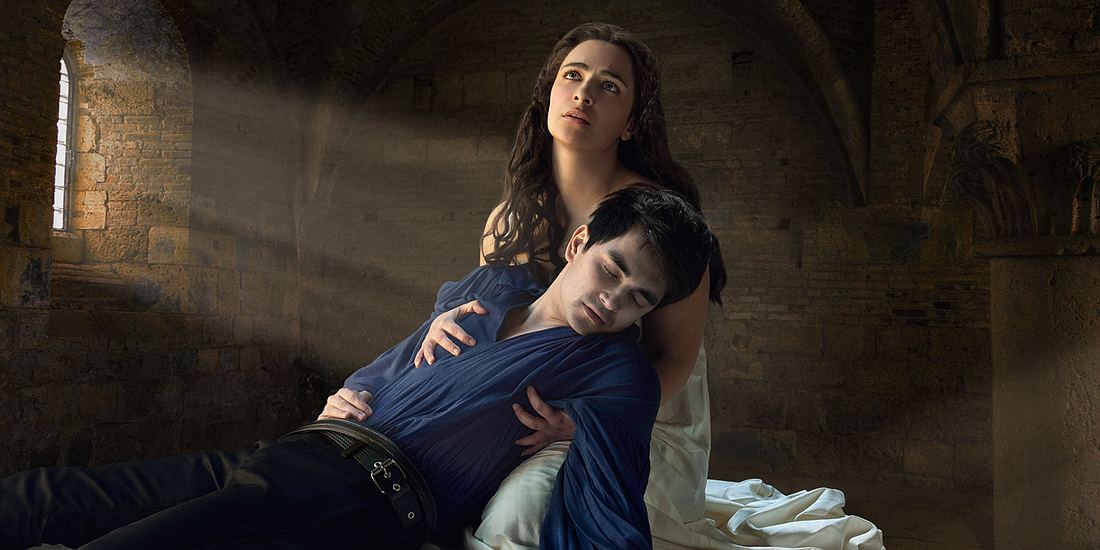 ---
---
This week is filled with family-friendly events. Kids can be pirates, athletes and artists, plus there are things for grown-ups to attend, such as a new production of "Romeo and Juliet" across the border, chamber music on Orcas Island and a rescheduled jazz concert at Bellewood Farms.
A tale of woe
Shakespeare's beloved romantic tragedy "Romeo and Juliet" joins Vancouver, British Columbia's Bard on the Beach Shakespeare Festival's 33rd season in Sen̓ákw/Vanier Park. "Romeo and Juliet" runs on the Howard Family Stage in the Douglas Campbell Theatre from Wednesday, Aug. 3 to Sept. 24. Full details on all the festival's productions and events are available at bardonthebeach.org. 
Music in the islands
The 25th season of the Orcas Island Chamber Music Festival takes place Thursay, Aug. 4 through Saturday, Aug. 20. It will be a grand celebration featuring intimate live and livestreamed indoor concerts, big outdoor concerts at the Stage on the Village Green in Eastsound and an energetic and engaging concert on Lopez Island. Find details at oicmf.org. 
Anacortes Arts Festival
The art-focused festival that began in 1962 stretches down Commercial Avenue from 10th Street all the way to the Port dock on the Guemes Channel waterfront, Friday through Sunday, Aug. 5–7. Along that route, attendees will get to experience artisan booths, jazz and main-stage entertainment, two beer and wine gardens, food trucks and vendors, a Kids Discovery Area, artist demonstrations and "Arts at the Port" Fine Art Show on the dock. Info can be found at anacortesartsfestival.com. 
Not that chocolate factory!
Blaine Community Theater presents its Youth Spotlight Show, "Everlasting Chocolate Therapy," by Steven Hayet, at 7 p.m. Friday and Saturday, Aug. 5–6, and 2 p.m. Sunday, Aug. 7 in Blaine High School's Orange & Black Box Theater, 1055 H St. 
Fifteen years after touring Willy Wonka's famous Chocolate Factory, the former gum-chewer Bo returns to confront the man who made her blue only to discover that Chuck, a fellow golden ticket-finder, is now in charge of operations. Since being hand-picked as an 11-year-old, Chuck has struggled to follow in his predecessor's footsteps, and the frustrated orange workers of the factory want a change, reuniting Chuck and Bo with the three other contestants to determine who should be the next Chocolate Man.
"Everlasting Chocolate Therapy" explores the bittersweet reality of the five not-so-lucky golden ticket finders and their attempts to overcome the consequences of childhood decisions. Tickets are $5 at the door or in advance at blainecommunitytheater.com. 
Drayton Harbor Maritime Festival
Enjoy a fun family weekend with a street fair and maritime celebration Saturday and Sunday, Aug. 6–7, in downtown Blaine. The two-day event is packed with games for kids, crafts, a scavenger hunt, the Prestigious George Raft Race, pirate costume contest, arts and crafts, food vendors and vintage steamboats, presented by the Blaine Chamber of Commerce. Info: blainechamber.com.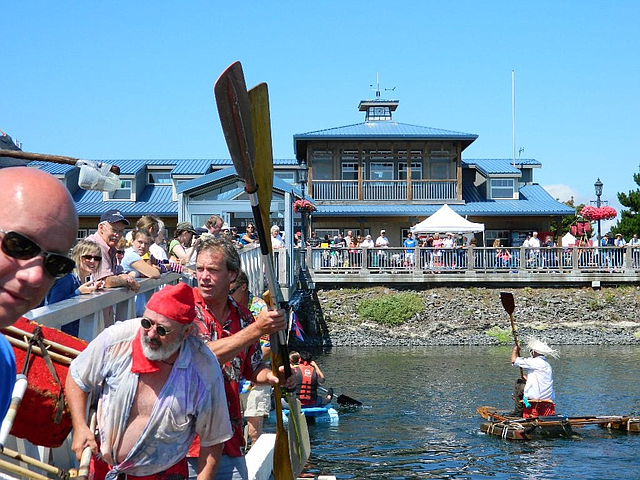 Gather 'round, mateys!
Don't miss Pirate Daze, a fun-filled, pirate-themed event for children. It all takes place from 10 a.m. to 2 p.m. Saturday, Aug. 6, at the Blaine Marine Park Playground. Dress up like a swashbuckling pirate for the "pirate costume contest. And 'shiver me timbers' you might be able to win prizes, and maybe a doubloon or two." The day will also include games, music, a treasure hunt and more. For more details, visit bbbparkandrec.org. 
Arts anniversary celebration
Lynden's Jansen Art Center, 321 Front St., celebrates 10 years of exhibits, workshops, classes and performances with an open house from 11 a.m. to 5 p.m. Saturday, Aug. 6, with activities inside every studio and spilling out onto the sidewalks and patios. Enjoy live music all day, including an interactive Celtic jam session. Drop into the center's creative studios and participate in take-and-make activities everywhere. Admission is always free. Find out more at jansenartcenter.org.    
Bellingham Kids Fest
Bellingham Parks and Recreation, in partnership with WestEdge Credit Union, hosts its annual Kids Fest from 11 a.m. to 3 p.m. Saturday, Aug. 6, at Civic Stadium. This free event showcases the wide variety of services and opportunities for children and their families in Whatcom County. There will be lots of activities for everyone, including wood turning, mini-golf, bounce houses, LEGO fun land, bubbles, face painting, balloons, martial arts, crafts, an obstacle course, a bike course, robotics and a visit from Miss Whatcom County. Info: cob.org. 
A bizarre bazaar
The second annual Fairhaven Funky Bizarre Bazaar takes place from 11 a.m. to 5 p.m. Saturday, Aug. 6, at Fairhaven's Village Green, with creative re-creators, costumers, up-cyclers, collectors of the funky and unusual, musicians, writers and artists. Think quality, unusual, up-cycled furniture, costumes, clothing and jewelry, original art, vintage, carefully curated sculpture, yard art, comics, graphic novels and more. It's a Bizarre Bazaar, so feel free to dress accordingly. Find out more at enjoyfairhaven.com.  
Music benefits teens
Legendary musician Tret Fure joins Bellingham's Erin Corday at 7 p.m. Saturday, Aug. 6, at the Blue Room, 202 E. Holly St., in a benefit for Girls Need Guitars, with Fay Eiford opening. Proceeds will provide guitar lessons and workshops for kids in foster care in Whatcom and Skagit counties. Tickets are $15–$20. Get them at blueroombham.com.  
Jazz on the farm
Join Whatcom Sound Jazz, a vocal jazz ensemble made up of all treble voices and local jazz instrumentalists, in a concert postponed from May, now at 3 p.m. Sunday, Aug. 7, at Bellewood Farms, 6140 Guide Meridian. Tickets for "Marvelous Music in May (August!)" are $10 (youth ages 17 and younger get in free). Bellewood will have desserts and drinks for purchase that will complement the music of Duke Ellington, Cannonball Adderley, Van Morrison, and Antonio Carlos Jobim, and the ensemble will debut several arrangements by director Michael-Paul Gurulé. Details: whatcomsoundjazz.org. 
SpeakEasy 29
In the works is the next SpeakEasy evening of poetry sharing on Sept. 18, with Olympia poet Bill Yake and Michael Daley's Empty Bowl Press. Organizers would like to include approximately one dozen poems by local or almost-local poets in the program that are linked somehow to Yake's title poem "Waymaking by Moonlight," and his image of a phantom orchid, which is featured in the poem.
Reply to lutherallen8@gmail.com with your submission by Sunday, Aug, 7. In the body of the email, describe how your poem is linked to "Waymaking." Your work should be no more than one page long and be attached to the email as a Word document or PDF. By submitting, you are committing to attending the reading in person. 
Organizers hope to record the reading and share it on the SpeakEasy page. The audience will be masked and vaccinated; poets will remove their masks while reading. The poems will be projected on a screen as they are being read. If the reading cannot be held in person for any of the rapidly increasing insane crises in the world, they will hold the reading via Zoom (if there's still power!). Contest details can be found at othermindpress.wordpress.com. 
Lynden fair
The 2022 Northwest Washington Fair takes place from 10 a.m. to 10 p.m. Aug. 11–20 in Lynden at the Fair and Events Center, 1775 Front St. Gate admission is $15 for ages 13 through 61, $13 for ages 62 and older, $10 for ages 6 to 12, free for ages 5 and younger.
From 8–9 a.m. Sunday, Aug. 14, gate admission is free, available through Gate 2 or Gate 5. Monday, Aug. 15, is First Responders Day, with complimentary gate admission for all law enforcement, EMTs and firefighters with valid ID, including spouse and children. Additional free days happen Aug. 16 (Military Appreciation Day), Aug. 17 (Kids Free Day) and Aug. 18 (Western Washington University Day). More info: nwwafair.com. 
Before attending an in-person event, check with individual venues to make sure it is taking place as scheduled.
Margaret Bikman's column runs every Wednesday. Reach her at margaretbikman@gmail.com.