Elections
Larsen, Matthews likely to advance to Congressional general election
Preliminary results show Call in third, dimming hopes of a two-Democrat face-off
August 2, 2022 at 9:35 p.m.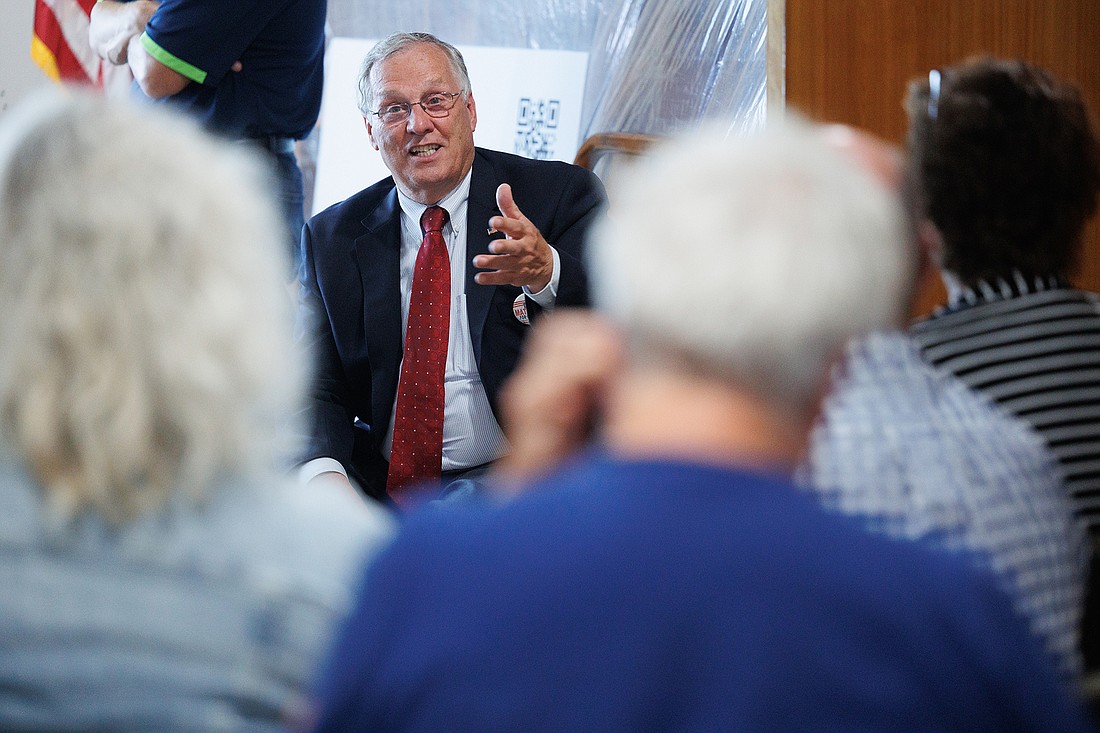 ---
---
Incumbent Rick Larsen and Republican Dan Matthews will likely advance to the general election for the 2nd Congressional District race, based on preliminary results Tuesday night. 
Larsen has secured 48.41% of the early vote, with Matthews following with 17.54%. There have been 116,579 total votes counted in the state for the race as of Tuesday night. Democratic challenger Jason Call currently sits in third, with 13.29% of the vote. 
Larsen and Matthews appear likely to beat out seven Republican, Independent and Conservative party challengers Leif Johnson, Cody Hart, Dan Matthews, Jon Welch, Brandon Lee Stalnaker, Doug "Yoshe" Revelle and Carrie R. Kennedy.  
They've also likely beat out Call, who was hopeful the November election would see a Democrat face off a Democrat for the first time since Washington switched to the top-two nonpartisan primaries. 
Larsen, the 22-year incumbent, has pledged to continue his work on aviation bills, advocacy for climate change legislation and his interest in investing in Medicare to allow for the negotiation of lower drug prices. 
Larsen said he was feeling "really good" about the results so far.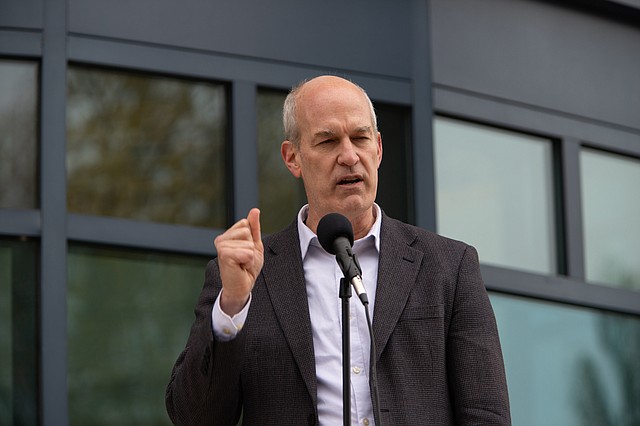 "Looks like this will be a traditional Democrat v. Republican race, as I expected," Larsen said. 
He said his general election focus will be on investing in transportation and the environment, and "being clear about being the only pro-choice candidate in the race." 
Matthews' campaign focused on "security" of all kinds, from economic and national security to border and family security. Matthews made it to the general election in 2012 but lost to Larsen by 70,000 votes. 
Matthews said it's likely too early to tell if he will advance over Call, but said it was looking that way.  
"I'm the one best equipped to take on Rick Larsen," he said. "Public sentiment in the last few months has shown me that people are set for a change. Twenty-two years is enough … They don't know Rick Larsen, and more importantly, he doesn't know them." 
This likely means the end of the election for Call, who advocated for a national single-payer health insurance model, aggressive climate change reform and corporate finance reform, in a previous interview with Cascadia Daily News. 
Call ran in the 2020 primary and narrowly missed out on the general election. He received 13.9% of the vote that year, falling behind successful Republican Timothy Hazelo by just over 2,500 votes. 
"Honestly, we were hoping for better results," Call said after the preliminary results came out. "There's a lot of votes left to count. We're hoping we pull it out." 
Leif Johnson, a member of the America First P.A.C.T., has pulled 2.24% of the vote as of Tuesday night. But he said he wasn't paying much attention tonight due to the mail-in voting system. 
"To be dead honest, I'm sitting here watching 'Stargate,'" he said. 
Given the district's strong Democratic lean and Larsen's incumbency, it's likely Larsen will persist as representative for the next two years. In the 2020 general election, he beat Republican challenger Hazelo by over 100,000 votes, garnering 63% of the vote.