Local
Ferndale procession honors late assistant fire chief
Community mourns loss of beloved firefighter
April 20, 2022 at 10:09 p.m.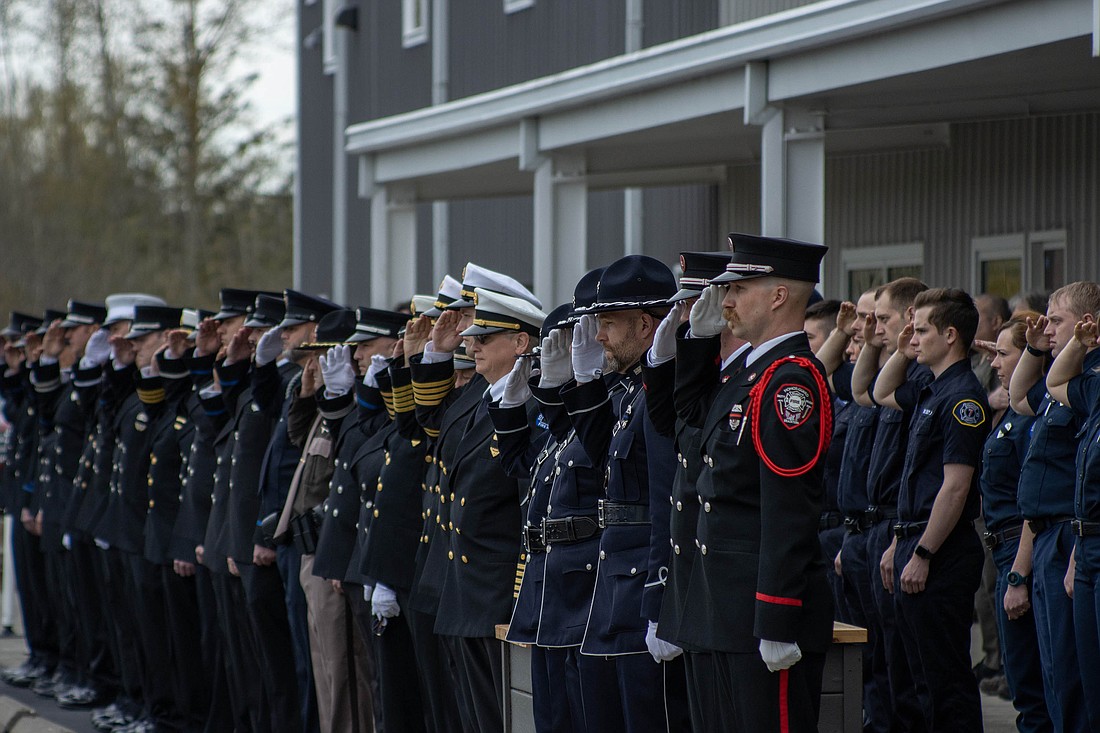 ---
---
A procession through downtown Ferndale Wednesday, April 20 honored the late Dean Crosswhite, Whatcom County Fire District 7 assistant fire chief. Crosswhite died April 6 from kidney cancer at the age of 52. 
He is the second person in the district's 105-year history to "die in the line of duty," according to a Bellingham Fire Department release.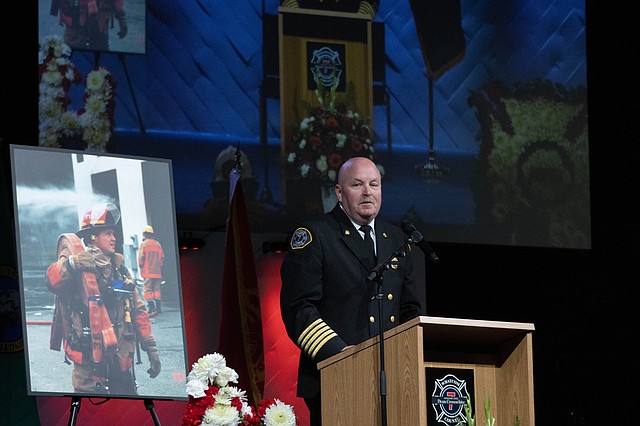 The memorial event began at Station No. 46 on Church Road in Ferndale and consisted of multiple fire department vehicles and non-department vehicles. The procession made its way down Main Street, all the way to Cornwall Church. 
Shortly after arriving at the church, members of the department removed Crosswhite's gear from the main truck, surrounded by a sea of salutes. The gear was then moved inside for his celebration of life. 
"Dean not only served the fire district, but he served the community. He served the Ferndale community with pride," said District 7 Fire Chief Larry Hoffman, a close friend and coworker of Crosswhite's. "Dean will be missed by everyone because he touched everyone's life."  
Crosswhite was a 28-year career veteran, joining the force in 1998, according to the release. Crosswhite began as a resident firefighter at Washington State University as well as working for Kitsap County and Blaine, before making his way to Ferndale. Crosswhite served as a firefighter, lieutenant, division chief of training and assistant chief for District 7.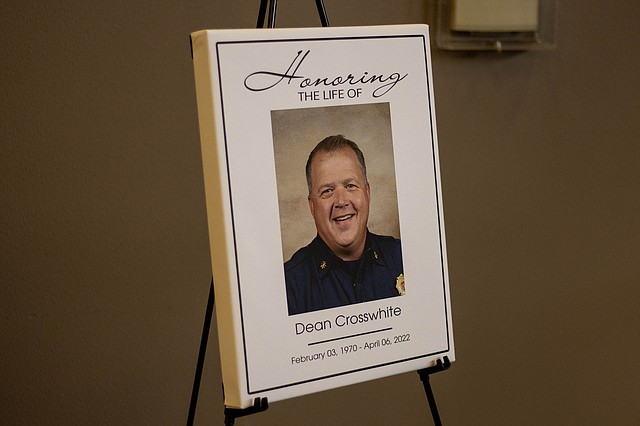 Crosswhite will be missed by his wife Luciana, his son Spencer, stepdaughters Kylie Sutton and Brianna Miller, and stepsons Nick and Anthony Miller, his obituary states. 
"Dean served our community for well over 25 years," Ferndale Police Chief Kevin Turner said outside of Cornwall Church. "To have a fallen brother in arms laid to rest and to see everyone come together like this is truly emotional. ... Dean truly gave his whole life in service of his community, both on and off duty, and it's very humbling and I'm very honored to be here to help celebrate his life and that service."