Business
Local Starbucks employees announce plans to unionize
Iowa & King location employees seek 'comfortable life with dignity'
April 18, 2022 at 4:38 p.m.
|
Updated April 18, 2022 at 4:51 p.m.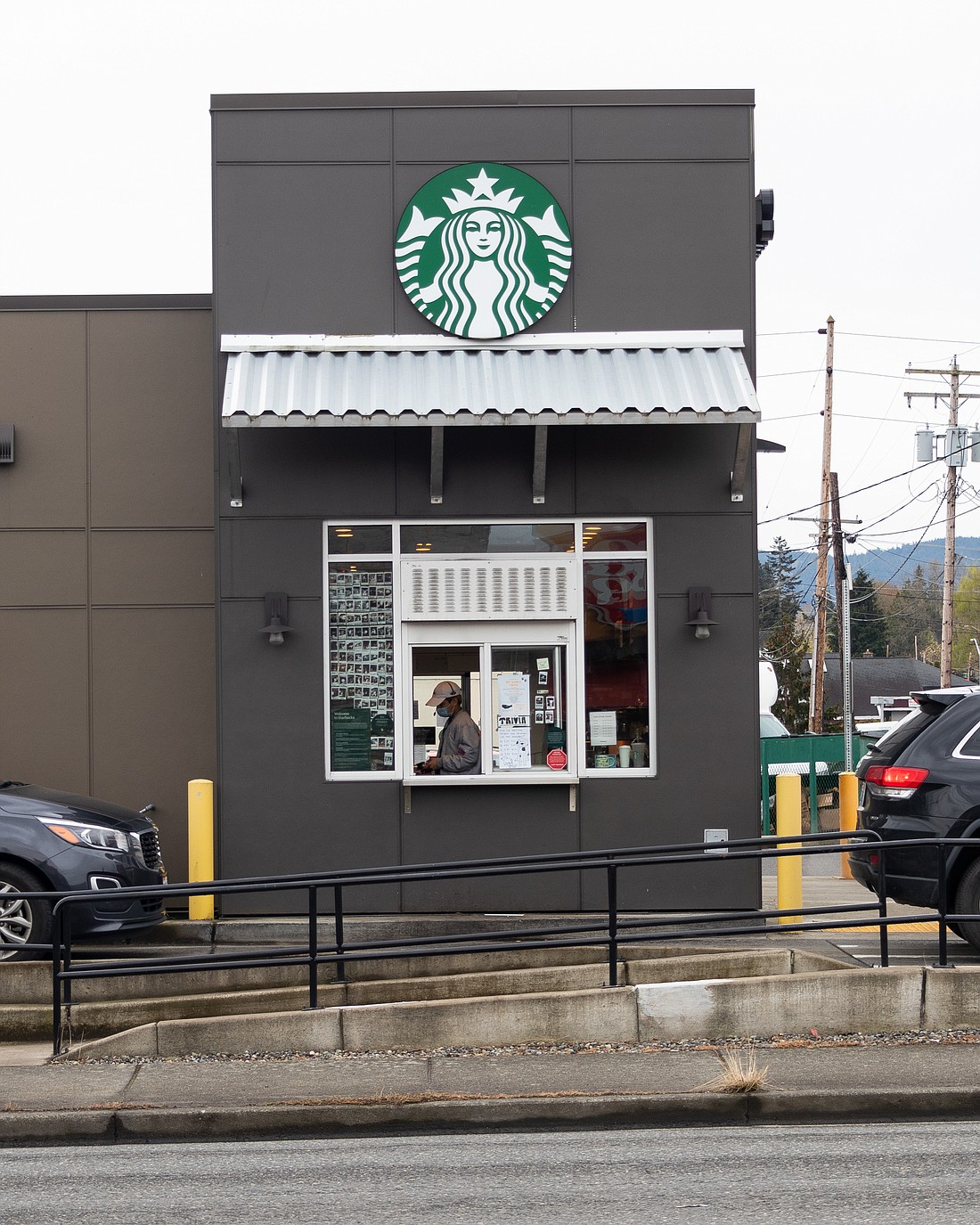 ---
---
Employees at a local Starbucks drive-thru on the corner of Iowa and King streets announced plans to unionize last week, claiming years of low wages, increasingly demanding traffic and the COVID-19 pandemic. 
Partners at the Iowa & King drive-thru store in Bellingham, WA are joining the movement! What a week! pic.twitter.com/g1PjfgUMAW

— SBWorkersUnited (@SBWorkersUnited) April 15, 2022
The employees, called "partners" by Starbucks headquarters, faced unprecedented challenges throughout the pandemic, including working without managers present for months. 
"Our manager left, leaving us with no manager for several months," several employees detailed in a letter to interim CEO Howard Schultz. "Handling the store with the constant changes that COVID brought each day was too much for baristas and shift supervisors to manage alone."
The letter referenced other challenges workers face, such as complicated drink recipes and longer shifts. 
The company has reported record-breaking earnings in recent quarters, but employees at the Iowa and King store say they are still struggling to make ends meet with multiple jobs. 
Starbucks employees around the country make an average of $17 per hour, according to a press release from October 2021.
Eleven employees signed the letter, and it is unclear how many employees work at the facility. 
Of the 9,000 Starbucks-owned stores operating in the U.S., only about 300 across 30 states have filed for unionization, and even fewer have successfully implemented unions. 
On March 22, a Seattle Starbucks became the seventh store in the country and the first in the state to successfully unionize, following a unanimous vote. The Bellingham location hopes to follow suit, despite pushback from the corporate offices. 
A spokesperson for the company told Cascadia Daily News they believe their coffee shops work best without a union, where managers and baristas can communicate directly with one another. 
Schultz, who served as chairman and CEO of the company from 1986 to 2000, and then again from 2008 to 2017, returned to the helm as Starbucks' interim CEO just two weeks ago and has been critical of unionization efforts throughout introductory meetings with employees, Q&A sessions and public letters to partners and shareholders. 
"I do not believe conflict, division and dissension — which has been a focus of union organizing — benefits Starbucks or our partners," Schultz wrote to employees April 10. "Going forward it will be important for all of you to recognize that outside labor unions are attempting to sell a very different view of what Starbucks should be."
Schultz's letter called for employees to "get the facts" and provided information from a Starbucks FAQ. The page includes answers to questions like, "What can I do if another partner won't leave me alone about supporting a union?" and "If Workers United is voted in, can I deal directly with my manager for my own issues?" 
During a Q&A session last week, Schultz told store managers the company would not be able to extend new benefits to employees at unionized stores, putting increased pressure on stores seeking union representation.
The staff at the Iowa and King store hope unionization can make them "true partners with a voice" at Starbucks. 
"We love our jobs, we are grateful for the benefits we have, and we are still committed to upholding company values," employees wrote. "All we are asking is that hard-working people are able to live a comfortable life with dignity."  
Employees at the facility were not immediately available for comment. 
This story was updated at 4:51 p.m. to include additional information about Starbucks employee incomes.