Food
My Garden Nursery launching food truck with cause
Purple Flamingo Café supports those suffering from Alzheimer's, dementia
April 12, 2022 at 7:00 p.m.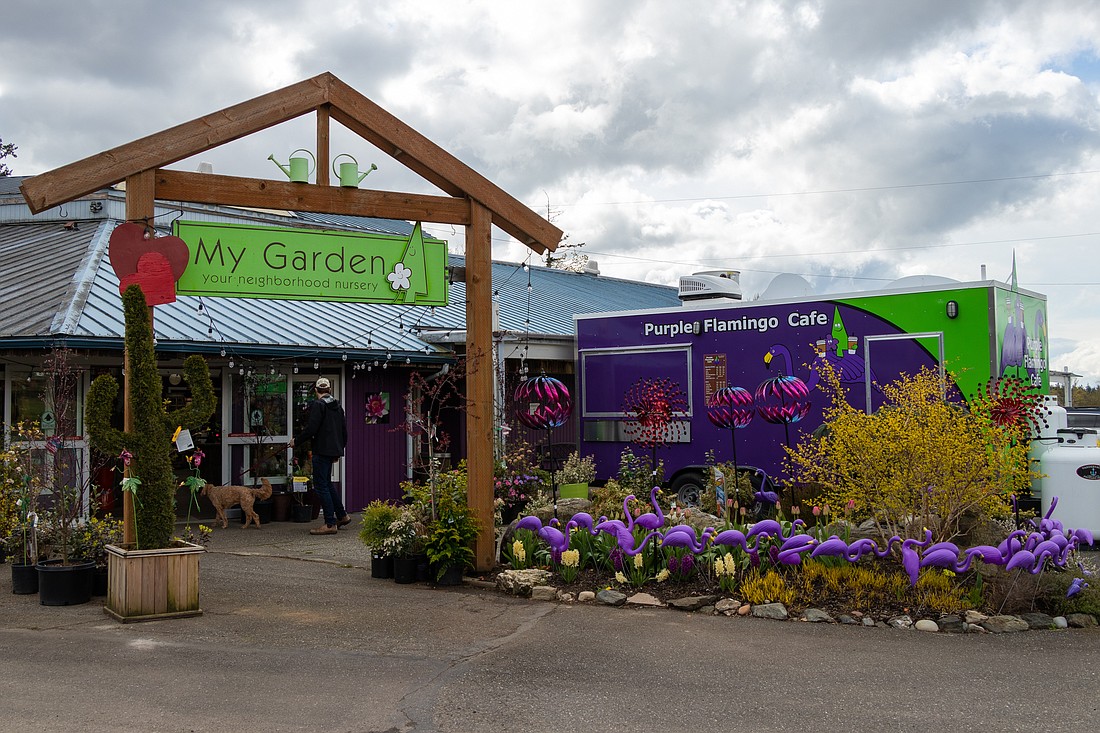 ---
---
Jenny Gunderson has always dreamed of opening a cafe in her own nursery since she was just a child working as the garden girl for a local drugstore. Now Gunderson's dream is coming true in the form of a food truck. The mobile Purple Flamingo Cafe will open Friday, April 15 at the My Garden Nursery in King Mountain. 
It will feature a full espresso bar and a rotating menu of sandwiches, soups, salad, omelets, truffle fries and a few other snacks for guests while they wander the nursery. 
Ted Aspinall, the head chef, will be using his 40-plus years of experience to provide food to guests five days a week.
"I'm an avid gardener, and I'm a food guy, so it was a perfect combination for me," Aspinall said.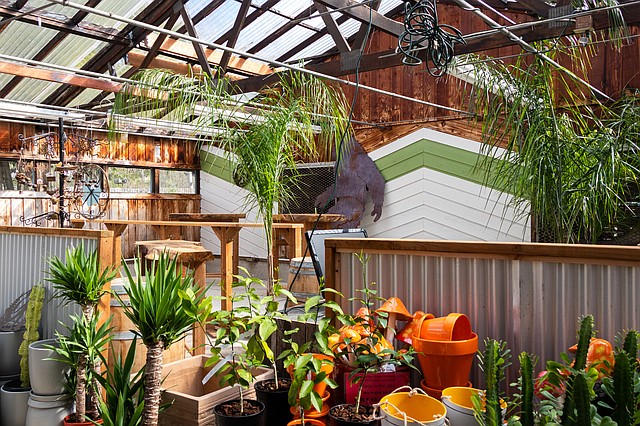 Jenny Gunderson's business is all about caring for plants and people, and the Purple Flamingo Cafe is the newest addition. The food truck will contribute to My Garden's monthly donation to  Dementia Support Northwest along with their donation jars at their registers. Gunderson has raised over $100,000 for the Alzheimer's Association and Dementia Support Northwest. 
Gunderson's mission to support Alzheimer's research and people suffering from dementia is a personal one after she lost both her parents to Alzheimer's. Gunderson took care of her father after his disease had progressed.
"I was with my dad when he passed. Other than having my kids, it was the most special experience in my life and the hardest experience in my life," Gunderson said.
Gunderson has endured a lot — having two children, getting cancer and then congestive heart failure from her chemotherapy — but it pales in comparison to the experience of caring for her father. 
"You're loving them and they're upset with you because they want to go someplace else," she said.
Gunderson and her husband, Bill Raynolds, opened their own nursery in Mill Creek in 2006. In April 2015, the couple moved their nursery from their rented location in Mill Creek to a Bellingham property they owned.
But Gunderson has been in the gardening business since 1978. It's all she's ever done. 
"I work seven days a week and I still love it. Love it, love it," Gunderson said.
My Garden's mascot, like the food truck, is a purple flamingo. The store is covered in purple flamingoes and even has a 15-foot tall purple flamingo towering over the front gate, visible when driving by the nursery on East Barkerview Road.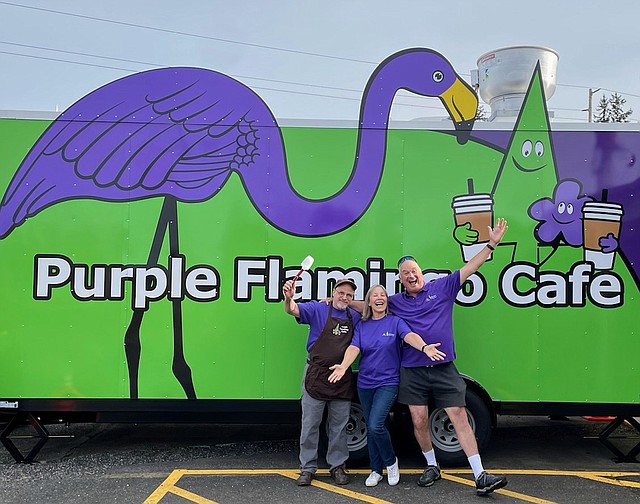 The purple flamingoes do not only serve as a mascot but also support Alzheimer's research. Ten percent of every flamingo sold goes to the Alzheimers Association. Gunderson got the idea when a march for Alzheimer's was going past her old storefront. 
"I wanted to get something purple that would make people smile," Gunderson said. "So I bought 100 purple flamingos and then people not only liked them, but they wanted to own them. So I started selling them."
Gunderson and Raynolds hope that the new food truck brings people happiness who visit the nursery while also supporting a good cause.
"It's been a fantastic experience for Jenny and I to create something that I think brings a lot of happiness to a lot of people," Raynolds said.