Baseball
Lynden falls short of state title in walk-off loss to Tumwater
Lions take 2-1 loss in first championship appearance since 2012
May 27, 2023 at 11:27 p.m.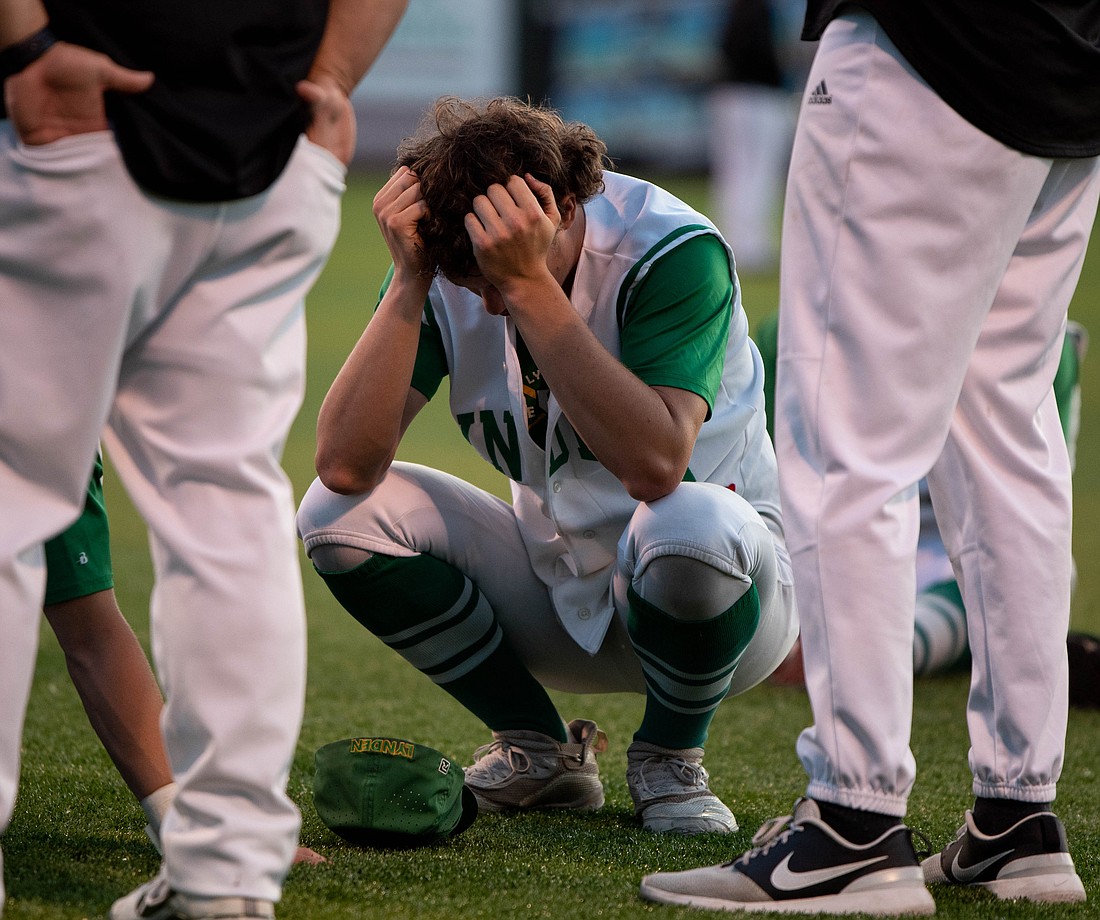 ---
---
Tumwater senior Brayden Oram grounded an arcing two-out single in the bottom of the seventh inning squarely on the third-base line and the No. 2-seeded Thunderbirds earned a walk-off win over No. 5 Lynden, 2-1, in the 2A state baseball championship Saturday night at Joe Martin Stadium.
Lynden (21-7), which was playing in its first state title game since 2012, was blanked by Tumwater senior pitcher Trenton Gaither for the game's final four innings, which Lions head coach Cory White said was the difference in the game.
"It's not that play," White said of the walk-off hit. "That's the thing we talked about: There were so many opportunities prior to that. … We just didn't get that big hit that we needed right there."
Senior Coston Parcher pitched the first six innings for Lynden, limiting defending state champion Tumwater (24-4) to two hits and one earned run while striking out three. White relieved Parcher, who had thrown 93 pitches, with junior River Langstraat in the bottom of the seventh.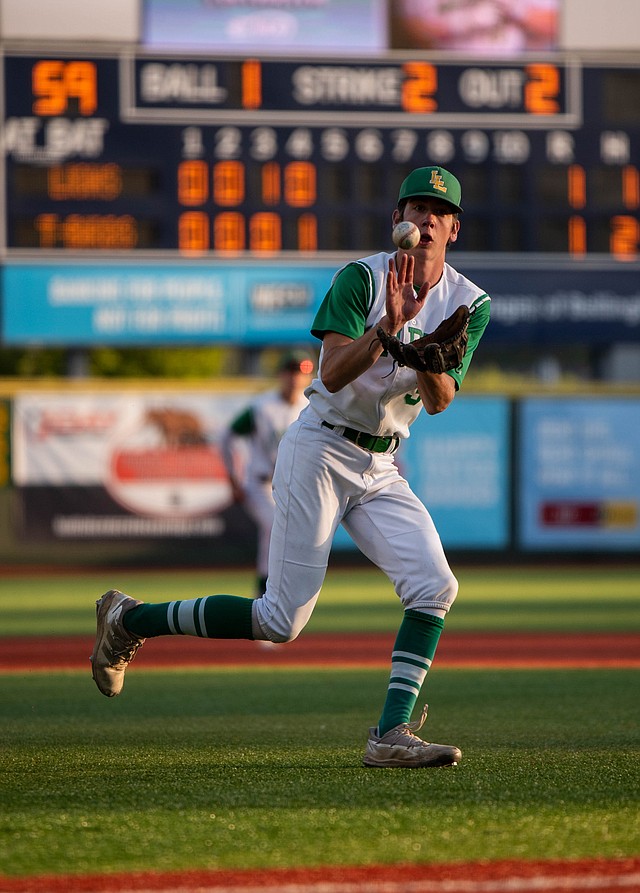 White said he would stick to the same game plan if they played the game again.
"Us just not getting the runs across the board, to me, that's kind of the story of the game right there," White said. "It has nothing to do with our pitching, nothing to do with our defense. [Parcher], I would do it again; [Langstraat], I would go back to him."
White told an emotional Parcher after the game to have no regrets about what they had accomplished to reach their first championship game in over a decade. Parcher agreed.
"God has a plan for you, and you've just got to take what he gives you and learn from that," Parcher said. "I'm just going to take this as a step in my life."
Two scoreless, hitless innings by Lynden finally gave way in the top of the third when Parcher was walked, a balk by Gaither advanced him to second and Lions junior Kael Stapleton singled to left field.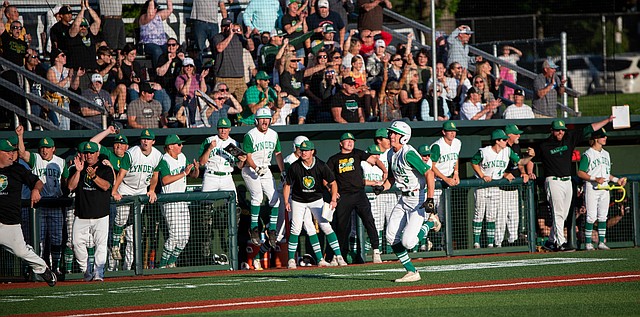 Tumwater's Collier bobbled the ground ball, allowing Parcher time to round third base and get home for the game's first run.
Oram cooked up a response for the Thunderbirds, connecting on a single to left field in the bottom of the fourth before stealing second and third. 
Tumwater senior Kyler Collier — who hit a walk-off sacrifice fly in the Thunderbirds' semifinals win over W.F. West — singled to left field again, driving in Oram to tie the game at 1-1.
Defense reigned supreme in the fifth and sixth innings, as neither team registered a single hit in either. Both teams combined for just three hits heading into the seventh.
Parcher was hit by a pitch in the top of the seventh, but the Lions' other three batters flew out, grounded out and struck out, which led to Oram's game-winner.
Gaither finished his complete game on the mound for Tumwater allowing one hit, one earned run and five walks while striking out five.
The loss left Lynden one win short of completing the "Triple Crown": football, boys basketball and baseball state championships all in the same year — the same feat they nearly achieved in 2012.
One thing was consistent on all three of those teams in 2022–23: senior catcher Kobe Baar.
"The change in him over one year is unbelievable," White said of Baar. "We wouldn't be here without him."
Lynden will graduate eight seniors. Despite the loss, White said he wouldn't trade this year's team for anything.
"I would take our guys 100 out of 100 times," White said. "We do things the right way."