Paddlers celebrate Halloween in Sea Monsters parade
October 29, 2023 at 6:10 p.m.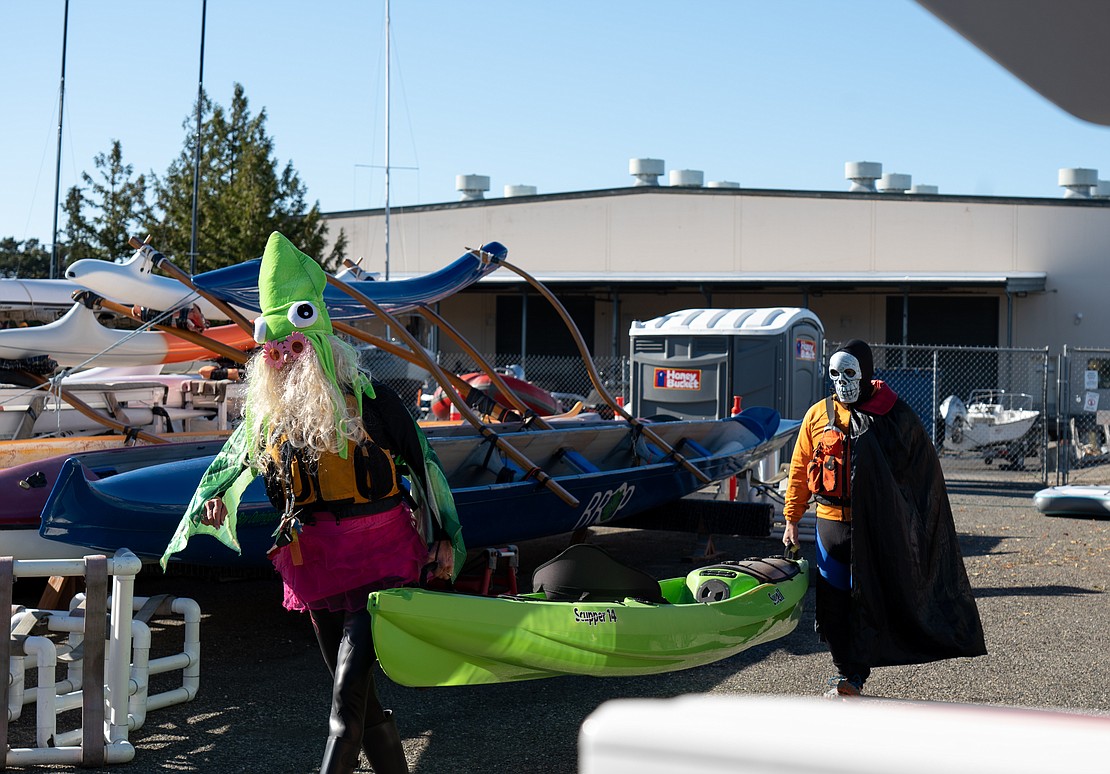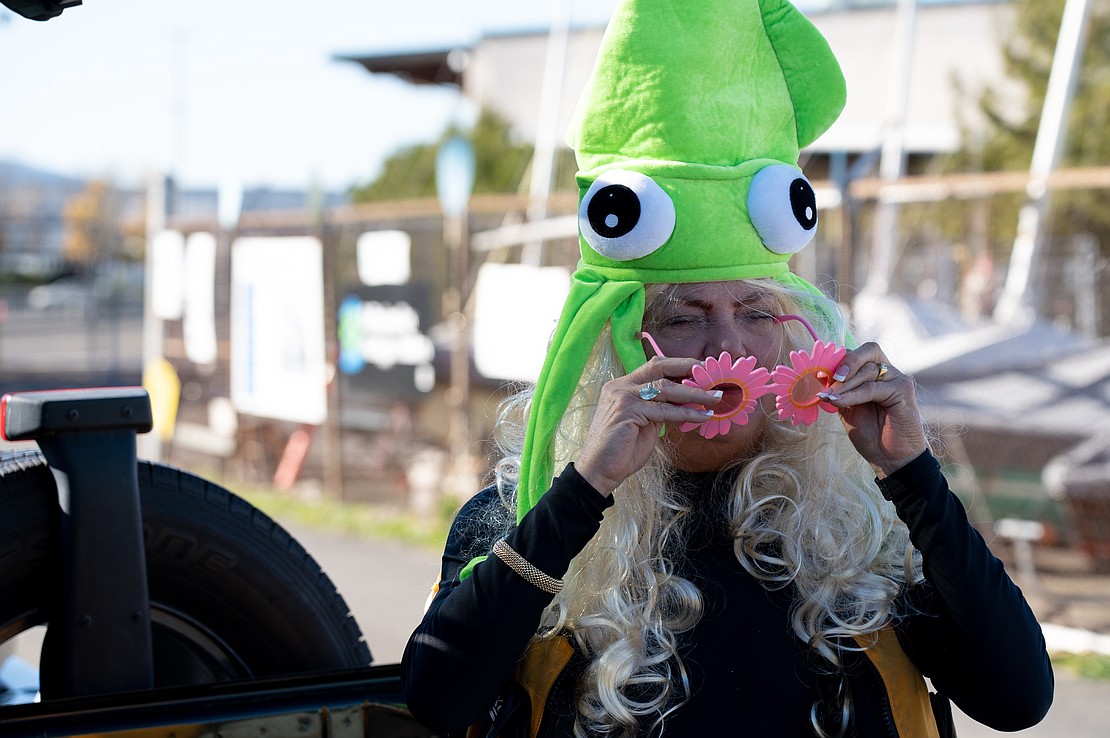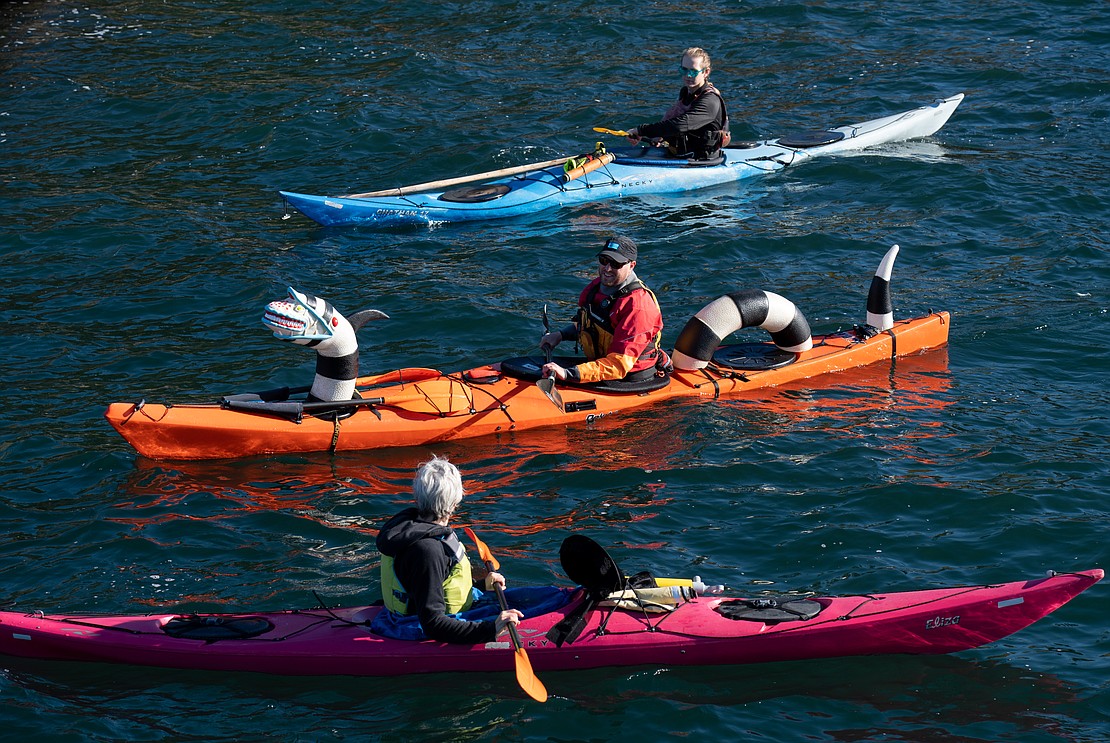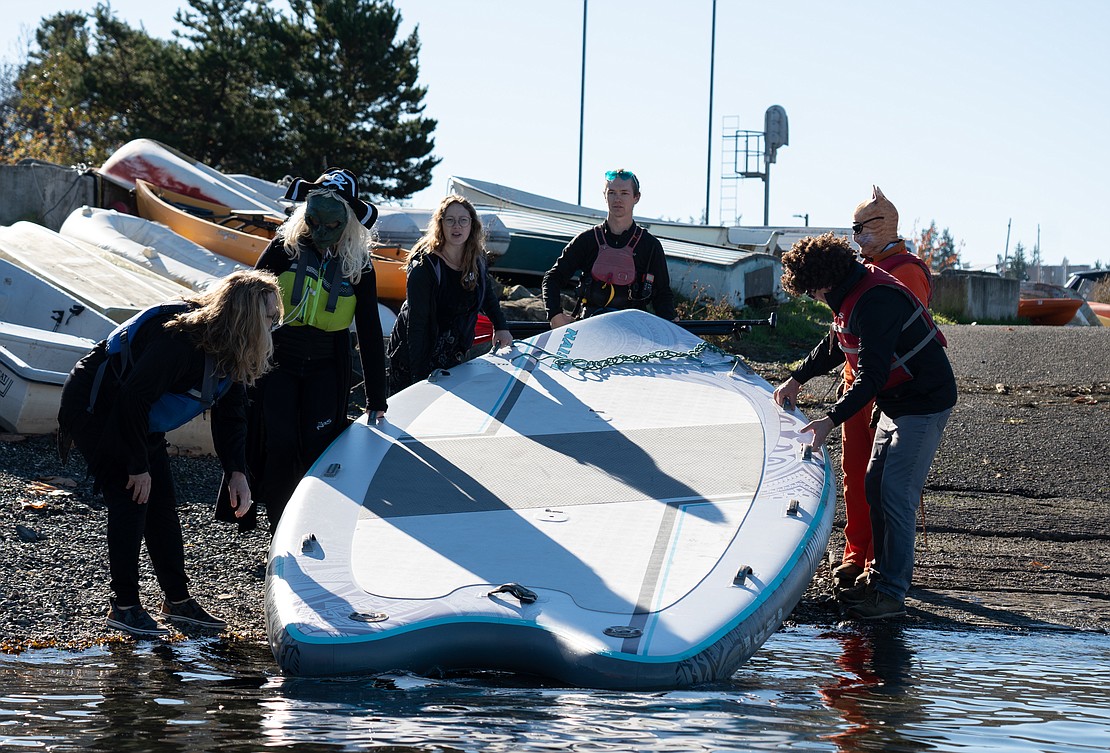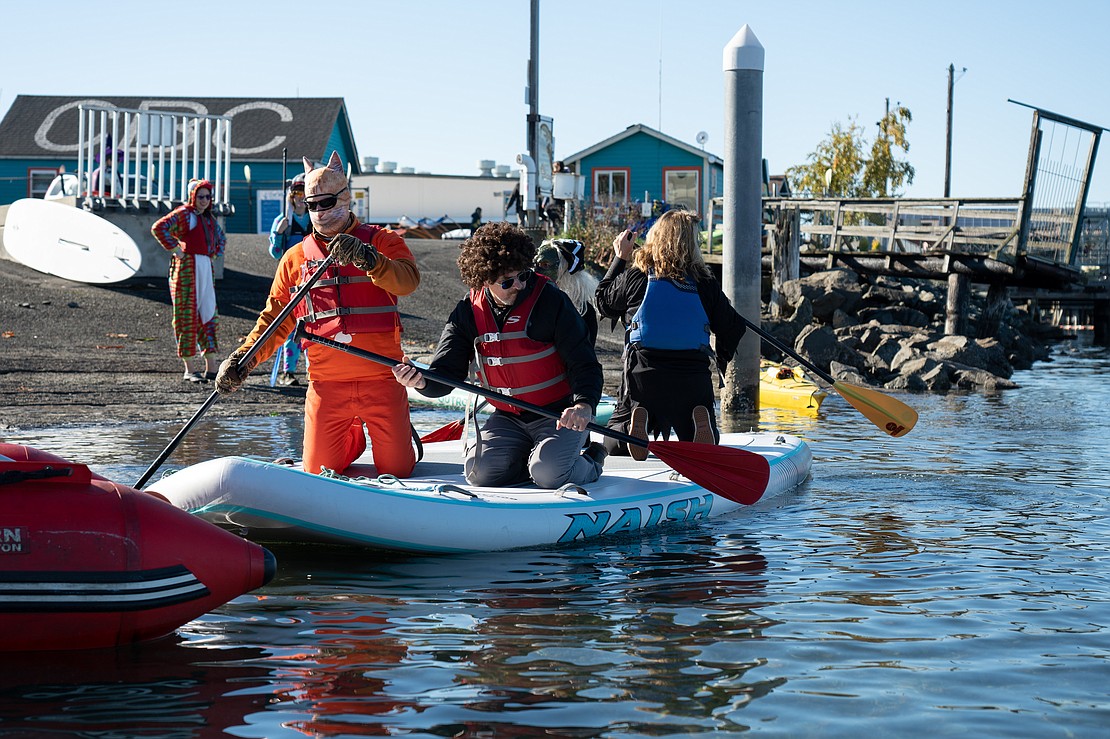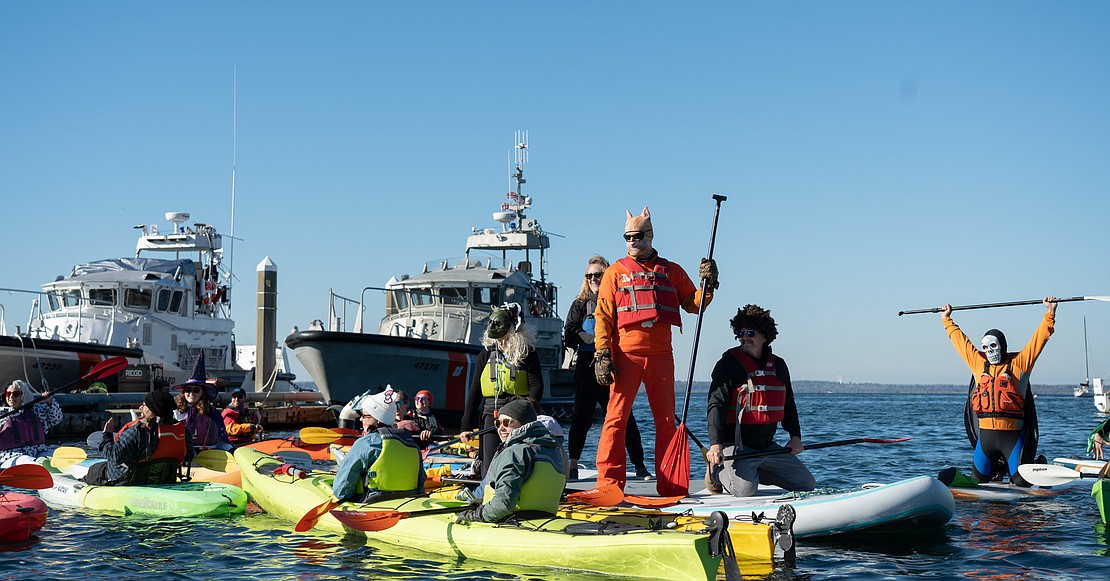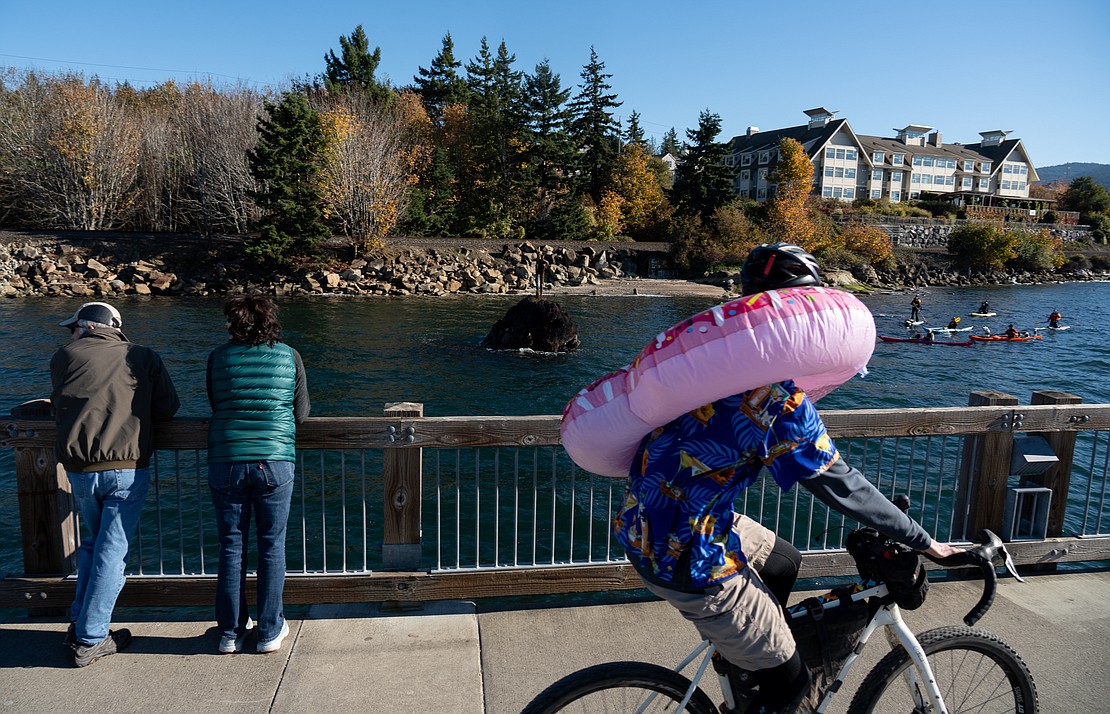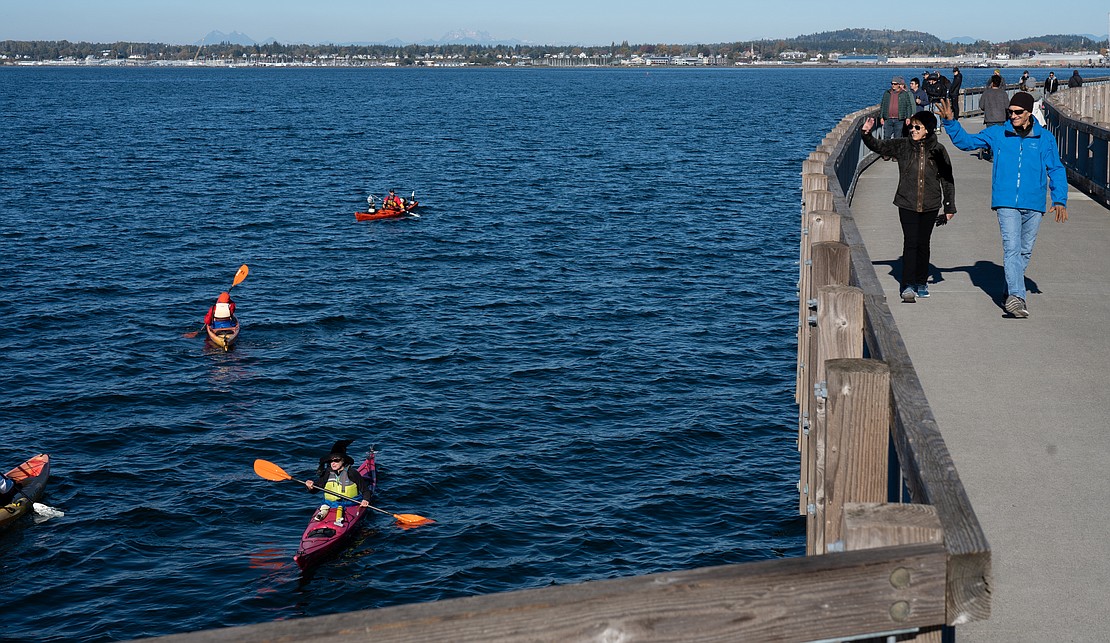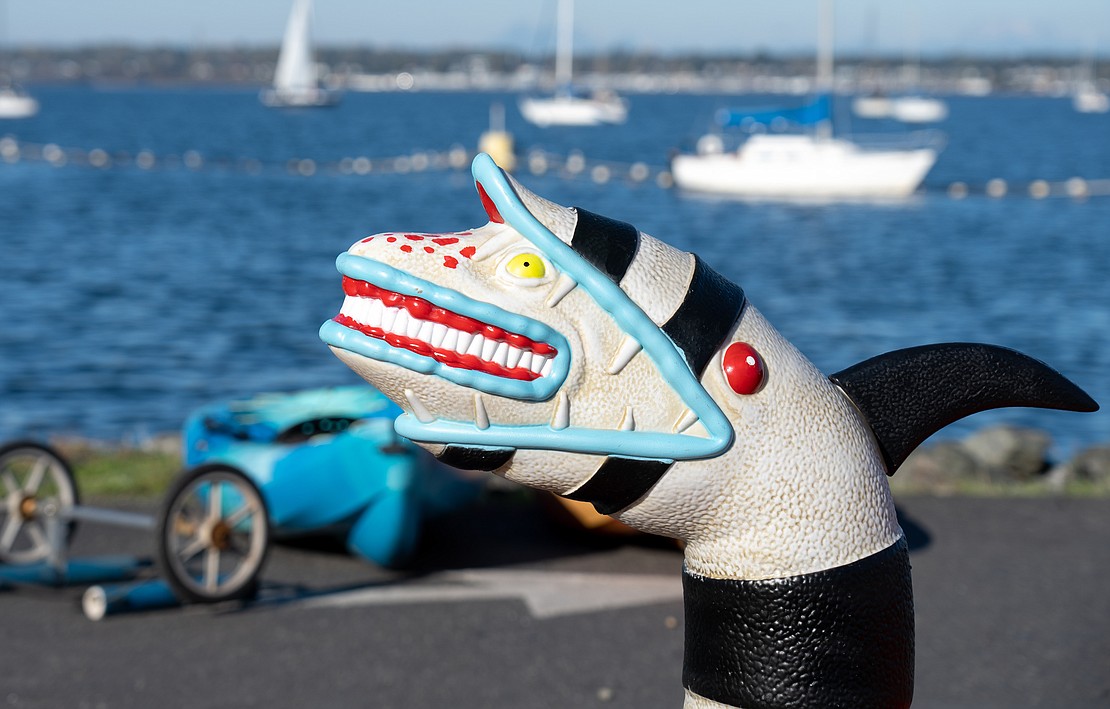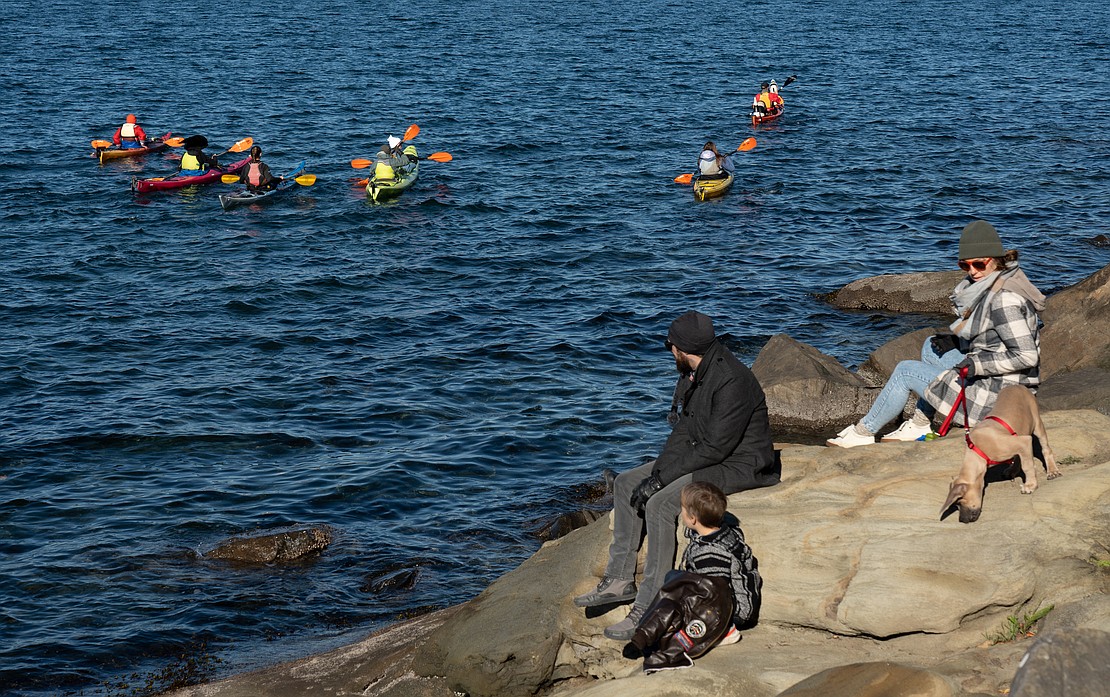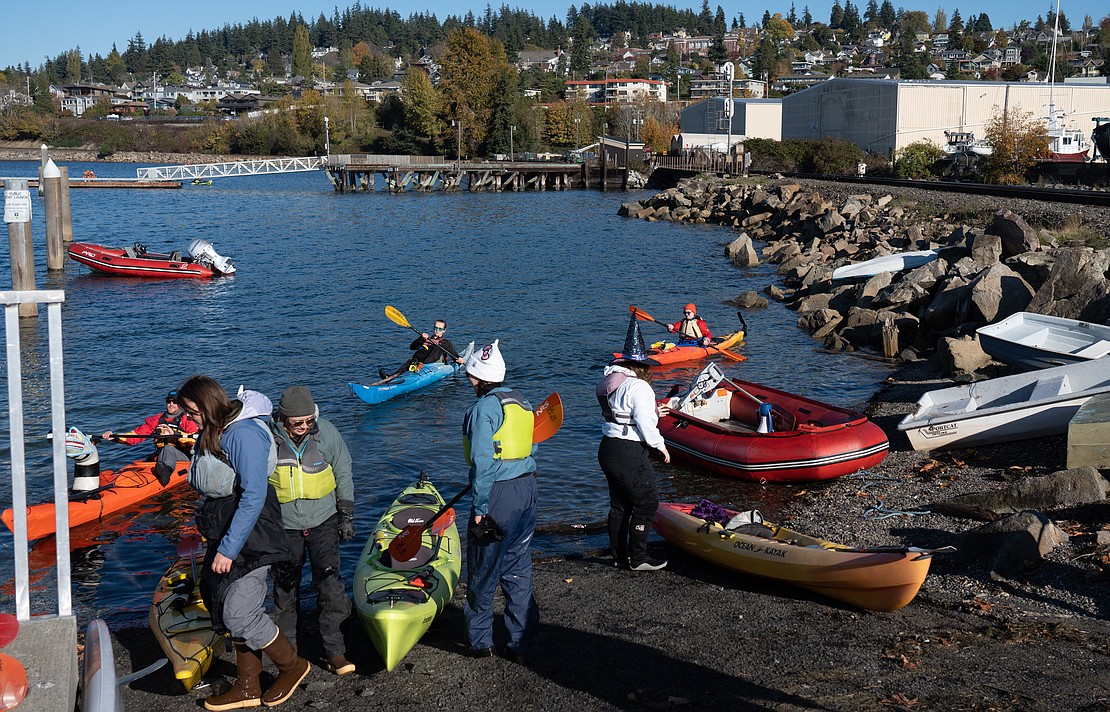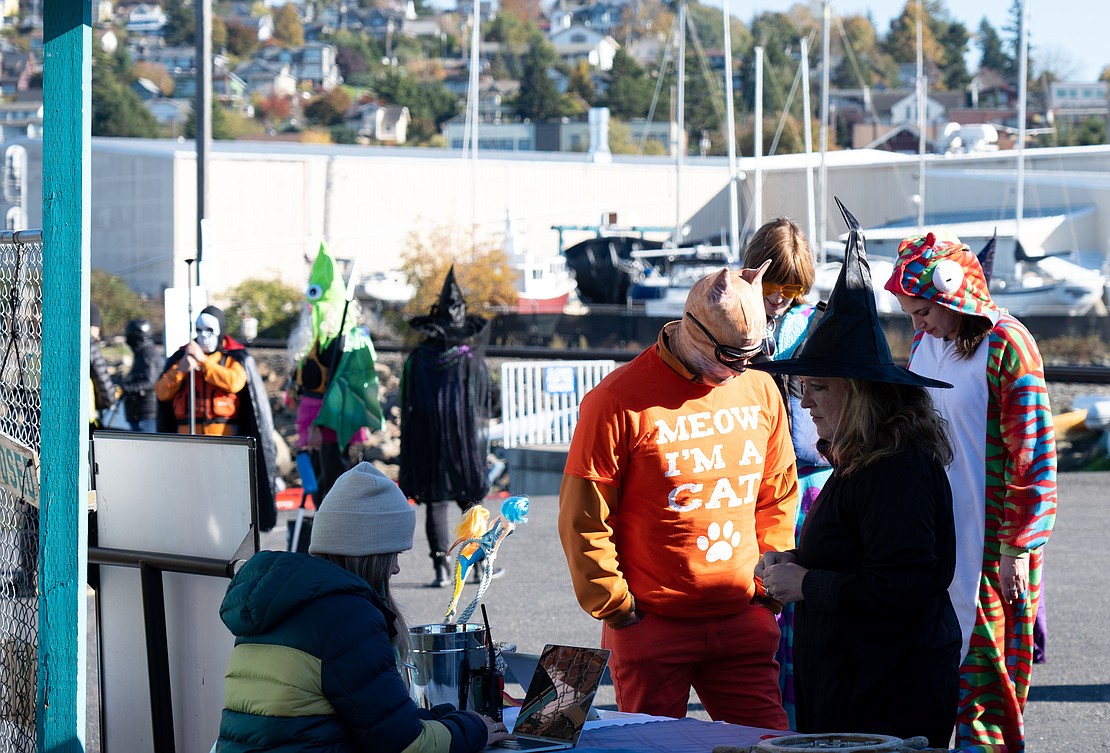 The Community Boating Center hosted its third annual Halloween Sea Monsters parade on Saturday, Oct. 28 — the final Saturday the center was open for the season. Folks came in costume to paddle kayaks, paddle boards and even a "human barge," an especially large stand-up paddle board.
Christine McCormick, the boating center's community programs manager, said the event was started as a part of SUP (stand-up paddleboard) Witches, a national Halloween-themed paddling parade.
Though the water and sun were inviting, the wind quickly picked up once the paraders were on the water. Only the ones with the most endurance made it all the way to Boulevard Park from the boat launch in Fairhaven.