Scouts celebrate veterans
November 11, 2023 at 12:37 p.m.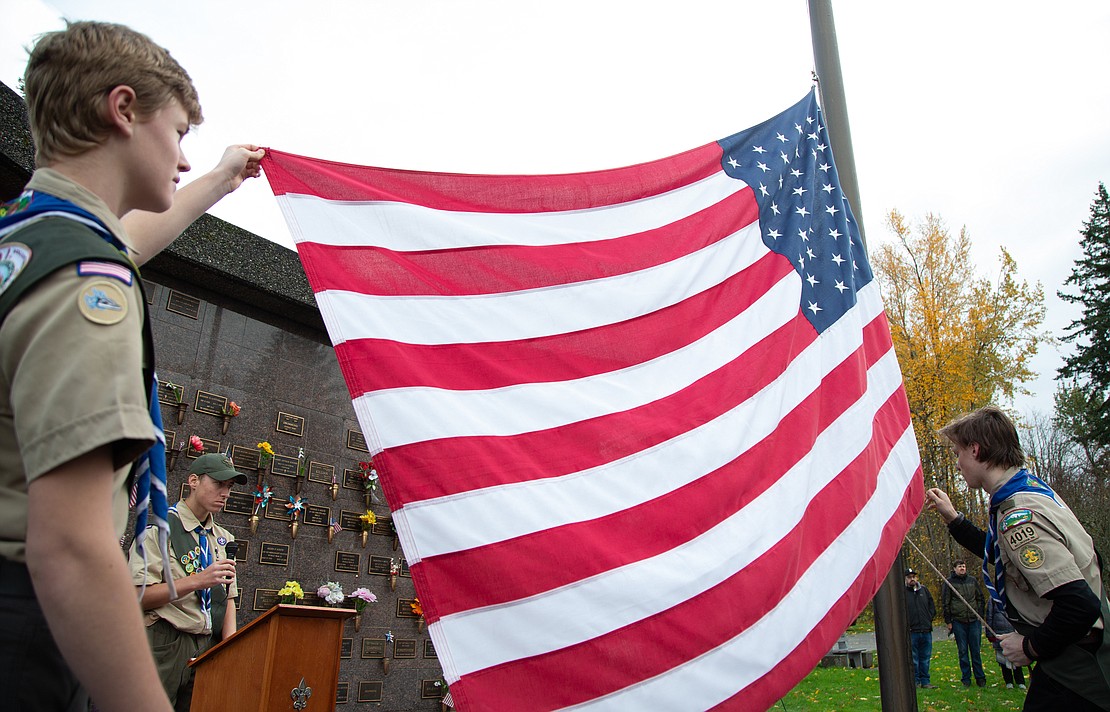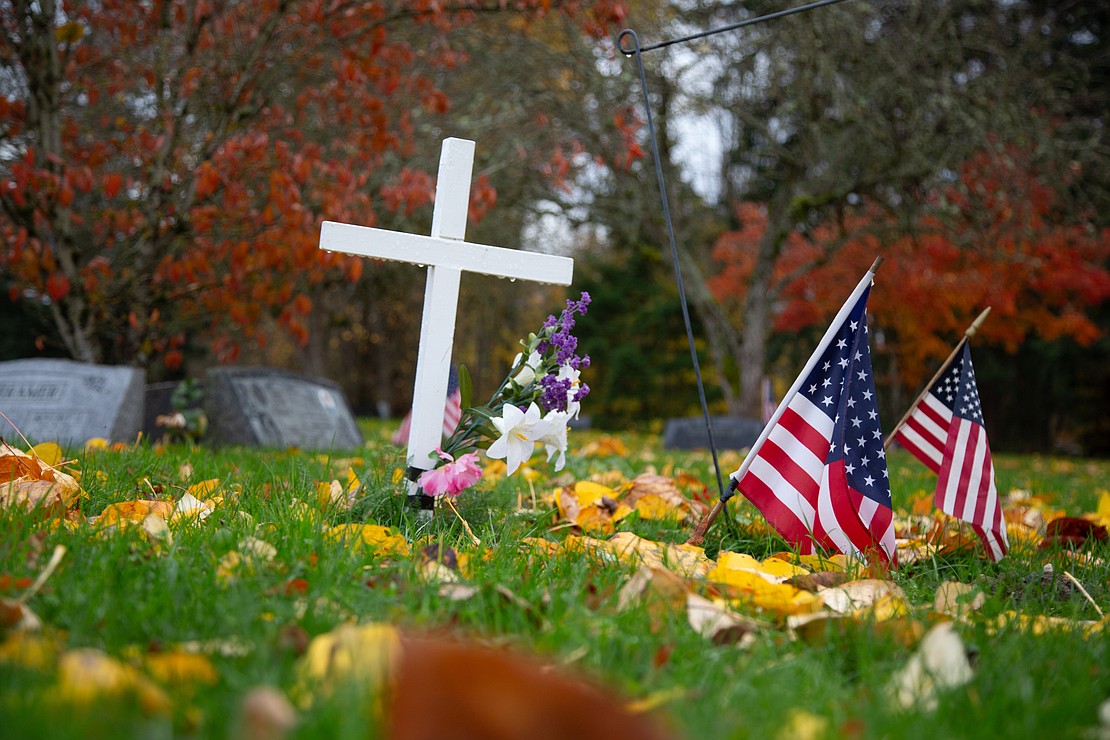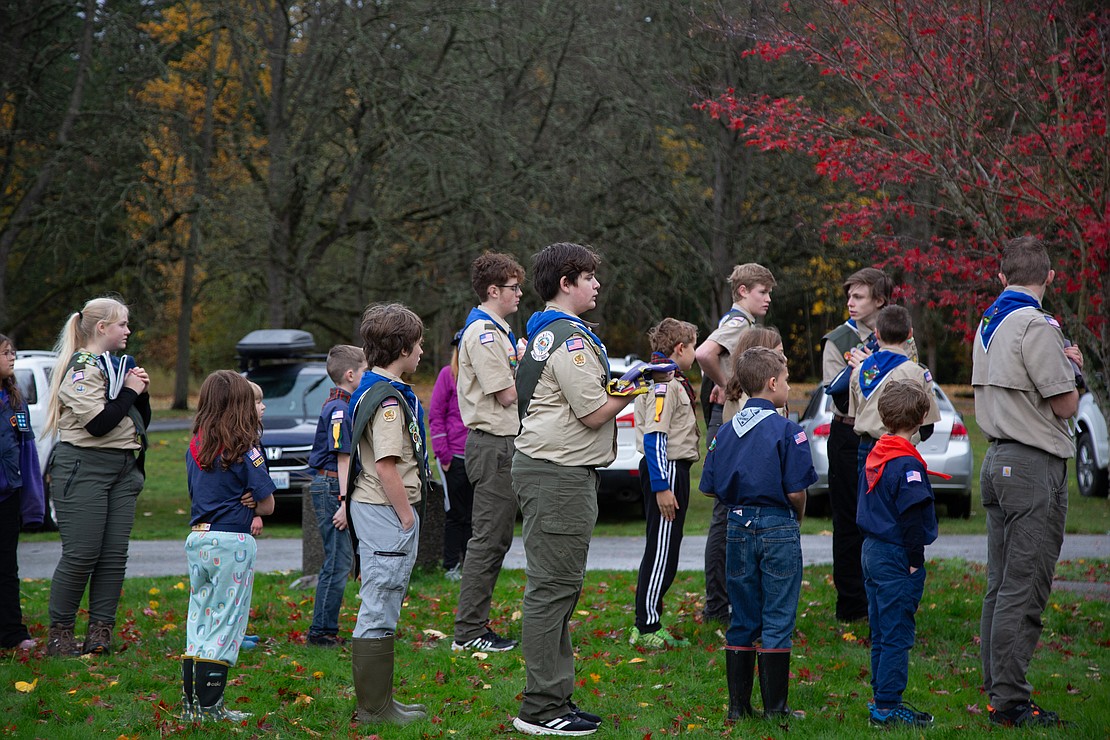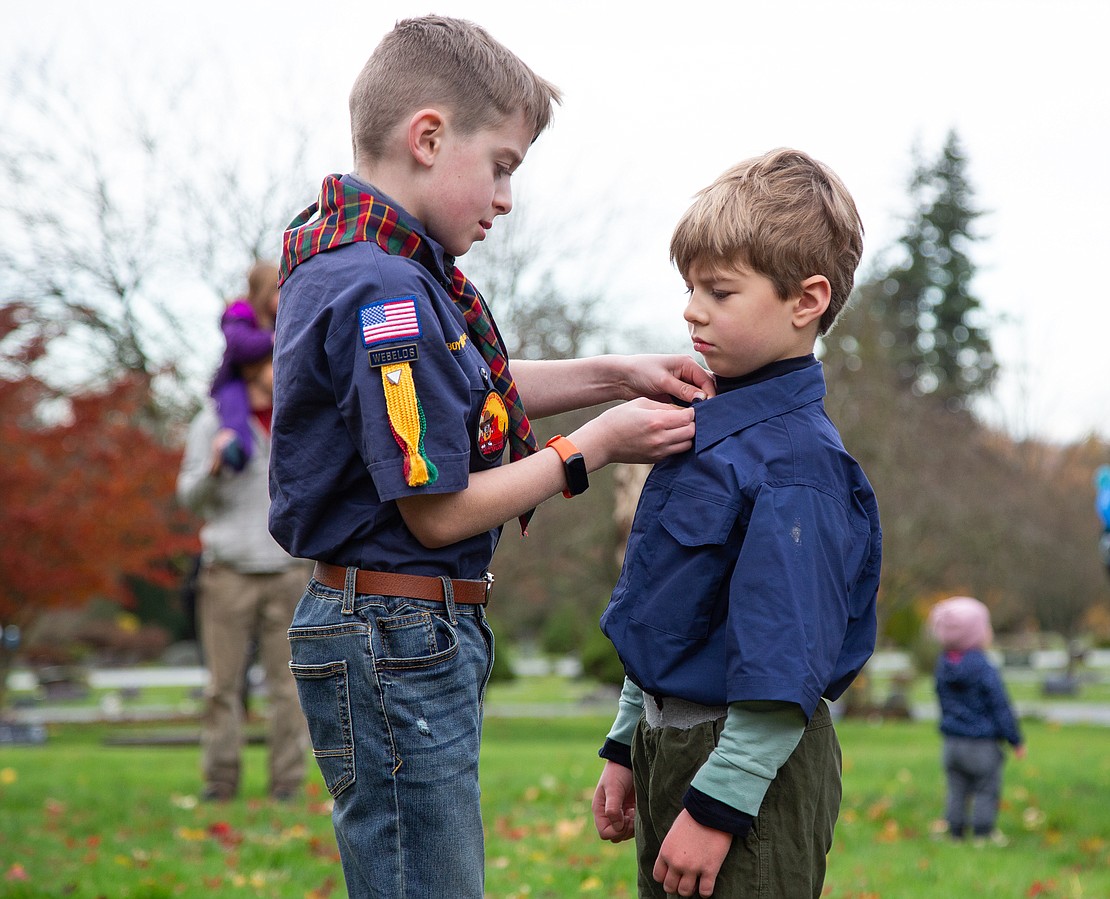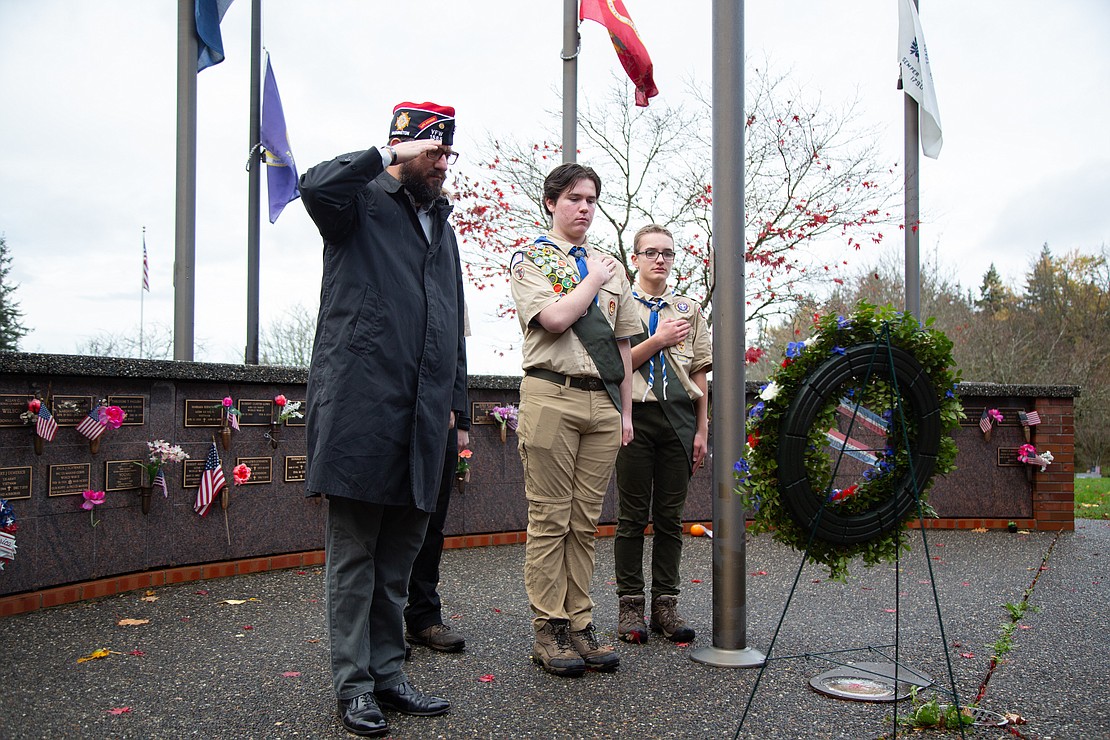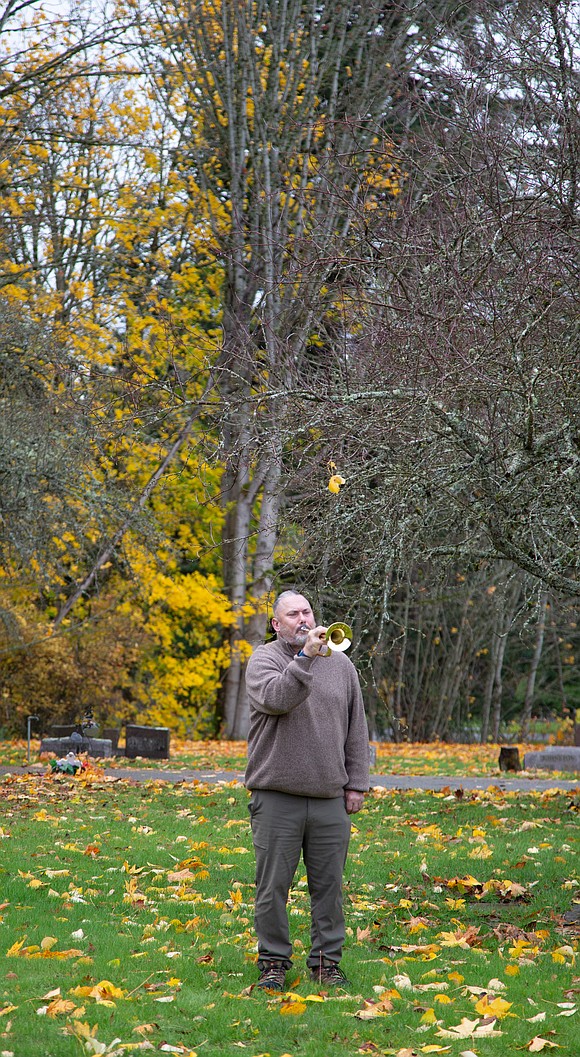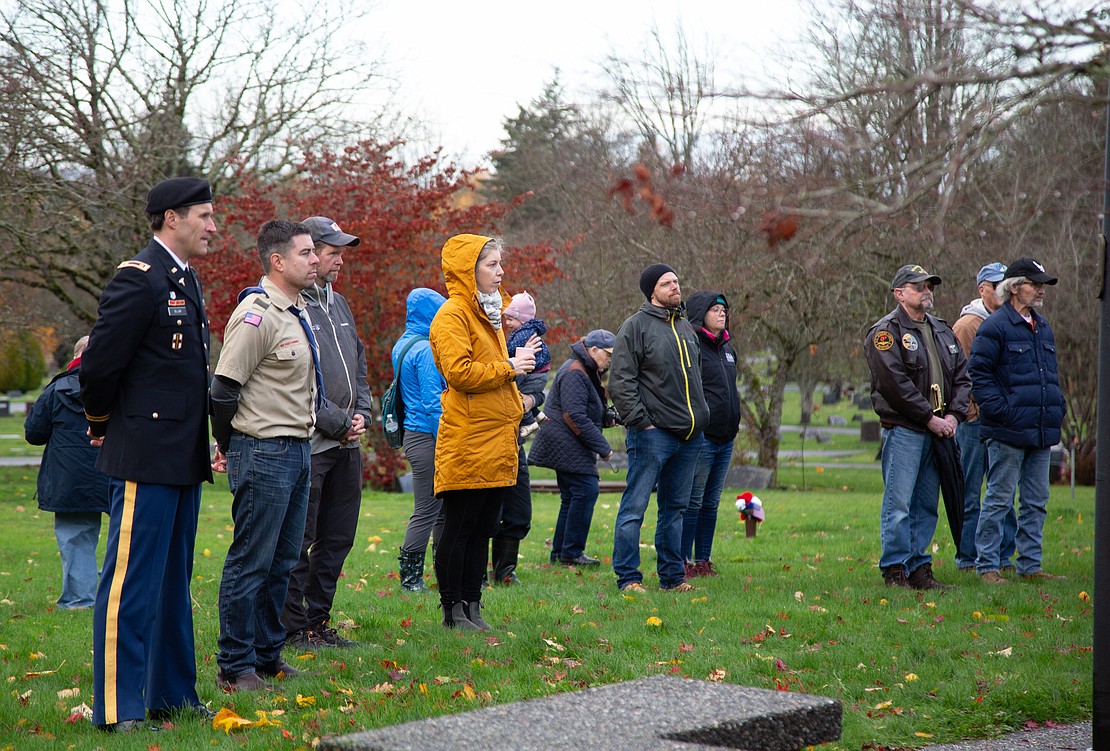 Boy Scouts from Troop 4019 honored U.S. military veterans at the Bayview Cemetery Saturday, Nov. 11. After cleaning headstones of those who'd served as far back as the Spanish-American war, the scouts raised flags, read poems and honored living veterans in a ceremony at the cemetery's memorial for veterans.