Legendary Banked Slalom returns to Mount Baker Ski Area
February 4, 2023 at 7:34 p.m.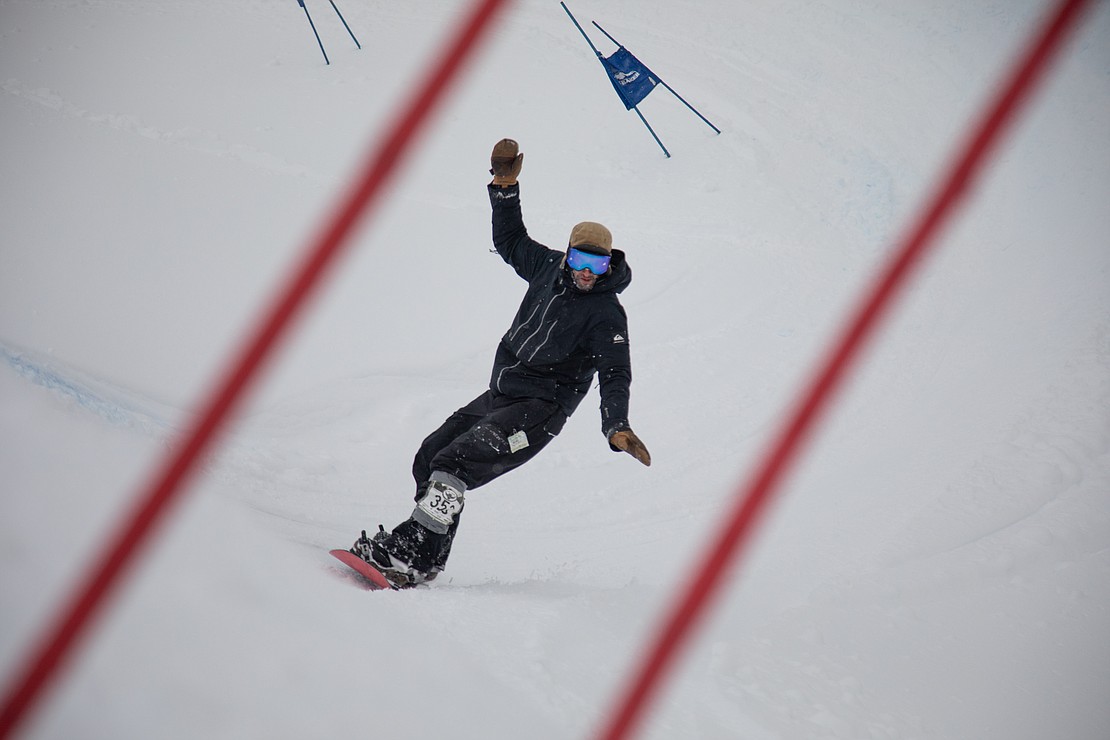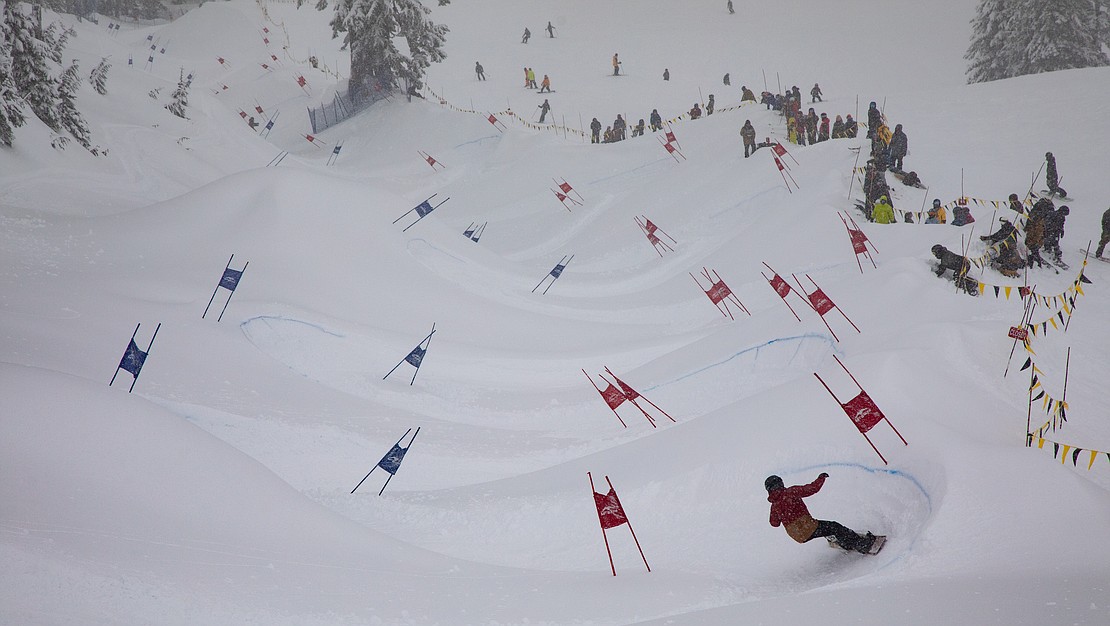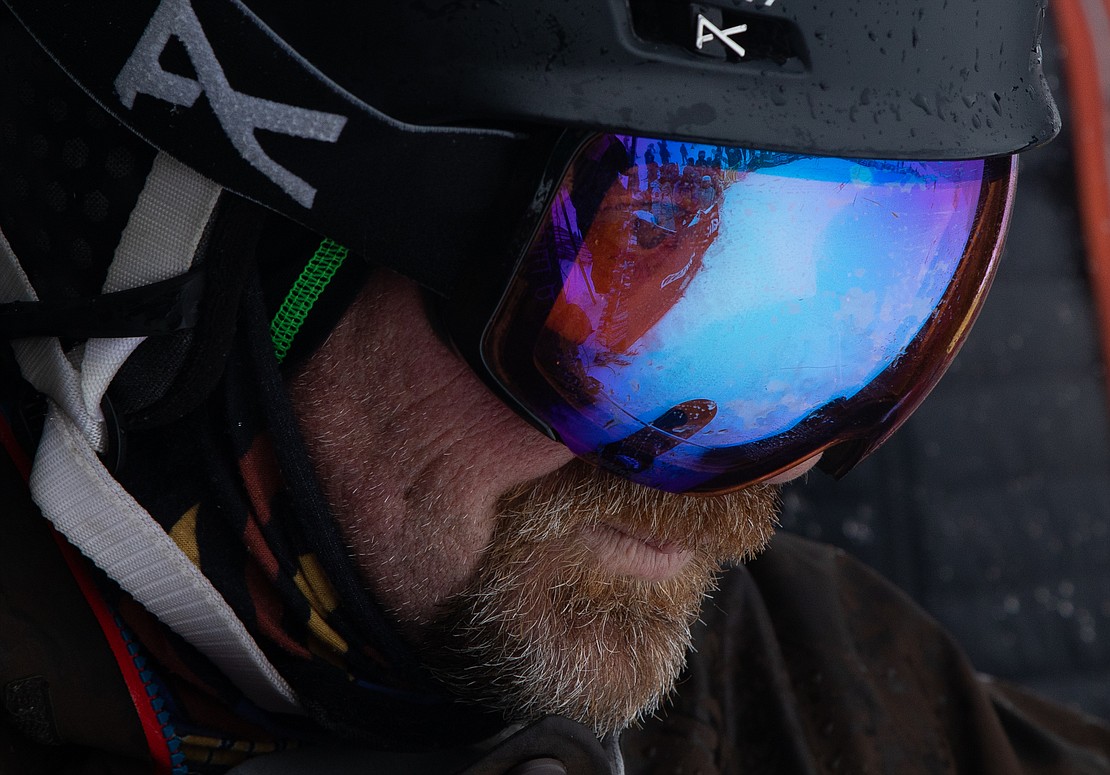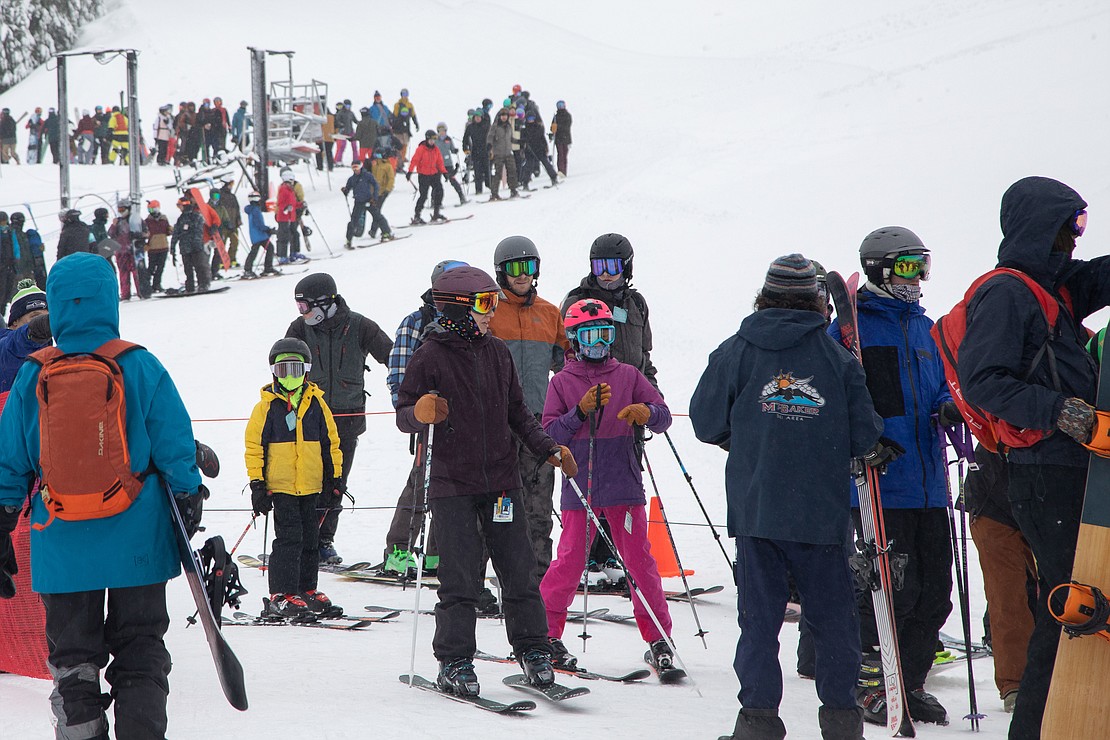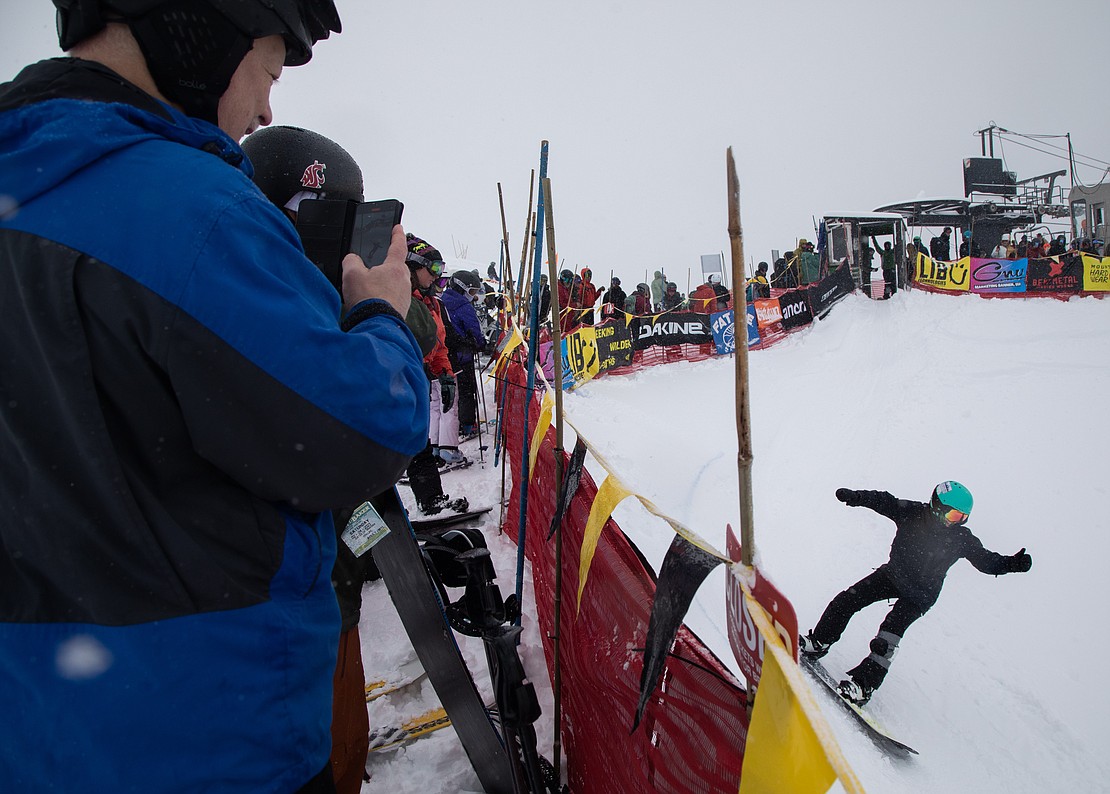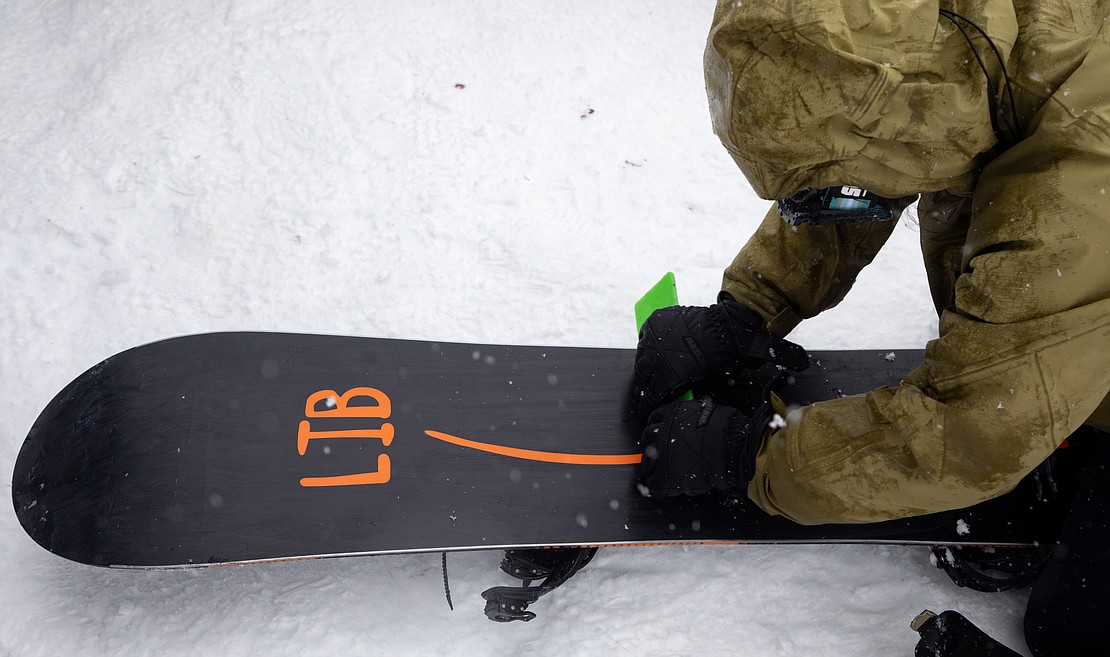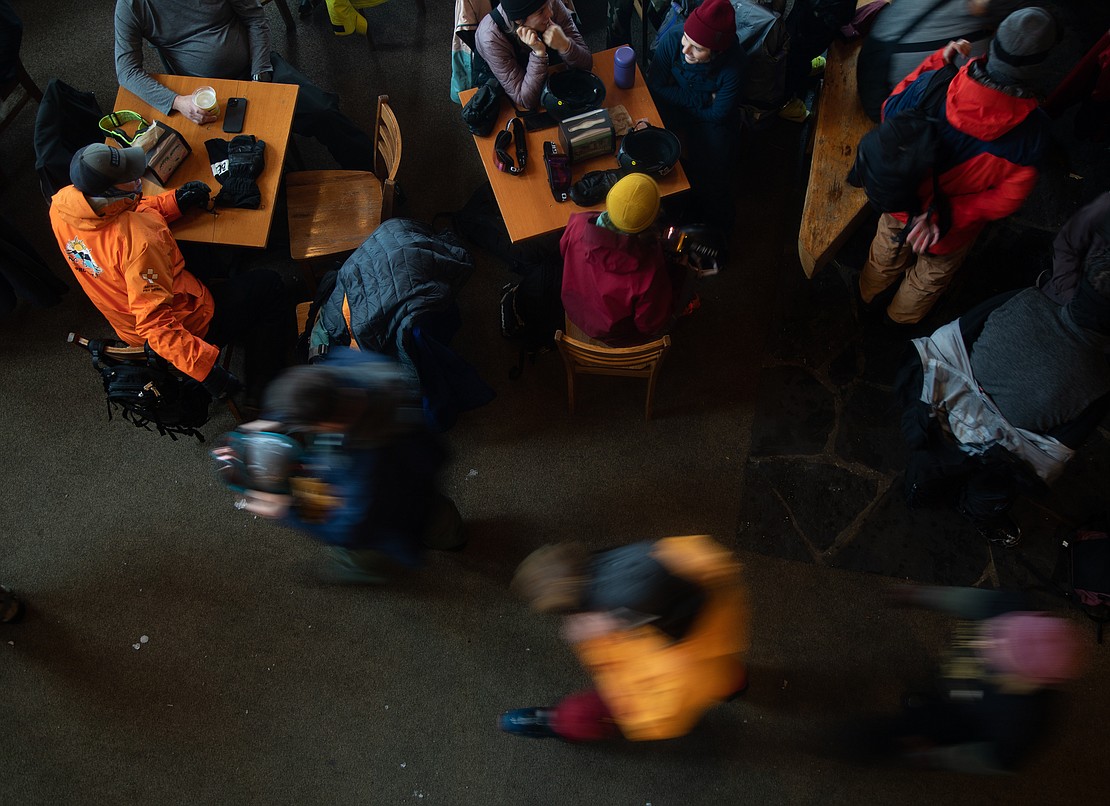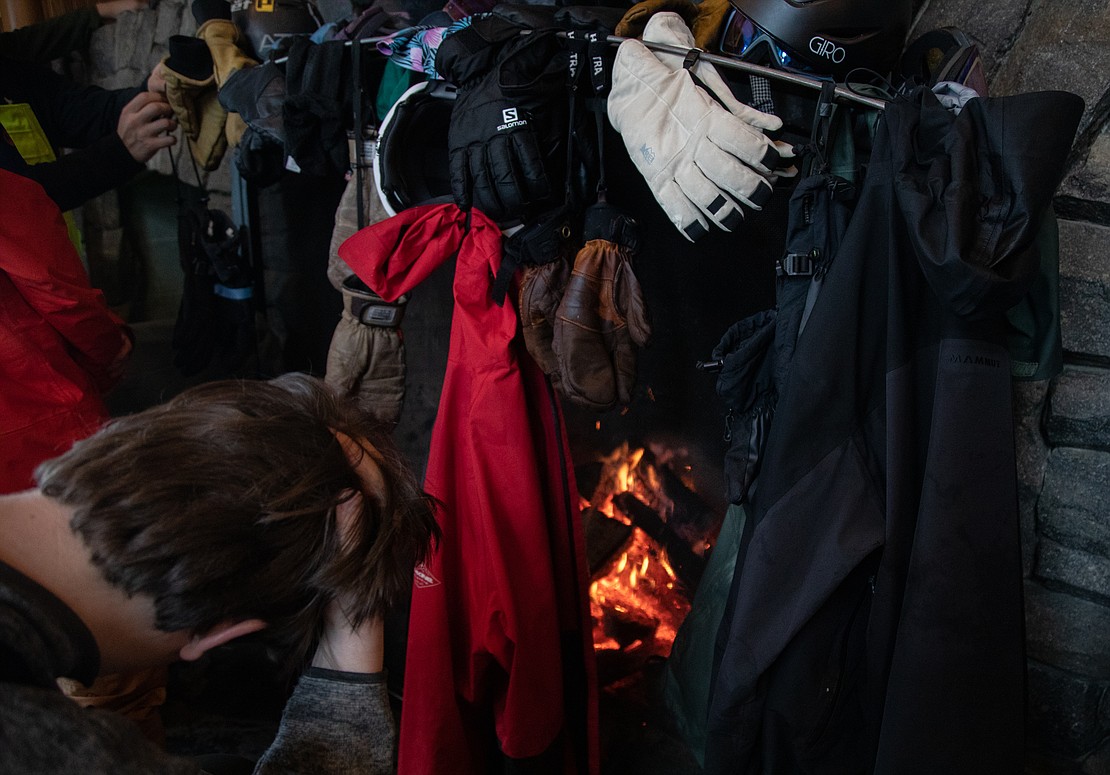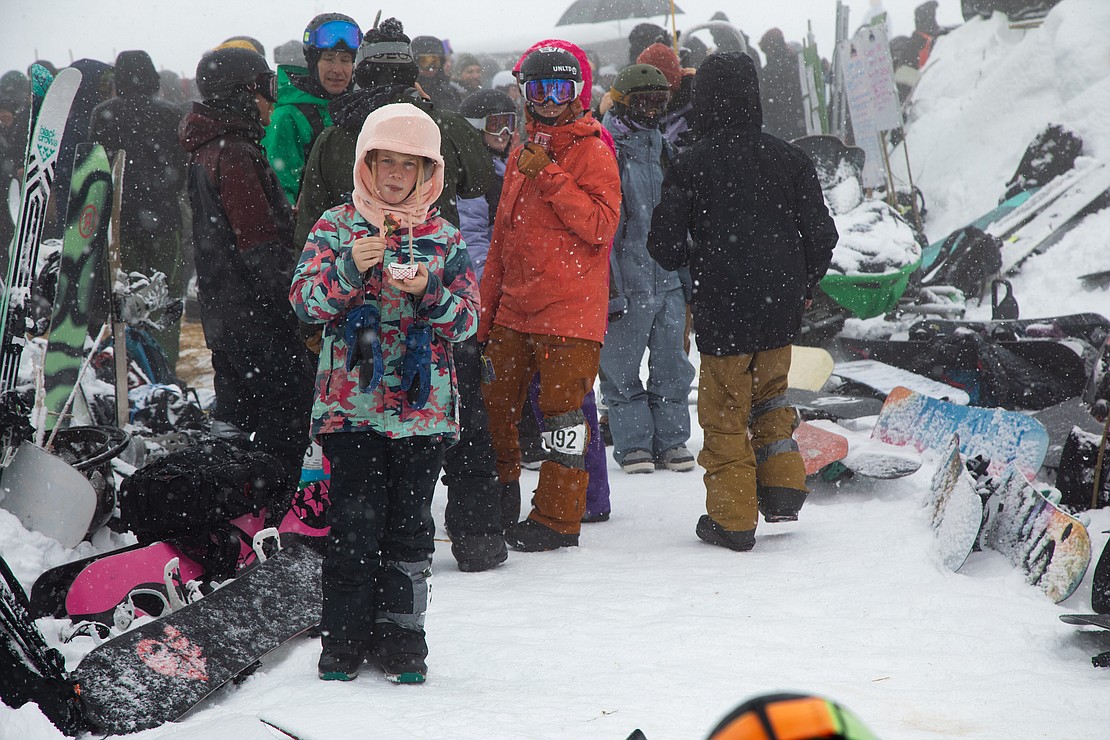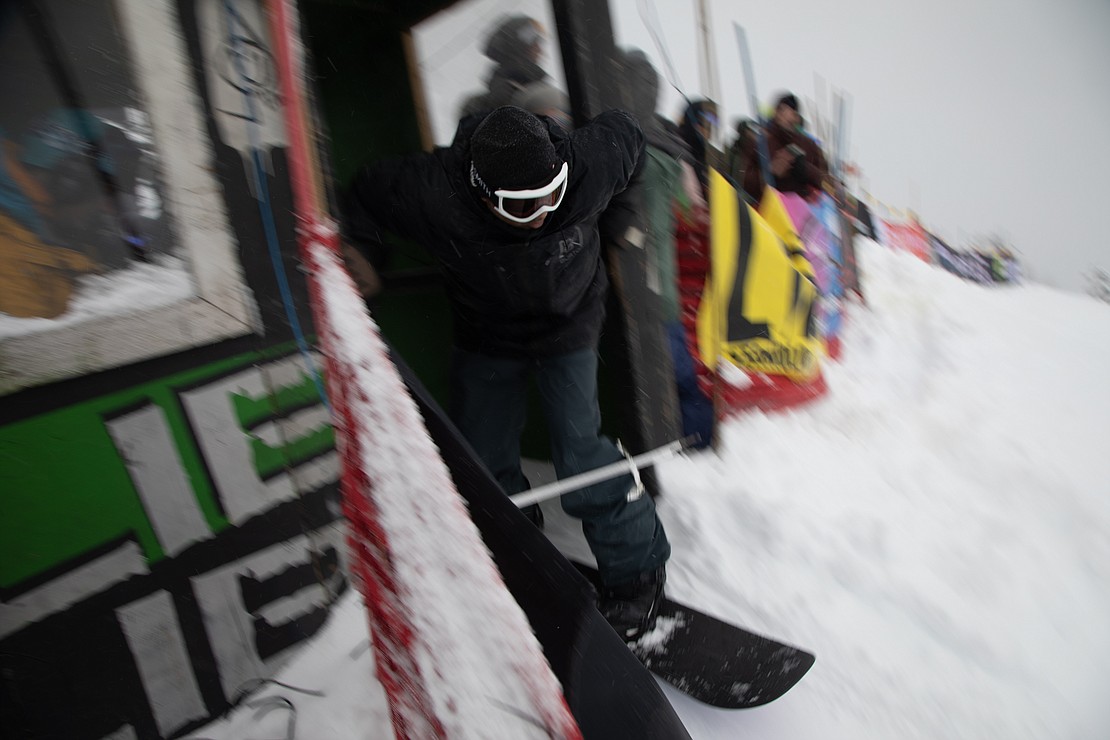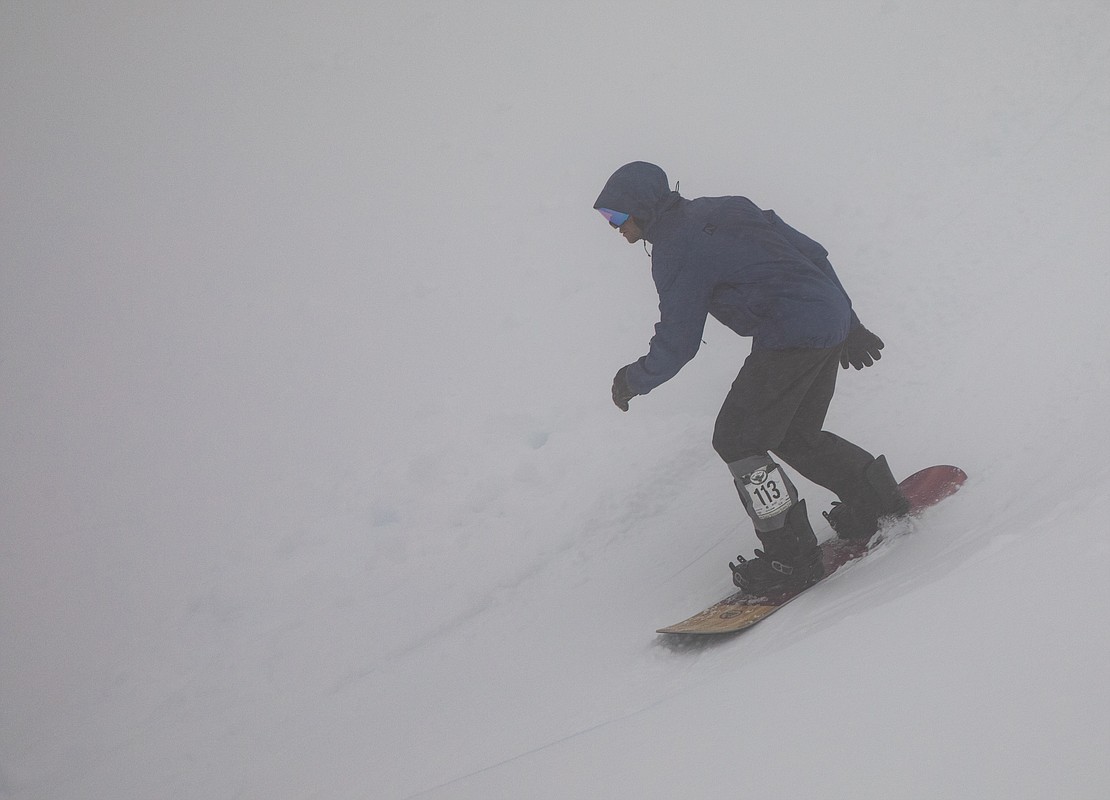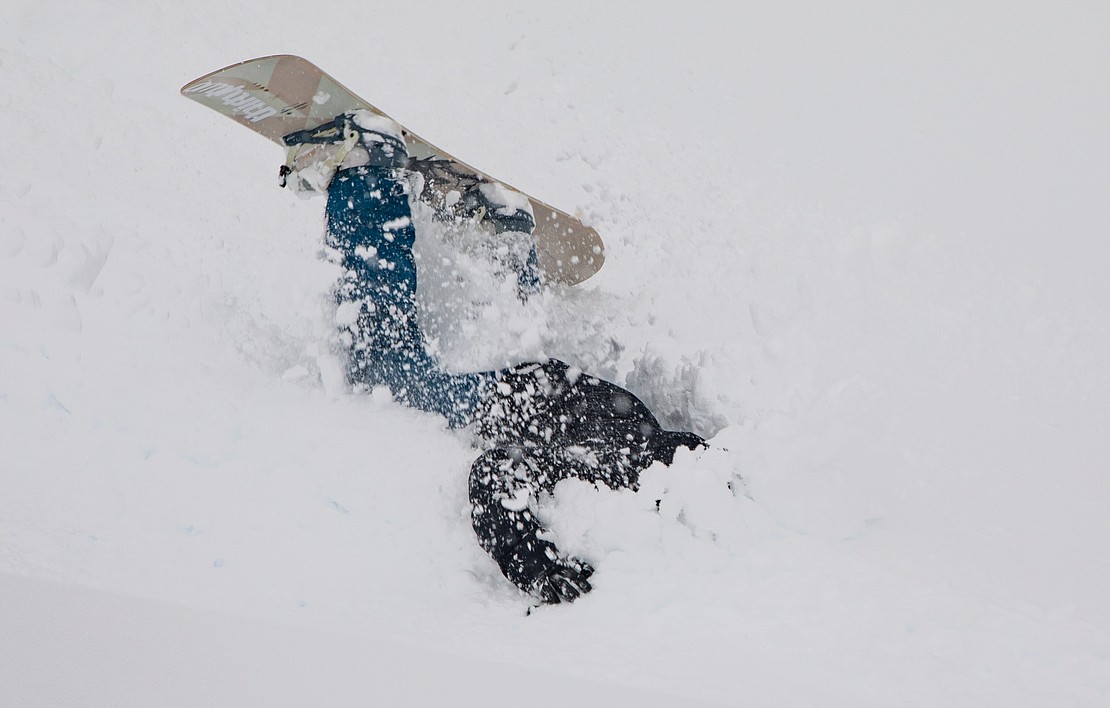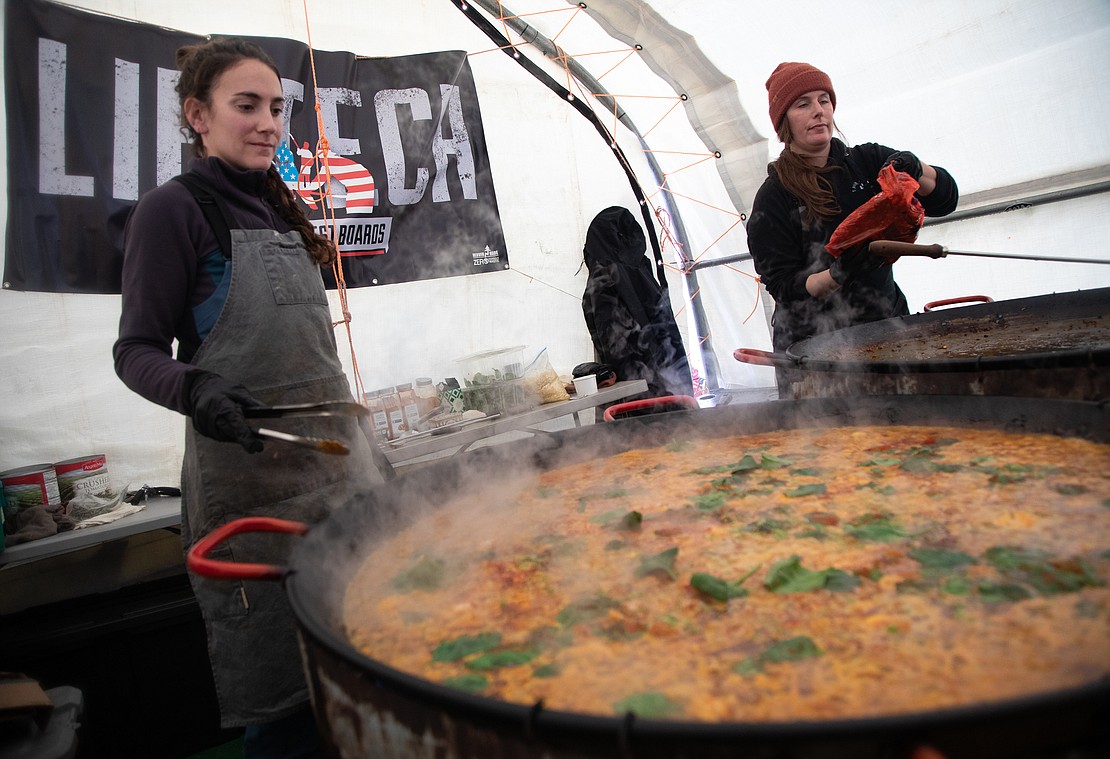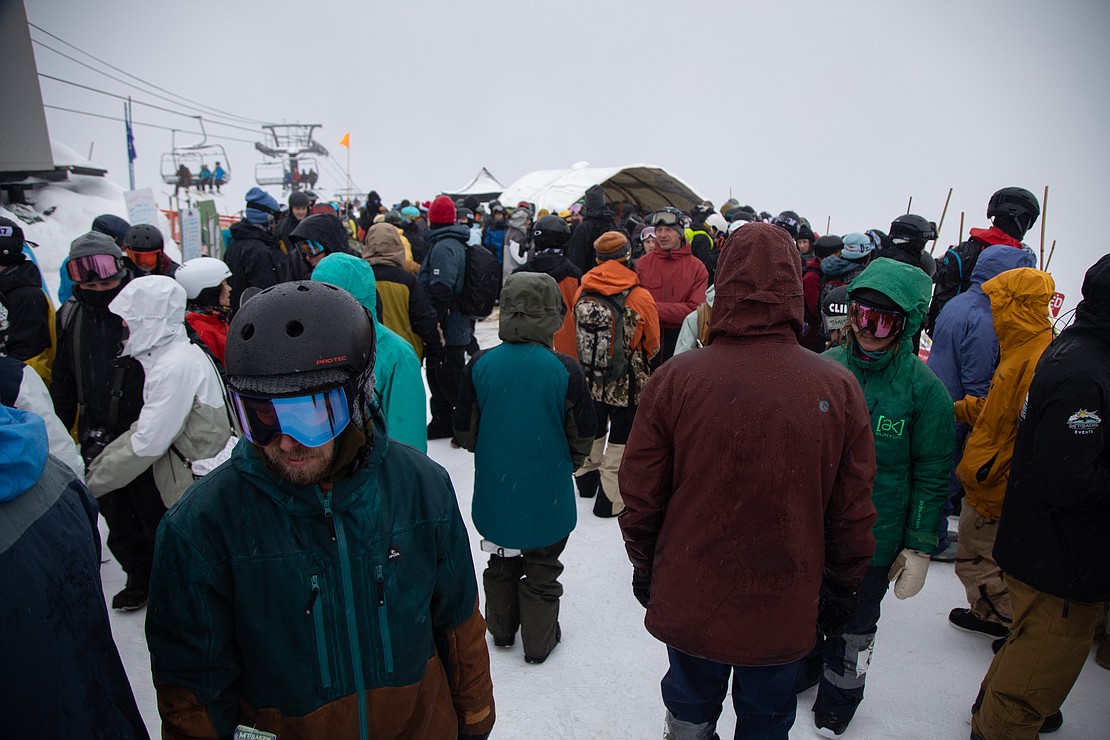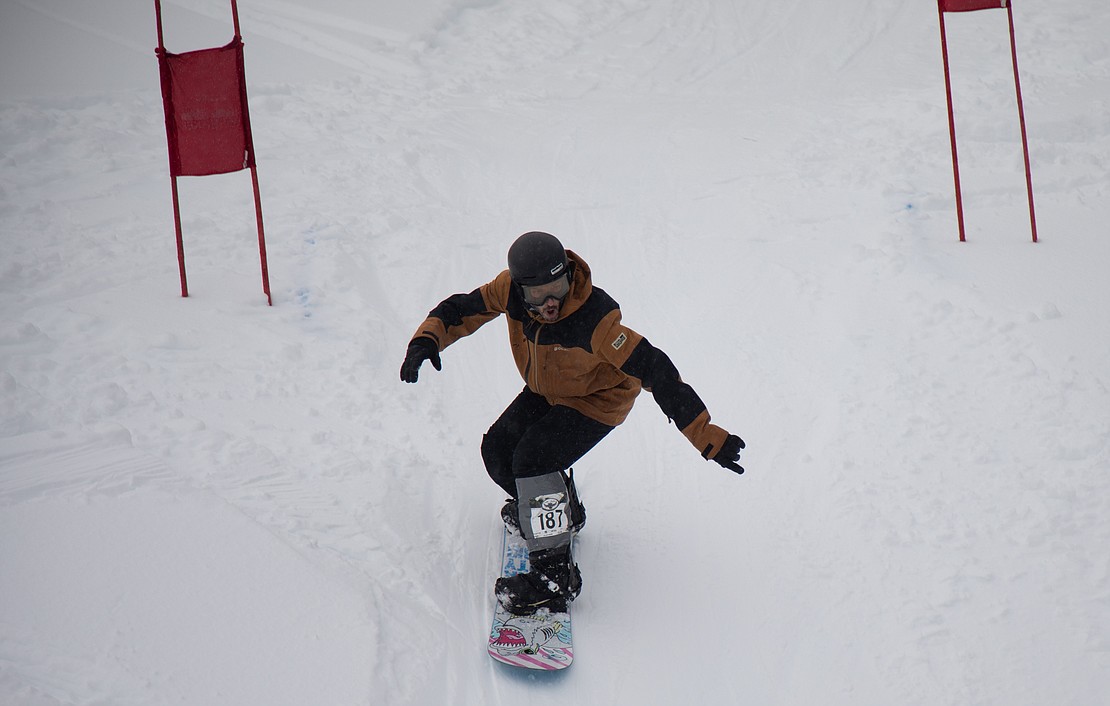 More than 400 snowboarders from near and far are once again flocking to Mount Baker Ski Area for the return of the Legendary Banked Slalom this weekend, Feb. 3–5.
After a pandemic hiatus, the ski area celebrated the 35th year of the race. It's come far from its 1985 origins where just 16 snowboarders in makeshift gear raced one another down "The Chute" — a natural half-pipe at the ski area.
In modern times, it is a three-day event following a slalom course with gates and sloped banks that boarders carve down as quickly as possible. Racers go individually and times are recorded and ranked. On Friday and Saturday (pictured), racers attempted to qualify for Sunday's finals with the top 25% of each day's race advancing.